Review of Puma 'Exhale' Fall 2022 Ad Campaign with Photographer Sam Spence with model Cara Delevingne
by Aidel Townsley
Cara Delevigne partners with Puma for their fourth collaboration of the Exhale yoga collection. Attempts by the brand to make the apparel line less harmful to the environment are referenced by the setting, a red rock cave.
Cara mimics classic yoga poses, such as tree, which references the influences yoga takes from the natural world, as a practice of being one with our bodies, and makes the nature backdrop appropriate for the campaign.
A beautiful woven rug serves as a yoga mat, colors of which compliment the collections shades of salmon pink and navy. These contrasting colors speak to yoga's ideas of yin and yang, much like the intensity of diversion between Cara's black inked tattoos on her pale skin, which are featured in the campaign.
Cara is known for her fun loving and goofy spirit which is balanced by her intense gaze under her famously bold brows. However, some contrasts can be seen as inconsistencies, such as promoting health practices while harming the planet. It is appropriate of Puma to address such offputting discordances and the campaign references the difference between incongruity and harmony.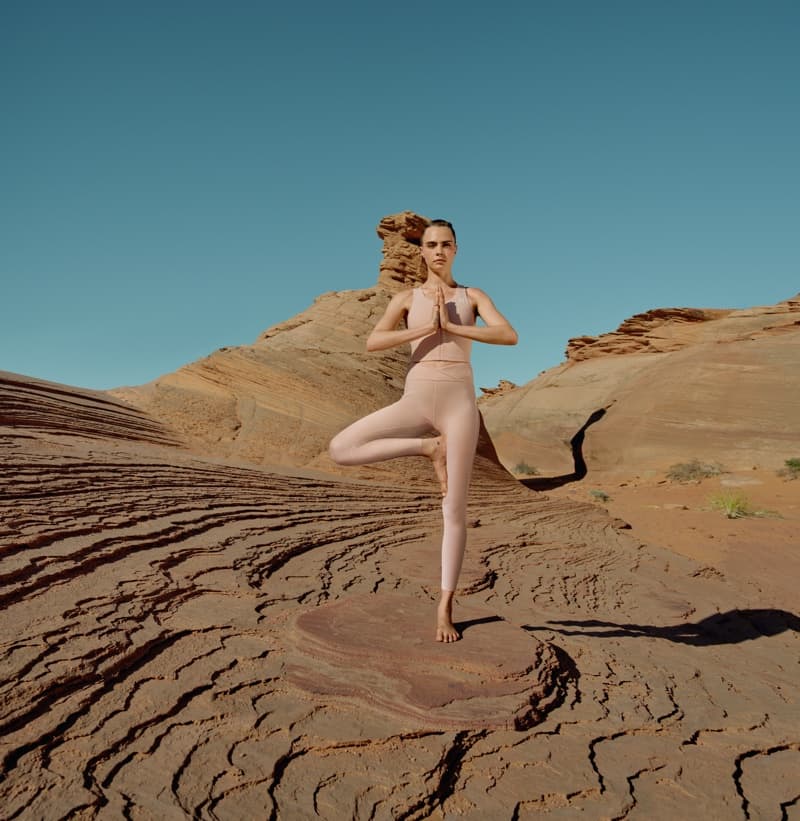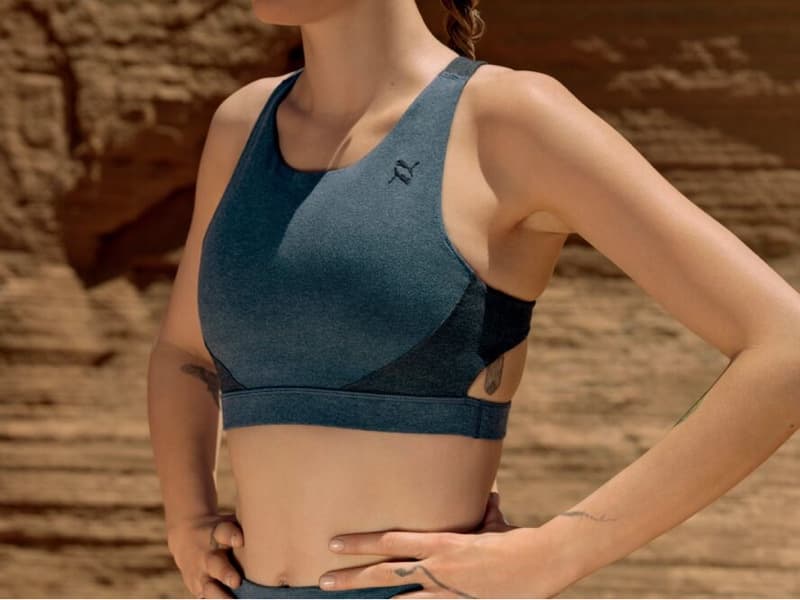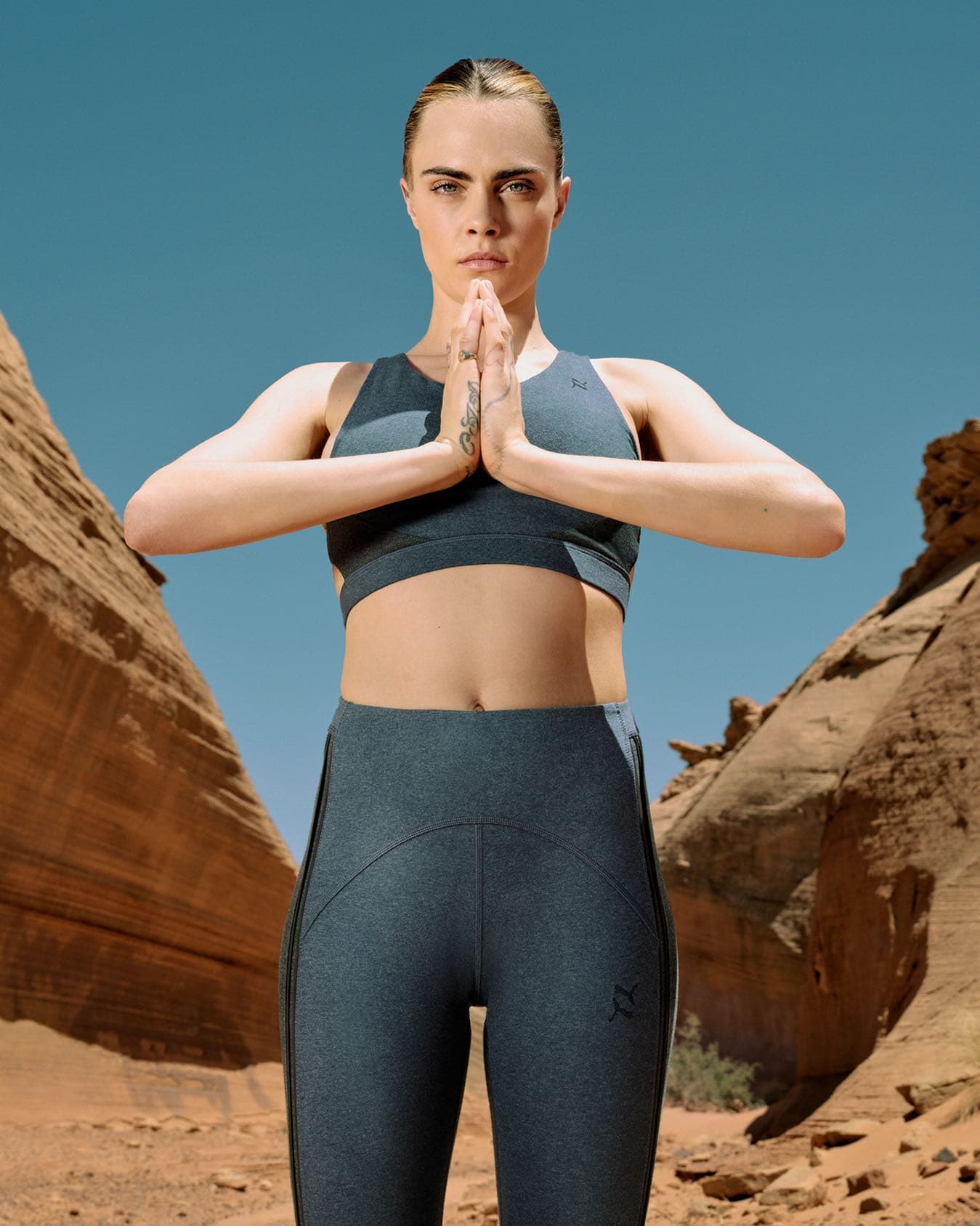 Photographer | Sam Spence
Models | Cara Delevingne

---