Review of Puma X Palomo Spain Fall 2022 Ad Campaign by Creative Director Heiko Desens and Alejandro Gómez with Photographer Kito Muñoz with models Valerio Maccario, Aury Pimentel and Samuel Saadoja
Puma and Palomo Spain partner to celebrate self expression and gender fluidity with an exclusive collaboration.
The Puma x Palomo Spain collection is inspired by 1970's football stars and their glamorous off-field lives, linking the flamboyant and extravagant approach of that decade's fashion to Palomo's signature couture-infused, romantic, gender-neutral designs. 
"The crossover between craftsmanship and technology is an interesting one, as it's not obvious at all; yet a highly technical production process was necessary to create the intricate embroideries and detailing that are Palomo's trademark on the Puma scale. Those delicate graphic elements elevate the collection and bring the right balance to a classic, clean silhouette", says Heiko Desens, Global Creative Director for Puma.
"My goal with this collaboration was to bring our over-the-top vibes over to Puma, while stepping out of my comfort zone by designing sports clothes. That's what led me to subtly reference Johan Cruyff, the ultimate 70's football icon who is also the perfect embodiment of the Palomo Spain aesthetic in sport", says Alejandro Gómez Palomo, Founder and Creative Director of Palomo Spain. "It was wonderful to partner with a company that has the means and engineering necessary to work on things in a way I can't in my studio and my atelier, as that allowed us to approach the collection in a much more technical way than usual," he adds.
Score.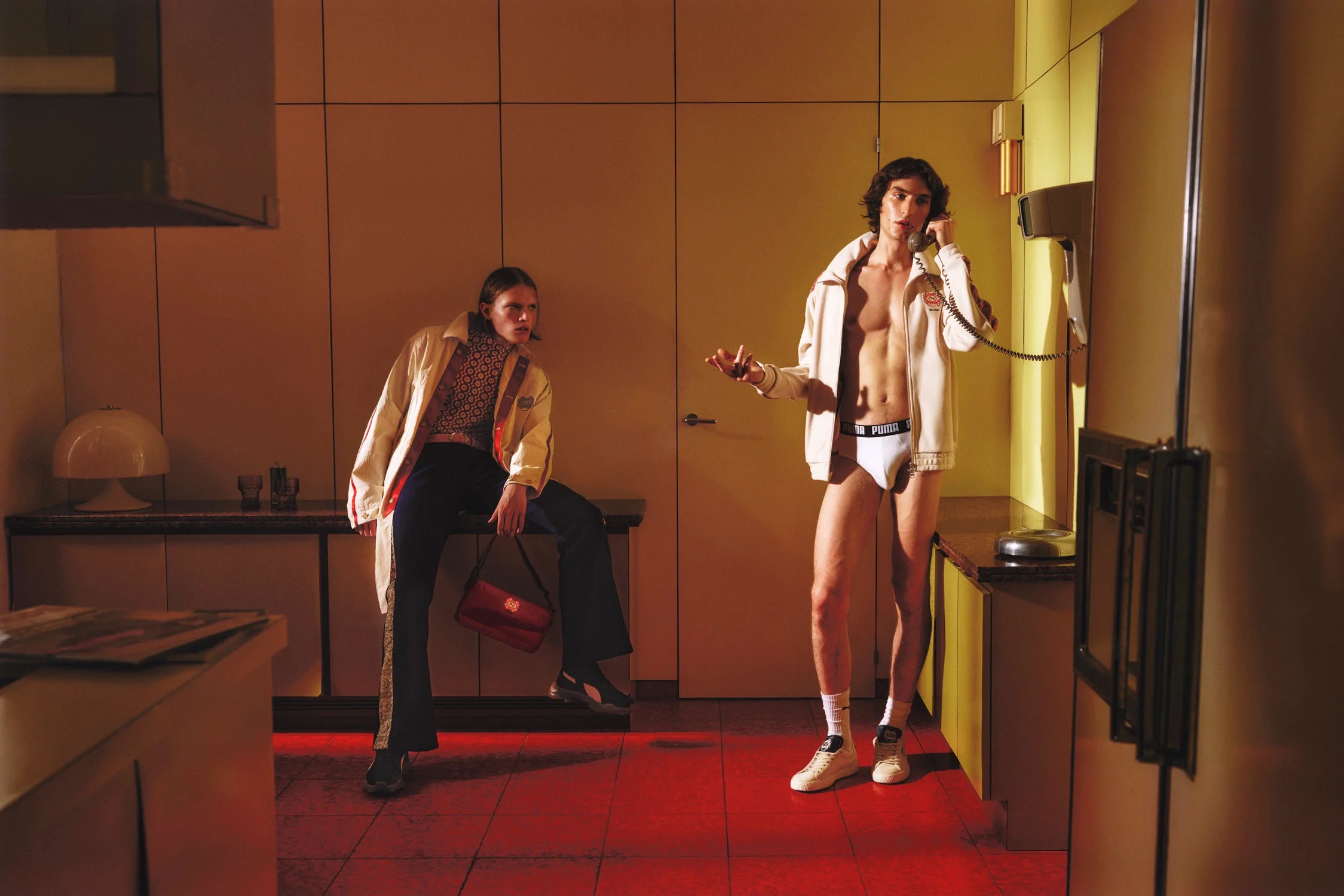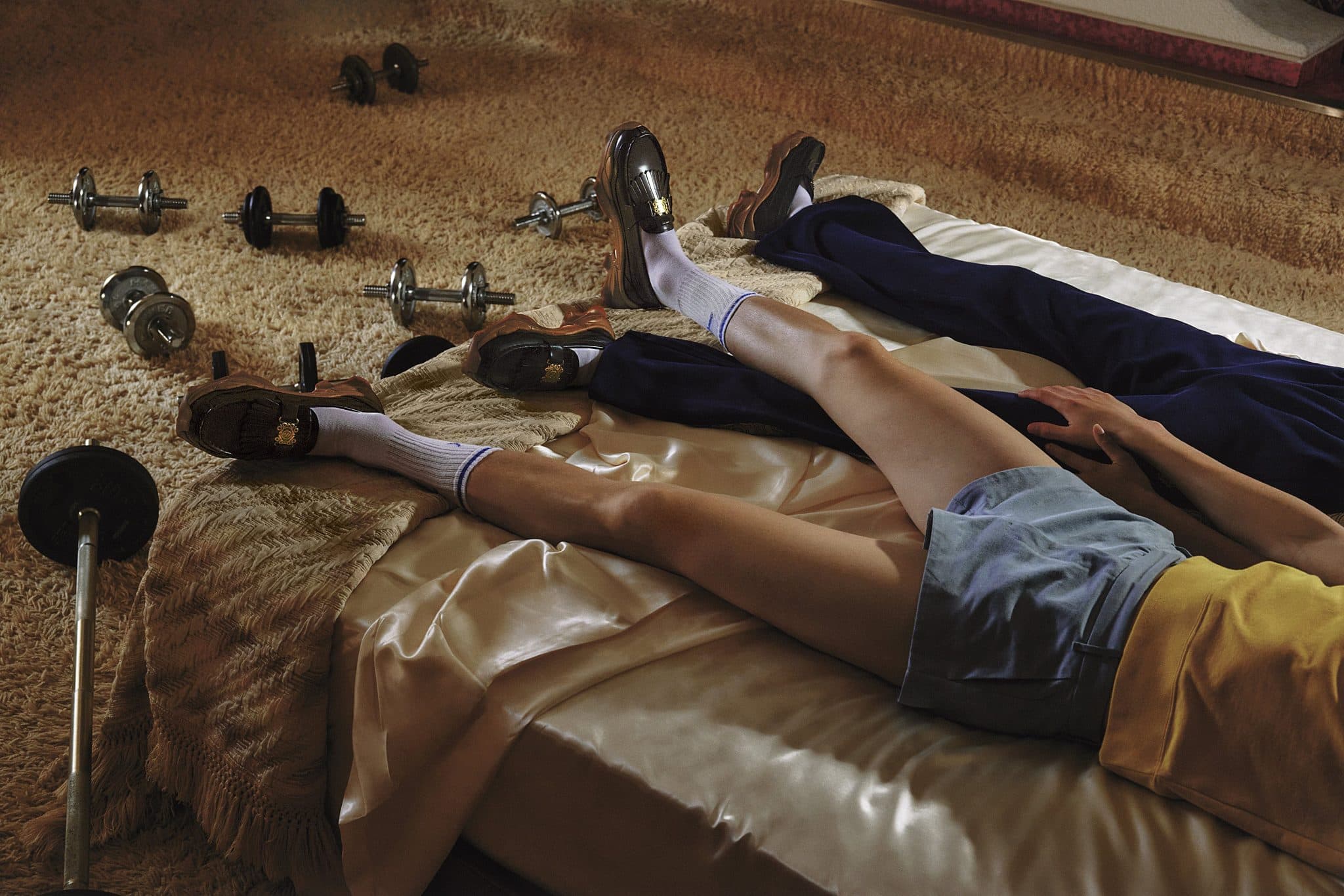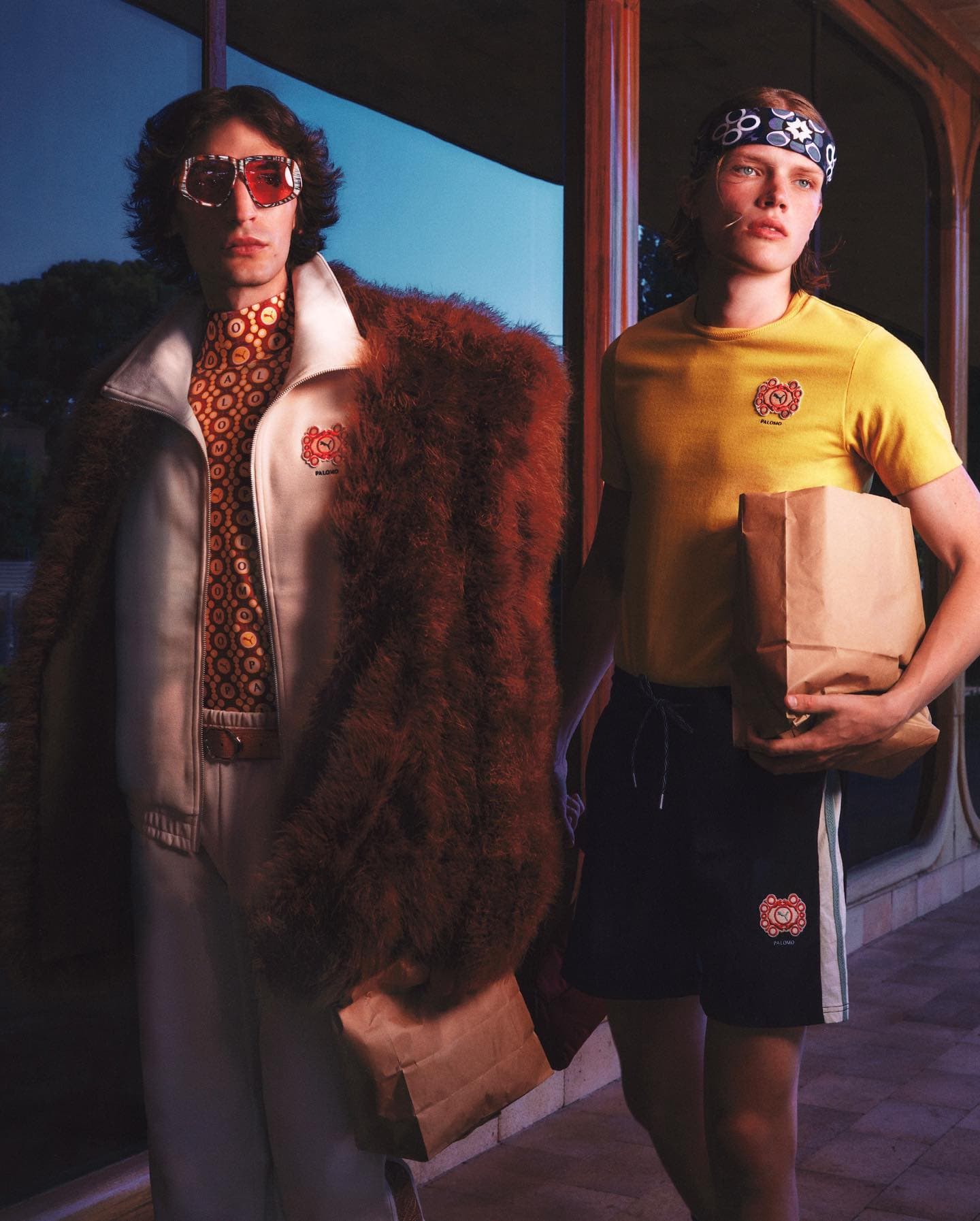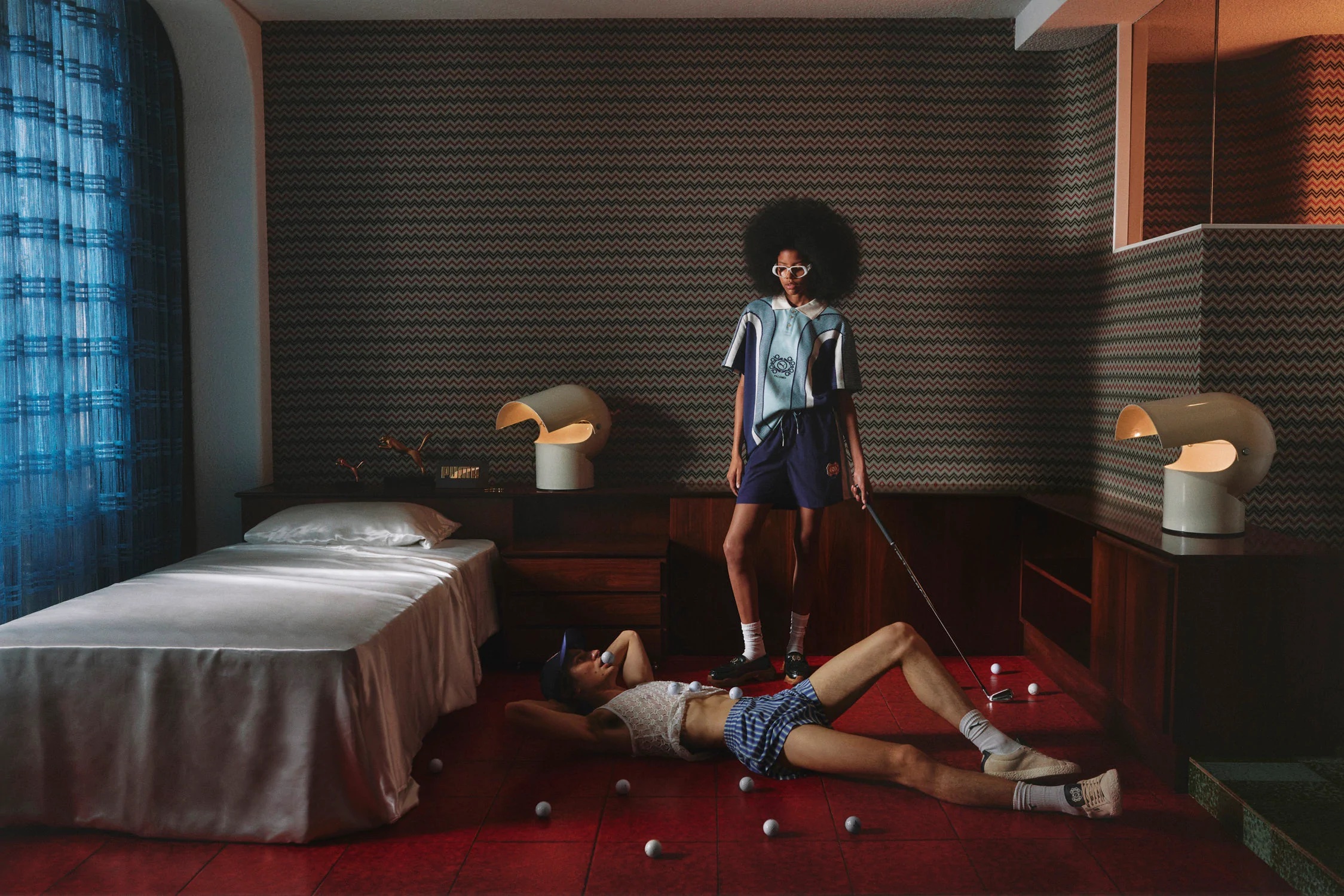 Puma Creative Director | Heiko Desens
Palomo Spain Creative Director | Alejandro Gómez
Photographer | Kito Muñoz
Models | Valerio Maccario, Aury Pimentel and Samuel Saadoja
Stylist | Alicia Padrón
Hair | Egon Crivillers
Makeup | Carolina Guzman

---