Review of Puma x Palomo Spain Spring 2023 Ad Campaign by Puma's Apparel Global Creative Director Nils Moersch and Palomo Spain's Creative Director Alejandro Gómez Palomo
Puma and Palomo Spain reunite for a campaign in celebration of their second collaborative capsule, which this time views the shared exploration of a 70s aesthetic and free-love mindset through the stylish lens of surfing subculture.
We wanted to get into a world we had never explored before. A surfing theme was perfect for summer, and it immediately brought us back to icons of the culture such as Bruce Brown's documentary The Endless Summer and Stacy Peralta's Dogtown and Z Boys, but also to our own teenage memories from Tarifa beaches in the early 2000s, and the surfer boy look that was so prevalent in Spain back then.

– Alejandro Gómez Palomo, Founder and Creative Director of Palomo Spain
"Surf culture was an angle Puma had never really taken on before. Filtered through Palomo Spain's gentle, couture-inspired lens, it immediately took on an exciting, innovative perspective. It just made so much sense", says Nils Moersch, Puma's Apparel Global Creative Director. "We were in complete synergy on this project; it's the result of a creative partnership developing over time", he adds.
Shot in the otherworldly volcanic beaches of Lanzarote, the campaign exudes a lush feeling of romance and adventure among its cast of young surfers. Reimagining the surfer boy aesthetic through a gender-fluid lens, the collection's color palette of pastel greens, blues, and pinks dreamily punctuates the fantastical landscape of black sands and ocean waves, while the characters who wear them form a community of acceptance and intimacy.
At once capturing the feeling of nostalgia for summer vacations gone by and creating a fantastical sub-culture alt-history, the campaign is a gorgeous way to celebrate the two collaborators' synthesis of vision.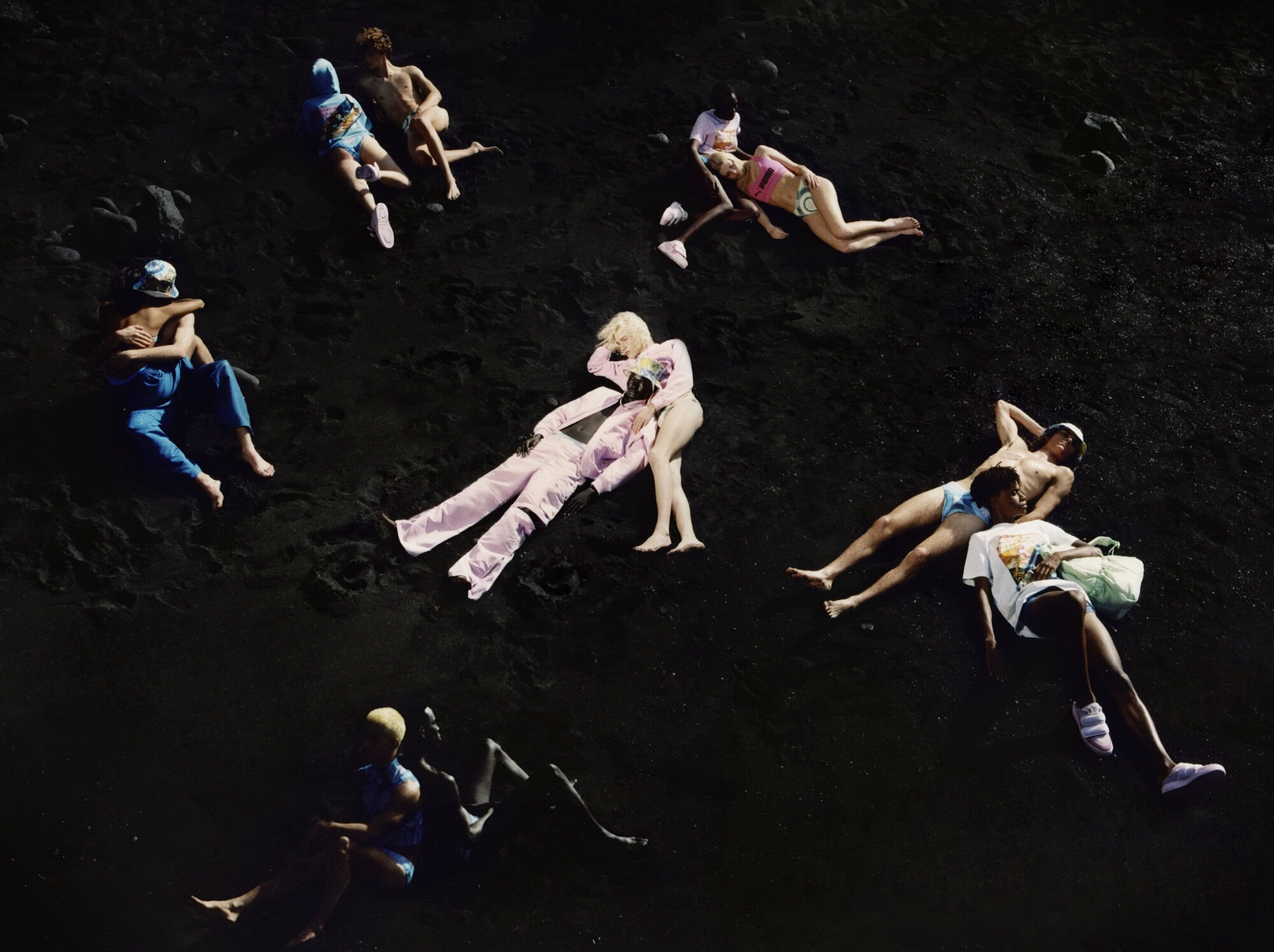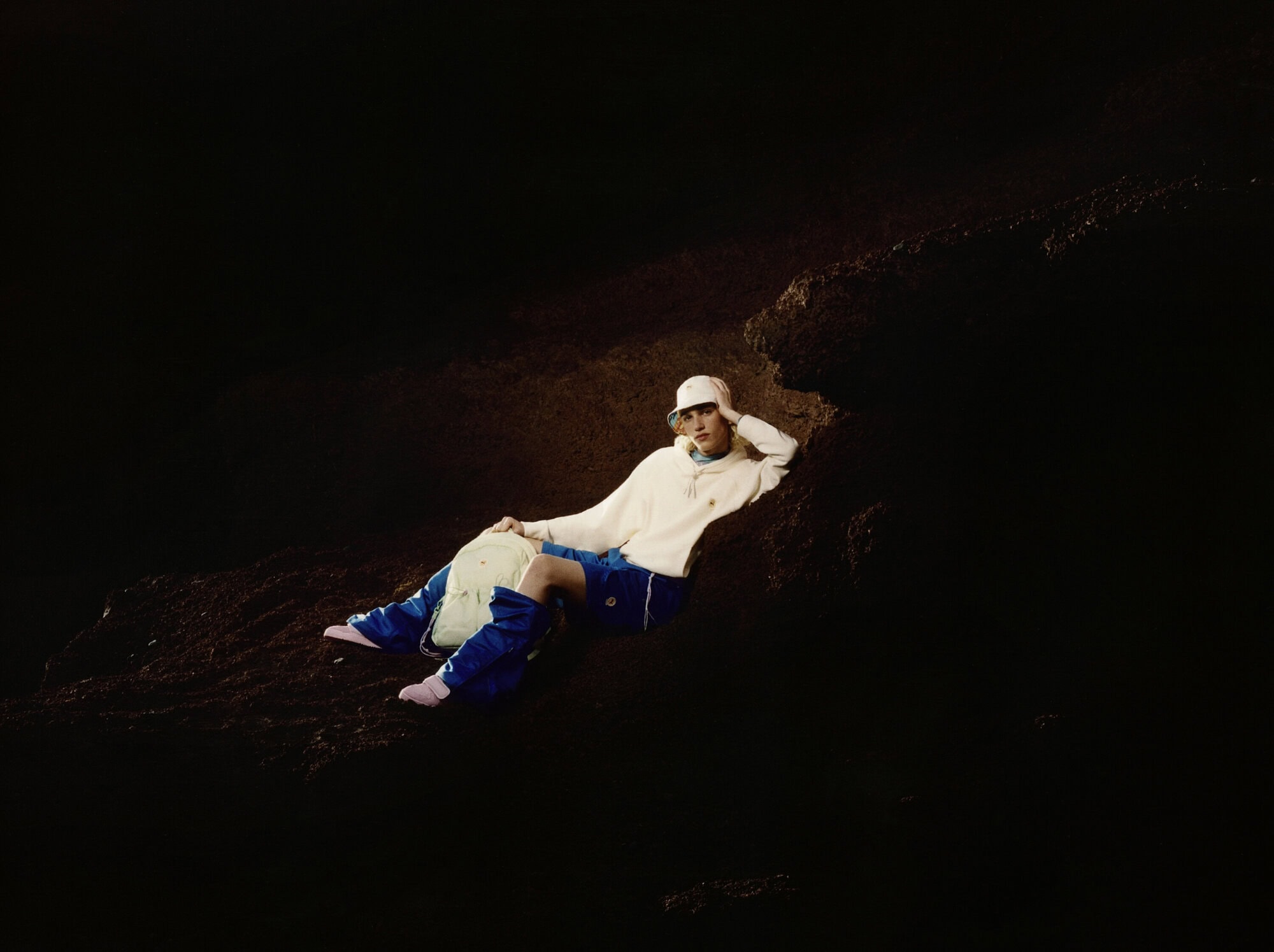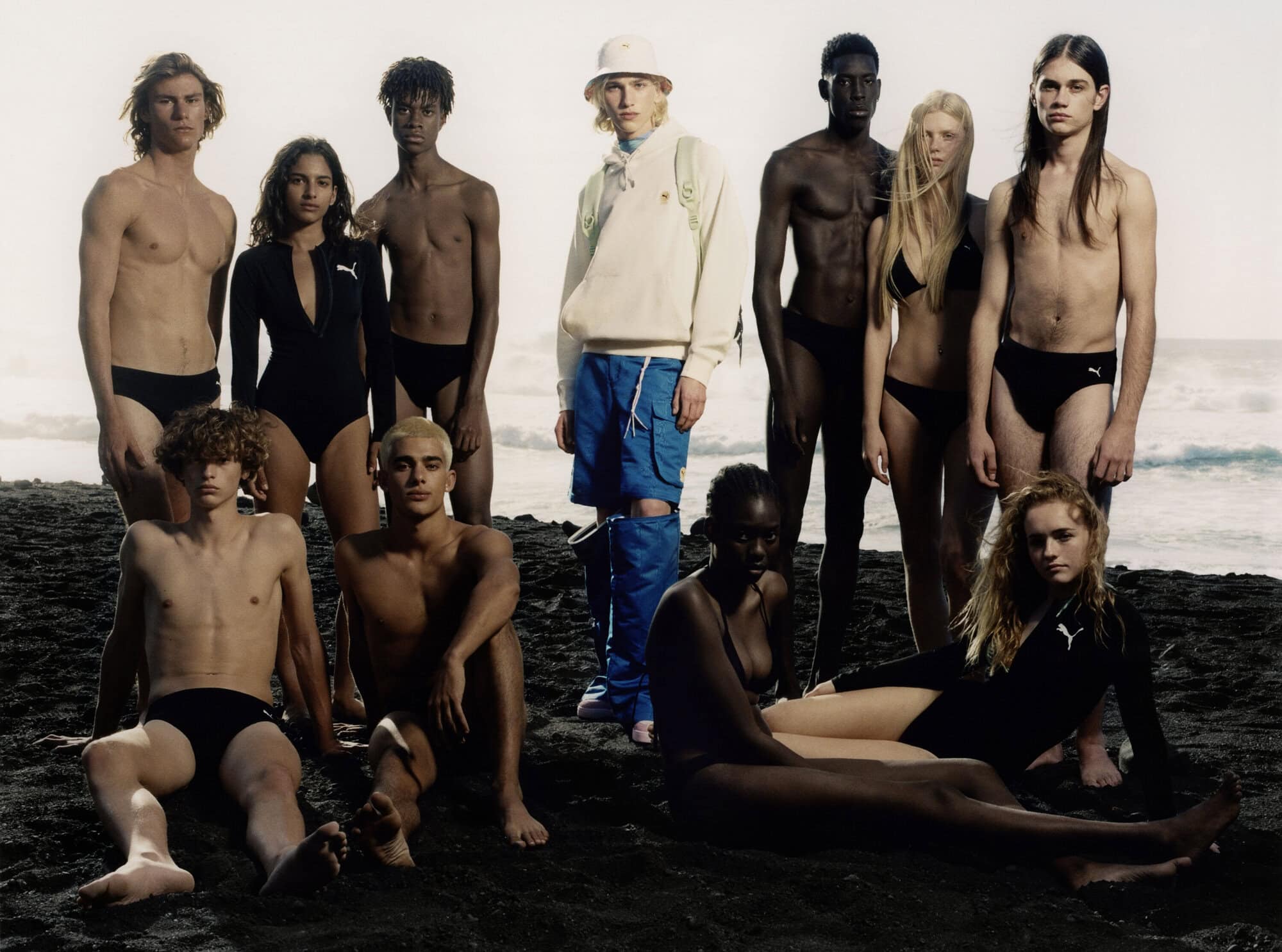 Palomo Spain Creative Director | Alejandro Gómez Palomo
Puma Apparel Global Creative Director | Nils Moersch


---