rag & bone announces the opening of an immersive retail pop-up concept in Brooklyn, New York. Located in the heart of Williamsburg, the 2,500-square-foot space is a reimagination of an authentic New York icon—the neighborhood deli.
Open for a month-long residency, the Williamsburg location is the latest destination for rag & bone to push the boundaries of retail following the initial launch of the rag & bone Deli at Center Stage in the Nordstrom NYC flagship. rag & bone has had roots in Brooklyn since its founding in Williamsburg in 2002, as well as the opening of its store on Court Street in Cobble Hill.
The pop-up will have a curated assortment of women's and men's everyday rag & bone essentials. Down-filled outerwear, cozy knit sets, a range of signature wool accessories, the brand's iconic Retro Runners, and a selection of denim and tees represent the new uninform for rag & bone Fall 2021.
Custom fixtures have been created for the pop-up including billboard displays featuring rag & bone campaigns, a neon deli sign, and a hand painted awning to frame the space. In the fitting room vestibule, customers will be met with a mirror giving the illusion of an infinite deli aisle. rag & bone has commissioned artist Timothy Goodman to create a special graphic mural along an interior wall at the main entrance, as well as artist Askew One for the exterior façade of the pop-up. rag & bone branded newspaper stacks and a digital screen streaming original content further bring the deli experience to life.
Throughout the duration of the pop-up, customers can enjoy special complimentary food and beverages from Mom & Ice Pop's, King David Tacos, Young Coffee and La Newyorkrina. Follow @ragandbone to find out when each will be available as quantities are limited.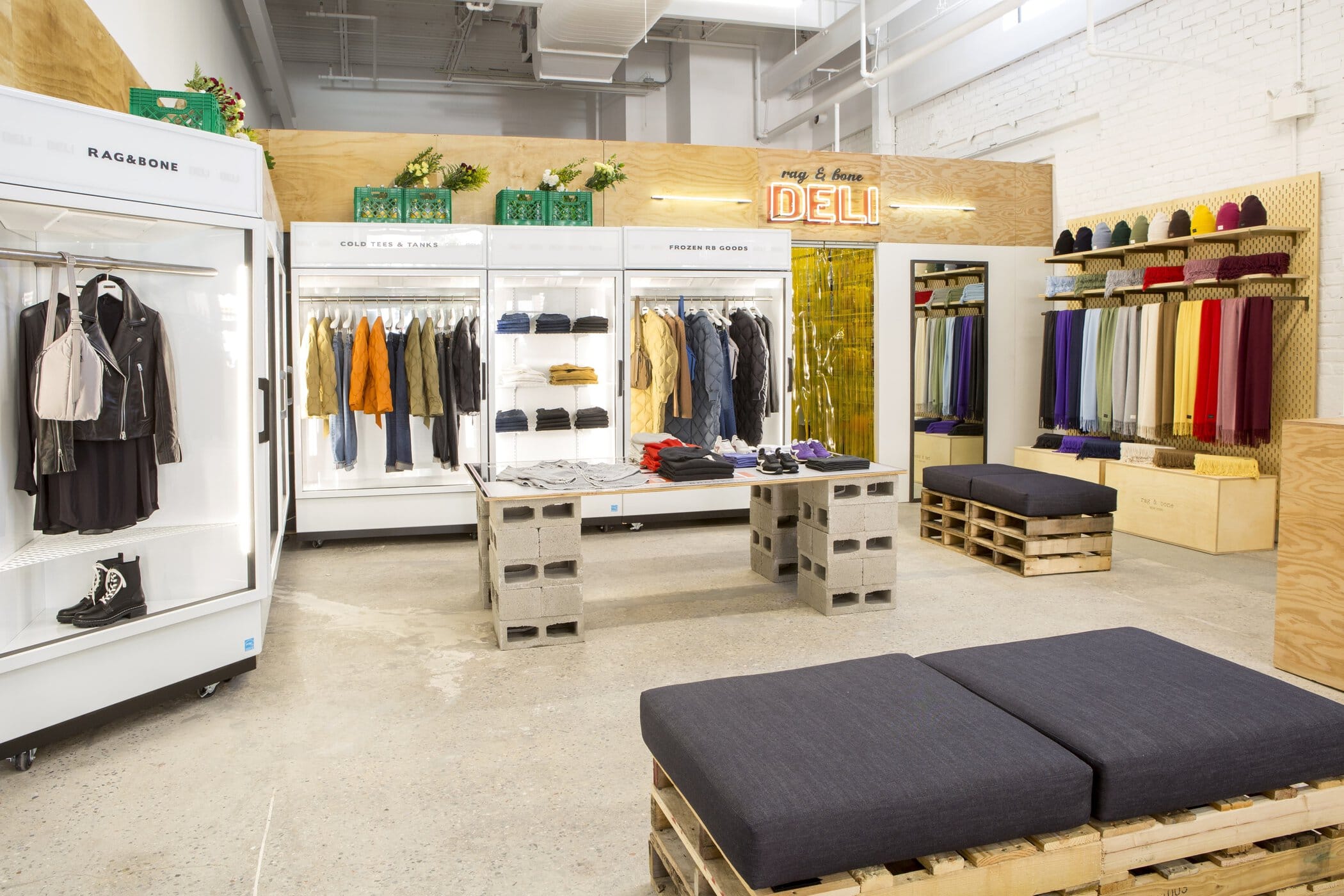 rag & bone Deli is located at 125 Kent Ave, Brooklyn, NY 11249
---