---
It would appear the the real Slim Shady is looking more to stand out than stand up as the global musical icon   Eminem, is teaming with rag & bone for a capsule collection to coincide with the rappers forthcoming tour.
The collection will launch as a pop-up shop this Friday, July 13th at The Sun & 13 Cantons pub in London. Fans will be able to browse the new items before attending one of the rapper's sold out performances at Twickenham Stadium over the following weekend. Attendees of the pop-up shop will have the chance of winning tickets to one of Eminem's upcoming sold-out shows. And on July 14th, the rag & bone X Eminem collection will be released in small batches on the rag & bone website.
"Eminem is a legend, it's as simple as that. We have spent years working to collaborate with true originals. People who have forged their own path in life," rag & bone Founder and CEO Marcus Wainwright shared. "For me, Eminem utterly personifies 'original'. Working with him on this project was humbling, inspiring and generally awesome."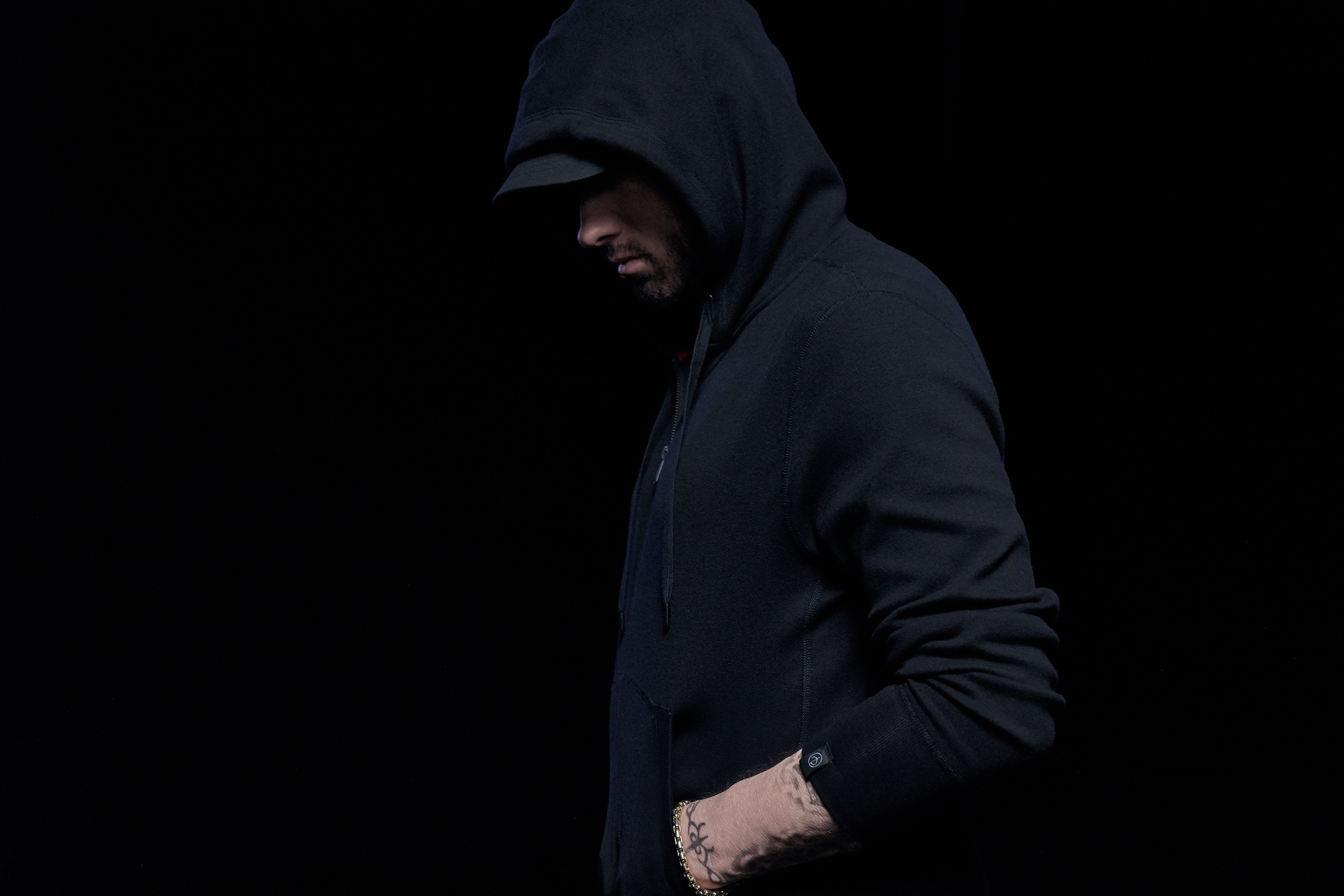 To kick off the capsule collection announcement, the company released a video promotion showing Eminem modeling his new designs. Never one to rest on laurels, rag & bone tapped cinematographer Darius Khondji to film Eminem sporting the apparel. Khondji is know for his work on The Lost City of Z (2017), Amour (2012), Se7en (1995) and Delicatessen (1991). The short, and overly dark piece was filmed using a new iPhone X with a custom built Panavision lens.
The capsule includes "The Icon Hoodie," a sweatshirt designed to be "the best combination of fabric, weight, detail, and fit of the style for which the artist is best known," according to a press release from rag & bone. As well as this hoodie said to reflect Eminem's own style, 3 tee-shirts, entitled "The Kamikaze," "Success," and "Graffiti," will also be available with subtle reference to the rapper's lyrics and personal experiences in both the names of the shirts and the detailing.
Eminem's latest album, "Revival" was released last year, but since then he has released various singles including an anti-NRA version of his song "Nowhere Fast." The teaming of the house with the designer is a win-win all around as the artist moves on to evolve his image and the design house grows their fan base. While neither has a need for 'Revival,' artist are always being tasked to reinvent themselves.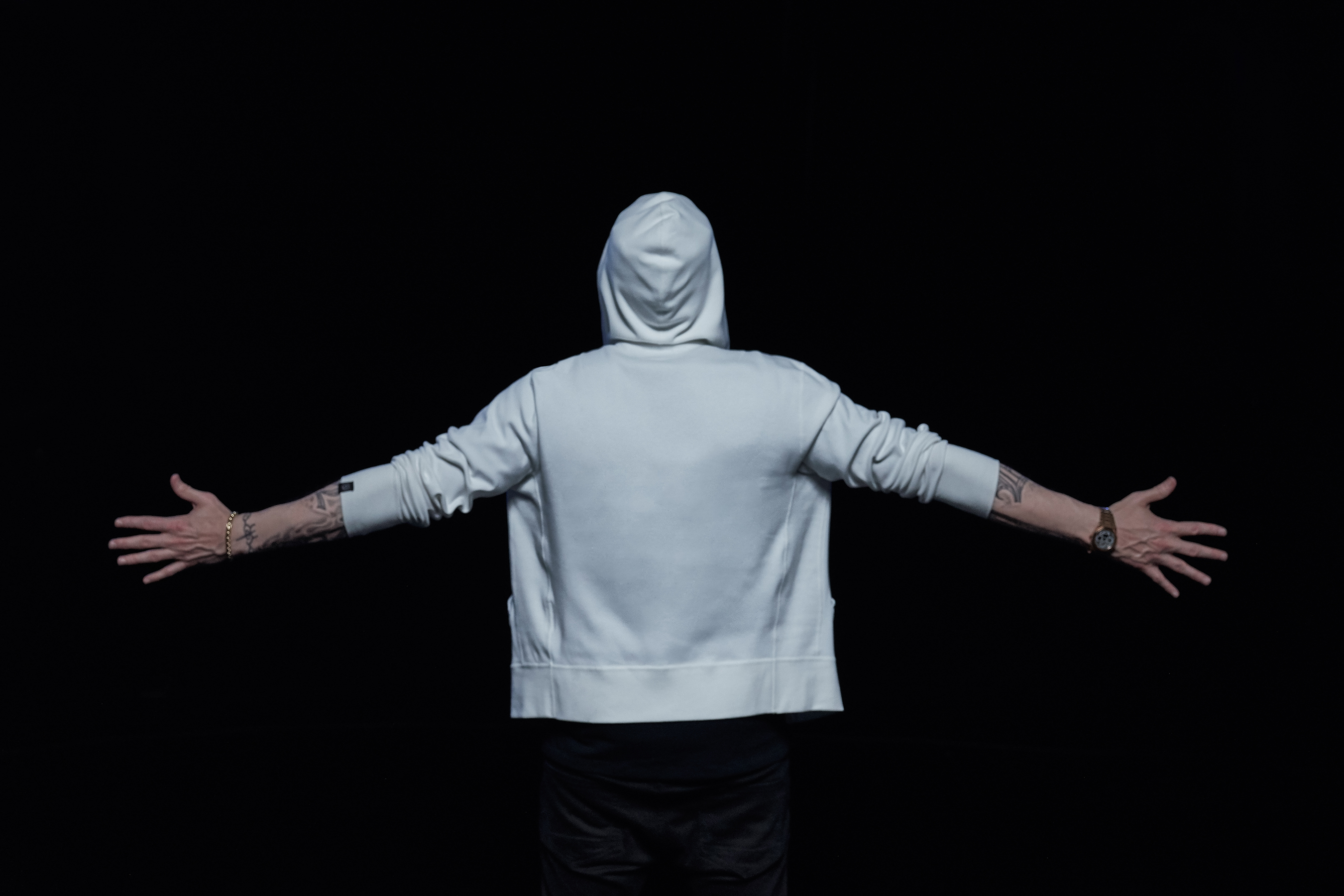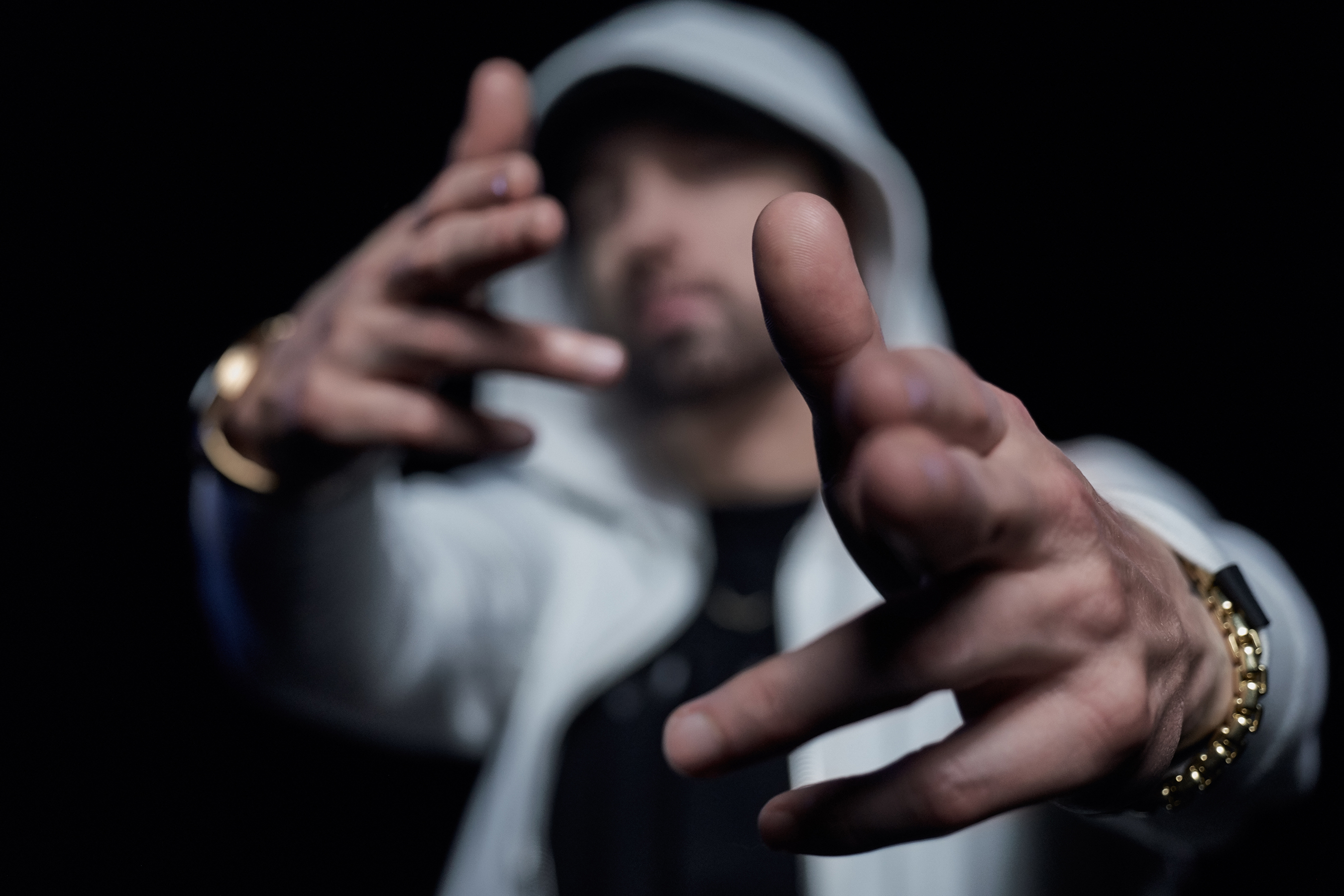 Cinematographer | Darius Khondji
Talent | Eminem
---