IF YOU ARE ALREADY A MEMBER OF THE IMPRESSION, PLEASE FOLLOW THE BELOW STEPS
1. Please click on user icon.

2. You should able to see login window, please enter your valid email and password.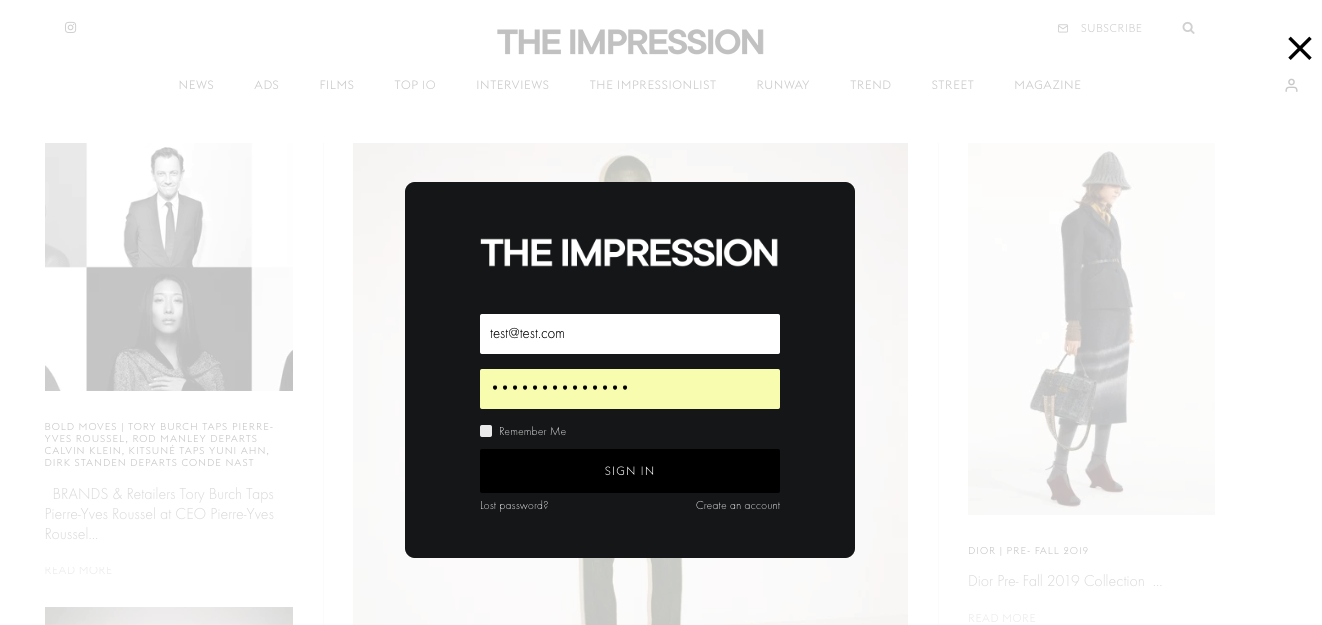 ---
Still having trouble? Please e-mail us at
admin@theimpression.com
with browser, screen grabs and details so we can help.