It's Official, the Allure of the New is being Replaced by the Thrill of the Thrift.
By Angela Baidoo
Caused by a seismic shift in consumer behaviour, the global fashion market is facing headlong into a trifecta of disruptive events. The stop-start post-pandemic recovery is merging with rising inflation increasing the price of goods, and a growing climate crisis. All of which are converging to accelerate a desire by consumers to make more sustainable choices.
As the industry's luxury executives seek new ways to navigate these stormy conditions, they should take note of the burgeoning resale market. As reported in GlobalData and Mercaris' inaugural 'Reuse Report' "The second-hand market is expected to generate $160 billion in revenue this year, with consumers forecasted to spend $353 billion on second-hand items by 2030″.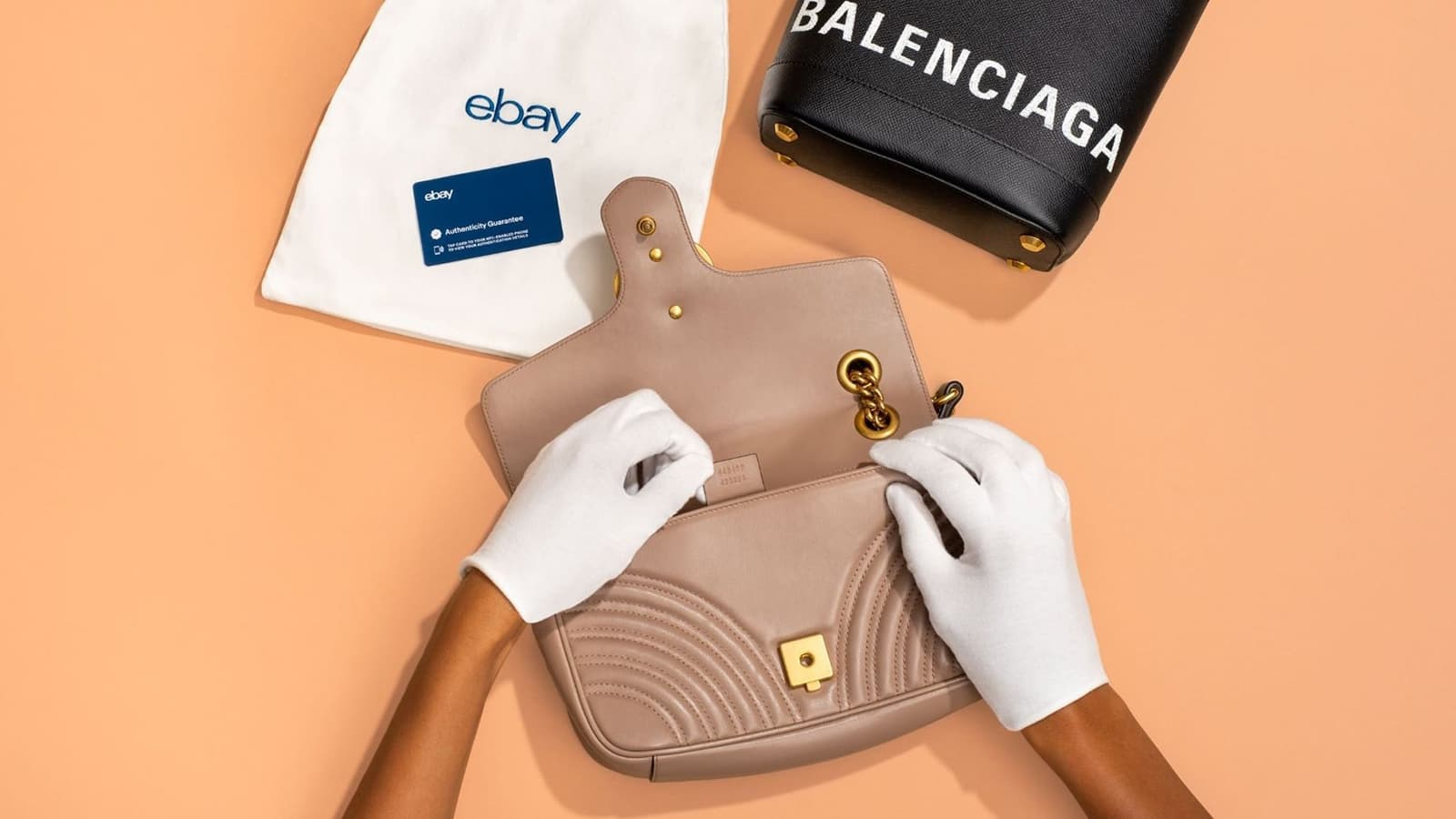 The trade in pre-loved goods has come a long way since the local thrift store, and as technology evolved, brands such as eBay were joined by Depop and Etsy, and on the luxury side major players including Vestiaire Collective, 1stDibs, The RealReal, and Hardly Ever Worn It (HEWI). But with success comes responsibility, and issues around the authenticity of the goods traded on these sites have prompted these third-party platforms to step up their verification processes, to reassure both buyers and sellers. In June 2021 eBay expanded its 'Authenticity Guarantee' service to include luxury handbags – including Celine, Balenciaga, and Saint Laurent – smoothing the path to accelerated revenue growth and record-breaking sales – according to Tirath Kamdar, General Manager of Luxury at eBay, a Hermès Birkin sold for $98,000 that same year.
As shopping habits have diverge – between 'throw-away fashion' and affordable investment pieces – re-sale has found its sweet spot, by presenting as one of the more sustainable and financially viable options, it is strengthening and growing as a positive choice for consumers. Meaning the timing is now right for luxury houses to establish in-house direct-to-consumer resale services, after years of giving ground to third-party platforms, by taking advantage of their market positioning, history of craftsmanship, and brand equity.
According to thredUP's 2022 Resale Report 38% of retail executives say they're interested in resale to reclaim their brand voice that's being diluted by third-party resellers
Index
Testing the Value of Resale
How to Join the Resale Revolution – 5 Key Strategies
One – The Revolution Will be Sustainable
Two – Personalisation 2.0
Three – Create a Frictionless Resale Infrastructure
Four – Gain Ground with the Next Generation
Five – Solving the Reverse Inventory Problem
Key Takeaways
Testing the Value of Resale
Resale will not be completely new territory for those seeking to gain back market share from third-party marketplaces. Taking the lead by testing interest in this additional service, key players have already begun direct-selling vintage finds.
Mulberry – the British heritage brand established 'The Mulberry Exchange' for customers to trade-in their bags for store credit, with each vintage piece refurbished at its Somerset repairs centre. Outside of their D-T-C channel, Mulberry have also partnered with Vestiaire Collective and Hurr to offer a curated selection for purchase or rental.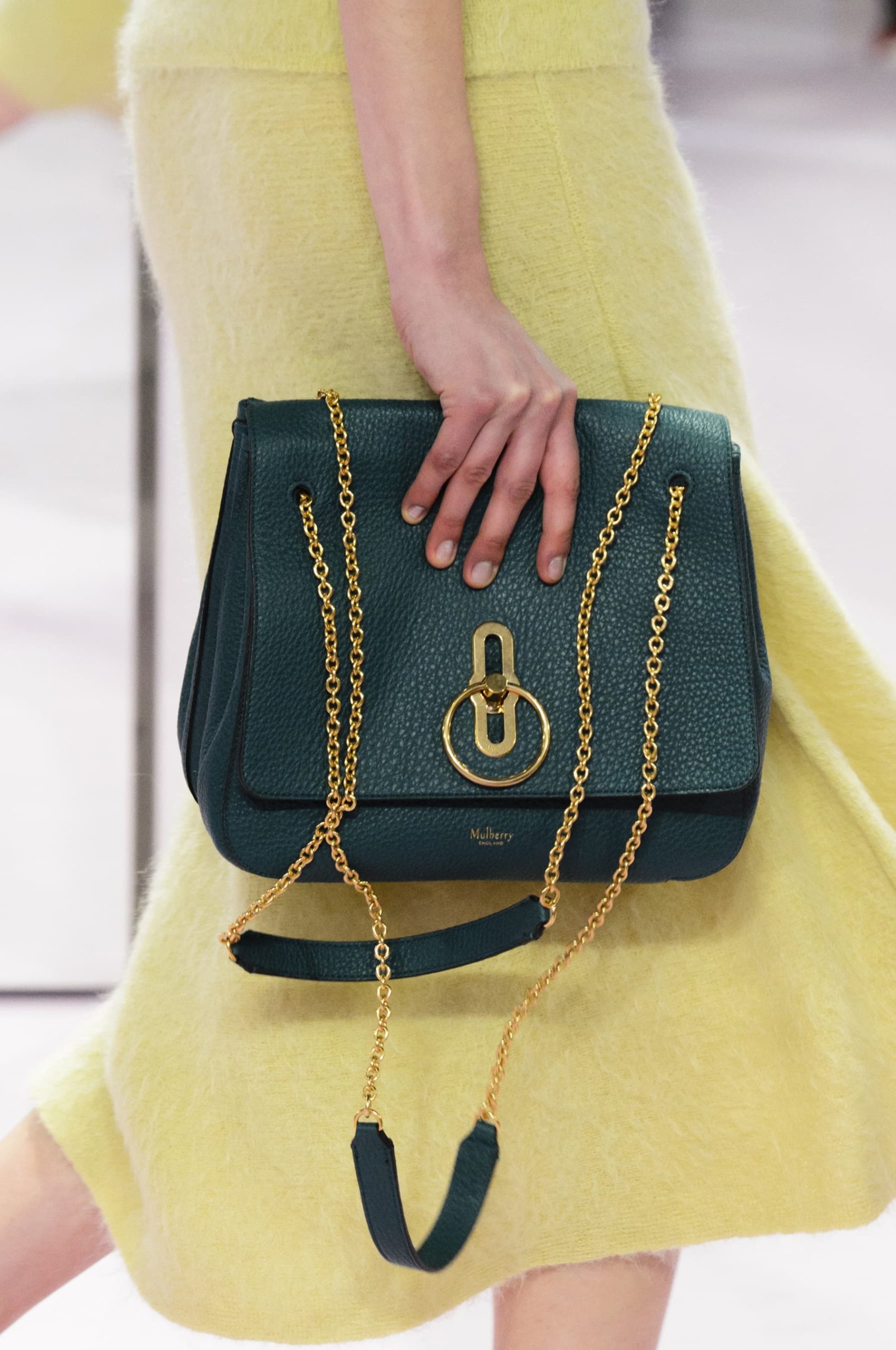 Gucci – In 2021 Alessandro Michele launched Gucci Vault, as a platform to acquire and sell vintage Gucci products, with the draw being that each item has been hand-picked by Michele himself. Each piece is then customised in-house, creating an even rarer item that will be sought after by collectors. As one of the most searched for brands in the secondary market – consistently holding its place in the Top 5 hottest brands on The Lyst Index – taking ownership of its resale channel can only serve to benefit Gucci in the long-term.

Valentino – At the upper echelons of the resale pyramid Valentino Vintage invites its customers to discover pieces from its archive (and from sellers' closets), as well as offering of a valuation service at its second-hand store partners in Milan, NY, LA, and Tokyo.
Jean Paul Gaultier – who has brand has gained new relevancy via his guest designer programme -Glenn Martens denim-couture and Olivier Rousteing's wearable art– has made the houses 30,000 strong archive available to its followers, fans, and VIP clients for purchase of hire.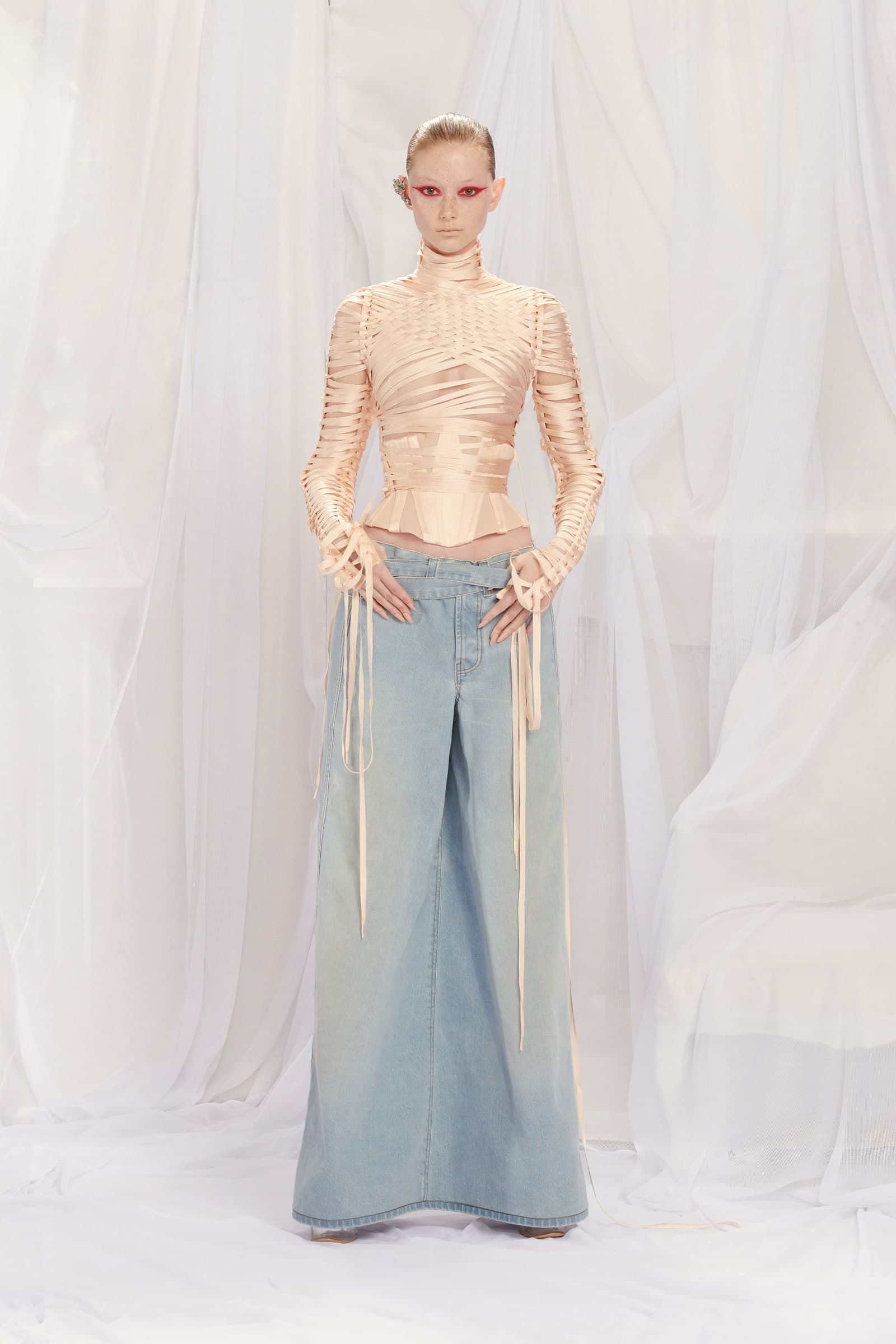 A positive trend rippling across the secondary market are the number of platforms receiving backing from VCs willing to commit millions of dollars in investments. Paris-based resale site Resee is set to scale their business following a recent seed funding round, and London-based Hurr (who offer a small selection of preloved items for sale alongside its rental service) secured over $5 million in new funding. Most telling perhaps was the five percent share acquired by Kering in Paris-based Vestiaire Collective, valued at $125 million, hinting at the conglomerates move to invest in businesses whose infrastructure can be used to support a future roll-out for its stable of luxury houses.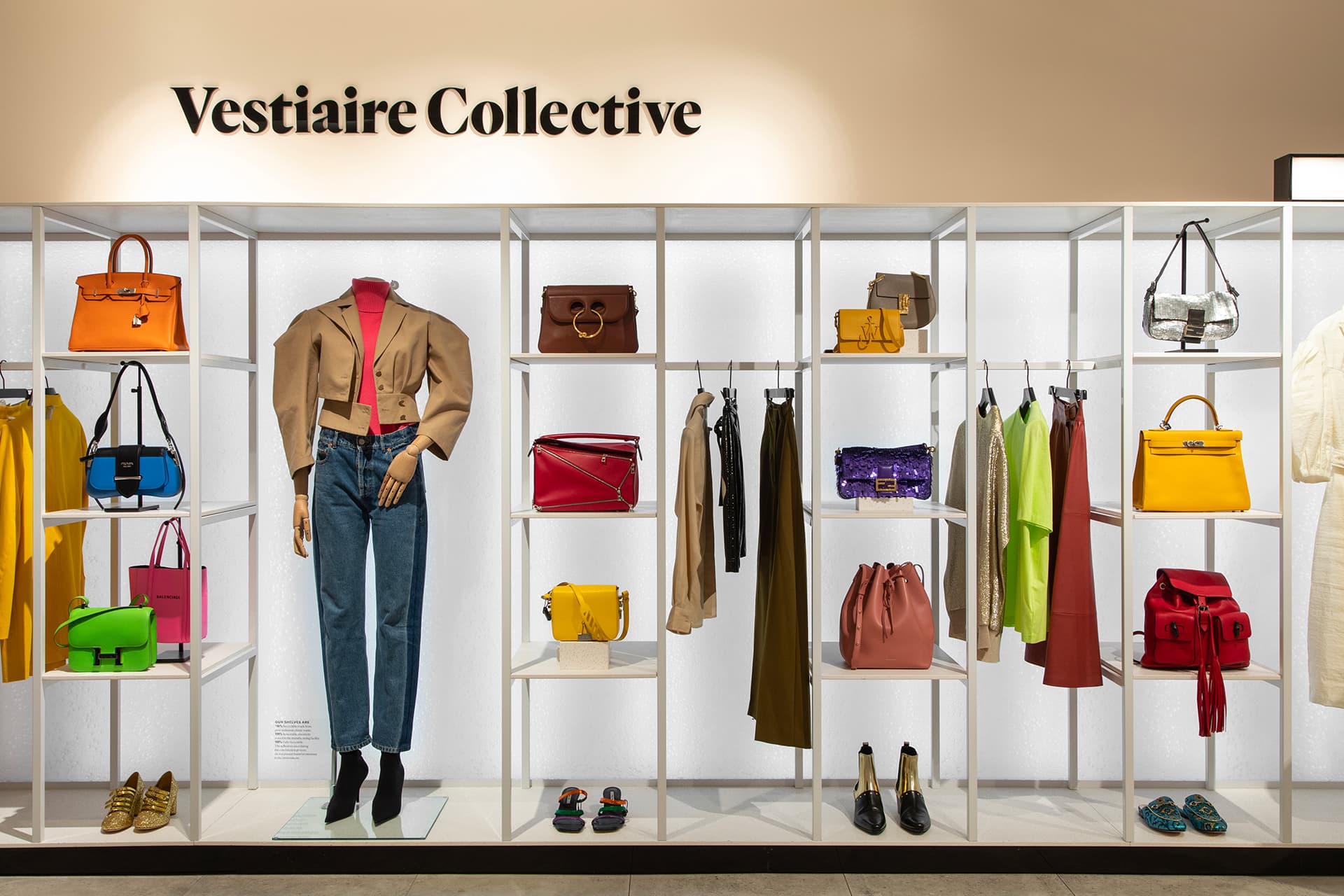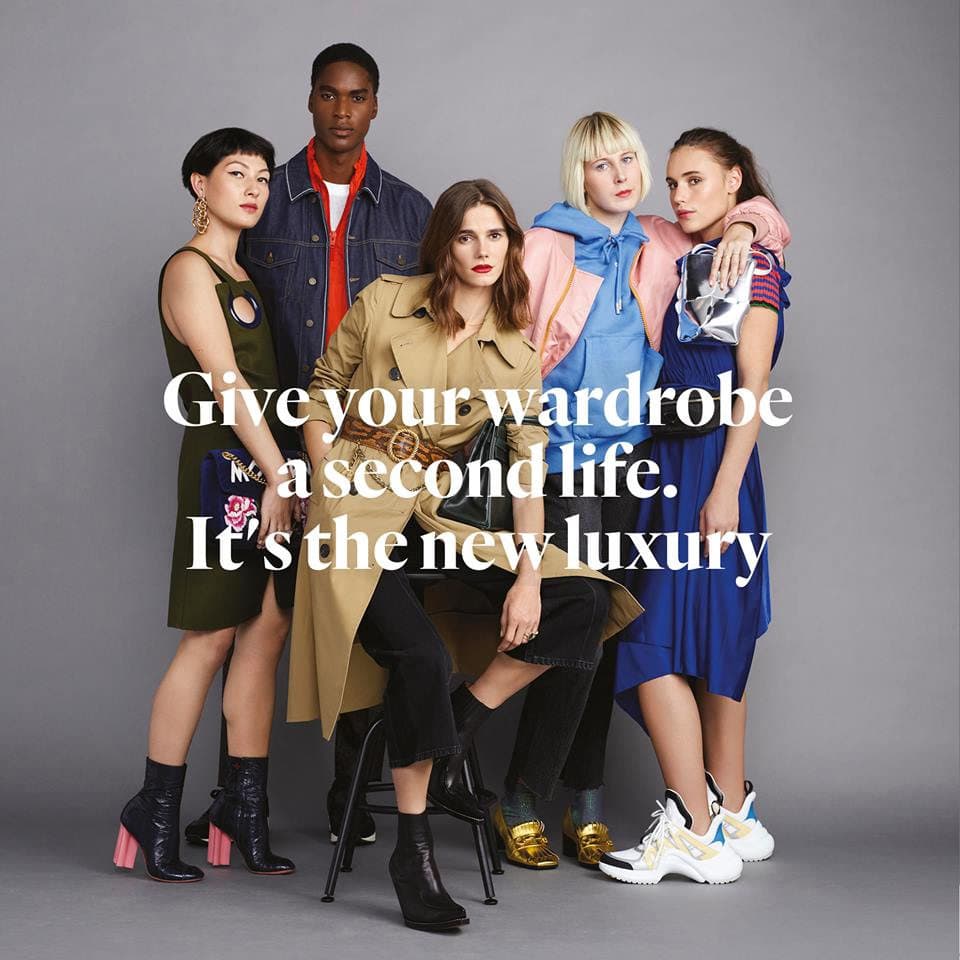 According to the The RealReal, the top 5 brands which consumers are investing in are:
1. Gucci (which saw demand rise by 24% YoY)
2. Louis Vuitton
3. Chanel
4. Prada
5. Dior
With Balenciaga rounding out the Top 10, exhibiting the strongest growth in demand, especially among Gen Zers who will have resonated with y2k influenced re-issues (Le Cagole is the most waitlisted 2022 handbag as highlighted in their Resale Report), and tie-ins with cultural and music icons like Justin Bieber.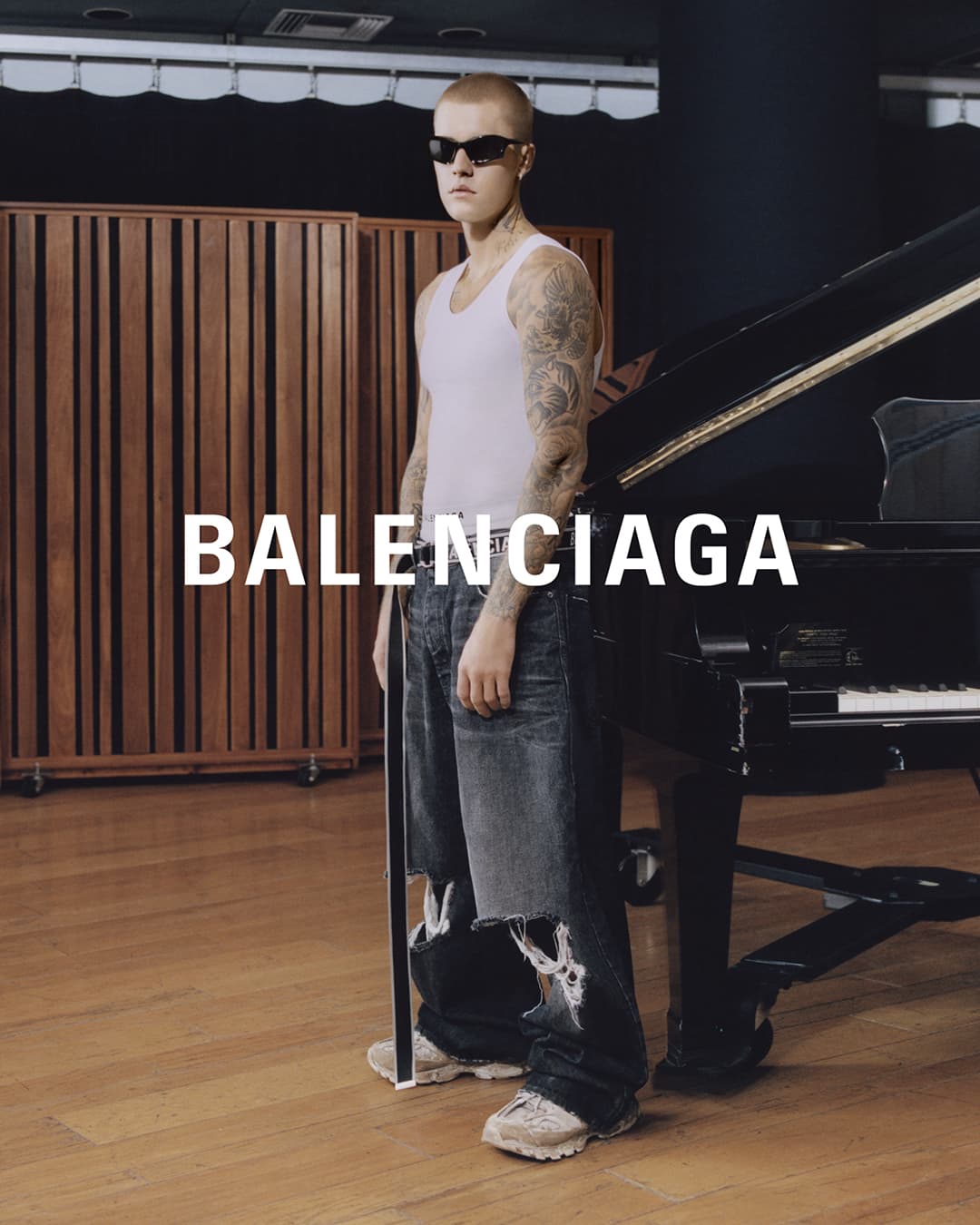 How to Join the Resale Revolution: 5 Key Strategies
1. The Revolution Will be Sustainable
Brands have been working hard to hold onto their sustainability commitments, and while some are focusing on the start of the product life cycle (utilising organic or recycled materials, for example), there is growing concern over the quantity of clothing reaching landfill. The majority of which originates from fast fashion and mass-market retailers, but luxury brands have also been called out for the practice of burning unsold stock.
Consumers – now and in the future – will require brands to do better when it comes to sustainability, demanding more than vague claims that run the gamut of 'More Sustainable' to 'Made for the Future'. In the UK, the problem of greenwashing has become so widespread, regulators and watchdogs are stepping in to investigate whether brands have misled with their environmental claims, which are often used by consumers trying to 'Buy Better'.
Aiming to markedly shift the way in which their customers shop, British department store Selfridges 2022 Project Earth Report sets out the retailer's ambitious strategy to reinvent retail with its 'investment in alternative shopping Models all of which focus on extending the life of existing products through rental, resale, repair, refill and recycle'. It has so far seen its sales of pre-loved items increased by 240% through their Reselfridges services.
Without full transparency, it will continue to prove challenging for climate-conscious buyers to trace the validity of sustainability claims, but what resale offers is a way to facilitate traceability, as well as keep products out of landfill. Which goes back to buying for longevity and investing in well-made high-quality products, something which puts luxury brands at an advantage.
2. Personalisation 2.0
One of the key pillars of the luxury experience, is the customer experience – from personal shoppers to early access to products, sourcing hard-to-find items, and exclusive invitations to VIP events – shopping at this level of the market is about providing a quality service which maintains the brand message at every touchpoint, and in doing so creating an emotional connection with each customer through a personalised approach.
High-net-worth individuals and new-moneyed Millennials have often cited that the quality of service received at the top level of the fashion market is unmatched. The attentiveness required to perform the role of sales advisors or brand specialists has given local stores the opportunity to foster relationships and build trust with clients. Brands considering where to start with building their inventory should look no further than these experts, to help them facilitate access to these luxury buyer's closets. Advising them of the mutual benefits of partaking in the circular economy, through selling their items directly with the brand. Sellers can then opt for a cash payment or exchange their goods for store credit, which can then be used for future purchases. A method which has resulted in a reported increase in overall basket spend by third-party marketplaces.
Luxury multi-brand platform Farfetch, who launched 'Farfetch Second Life' in 2019, offers their customers the option to buy and sell preloved designer handbags, and have tracked a 60% rise in spend when shoppers are given credit to spend on the site.
Implementing additional training that will develop key sales associates into vintage scouts – able to source, appraise, and acquire a consistent supply of inventory – will mean a steady pipeline that can feed into a system able to sustain itself by attracting a funnel of global second-hand buyers and sellers.
3. Create a Frictionless Resale Infrastructure
Building out the infrastructure for resale needn't be a deterrent for starting the process. Developing an end-to-end service may require initially partnering with an industry leader, such as Trove, to fully integrate a resale offer across current ecommerce platforms, as well as manage a system for in-store drop-offs. While authentication (through the creation of hubs in key regional centres, where stock that has been acquired can be valued and stored), appraisal, and warehousing can be kept in-house, to maintain brand integrity and provide a guarantee to buyers and sellers.
The supply journey will also need to be made frictionless to encourage customers to shop direct. An example to replicate could follow the Thrift+ donation bag concept – where a bag is ordered, and the receiver simply fills it and ships it back for free.
Small leather goods (SLGs) and items whose value is less than $200 would benefit from this familiar method of shipping, while dedicated spaces in-store should be created – for client drop-offs and appraisal – for more expensive items. A one-to-one VIP service for high-net-worth individuals (HNWI), would require a more personalised approach, with the option of a concierge-style home collection service, virtual closet walk-throughs, and early-access to coveted items, all led by top retail associates and personal shoppers.
Digitally tagging – as a lifetime method of traceability – is the next logical step for luxury brands entering the secondary market. Digital tags and QR codes will act as a guarantee for third and fourth owners, speed up the process when items re-enter the eco-system, and eventually eliminate the need for a second round of authentication when a previous buyer is ready to sell – a QR code can simply be scanned and the item verified in-store, and then re-distributed regionally according to customer demand.
4. Gain Ground with the Next Generation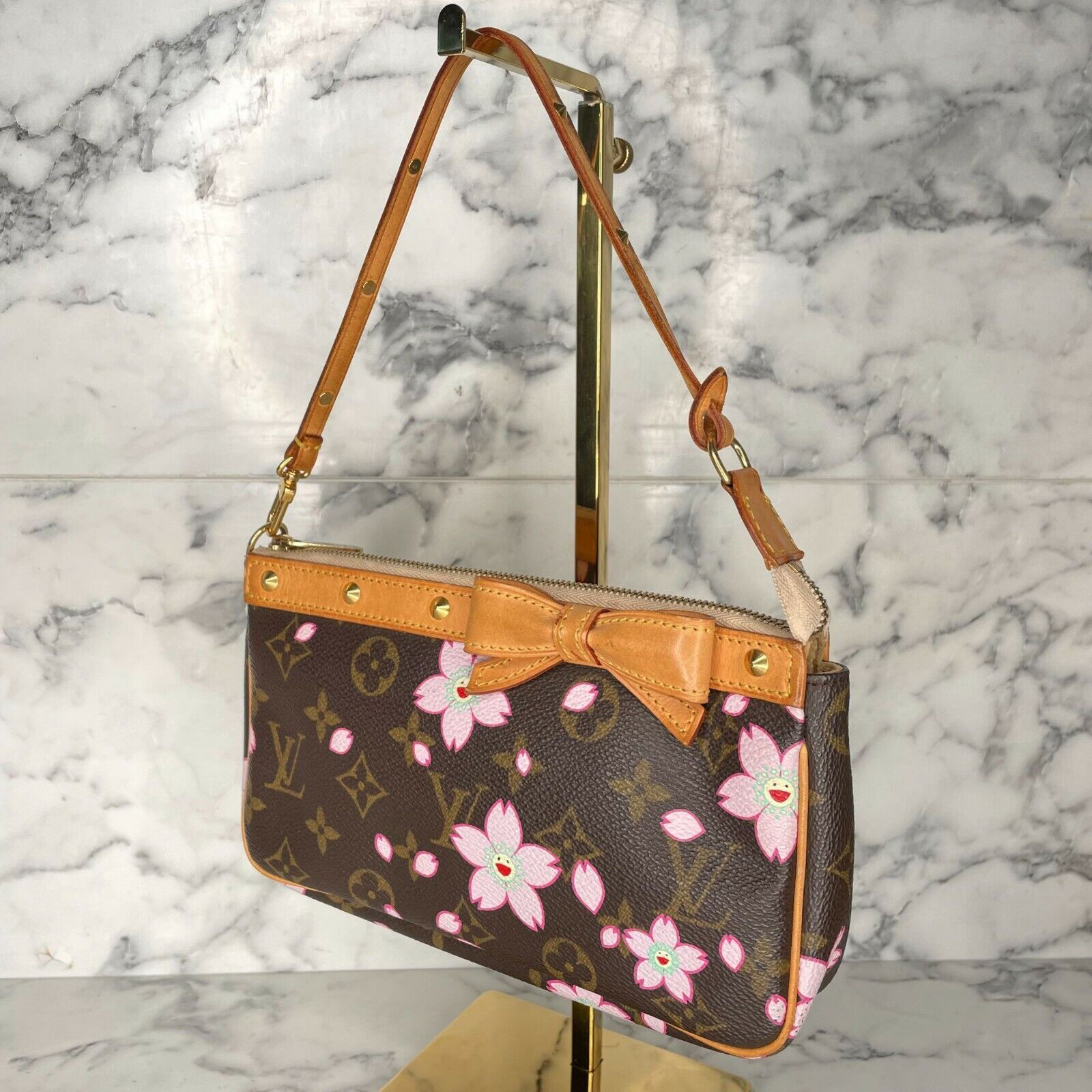 A rise in closet cleanses during the pandemic led to an influx of vintage merchandise entering the market, and with the rise in nostalgia influencing Gen Zers sartorial styling younger customers can be reached with the release of archive pieces. Scoring them a sold-out item from last season or an iconic era – John Galliano's Dior is having a moment, as boudoir styling continues to trend, and Louis Vuitton's collaboration with Japanese artist Takashi Murakami celebrates the 20th anniversary of its release in 2023.
Although at the entry-level stage of their purchasing power, Gen Z are set to make up 40% of the luxury market globally by 2035 – and with thrifting, rental, and resale they are already active participants in the buying and selling of high-value goods. At a time when recent price rises may prove a barrier to entry for some, providing a service for purchasing at an affordable margin will build loyalty, and when ready to trade-up they will be more likely to access new collections where they have built strong relationships, both online and in-store.
Gen Z are not only actively engaged buyers, but they are becoming 'Masters of the Flip', often considering an items resale value before procuring – a total of 46% according to thredUP's 2022 Resale Report. The more obscure the item, the better, as anything enabling them to create an individual sense of personal style will be coveted. This is where Alessandro Michele's shrewd move of customising Gucci Vault items before listing is genius, as these 'retro-fits' will be vintage vanguards, rather than like-for-like runway duplicates.
When marketing to this generation, be mindful to create a gender-inclusive narrative, for a demographic who have fought hard to have the multiple ways in which they express their gender identities recognised, fluidity is also just as key. Being more playful and less gender normative (The RealReal reported a 12% increase in demand for Bottega Veneta bags across all genders) when it comes to storytelling, campaigns, and marketing activations for clothing, handbags, jewellery, and watches, will connect with younger shoppers.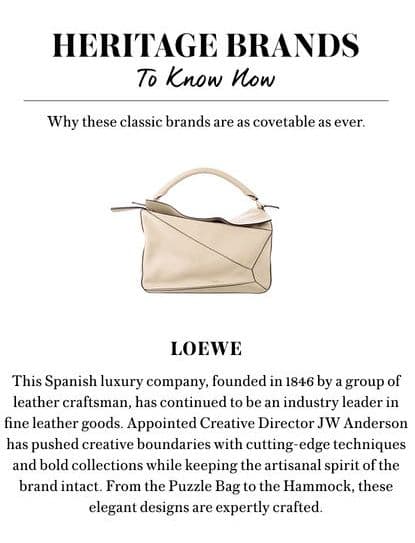 5. Solving the Reverse Inventory Problem
The speed at which a brand can integrate a profitable resale service into their current retail strategy, will be dependent on how quickly stock levels can be built up and replenished. Success in this area will enable them to act as viable competitors, and the preferred option over third-party platforms when it comes to purchasing and listing.
This is where luxury houses, from Louis Vuitton, to Chanel, and Hermès can level the playing field.
Renowned for their sought-after icons, the opportunity for a purchaser to gain even 10% off the retail price of a new item could prove a potent draw for customers that could help in the acquisition of sought-after vintage stock. As highlighted in thredUP's 2022 Resale Report, the number one reason to buy second-hand for 63% of those surveyed was to get a better deal and save money.
Luxury should also play up the fact that items resold will be carefully and consciously repaired or refurbished in-house, by the very factories and ateliers who produced the original products. Whereas buying on third-party platforms means items are sold in varying conditions, and the onus and cost of repair falls on the purchaser.
Key Takeaways
Invest in a directly operated channel for resale: as the sector continues to accelerate, bet on the potential value of the market, by building out a branded service – whether in-house or partnering with an industry leader – to own the customer journey and future revenue. There is also the additional benefit of regaining some control over the distribution and pricing of branded luxury goods.
Resale as an authentic sustainable solution: the concept of re-using high quality goods and keeping them in fashions eco-system for longer is becoming a key influence in consumers purchasing choices. Aid their purchase journey by promoting preloved items alongside new as part of your sustainable strategy.
Tap into the desire for nostalgia: uncertain times call for the comfort of the familiar, and with a cross-generational marketing approach, re-issues and archive pieces will resonate across a broad customer base driving sales and loyalty.
Build on Brand Trust: developing a viable resale offer will work to protecting brand heritage and integrity, by providing a safe space where both buyers and sellers can be confident in the veracity of items sold – both on and offline.
---