---
Review of Rokh Fall 2022 Fashion Show
Too Cool for School
By Anna Ross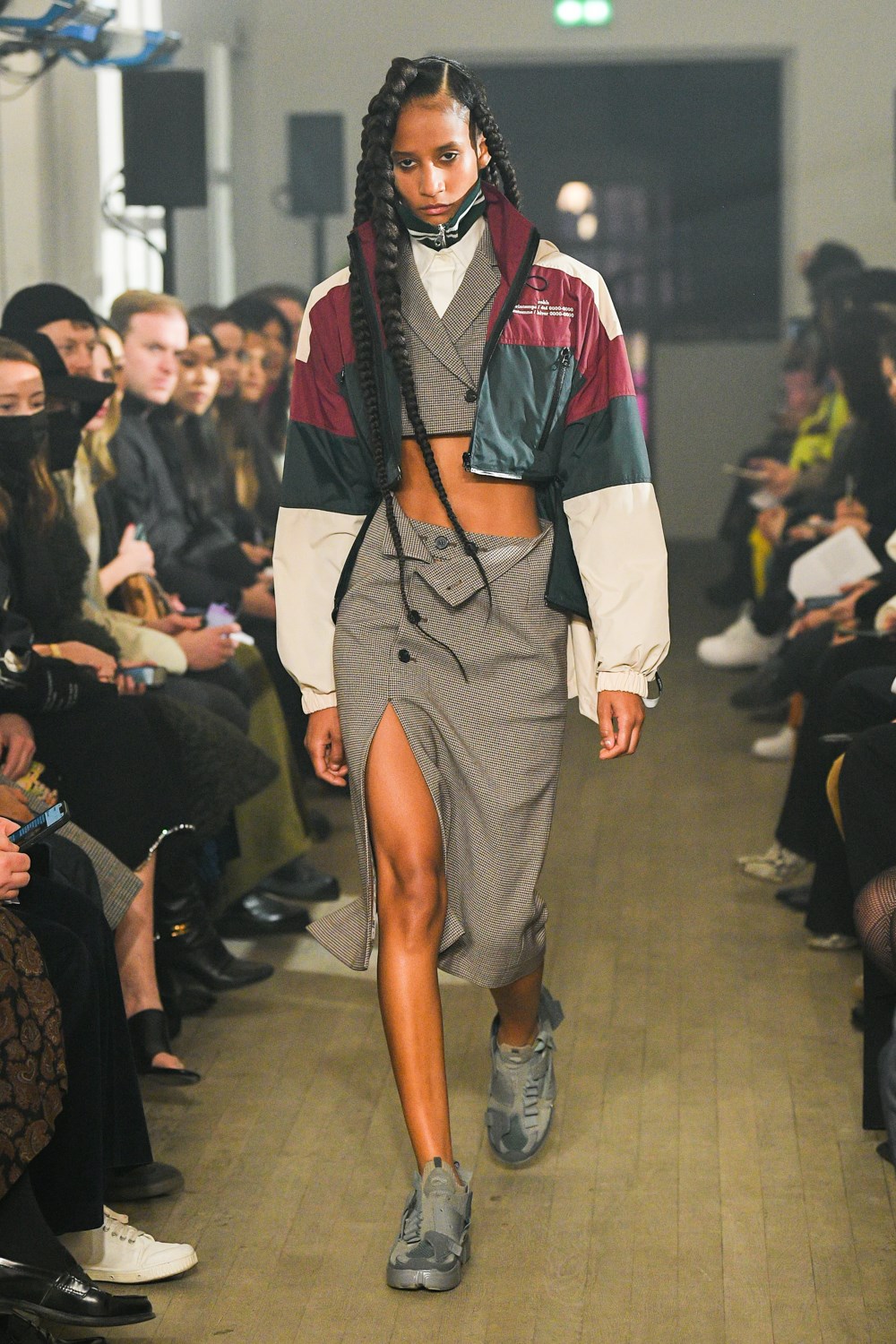 There are a lot of collegiate themes circulating in Paris this season. Perhaps it's a Euphoria-high, or maybe it's because many designers have a hit of nostalgia for the good old days. Whatever it is, Rokh took us back to the school hallways of a creative campus tonight, making for quite the runway for his cast of super-cool collegiates who stormed their way through the undulating perimeters of the building, sullen faced as if sent out of class for gossiping.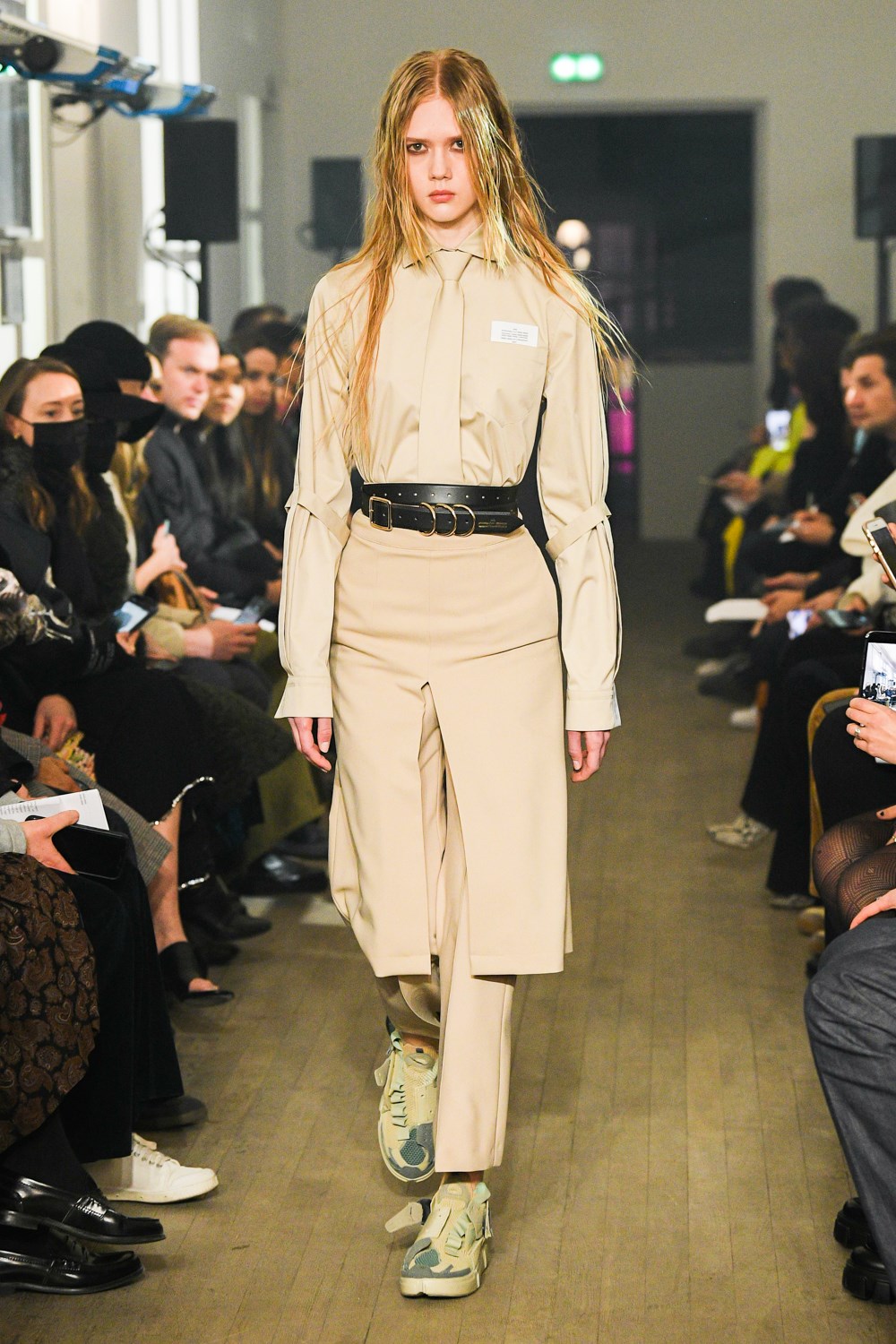 Much like school, his girls came in their own clique: the goths, the bookworms, the sports stars, the cheerleaders and the prom princesses. For Rok Hwang, these looks represented the women he's known and admired throughout his life – and their confident and carefree attitude rounded off with a simple pair of sneakers. Sneakers were worn throughout, given their own Rokh twist via deconstructed patching as if thrown together at art class. 
The clothes were brilliantly styled and excellently cut. The girls' different school tribes gave the collection variety without becoming unhinged. That's a tricky balance to strike.
There was something formidable and vaguely eerie about their presence. Maybe it was their slick-down hair or the plumes of smoke pathing their way. Perhaps it was the straps that wrapped their body, sometimes resembling straight jackets. It was as if they were ghosts of the '80s or '90s that haunted the hallways, following you around, taunting and tantalizing you.
Ghosts or not, Hwang has a beautiful eye for styling and a way of using deconstruction as a narrative that never feels unwearable or unattainable. So many-a-fan were wearing their looks tonight, and they work just as hard off the runway. 
You see the 'deconstruction' trend hashed a million times during fashion season, but Hwang is becoming a top of his class. Winter serves him well, as layering is also a specialty. I saw myself in the girl in an all-beige, pleated skirt over baggy pants and trench shrugged over her shoulders.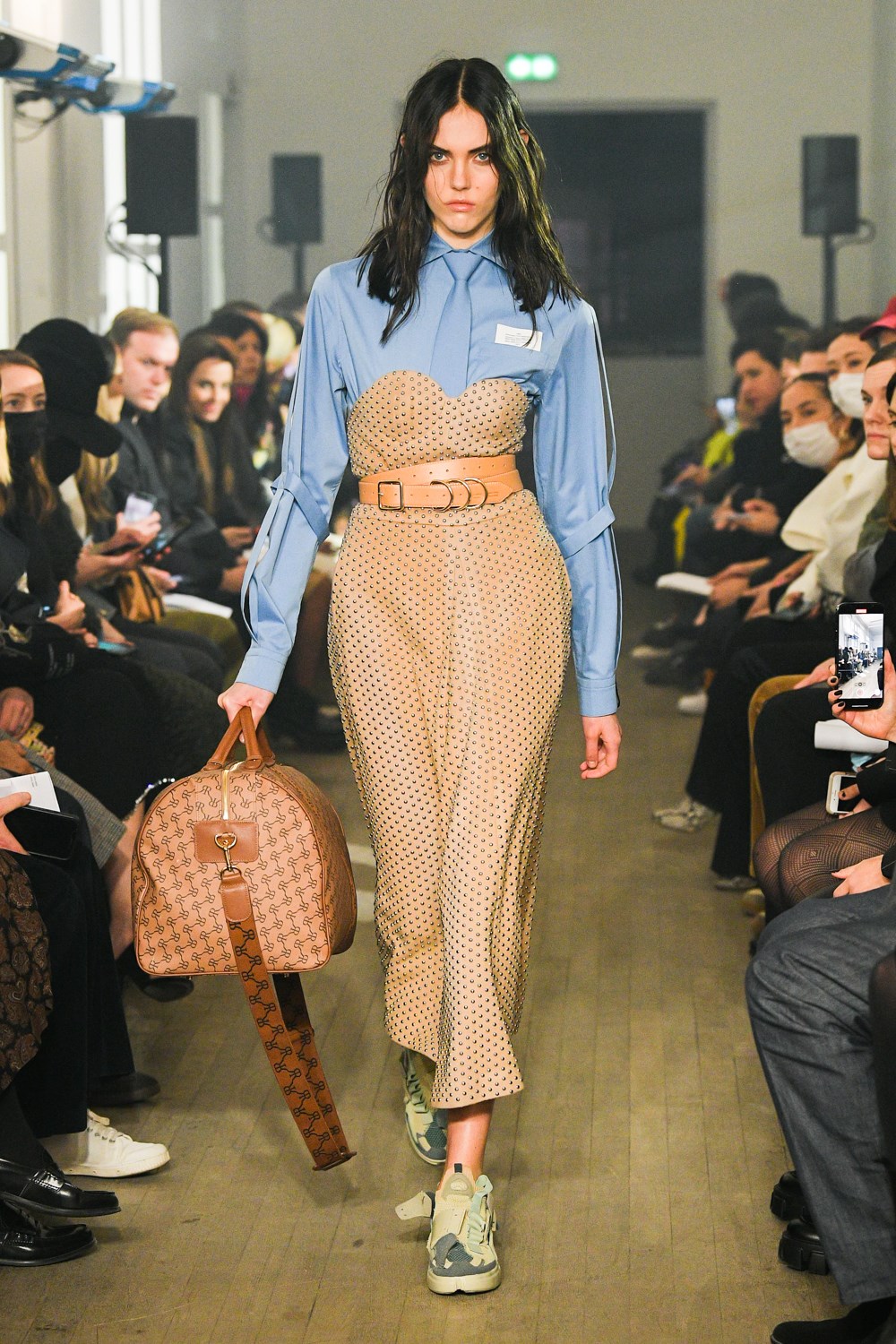 Outerwear was solid: there was a wow-factor to a camel coat studded with all-over rivets, the same effect over a bustier dress paired with an oxford blue shirt and matching tie. Elsewhere the giant shearling duffle, as soft as a cloud but as tough as hell with leather hardware to finish.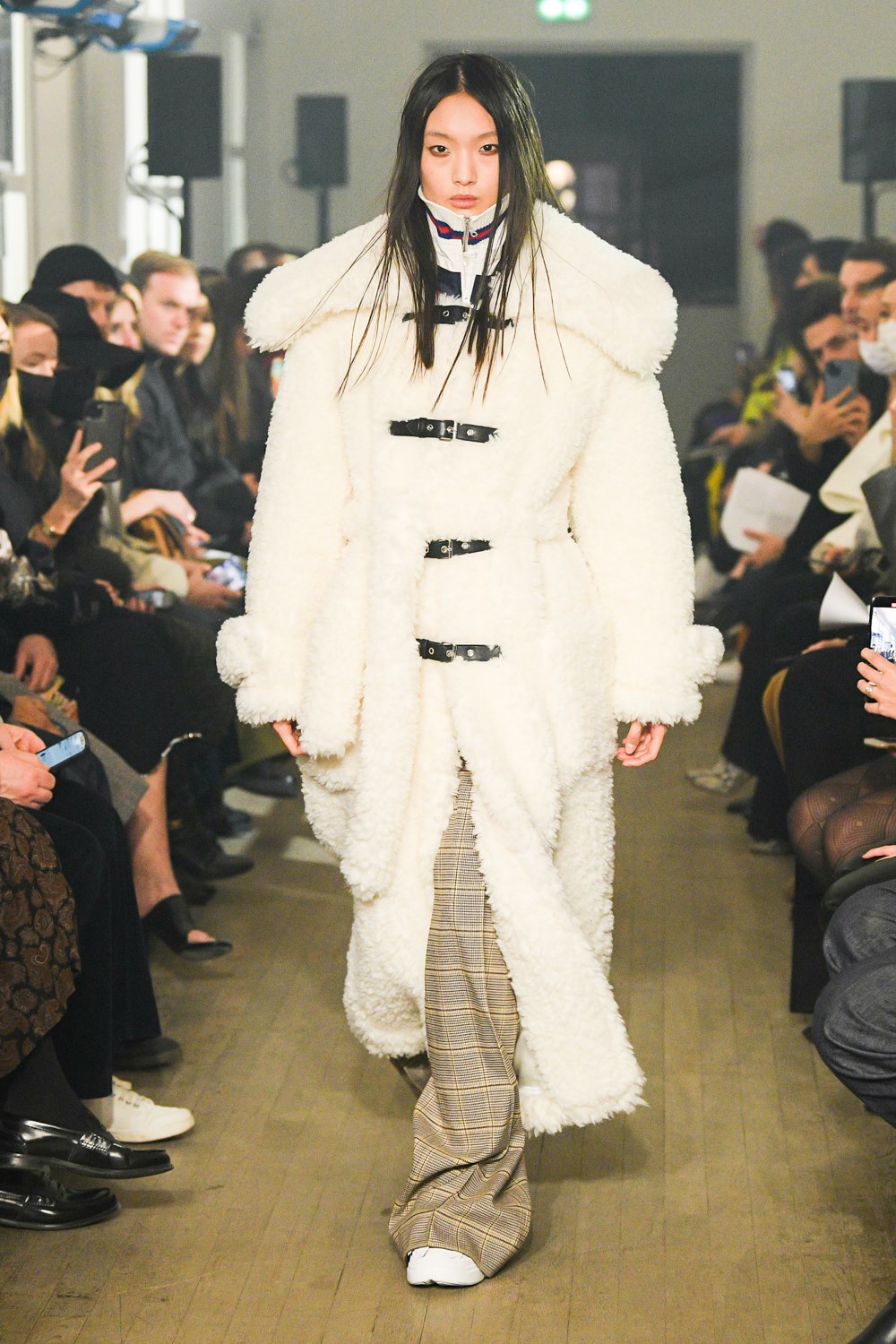 This is a designer who continues to grow stronger with every season. His design is intelligent and doesn't play down to an audience or 'hype'. Instead, it's confident and cohesive, and we always want more.
---