---
Review of Roland Mouret Spring 2022 Fashion Show
Mouret highlights a woman's curves with sensual asymmetry
By Lizzy Bowring
No stranger to the fashion world, Roland Mouret has been in business since he launched his eponymous label at London Fashion Week in 1998.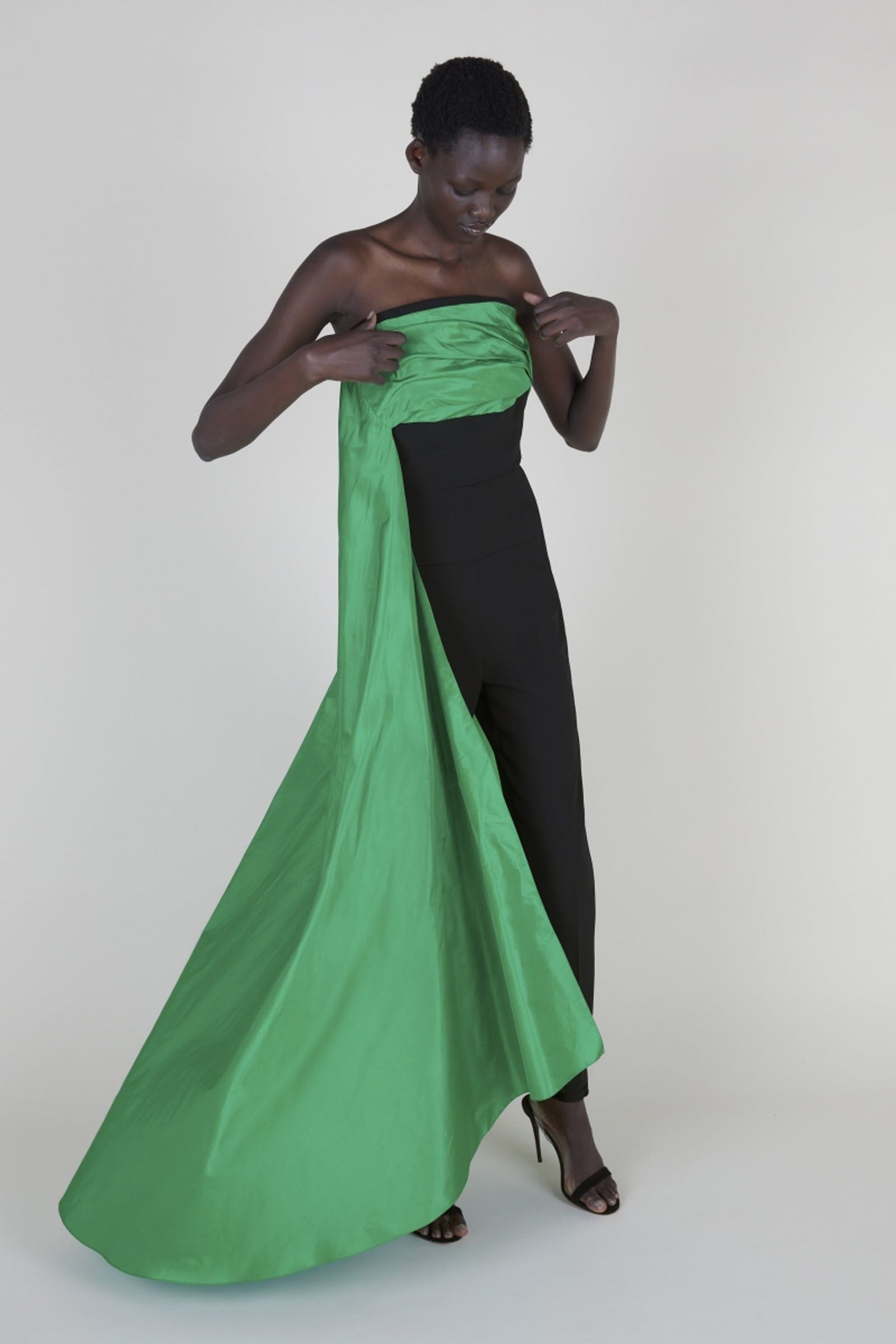 In 2005, he unveiled his signature 'body-con' Galaxy Dress that made his name. From that moment, he became the darling of the Hollywood celebrity set and, even more recently, both Catherine, Duchess of Cambridge and Meghan, Duchess of Sussex.

To bring all this into context, Mouret is in the business of making clothes, and clothes that fit, and from someone who knows, that is a rare find!
Mouret's sharp yet feminine structure highlights a women's curves, and the derriere is a focal point! He is also a master craftsman who uses experimental folds and fabric manipulation to bring a new dimension to his silhouettes.
It should come as no surprise then that Mouret has remained a constant within the fashion business; his most recent collection for S/S 22 confirms not only his supreme craftsmanship but his ongoing extension into film. Having created a series of short films to launch A/W 21, he has released a new short film titled 'Terma' that he made in conjunction with Magaajyia Silberfeld. It is an exploration of female identity and gender fluidity. Filmed in a sun-soaked destination – it could have been the Caribbean, but I am not sure – it didn't matter; the film had the desired effect and the collection that followed just appeared like an extension of the film.
The clothes were to be as expected. Beautifully cut with clever asymmetry used to define the most critical focus points of a woman's anatomy. There are shoulder bearing dresses that focus from the neck to the hemline, such as the slender black sheath or sparkling evening gown.
Mouret added knitwear in a slim formfitting pencil skirt and an equally shapely sweater that drew attention to the back waist in clever folds. The colour palette too evoked a summer getaway in mango, lime, lilac, turquoise – the colour of sparkling Caribbean waters – all of which complimented the naive painterly brushstrokes found in the printed dresses and blouses.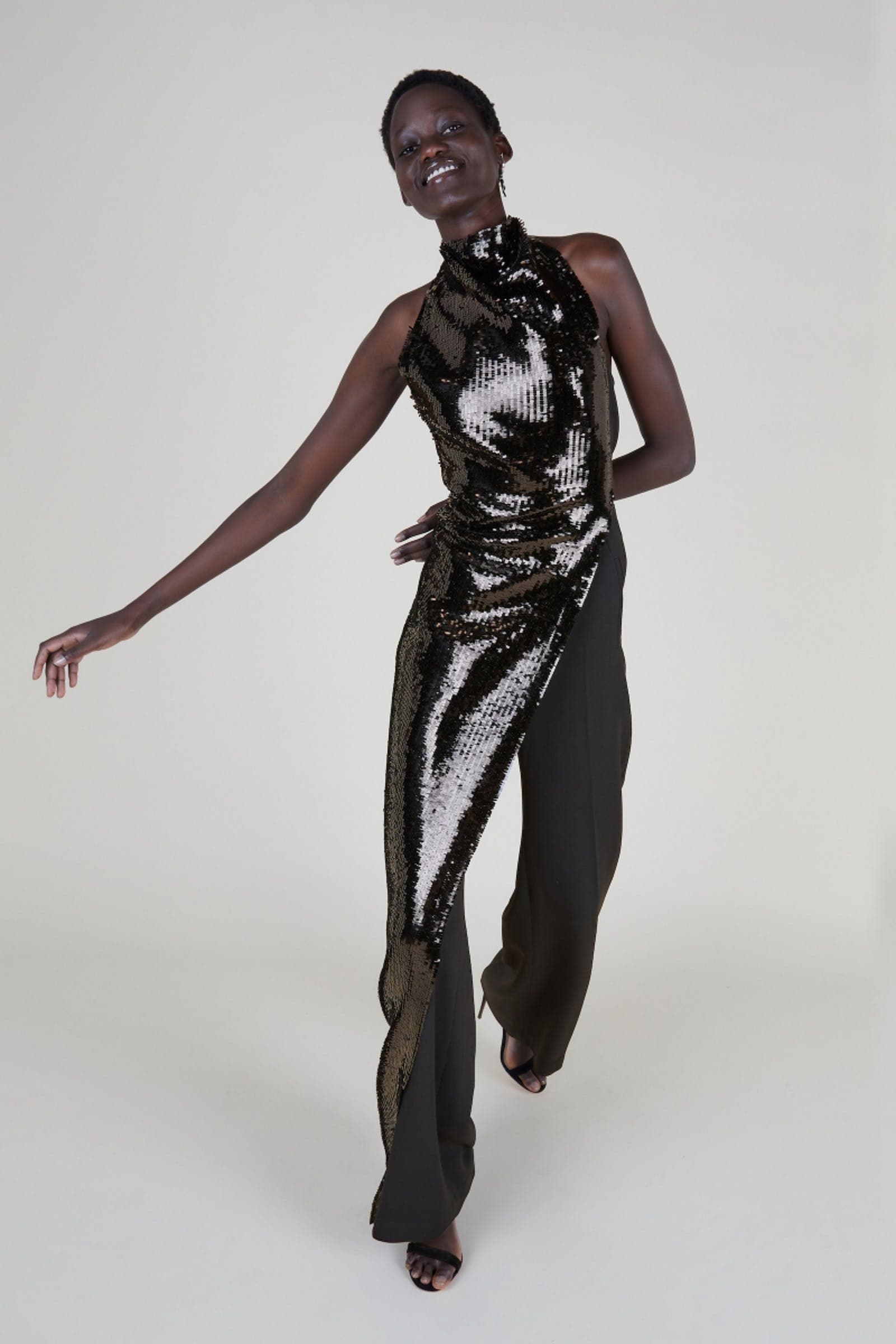 One such dress, crafted in the colour mint, was so cleverly constructed with asymmetrical folds that both the shoulder and the back declared intriguing expanses of skin; they may look simple, but the cut is definitive.
His eveningwear was just as sensual, with pieces skimming the body just with clever detailing – be it a splash of vivid colour or a slash to just provocatively reveal a slither of a long leg or thigh.
Mouret does not need to follow trends; he has earned loyalty and respect from all he has achieved. There is no question, judging from this presentation, that Mouret understands and continues to express his love of women; after all, these clothes are perfect for the now, and after having emerged from lockdown, we want to be and feel like the women Mouret loves.
---