---
Review of Sacai Spring 2023 Fashion Show
I got a feeling I'm gon be alright
By Dao Tran
After the show, designer Chitose Abe was all smiles and positivity. This season, the clothes were a stunning interpretation of that sense of positivity and freedom, starting with the primary color blocks for seating in the show. These were expressed in the floral print that she used in the collection for the future life, hope and optimism that they represent. Of course, with a Sacai design twist, in that they are abstract until they bloom with motion. 
Long a master of pleating, this season, Abe expressly juxtaposed their structure and discipline when stitched with the freedom of movement when open. In this way, a fitted pant leg ends in a positive assertion of strength and freedom as you walk. While one might think of the flare as a Y2K silhouette, Abe explained after the show that she wanted to demonstrate how the pleating can have so many dimensions and encourage people to have a great attitude.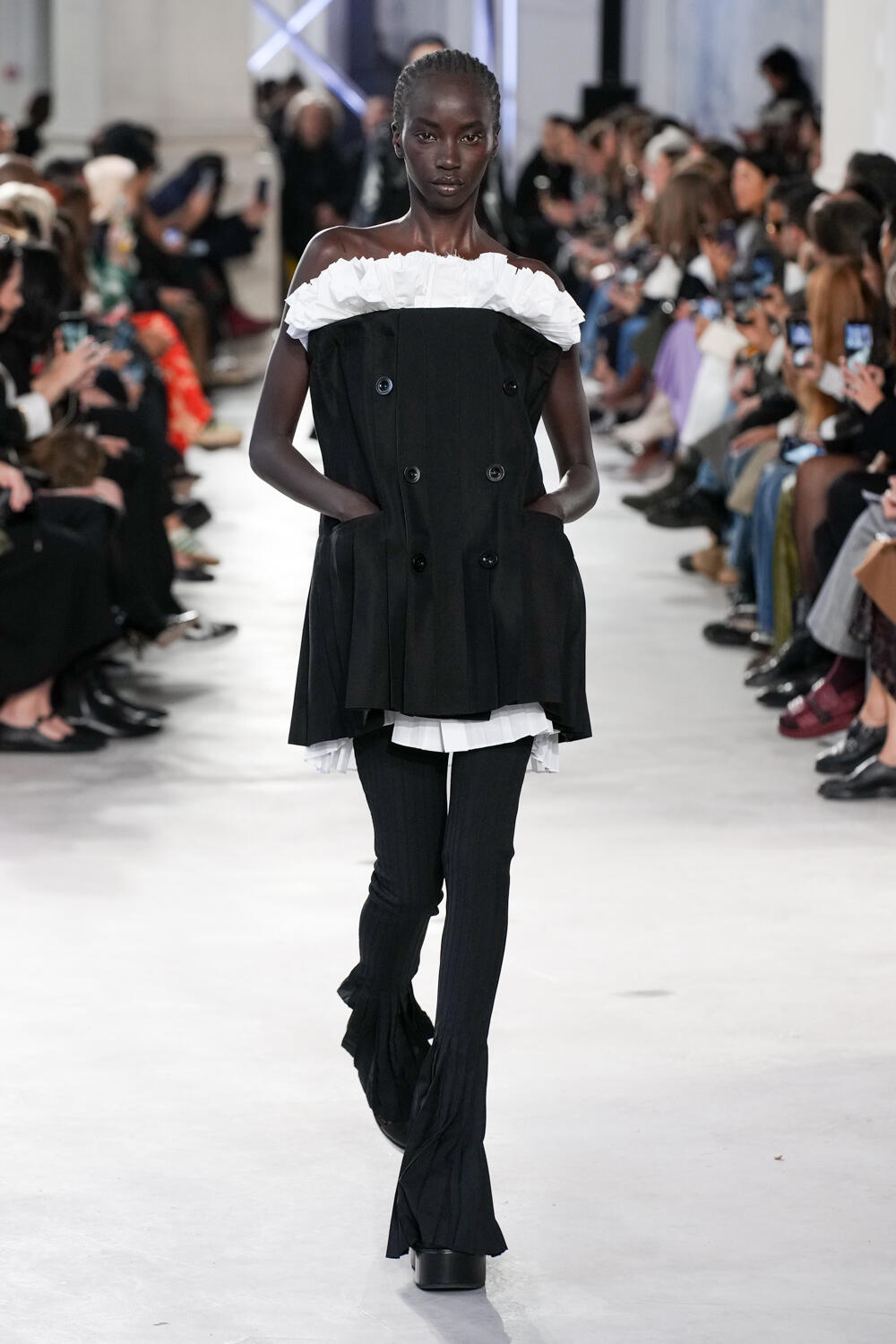 Abe has gained a cultish following for her hybridization tailoring techniques and high/low combination with streetwear. House staples like the tuxedo, button down, tracksuit, trench and MA1 never get old in her new propositions of fresh silhouettes. These button downs are gorgeous in their dimensionality with curved seams and billowing sleeves or pleats and cape-like slits. 
And while people might not want to return to the office, who needs the office with these great takes on the trench or suiting? Since guest designing the JPG collection, it has really upped her couture ante. This is evident in the bespoke tailoring and elements like the sequins on sweatshirts and shorts.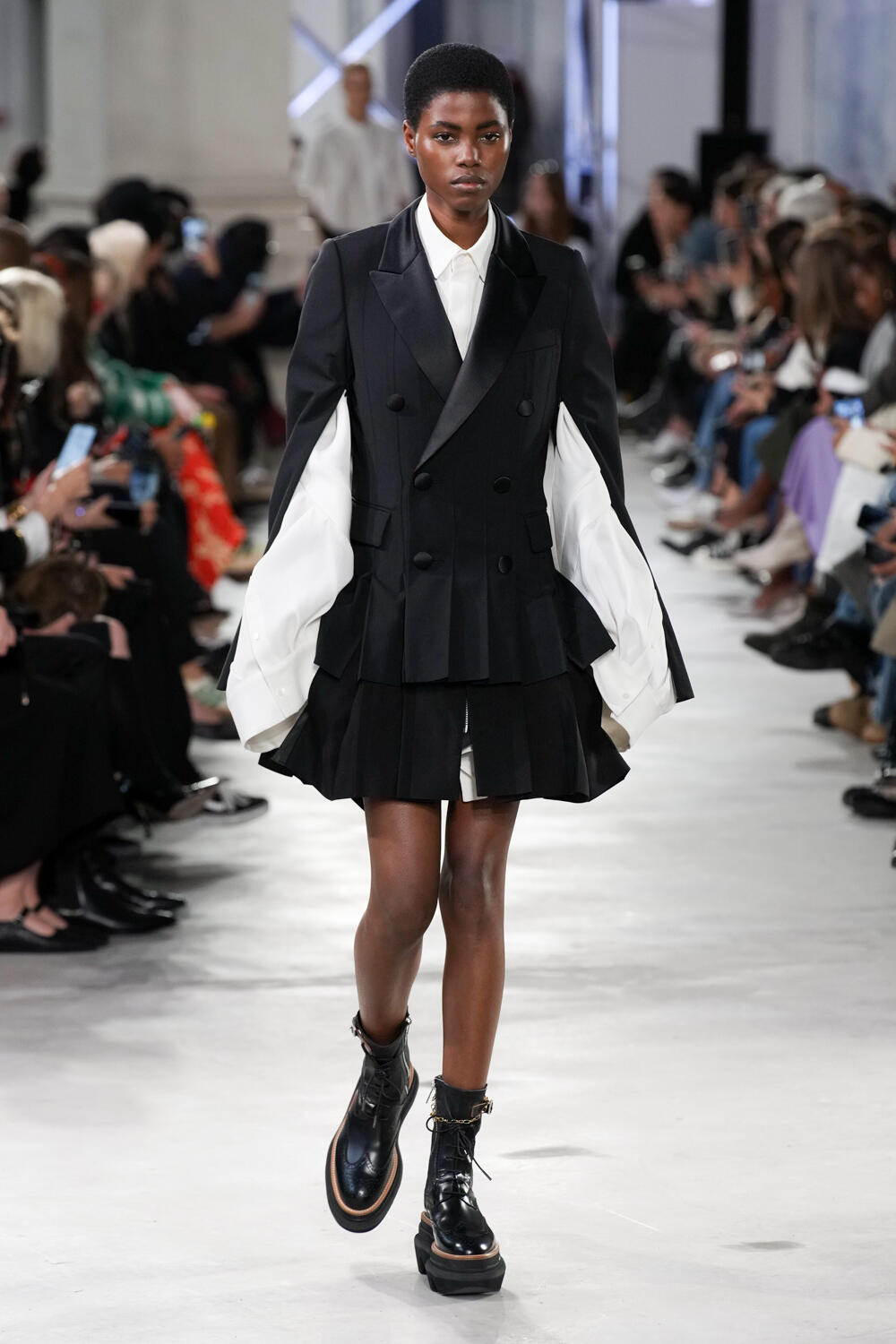 For the last few years, designers have been trying to come up with a utilitarian accessory to varying degrees of success and aesthetic appeal. Virgil came close at Louis Vuitton with the harness, but that was for men and the world wasn't quite ready, and it's not the holster from MelStar. And no matter how many people do the bum bag in whichever iteration, price point, or styling trick, let's be honest – they're just not cool. Chitose Abe has now given us pockets! Notoriously absent in women's clothing (surely, in a conspiracy to make us buy more handbags), but now front and center as another layer and integral to the silhouette and attitude of this season. 
Riffing on the notion of strength in elegance, pockets bring with them an air of nonchalance, and an easy confidence, while suggesting new silhouettes that are born of hand/pocket positions, the final shape always ultimately defined by the wearer and the attitude with which they choose to carry themselves.
It can be styled as an open miniskirt on top (actually also spotted at Dice Kayek), the way men often take a blazer just for the pockets, or strapped on as a workman's utility belt. Or as a little jacket or glorified pair of sleeves (the hot accessory), because sometimes, that's all you need. Want! These could so pop like the MiuMiu miniskirt.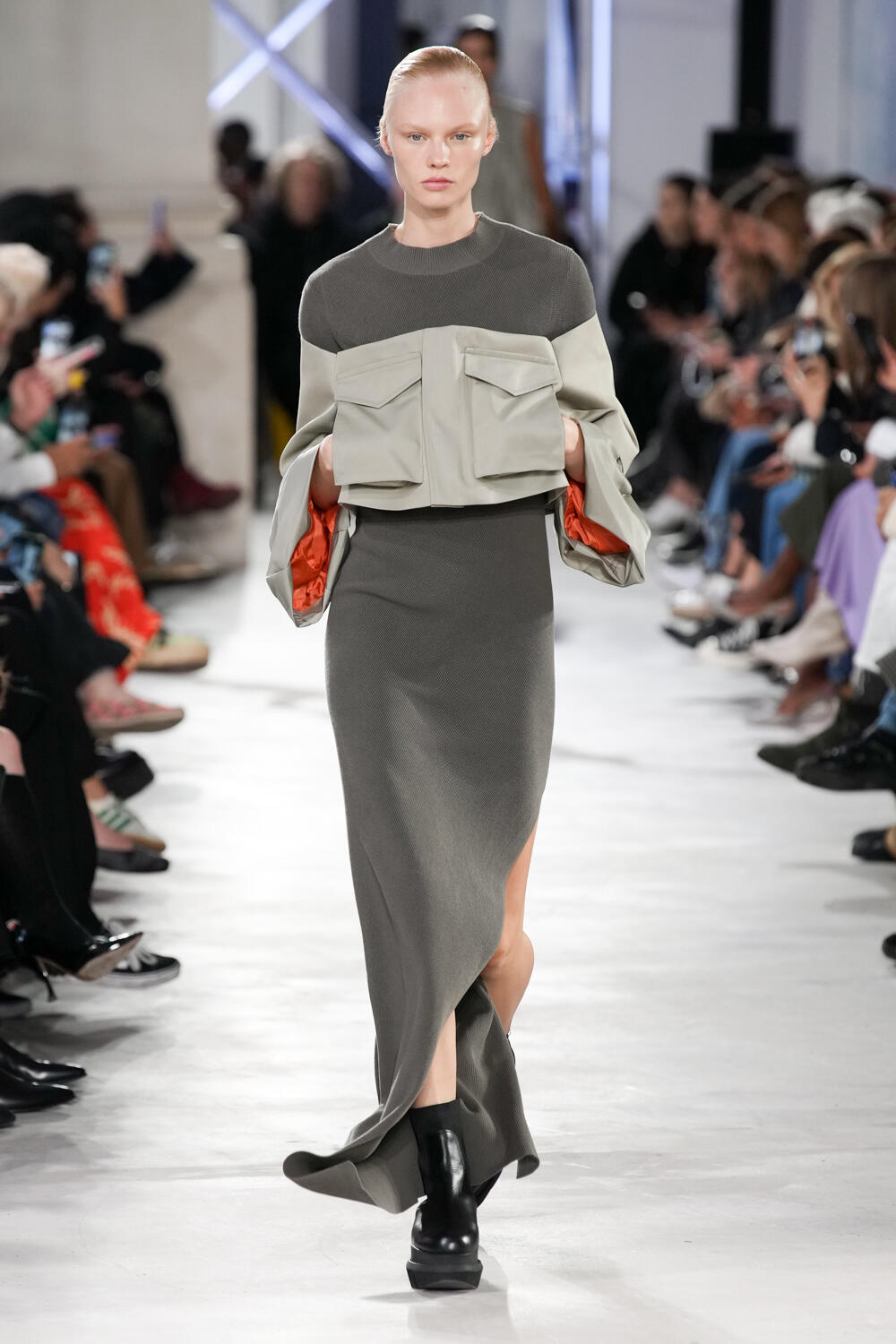 In her tradition of message tees, Abe chose a line from Lizzo's About Damn Time: "I got a feeling, I'm gon be alright." What a powerful anthem and message for today. She's always so full of love and inspiration, it's no wonder that her fans are so full of love for the brand.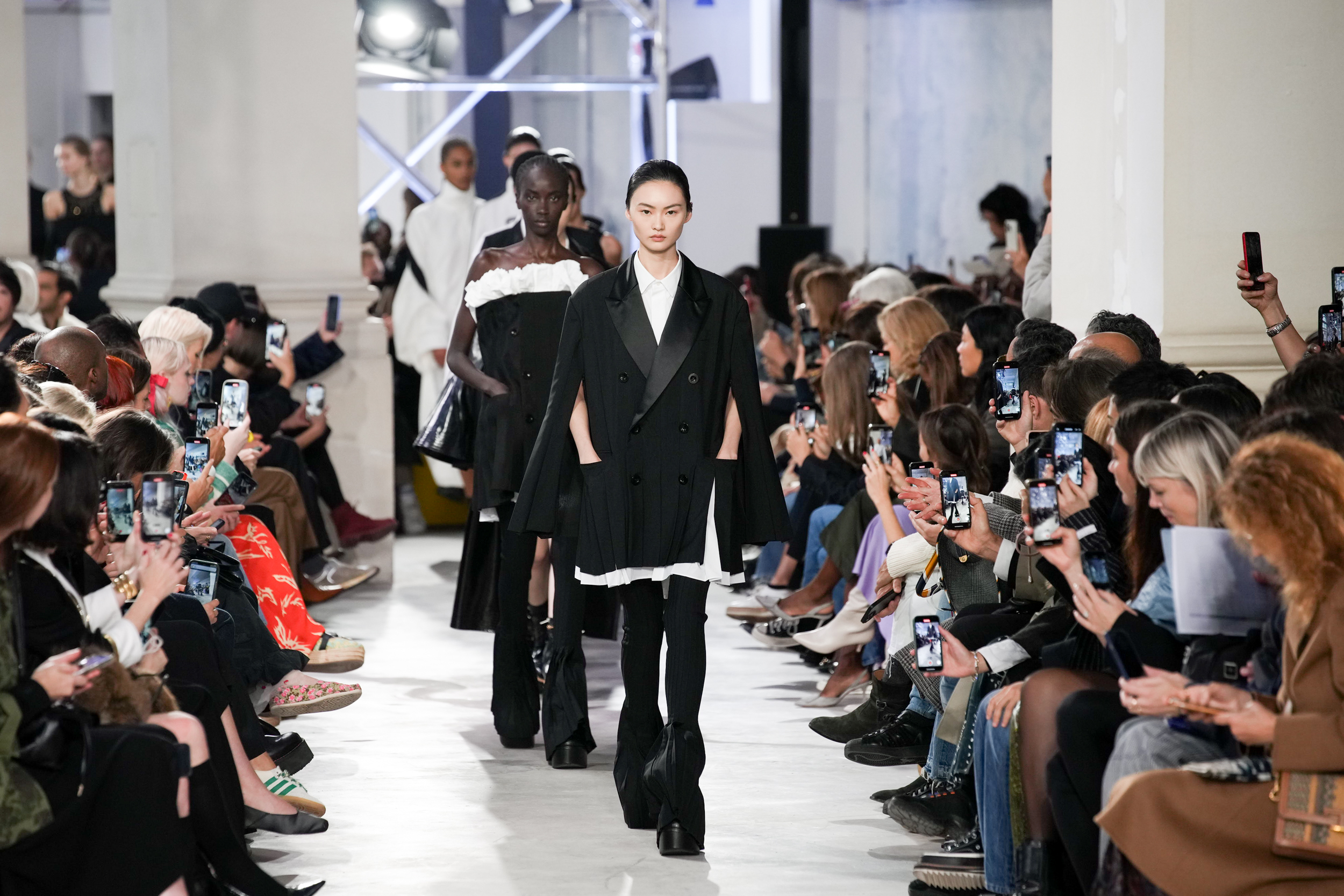 ---