---
Saint Laurent To Showcase Summer 2021 Women's Collection On Thier Online Brand Channels
Saint Laurent and lead frontman Anthony Vaccarello are taking to the digital airways next Tuesday, December 15th, to present their long-awaited Summer 2021 women's collection reveal.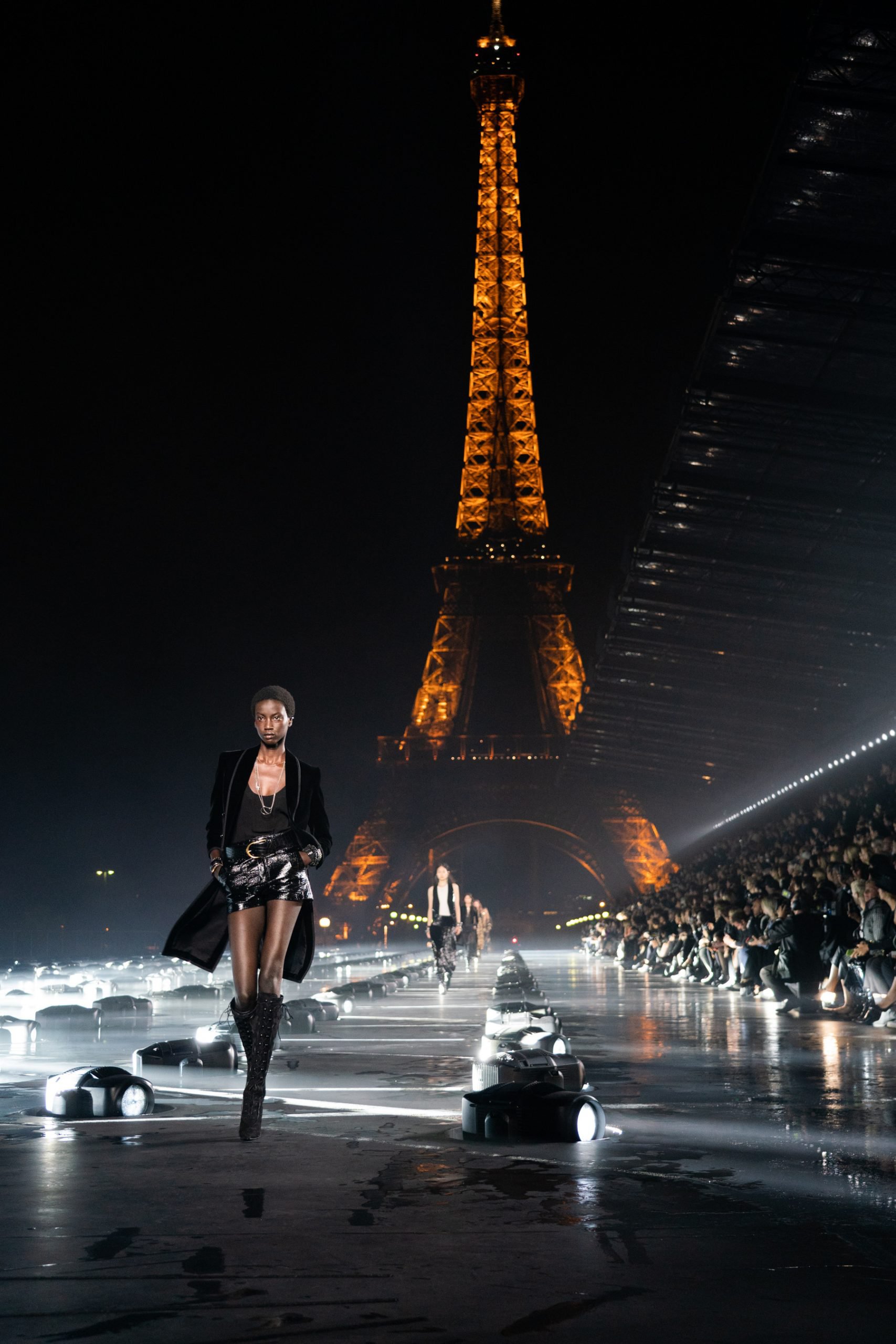 The house made waves as the first major French fashion house to drop out of Paris Fashion Week and has since opted to show via video. Since then, the brand has released collections at their own pace and through their own media channels.
The house is famous for its grandiose Paris catwalks shown around the Eiffel Tower, but now having made a choice to pivot to video for the time being, the brand has had the opportunity to add new elements to their "shows." The Spring 2021 men's show featured shots of models leaning out over rooftops before ultimately arriving at a suspended catwalk attached to the Eiffel Tower.
The pandemic has brought chaos to the traditional fashion calendar, unveiling philosophical differences as all of the Kering owned brands including Gucci, Bottega Veneta, Balenciaga, and Saint Laurent have all opted for alternative means to launch collections while others have attempted to show in front of live audiences at events.
To entice viewers to tune into the showing, Saint Laurent has shared a 15-second teaser video on their Instagram, Facebook social channels as well as their websites homepage. With colored lights panning over saguaro and barrel cactuses the brief video hints at a mod western-influenced collection to come.
Saint Laurent Women's Summer 21 by Anthony Vaccarello Show will take place December 15th at 2 PM CET. Check back at The Impression for full coverage.
---