---
The Saint Laurent spring 2020 menswear campaign welcomes Ezra Miller. The actor, best known for The Perks of Being a Wallflower and Justice League, was photographed in black and white by David Sims. The photos are straightforward yet elegant, a simple studio backdrop allowing Miller's personality and Sims' dramatic use of shadow to shine through. Anthony Vaccarello continually guides the brand forward with the elegance and sophistication that represents Saint Laurent's identity.
Highlighting the somewhat non-binary character of the collection, Miller appears sumptuously androgynous: behind heavy eyeshadow he smolders in a skirt and bedazzled shirt. In the brief video that accompanies the photographs, he expresses himself through abstract motions of his body, the light scintillating off his sequins.
Despite its simplicity and small-scale, apparently Instagram-oriented scope, this campaign feels important and exciting. To see a well-known actor – one who has always played male characters – embrace a progressive understanding of gender and sexuality and embody such a beautiful image of queerness is tremendous. If just one queer kid scrolling through Instagram can see this campaign and feel a little more inspired to accept and express themself, then this campaign is more than successful.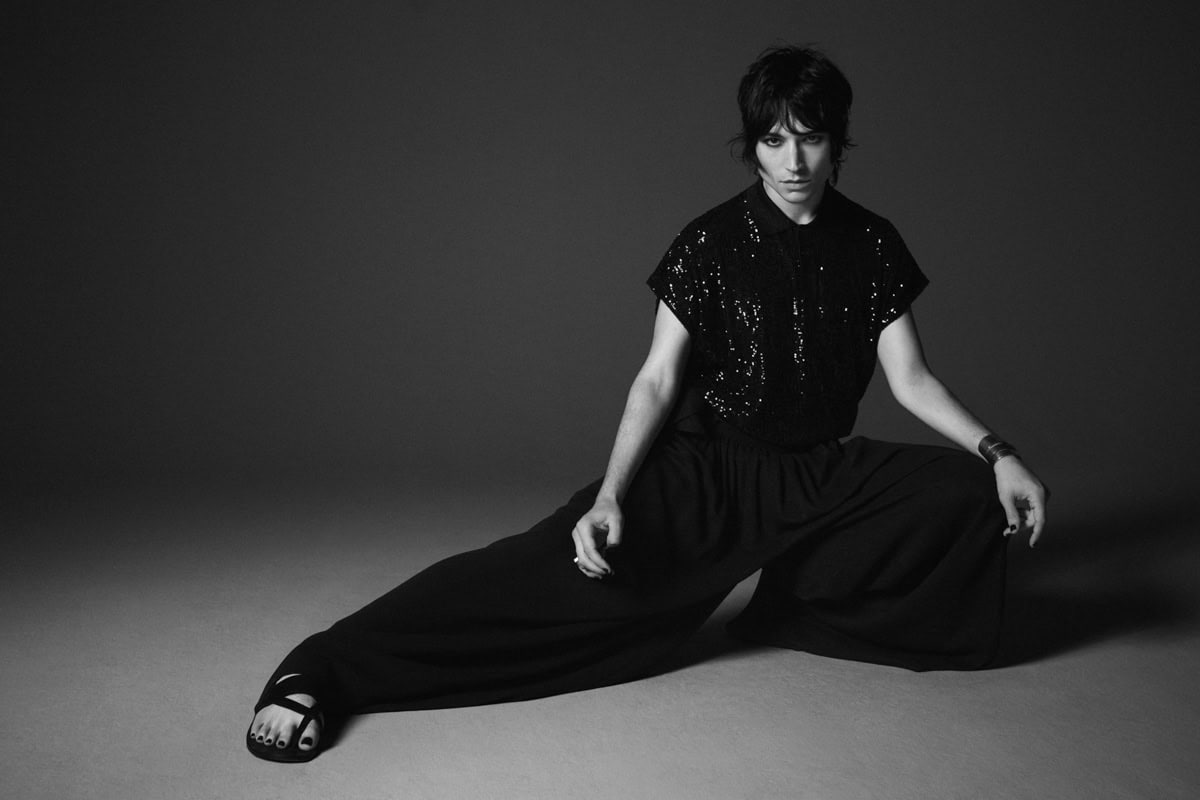 Brand Creative Director | Anthony Vaccarello
Photographer | David Sims
Talent | Ezra Miller
---