Review of Saint Laurent Winter 2023 Ad Campaign by Creative Director Anthony Vaccarello and Photographer & Director Glen Luchford with models Awar Odhiang, and Margaux Lion
Saint Laurent unveils a vision of seduction and power with its new Winter 2023 campaign by director and photographer Glen Luchford.
Luchford's film draws great impact from the setting of a parking garage, where expansive concrete slabs and harsh industrial lighting create the feeling of a subterranean world of eternal night populated by powerful women and a few muscle cars. The colors are largely subdued to silver, black, blue, and gray, while the cinematography makes excellent use of shifting light and shadow to create a propulsively dramatic sense of mood.
The hulking, angular architecture and industrial appointments of the setting also serve to bring Anthony Vaccarello's vision of Saint Laurent design and style more sharply into focus. The atmosphere works perfectly for the vibe of haughty and almost sinister elegance embodied by the designer's penchant for powerful shoulders, narrow waists, long legs, chunky jewelry, pointed pumps, and aviator sunglasses.
Anthony Vaccarello has settled into an impressive rhythm with his campaigns, making excellent choices for visual collaborators and often releasing not one but several impeccable campaigns for each seasonal collection. It's been just over a month since a gorgeous Winter 2023 campaign in collaboration with Juergen Teller was released, and now Vaccarello and Luchford have created another stunning campaign that takes a quite different perspective yet still feels wholly Saint Laurent. It's a testament to the power of consistency, knowing your brand, and knowing whose vision can help bring it to life – all skills that are fully on display here in this excellent campaign.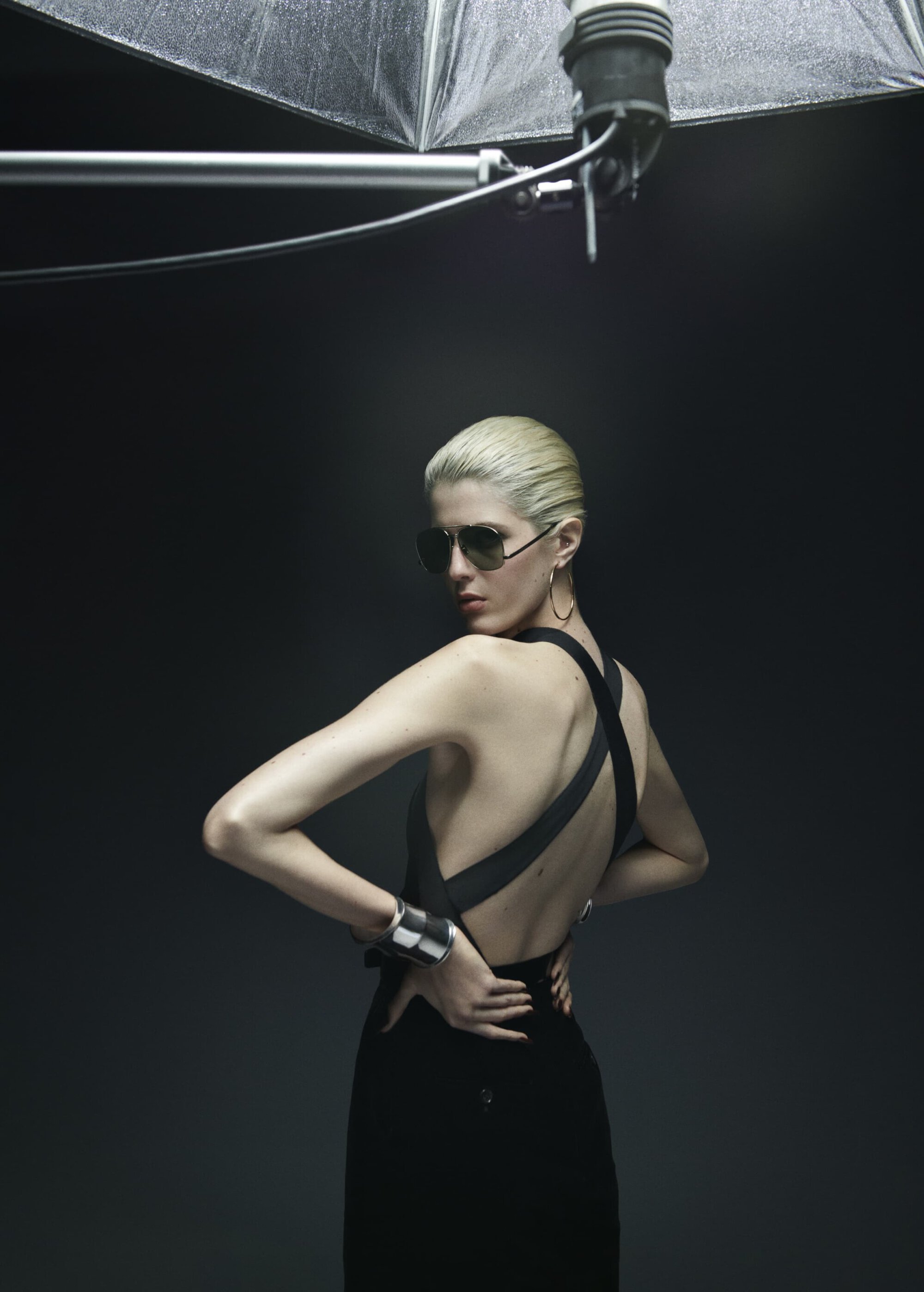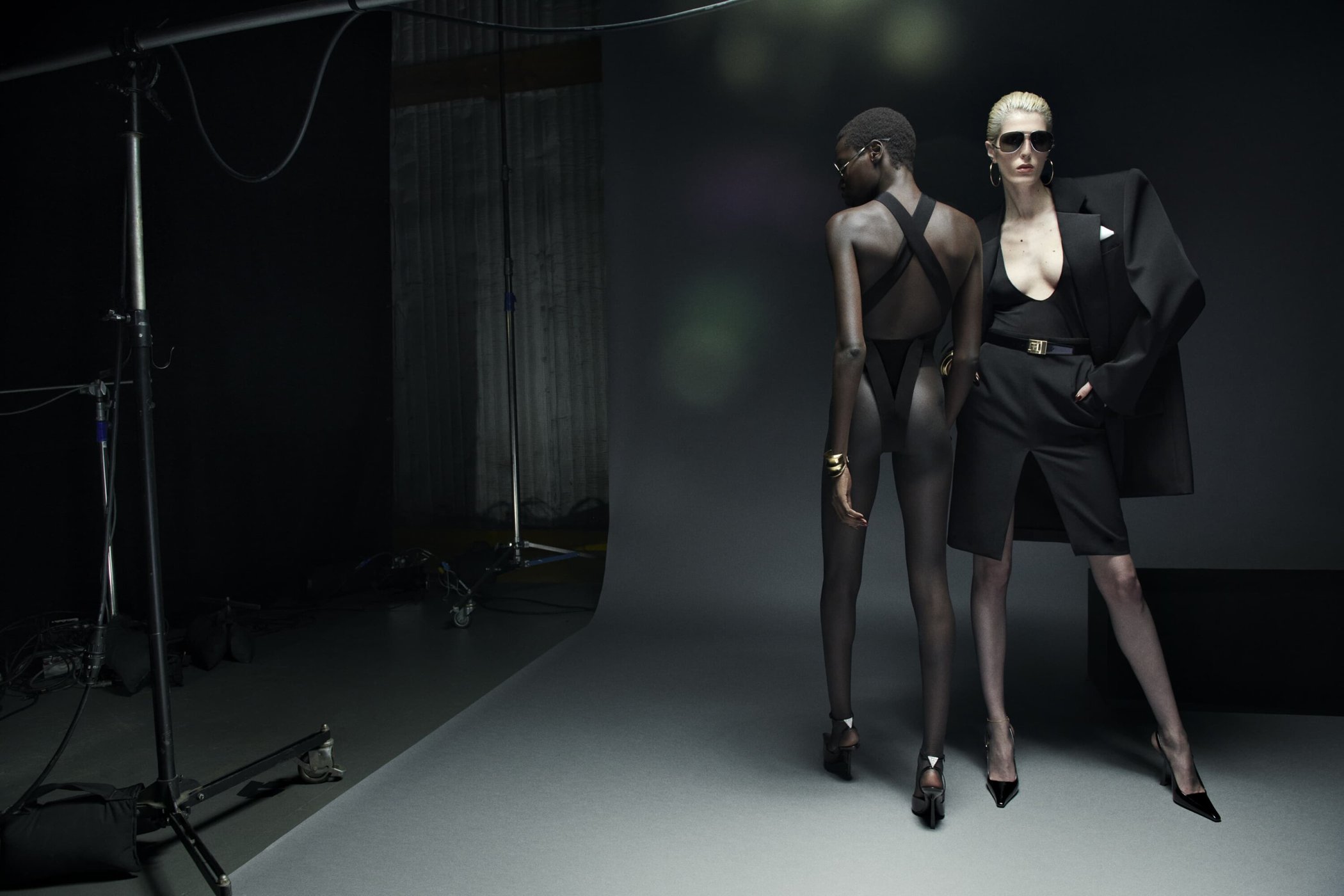 Saint Laurent Creative Director | Anthony Vaccarello
Photographer & Director | Glen Luchford
Models | Awar Odhiang and Margaux Lion
Stylist | Paul Sinclaire
Hair | Duffy
Makeup | Karin Westerlund
Set Designer | Gideon Ponte
Production | GE Projects
---