---
There is a deep-rooted connection between the worlds of denim, alternative rock, and luxury fashion that is ripe for the taking. Yes, some have given it a go, but none with the heritage and sincere authenticity of Saint Laurent.
Thankfully Creative Director Anthony Vaccarello knows how to seize the moment in his latest YSL23 Denim spring 2019 ad campaign infusing a moshpit like atmosphere with stark black-and-white photography by one of The Impression's 50 Ones to Watch, Gray Sorrenti. Sorreti doubles down as both photographer and director for the campaign which features the likes of Kaia Gerber, Simona Kust, Martina Boaretto, Mads Mullin, Rebecca Leigh Longendyke, Dakota Lindvall, Najib, Rai Langlois, and Dylan Christensen.
Sorrenti has a strong eye beyond her years and a way with large groups. While many may quip her opportunities came because of her name, we like to remind everyone, that names may open doors, but the fashion creative sector expects results, and she delivers all on her own.
The campaign reminds us of how much we miss great denim visuals from brands and how few players like Vaccarello are driving these days. Perhaps is it like the saying; 'Rock is Dead, Long Live Rock.'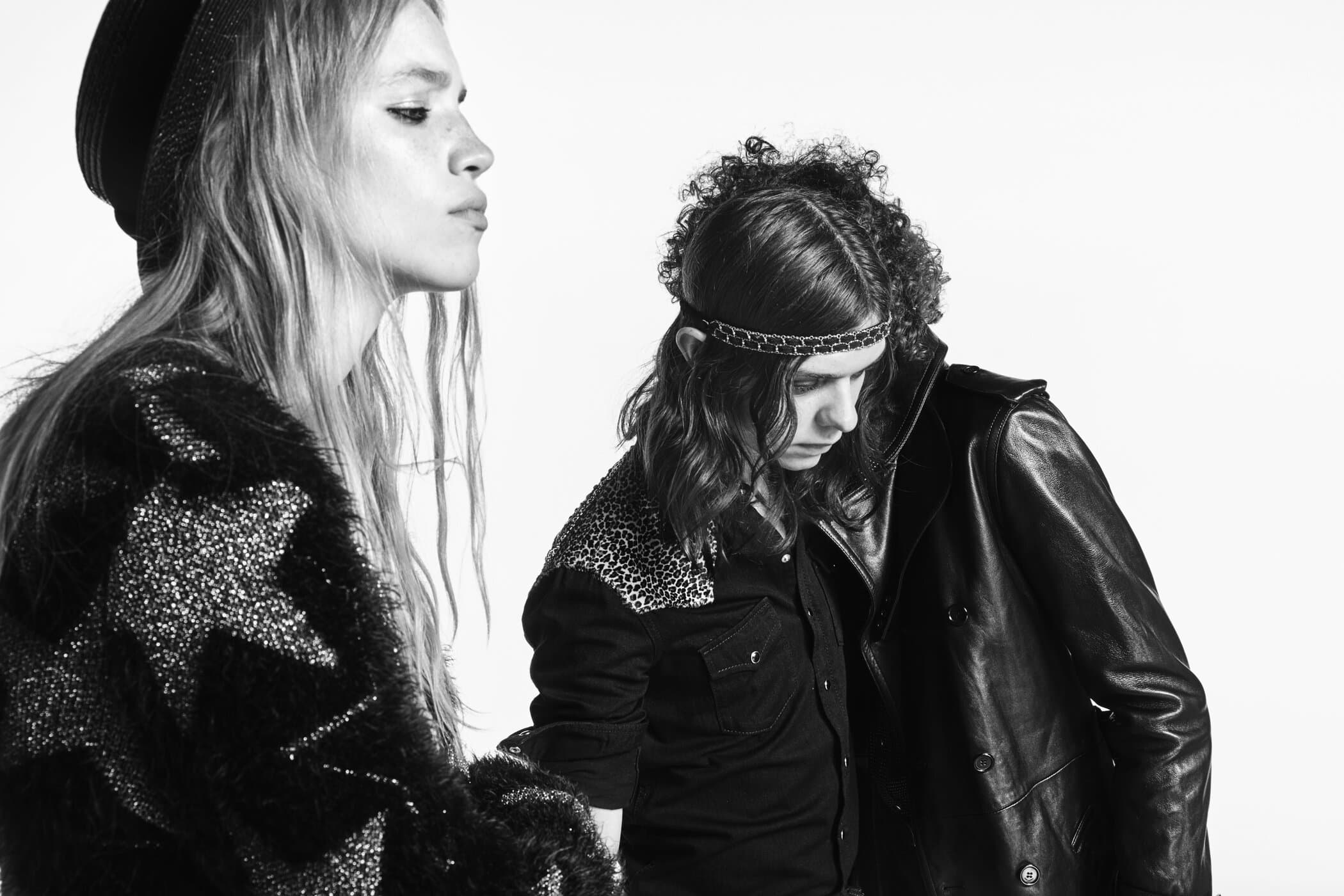 Saint Laurent Creative Director | Anthony Vaccarello
Art Direction | Anthony Vaccarello
Photographer/Director | Gray Sorrenti
Models | Kaia Gerber, Simona Kust, Martina Boaretto, Mads Mullin, Rebecca Leigh Longendyke, Dakota Lindvall, Najib, Rai Langlois, & Dylan Christensen
Music | Maggots Brain by Funkadelic

---