---
The house recruited artists to create their Chinese New Year and Valentine's Day campaigns, with more to come
Salvatore Ferragamo has announced a new collaborative initiative for 2021. The house will work with an exciting group of young, international artists on a series of collaborative campaigns throughout the year. So far, two of these projects have been unveiled: Chinese New Year and Valentine's Day.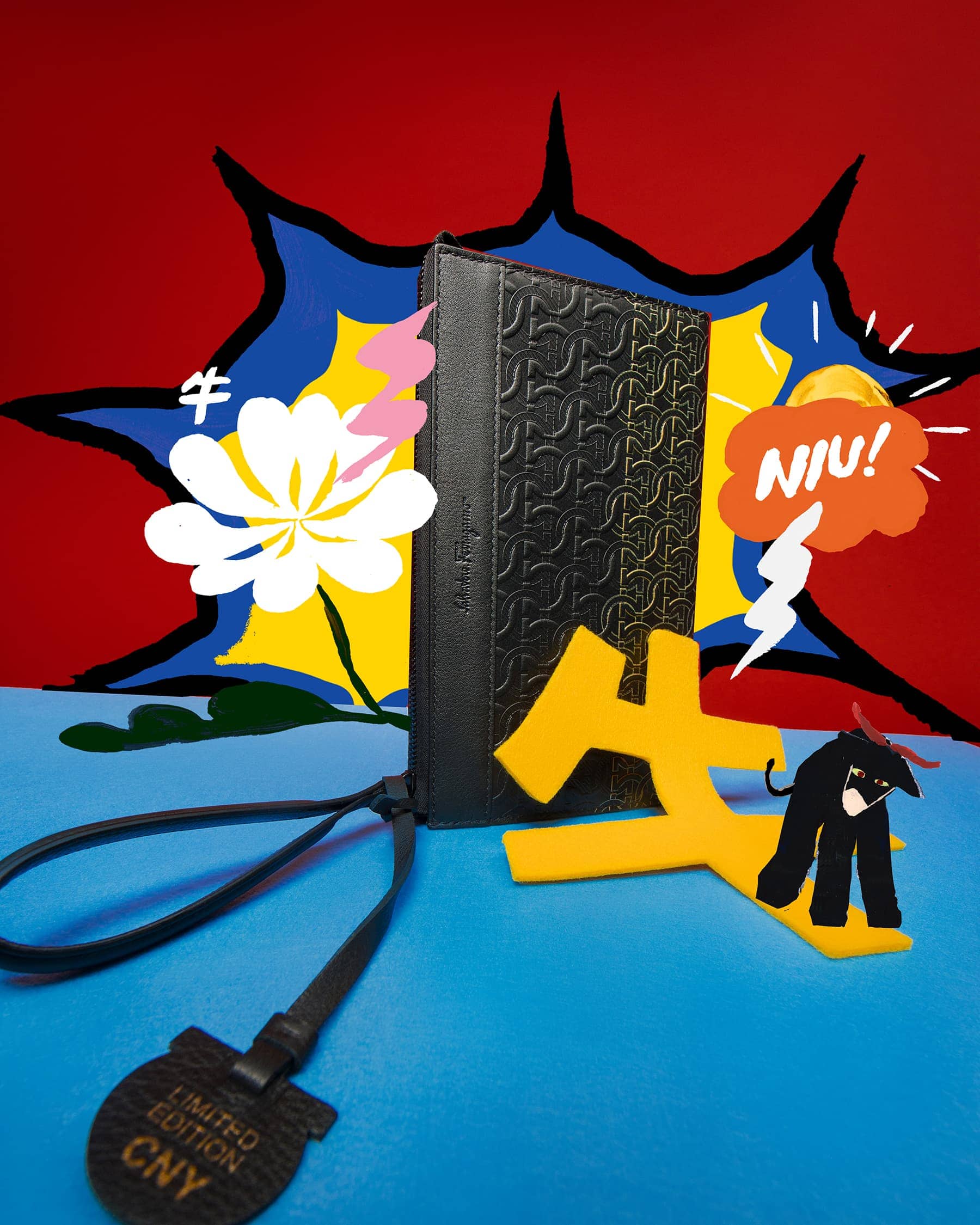 Titled "What makes you Niu?" in celebration of the Year of the Ox, the Chinese New Year campaign was created by London-based artist and illustrator Charlotte Mei. Niu is how the word ox is pronounced in Chinese, but it is also a Chinglish neologism for a person who is capable, tenacious, and bold. Mei captures this spirit with a fun and bold aesthetic that channels the energy of comic books and 60's pop art.
The Valentine's Day campaign, titled "Patchwork of Love," includes the work of five different artists. Charlotte Mei returns and is featured alongside collage artist Johanna Goodman, mixed-media artist Ruth van Beek, sculptor Davide Ronco, and digital collage artist Mert Keskin. It's exciting to see the way these unique artists deconstruct and reapply the aesthetic codes both of Ferragamo and of Valentine's Day, providing us with idiosyncratic perspectives on love, the object, and love as an object.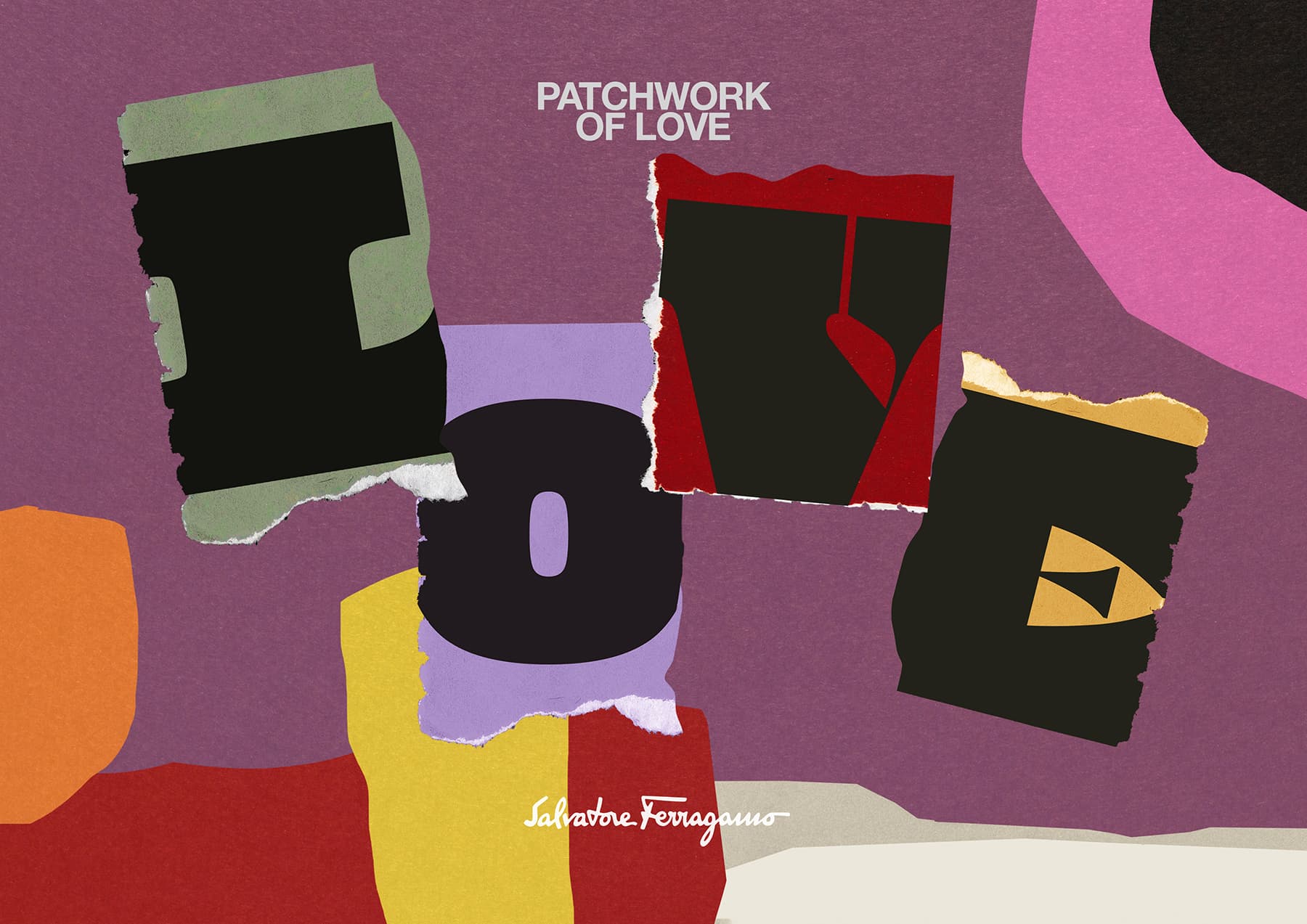 In undertaking this creative and collaborative strategy, Salvatore Ferragamo follows in the footsteps of houses like Hermès and Gucci, who have succeeded with similar projects which handed creative control over to young artists, with exciting and unexpected results. While it can become a difficult balancing act – in that there are so many moving parts that may not fit into a single identity or narrative – we think that Salvatore Ferragamo is off to a strong start.
Johanna Goodman
Ruth van Beek
Charlotte Mei
Davide Ronco
Mert Keskin
Patchwork of Love
Chinese New Year
---