Review of Salvatore Ferragamo 'Nomadic Stories' Summer 2022 Ad Campaign by Creative Director April Studio and Photographer Toby Coulson with models Wendy Huang, Imam Mbaye, and Nikita Nightingale
Salvatore Ferragamo takes steps toward summer relaxation with a new campaign with creative direction and production from April Studio and photography by Toby Coulson. The campaign highlights the house's new Nomadic Stories footwear capsule, a collection of shoes and sandals crafted with summer travel and ease in mind.
Captured at a gorgeous and modern Italian villa the backyard and pool of which overlook an expanse of sea, the campaign elegantly conveys the collection's ethos of exploration and tranquility. Though footwear is the focus, the models only have their shoes on about half the time, and the campaign conjures up a relaxing azure color palette as they dip their toes in the pool or walk along the shore.
Exuding the crisp simplicity of sliding languorously into the pool on a hot summer day while also pointing to the impossibility and excitement of traveling to reach that moment, the campaign is a sophisticated celebration of both journey and destination.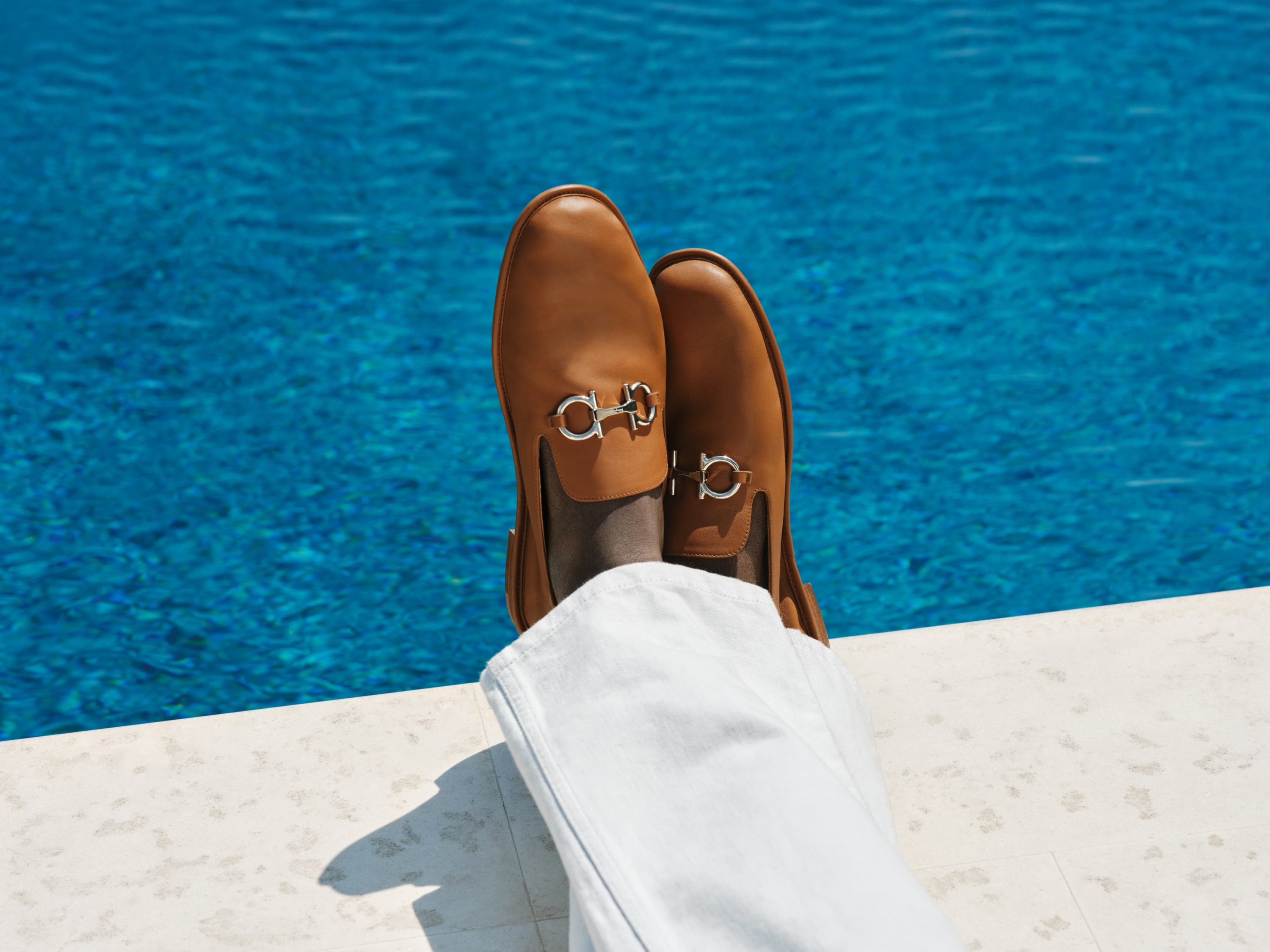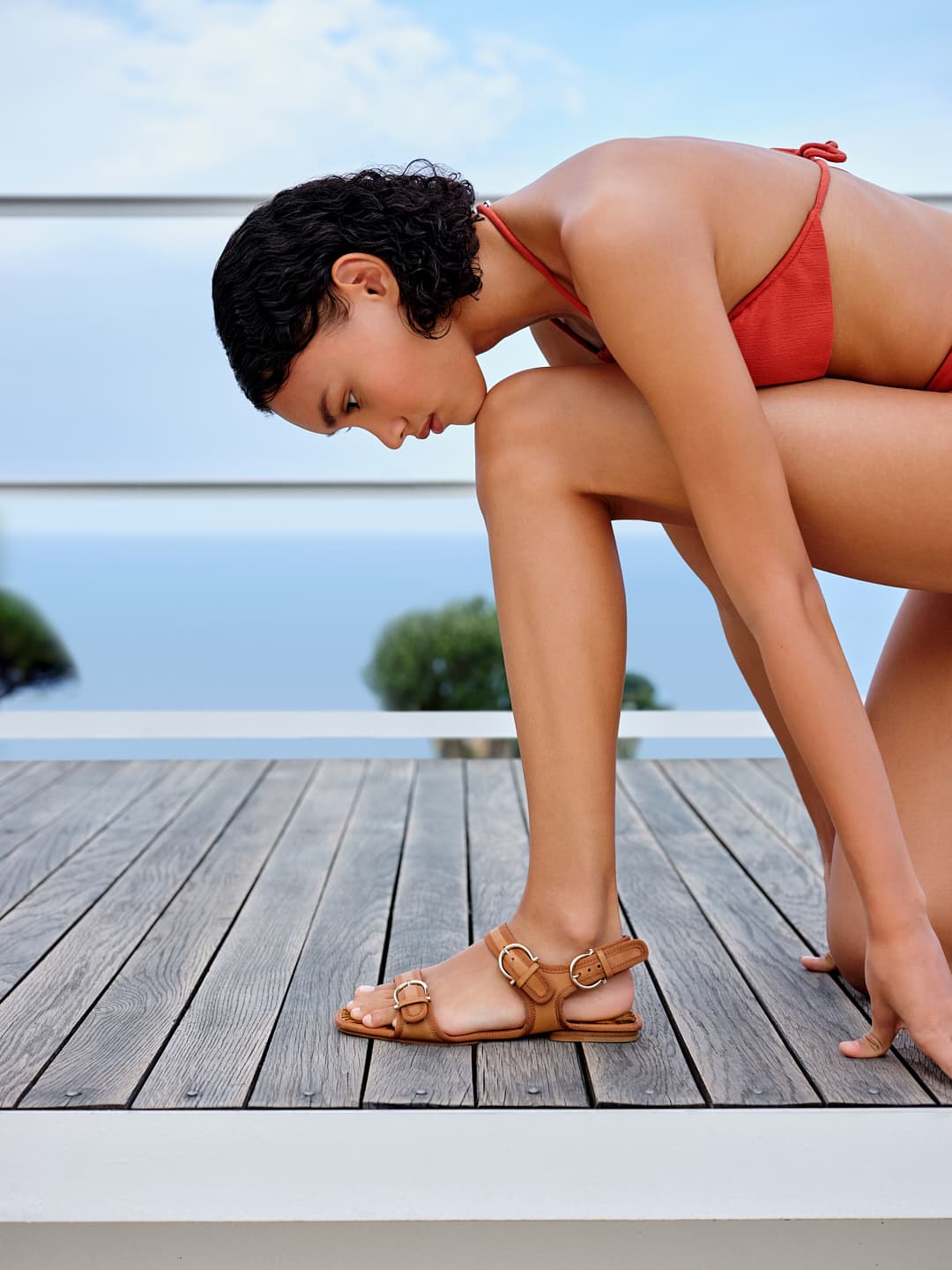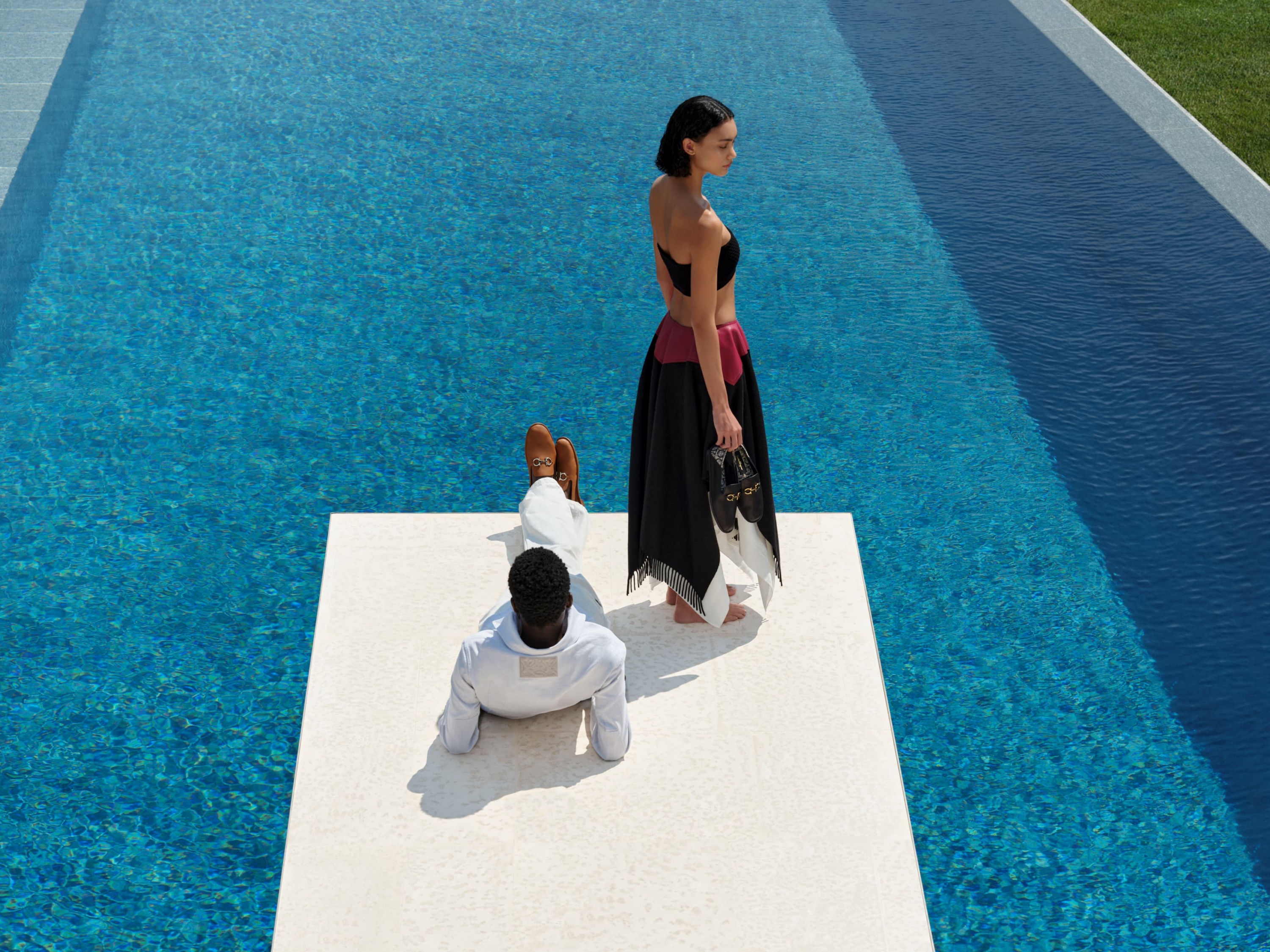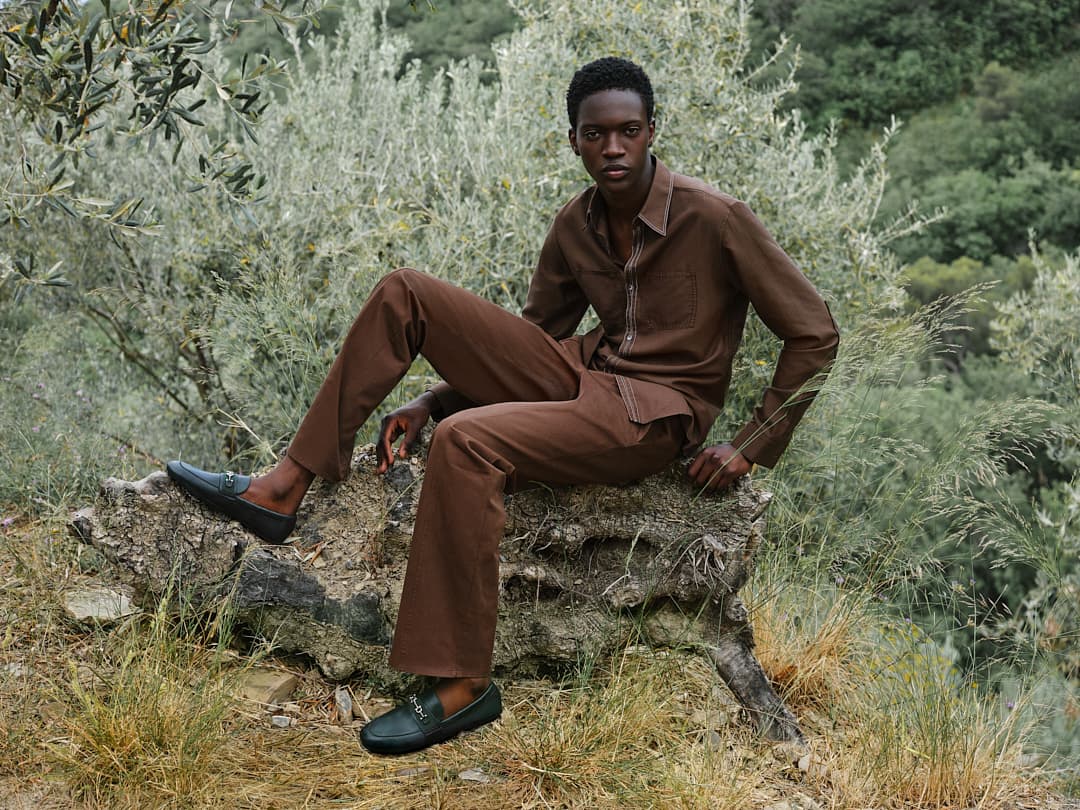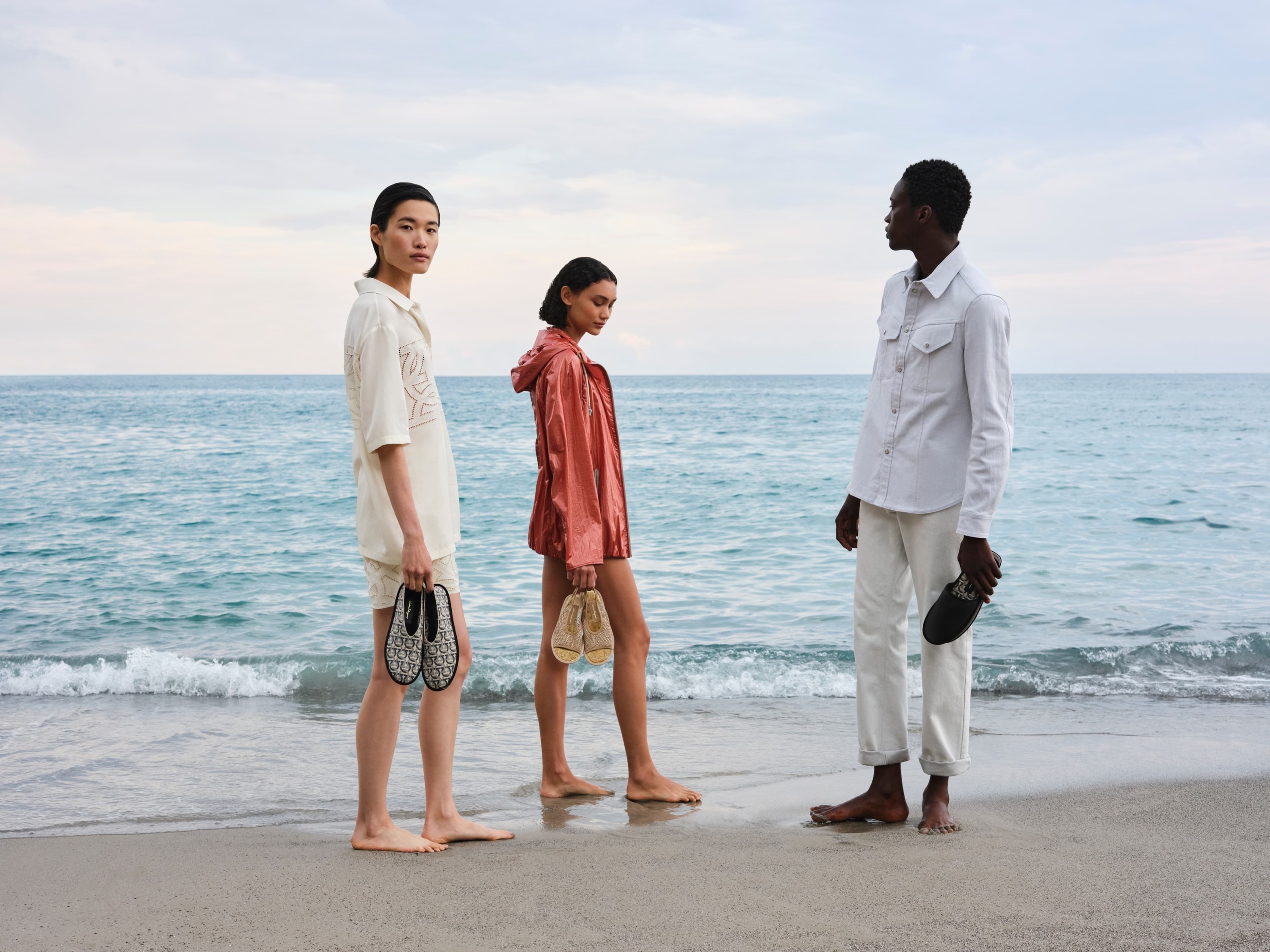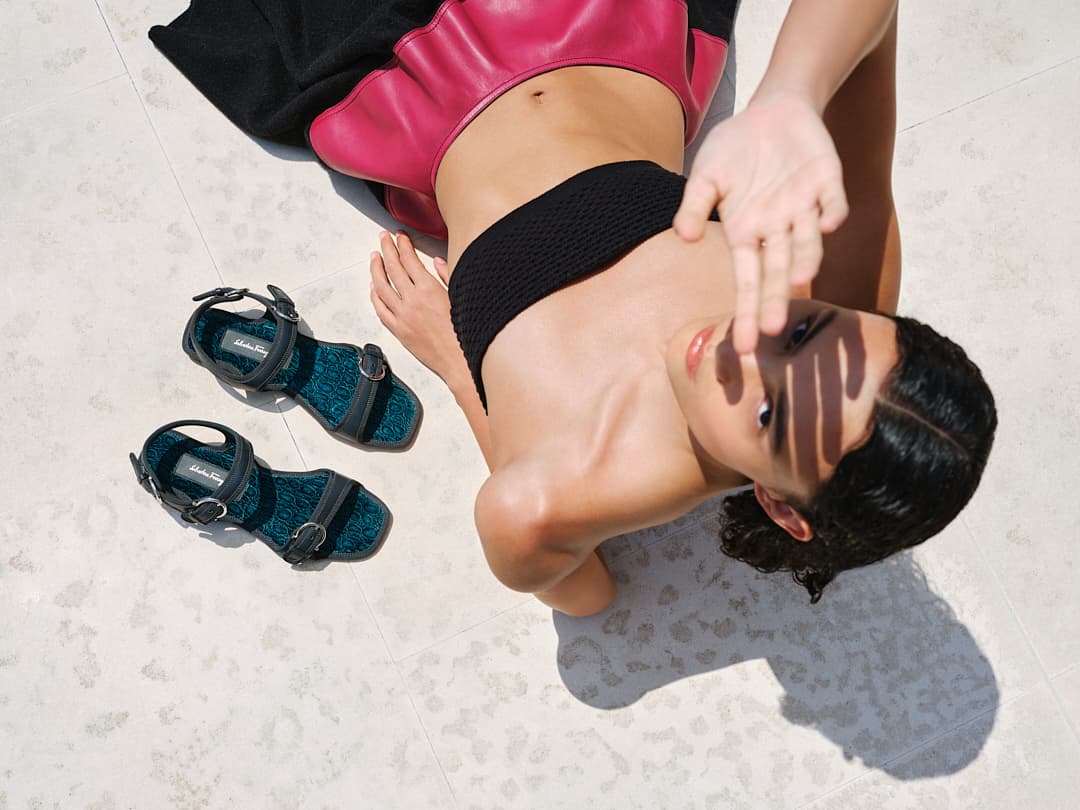 Creative Direction & Production | April Studio
Photographer | Toby Coulson
Director of Photography | Timon De Graaf Boelè
Models | Wendy Huang, Imam Mbaye, and Nikita Nightingale
Stylist | Veronika Dronova
Hair | Nicholas James
Makeup | Seiko Nishigori

---