Review of Salvatore Ferragamo '63 Greene Street, Soho' 2022 Ad Campaign by Creative Director Maximilian Davis with Photographer Luke Abby
by Aidel Townsley
Fashion editors Cece Liu collaborates with photographer Luke Abby and set designer Daniel Horowitz to release the campaign for Ferragamo's retail experience: 63 Green Street, Soho. Futuristic and technological, Italian Salvatore Ferragamo celebrates downtown New York with an NFT booth in which shoppers can create digital artwork, and a campaign featuring metallics and neon blues.
Models Celeste Romero and Noma Han represent electronic progress and passage into a new era. Celeste's mannequin poses represent the perfection of technological portrayals. Norma's grasping out of the joining of mirrors, a hallway of reflections, as well as his swinging of a metallic purse, depicts the crushing escape from idealistic and conforming images. They step up onto silver structures, frames and stair-like chairs, progressing upwards on the mirrored surfaces and frameworks of modernity.
The campaign asks the questions, how does one stand out in a world where the internet constantly barrages us with epitomized beauty and innovation? Ferragamo maintains its Italian staple silhouettes but ads new textures and colors, and the ability to customize their Hologram Sneaker, all for this purpose: to both embrace and question our technological reality.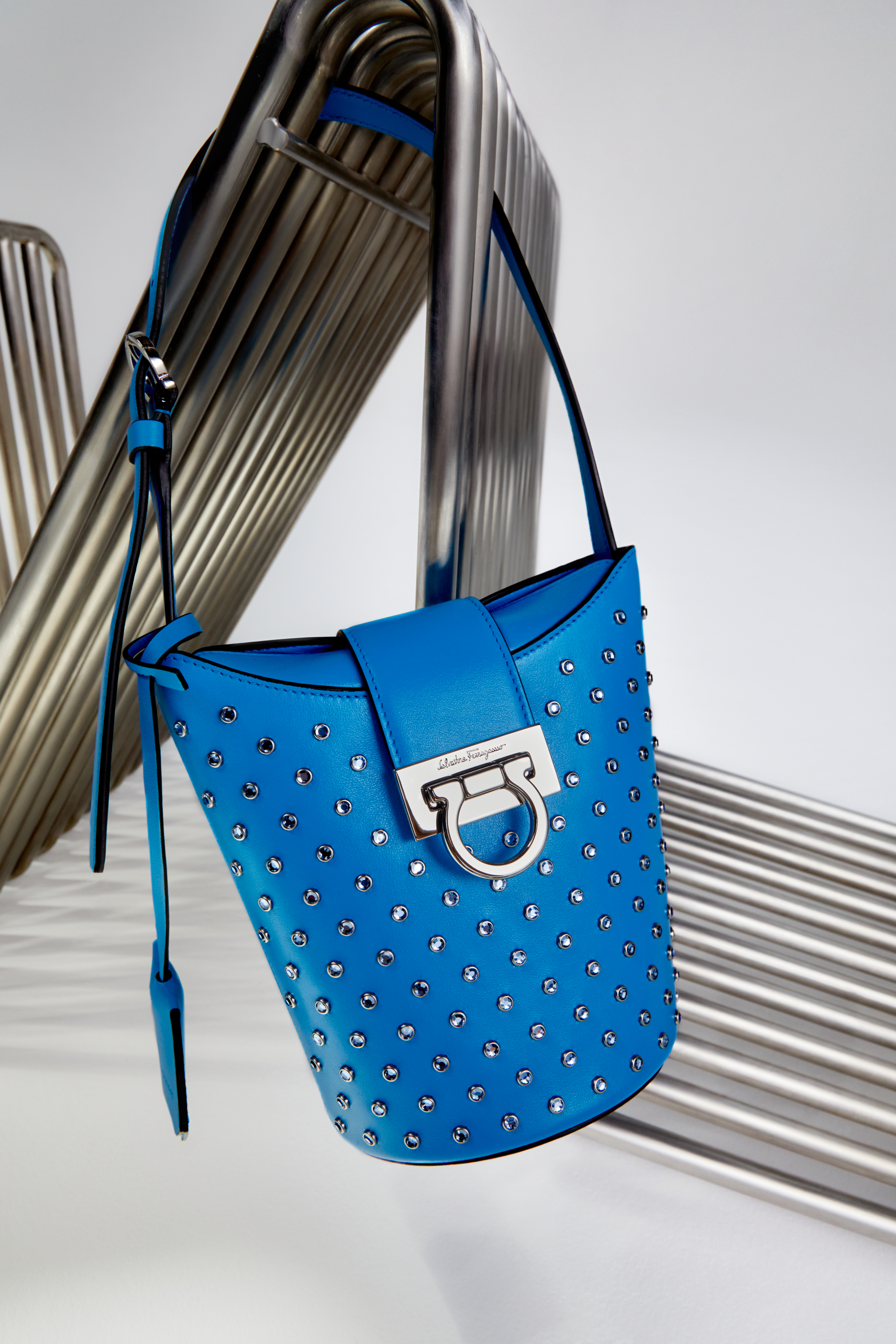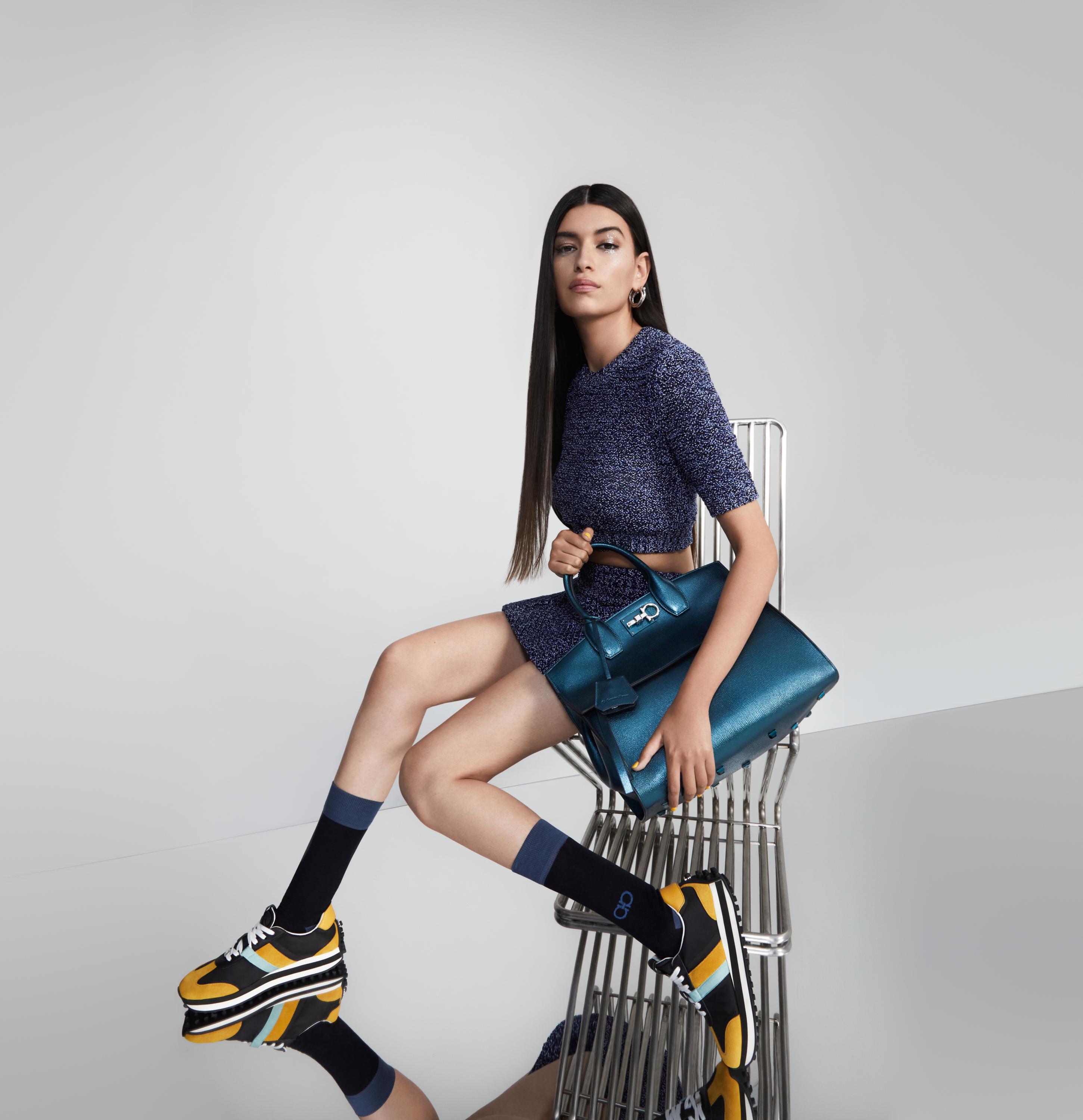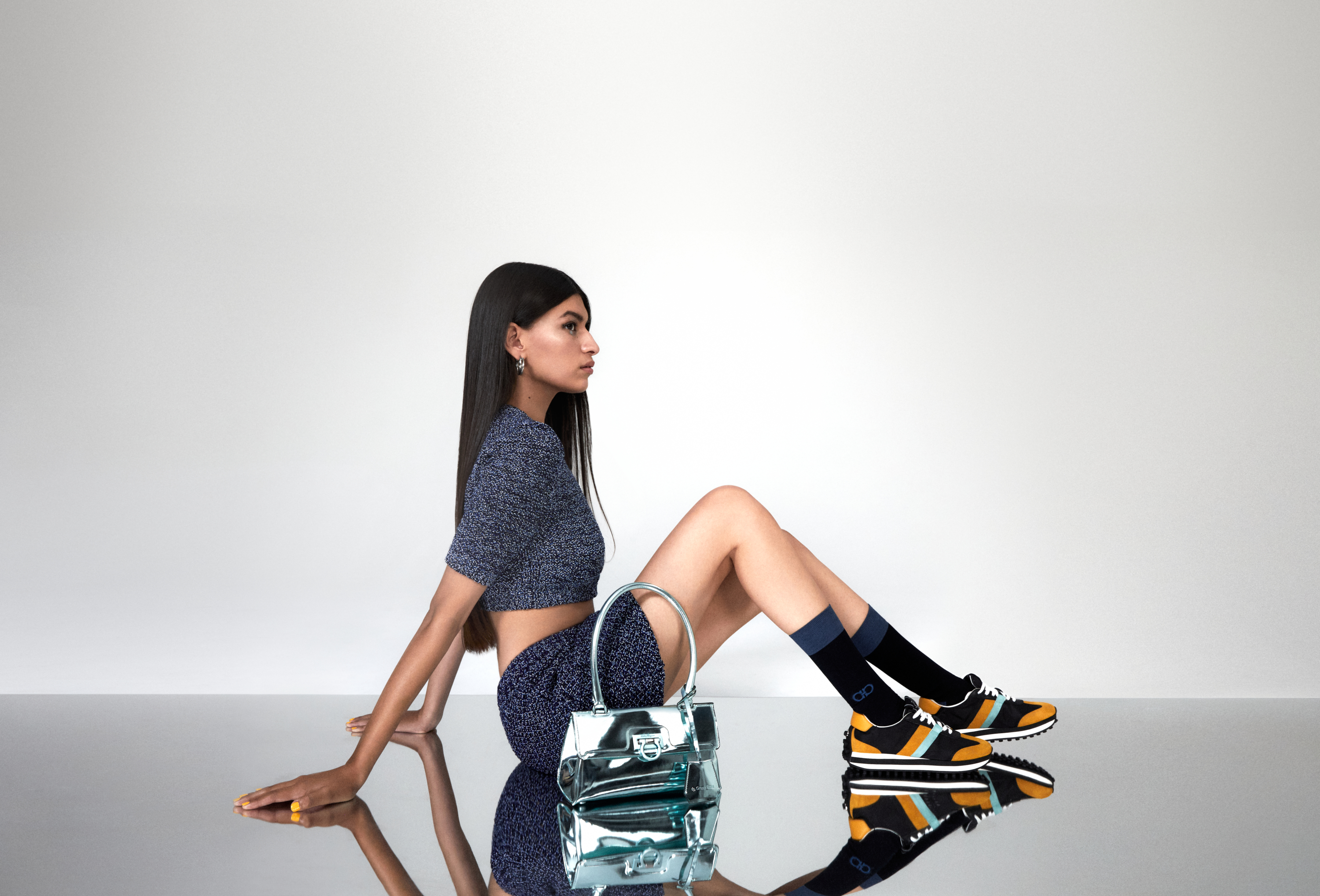 Salvatore Ferragamo Creative Director | Maximilian Davis
Photographer | Luke Abby
Models | Celeste Romero & Noma Han
Stylist | Cece Liu
Hair | Jonathan De Francesco
Makeup | Jen Myles
Set Designer | Daniel Horowitz

---