An Everyday Sensation
Review of Schiaparelli Spring 2024 Fashion Show
By Mario Abad
THE COLLECTION
THE VIBE
THE THEME
Daniel Roseberry leaned into the classic Schiaparelli tropes that have become synonymous with the brand, including measurement tape, the skeleton dress, lip motifs and, for the first time, the famous Schiaparelli lobster in a reference to Elsa's collaboration with artist Salvador Dali. Rose berry initially resisted using the lobster when he joined the house (perhaps to avoid relying too much on Schiaparelli stereotypes) but he gave it a modern twist here in a brilliant skirt with lobster molding detail. (There were also nautical touches like fish prints and fish skeletons fantastically embroidered) And for the first time he included a sneaker with the classic Schiaparelli gold toes.
THE BUZZWORDS
Surrealism. Nautical. Referential.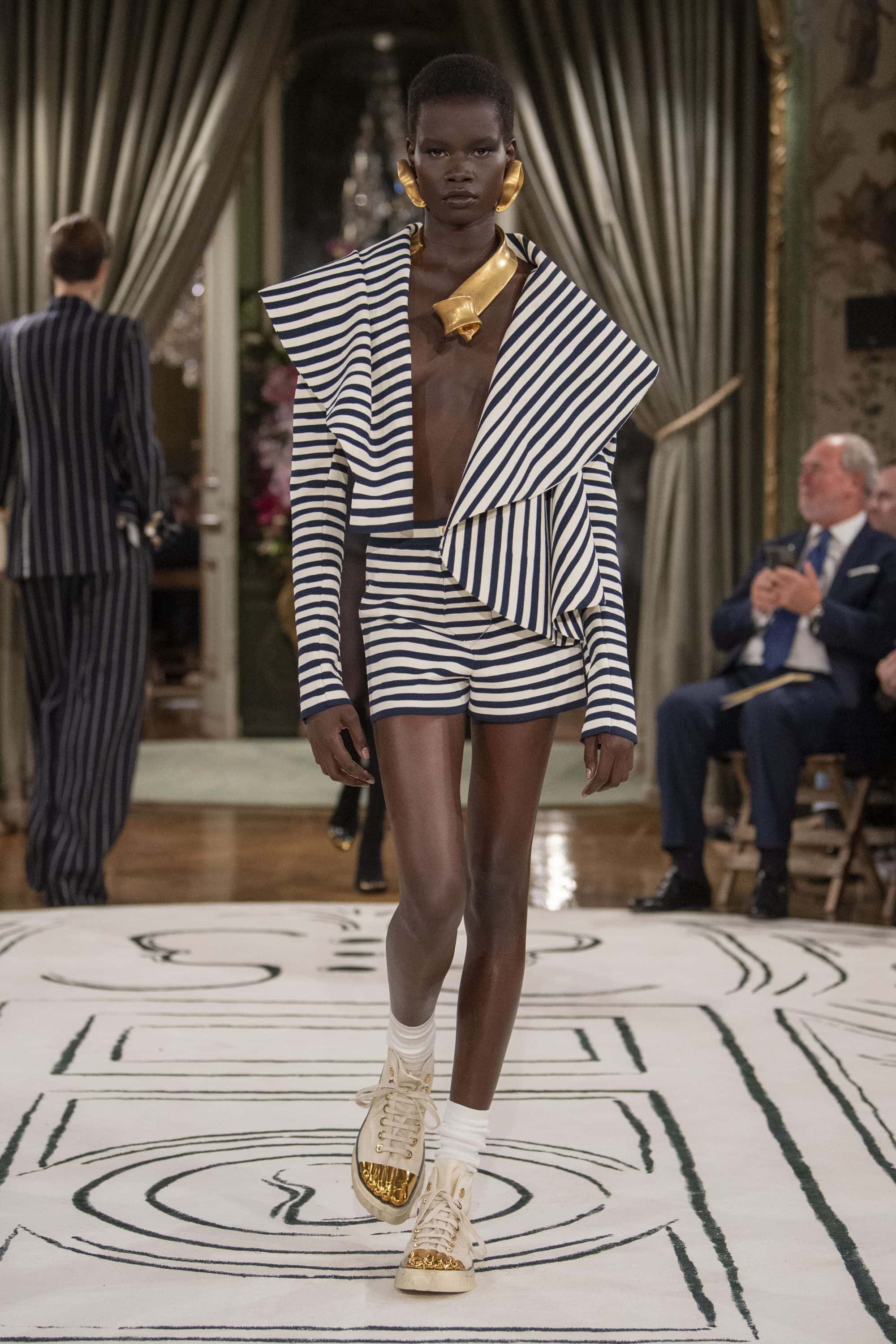 THE SHOWSTOPPER
Look #13
Schiaparelli teased the lobster motif prior to the show on Instagram with a gold sculptural accessory. But the real winner was the ivory skirt ruched and gathered to reveal a tonal lobster suggestively placed in the crotch area, a nod to Dali's 1937 Schiaparelli Lobster Dinner Dress.
THE DIRECTION
Revived iconic brand motifs from the archives and gave them a 2023 spin.
As it's a ready-to-wear collection, it would've been nice to see him play more with denim.
THE WRAP UP
Roseberry's Schiaparelli has primarily made a name for itself with its couture outings while his ready-to-wear approach (it's only a few seasons in on the runway) is relatively newer. The surrealism and heightened sense of fantasy from his couture is still evident in the ready-to-wear and it's been nice seeing him translate that to everyday items.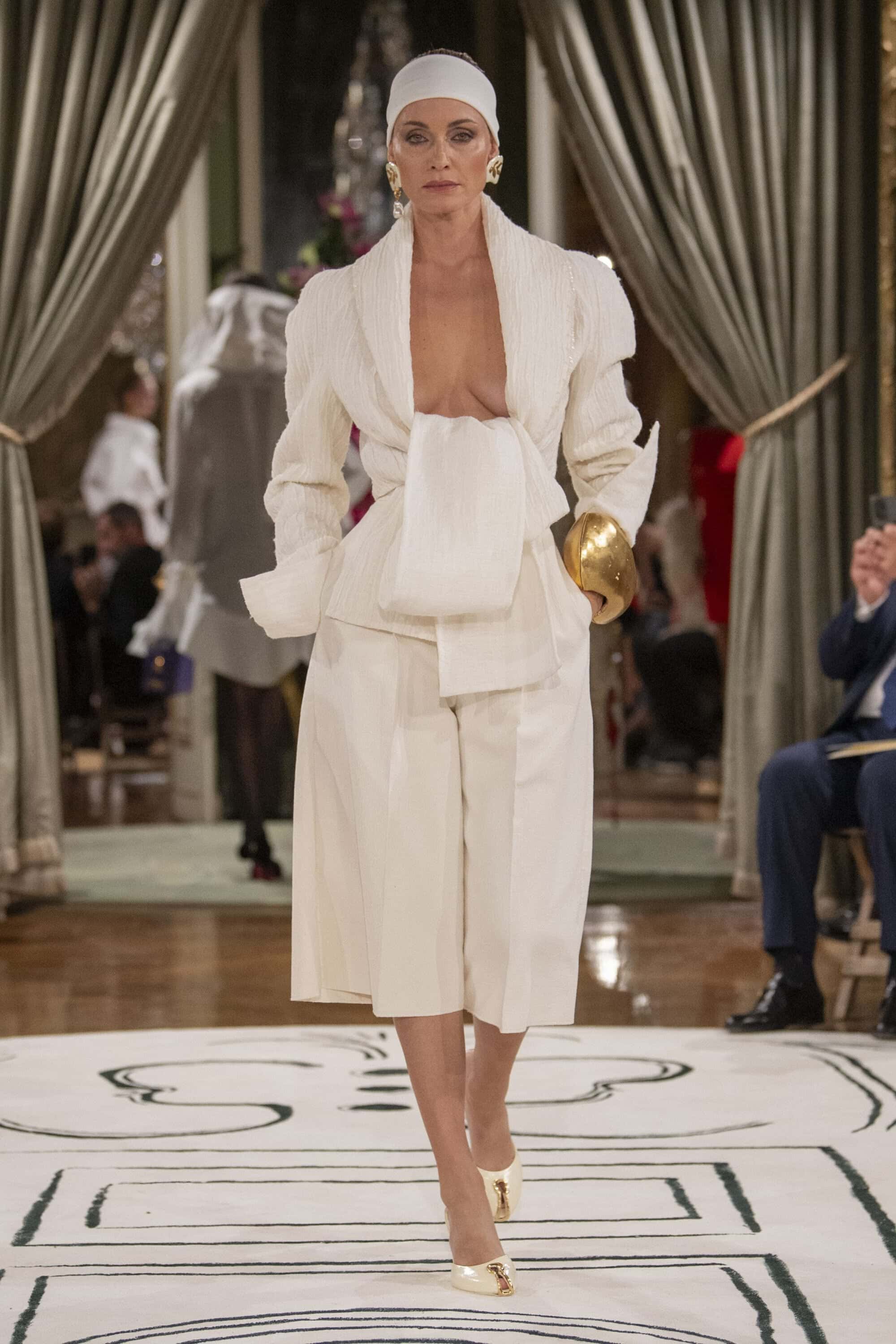 ---