Review of Self-Portrait Spring 2023 Ad Campaign by Creative Director Han Chong and Photographer Tyrone Lebon with model Gigi Hadid
Self-Portrait reunites with Gigi Hadid for a vibrant Spring 2023 campaign captured by photographer Tyrone Lebon.
Lebon's imagery takes its cure from the collection's electrifying color palette of sherbet pink, sunset orange, lemon-lime, and champagne, all illuminated with metallic or crystalline details that catch the sun and augment the feeling of summertime shine.
This infusion of vibrant color plays out against the urban energy of New York City, where the concrete and glass of apartment buildings provide a familiar rectilinearity that playfully clashes with the feminine silhouettes and vivid colors of the collection. Appearing in her second campaign for the brand, Gigi exudes an atmosphere of effortless cool and unrestrained elegance as she leans against old-school BMWs.
The pair of videos that accompany the still photographs deploy a sort of naturalism and directness that juxtaposes the shined-up glamor of the looks, creating a sort of elevated realism that echoes the still heat of the dog days of summer.
Punchy, vibrant, and effortlessly cool, the campaign nicely takes Self-Portrait's typical feeling of thoughtful introspection boldly out into the world, and has us amped up to dive into summer style.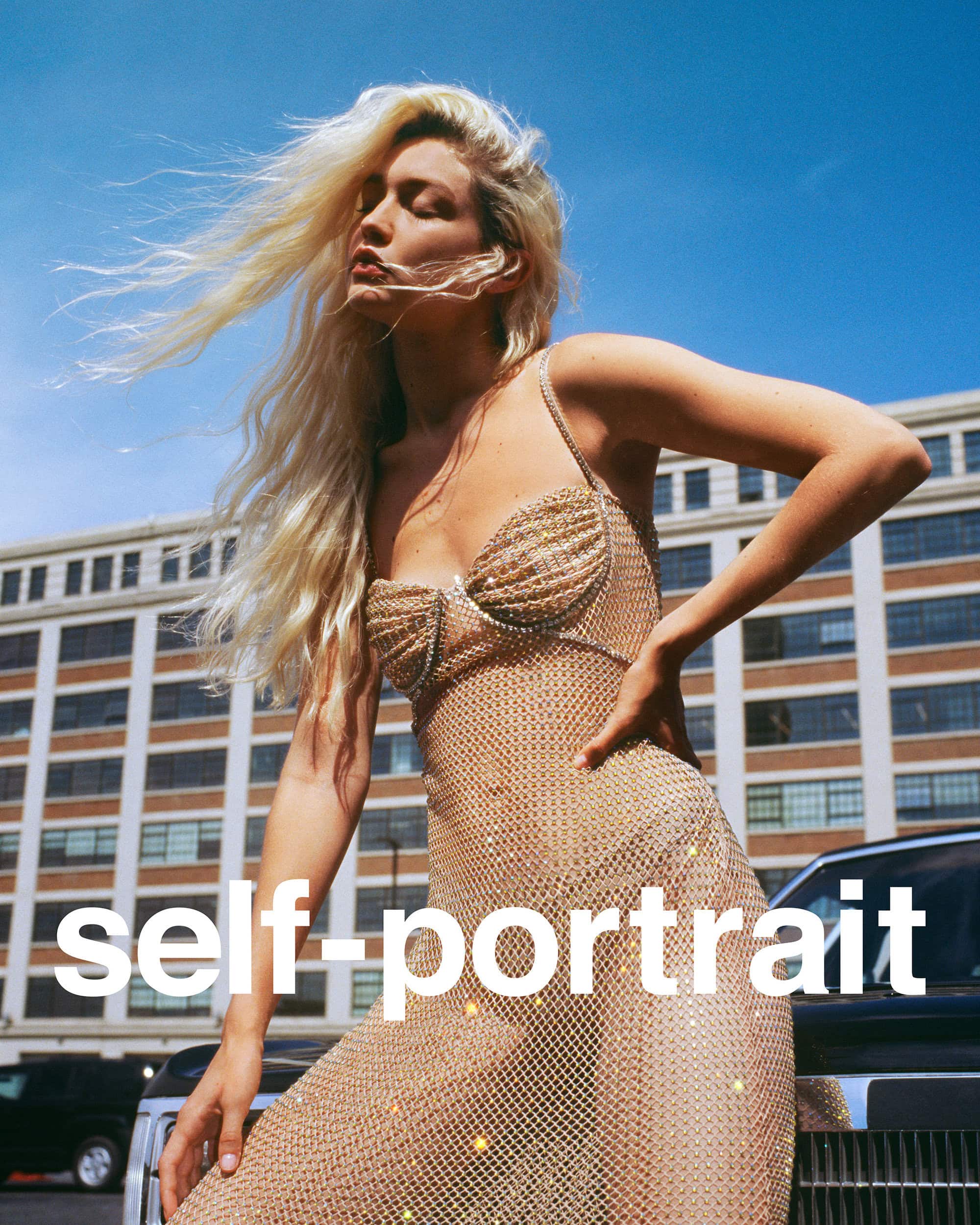 Self-Portrait Creative Director | Han Chong
Photographer | Tyrone Lebon
Models | Gigi Hadid
Stylist | Alex Harrington
Makeup | Nadia Tayeh
Hair | Akki Shirakawa
---