---
Review of Sergio Hudson Spring 2022 Fashion Show
Skipping The Superbowl for Sergio Hudson
By Constance C.R. White
There were so many points to be made, so little time, yet Sergio Hudson made multiple ones.
If you skipped the Superbowl to see Sergio Hudson, you made the right choice.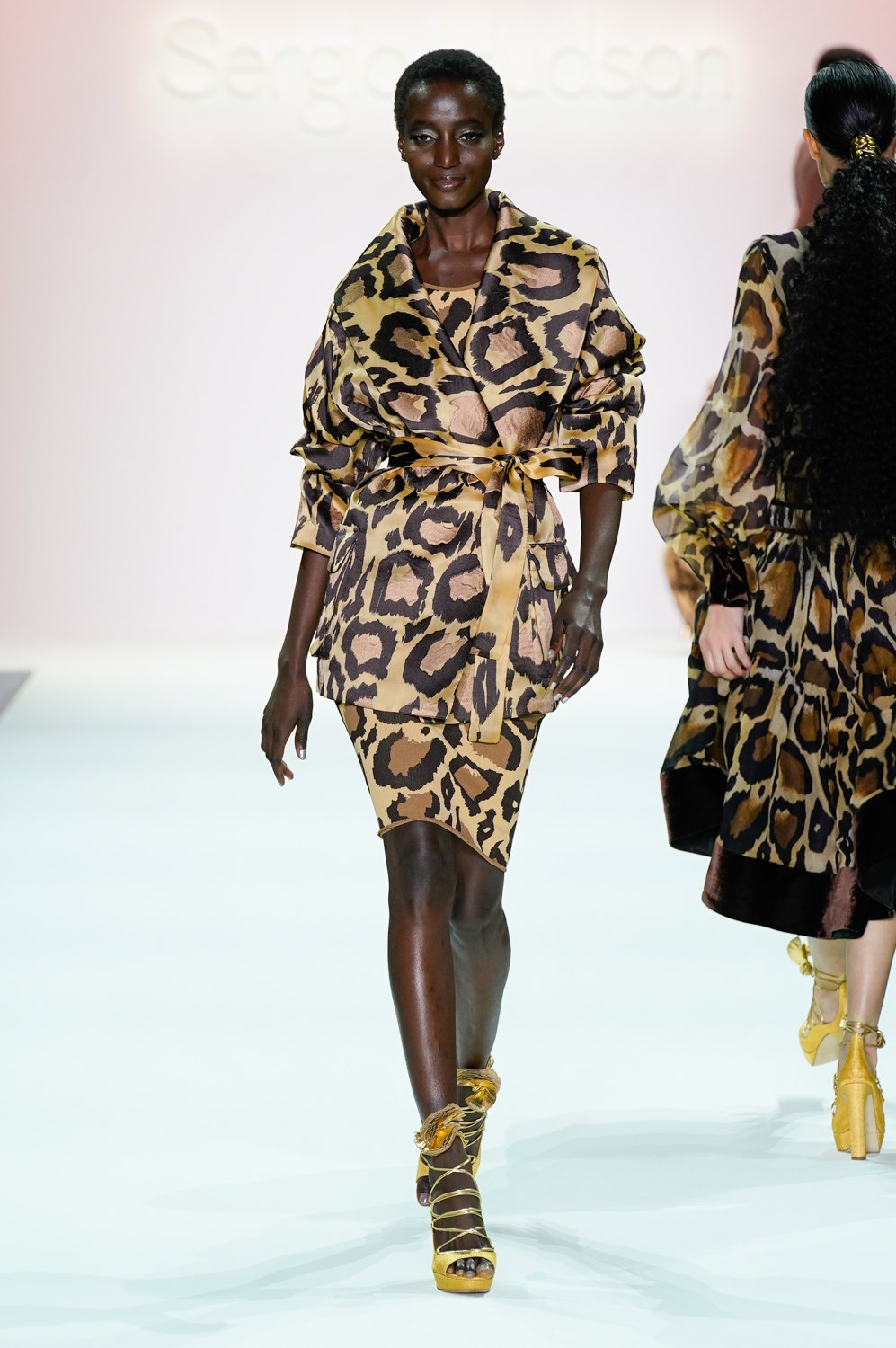 You got to see a star being born. But it didn't happen overnight.
Every few years, a handful of talented designers rise up.
But they don't always have legs. The staying power's just not there.
Hudson has an obvious love for what succeeded before and this affection works in his favor.
For Hudson, old school glamour is new again – look no further than musician Coi Leray who sat in his front row and is a loyal fan.
Across the runway from each other were old-school political powerbroker, former White House social secretary, the glam Desiree Rogers, and new school political powerbroker and former CNN commentator Angela Rye who just signed a deal with ESPN. All three women looked in their element, gorgeously dressed in Sergio Hudson.
The runway models told a similar story. Amidst the usual leggy stutters were appearances by Beverly Johnson, who in 1974 became the first African American to grace the cover of Vogue. Veronica Webb, another trailblazing Black model who walked in the show last season and Gisele, the former Chanel muse now with flowing grey locks.
Hudson said he did not want Webb's appearance last season to seem performative.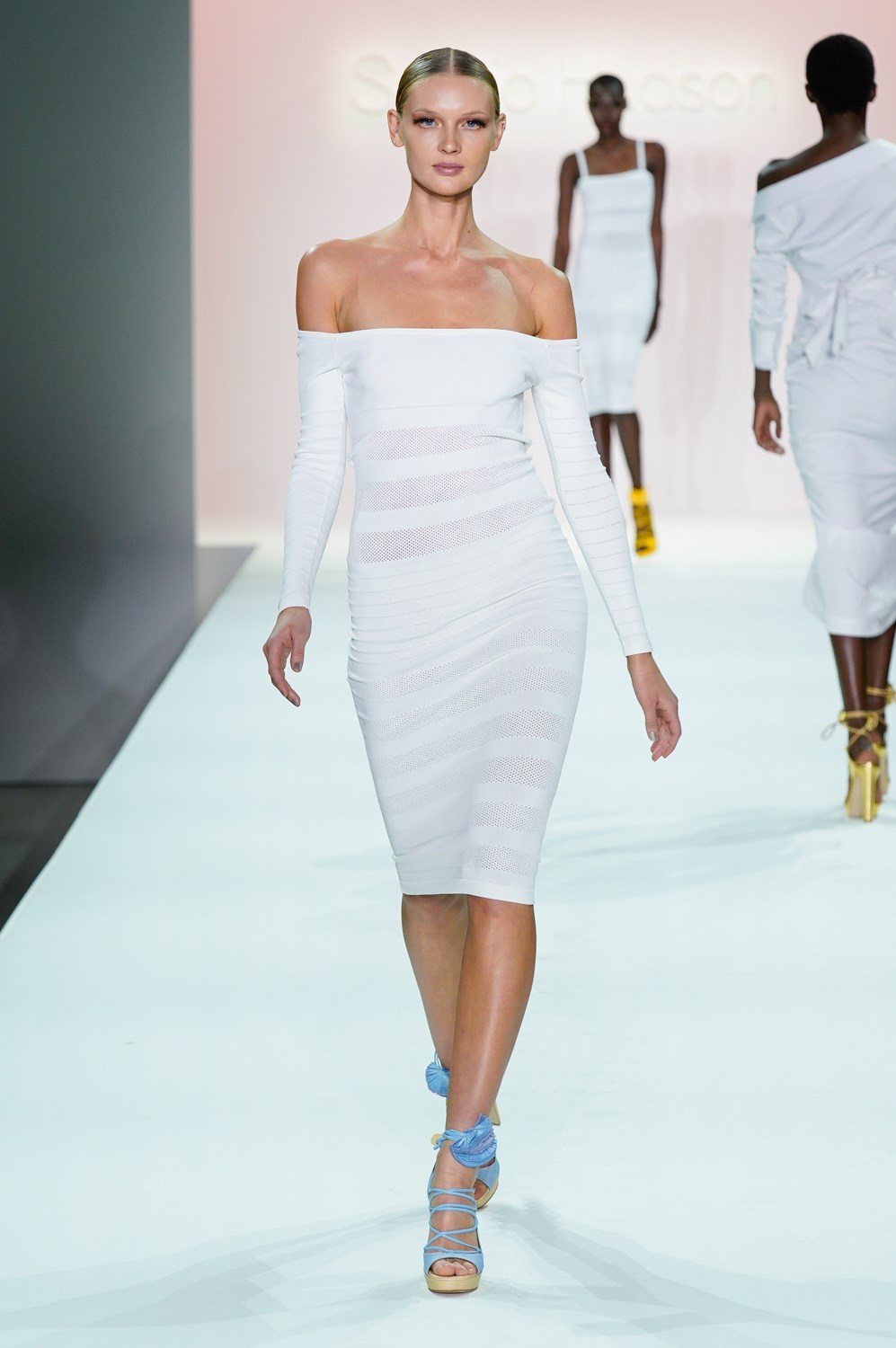 So he brought her back. He wants to show that his designs are for all ages and body types.
Hudson himself looking newly svelte, said he was inspired by African safaris and South African ndebele including of course, animal prints.
But it's clear his overall inspiration is French luxury fashion.
The peony-colored triplet of dresses that he sent down the raised runway recalled the presentations of the European powerhouses in the Nineties.
Yves Saint Laurent's Rive Gauche lives on, and we haven't seen many well executed slip dresses cut on the bias like this since John Galliano made a new art of it in the Nineties.
Hudson knows his stuff and is clear about where he's going. For instance making clothes available for purchase now. It doesn't have to be where everyone else is going and he's going to take his time getting there as others did before him who cultivated a community of women who want to look polished, luxurious and sexy.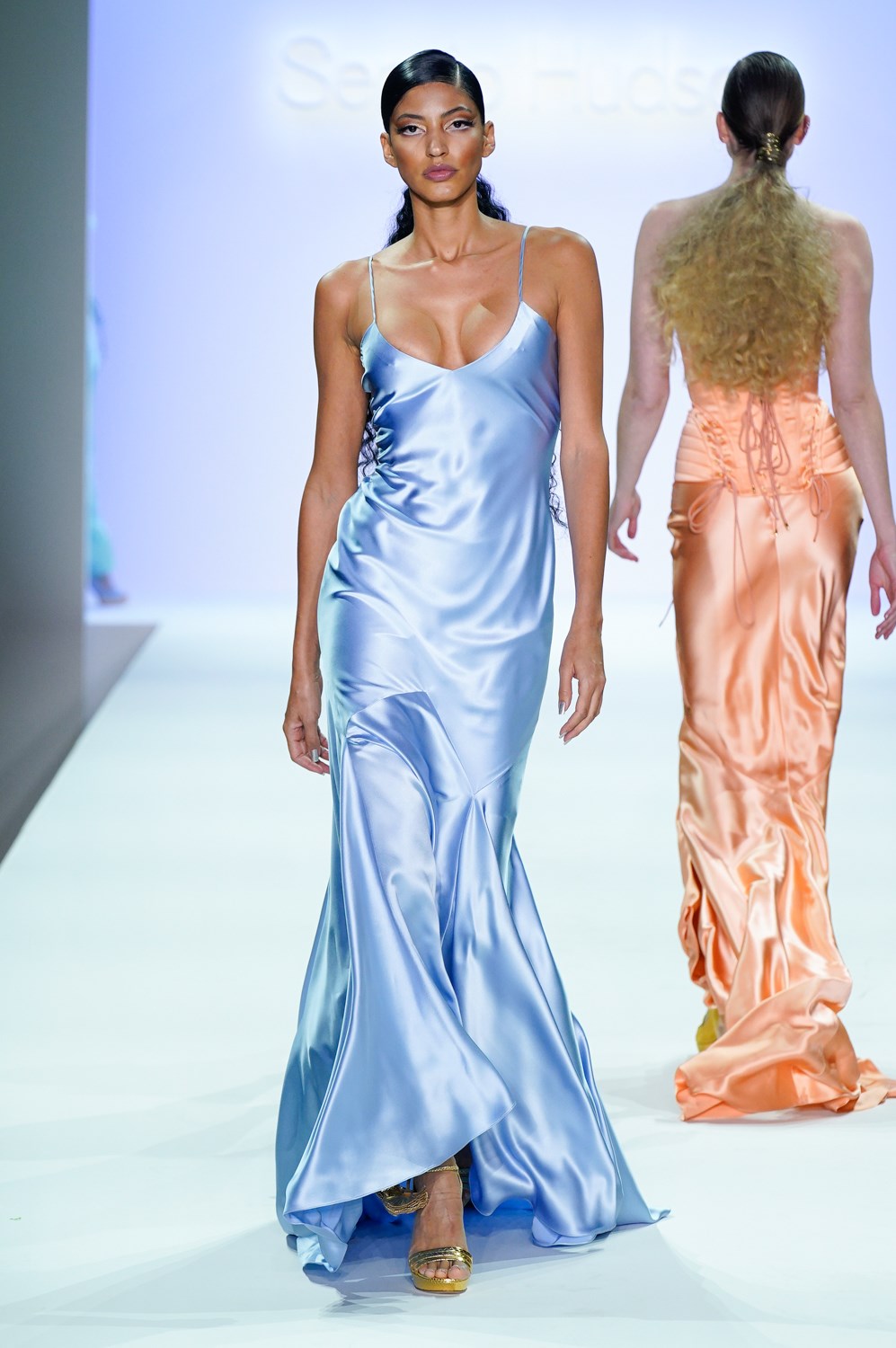 Like any designer with branding ambitions, Hudson dressed his customer from head-to-toe. He had boaters that would be at home at Sunday service or at the Kentucky Derby. And sexy toe-peepers in shades just right for spring.
The shoe designs are the result of a new collaboration, Malone Souliers for Sergio Hudson, with London-based footwear company Malone Souliers.
The front row had a swag bag of fragrances from Perfumes de Marly x Sergio Hudson.
When was the last time designers gifted guests at their.shows with fragrance? It fell out of favor for a number of reasons. Many houses just couldn't afford this type of branding anymore.
Hudson's brought it back.
The clothes were flawless whether it was a keen cut chocolate leather jacket or a beaded animal print sequin dress that closed the show.
---