Setchu, the Milan-based brand by Japanese designer Satoshi Kuwata, has been awarded the 2023 LVMH Prize. Awarded today, June 7th, in Paris at the Fondation Louis Vuitton, the grand prize includes a mentorship program from LVMH and an endowment of 400,000 euros.
A relatively lesser-known designer compared to some of the names on the list of finalists, Kuwata has shared that the name Setchu is drawn from the Japanese word "Wayo Setchu," written 和洋折衷, with "Wayo" denoting Japan and the West and "Setchu" meaning compromise – the brand thus representing the blending of Japanese and Western concepts, a meeting place between the two cultures. The judges were impressed with the designer's unique and excellently constructed synthesis of classic tailoring, traditional Japanese references, and a cutting-edge spirit, all executed with gender fluidity in mind.
Before launching his own brand, Kuwata worked his way up designing for Givenchy, Gareth Pugh, and Kanye West, as well as honing his eye for tailoring at Savile Row in London.
Also awarded was the Karl Lagerfeld Prize, which includes a 150,000 euro endowment and a one-year mentorship by LVMH teams. The prize was awarded to both Magliano by Luca Magliano and Bettter by Julie Pelipas.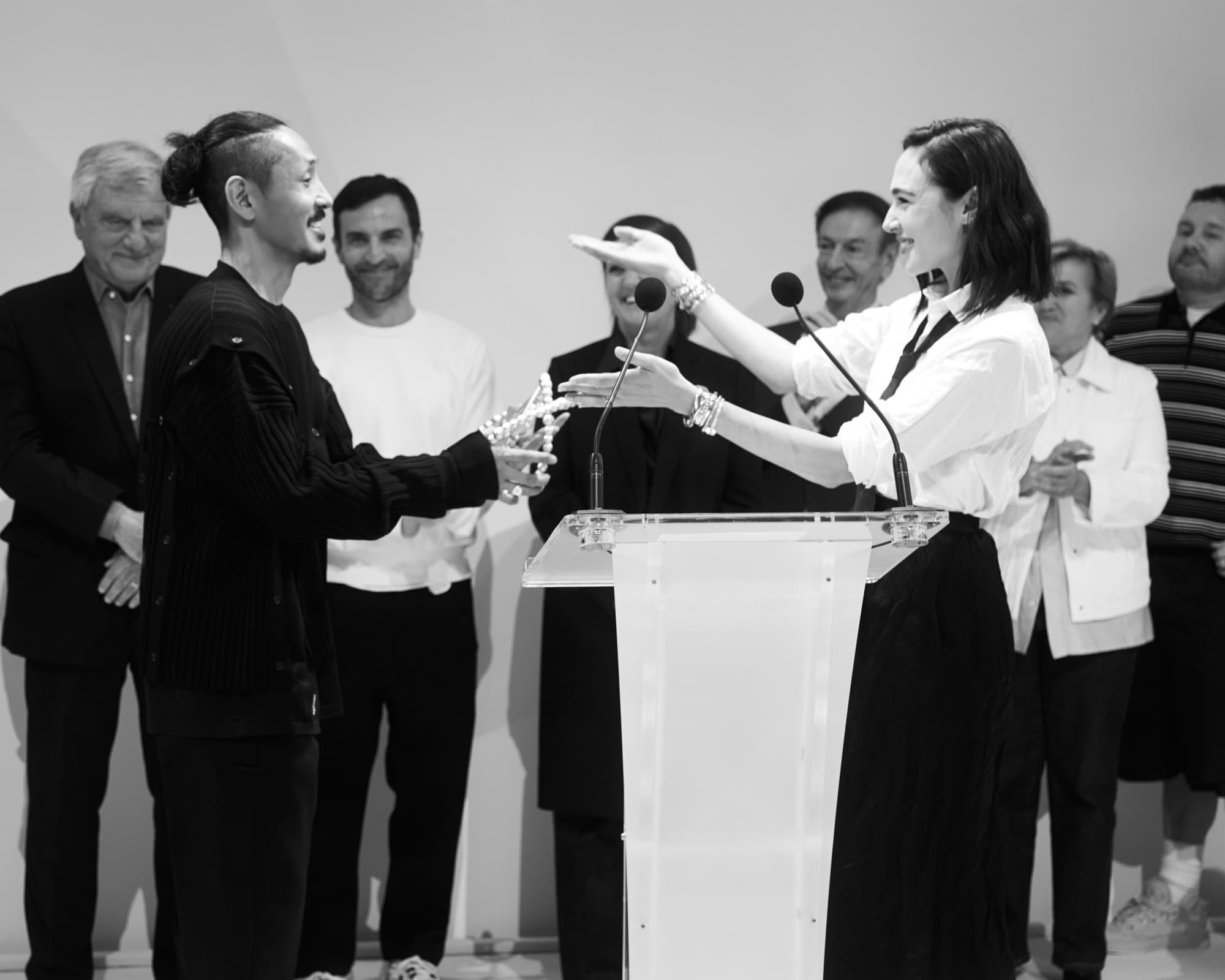 The winners were chosen by the prize's jury, an impressive panel comprising some of the biggest designers and leaders within the fashion industry: Maria Grazia Chiuri, Marc Jacobs, Jonathan Anderson, Nicolas Ghesquière, Stella McCartney, Kim Jones, Silvia Venturini Fendi, Nigo, Delphine Arnault, Jean-Paul Claverie, and Sidney Toledano.
The Impression extends its heartiest congratulations to Setchu, Bettter, Magliano, and all the finalists on their impressive achievement.
---