Review of Sir 'A Line in the Sand' Resort 2021 Ad Campaign by Creative Director Bruna Volpi with Director Ribal Hosn and Photographer Jake Terry with models Lili Sumner, Manahou Mackay, and Abeny Nhial
Sir. takes its epic narrative in powerful new directions with a campaign film for Resort 2022. The campaign once again sees the young Australian label work with creative director Bruna Volpi, film director Ribal Hosn, and photographer Jake Terrey.
Titled "A Line in the Sand," the film serves as a reaffirmation of the label's values and aesthetic while laying the foundations of a new creative era. Each campaign from Sir. has been an abstract continuation of the same narrative from the previous campaign, and while the new campaign does have a lot of the same aesthetic and narrative signifiers of the Sir.'s past – sweeping shorelines, powerful women, and the idea of a creation myth – the new campaign injects these with a new fierceness and forward motion.
This new energy is immediately apparent in the campaign's most powerful new visual element – the color red.
While previous Sir. campaigns have been awash in green, blue, and neutrals, bright reds run through this film like blood in a vein – in the form of the collection itself, the landscape, abstract spherical shapes that disrupt the landscape, or especially fire. The inhabitants of this world of women seem to have discovered fire, and developed new ritualistic forms of expression that are at once primal and more refined.
A voiceover describes, though doesn't explain, this shift in power as it comes to be sensed by the young world's inhabitants, who at first cannot understand it or their relationships to each other and begin to grow apart, but by the conclusion have recognized how to reunite and continue moving forward.
Hosn's direction guides us through the emotional beats of this process, depicting the gorgeous landscape with both serene reverence and schizophrenic ecstasy. The forceful editing helps to drive home the fractured emotional impact of these shifts.
The film's open-ended yet recognizable narrative means it serves both as a fitting manifesto for Sir.'s expansion into new design territories and a more universal fable of personal discovery and new beginnings.
The brand continues to impress us with the expansiveness and cohesion of their creative vision and world-building, and we look forward to seeing them push it further – and perhaps even see what it means to put a toe across their line in the sand.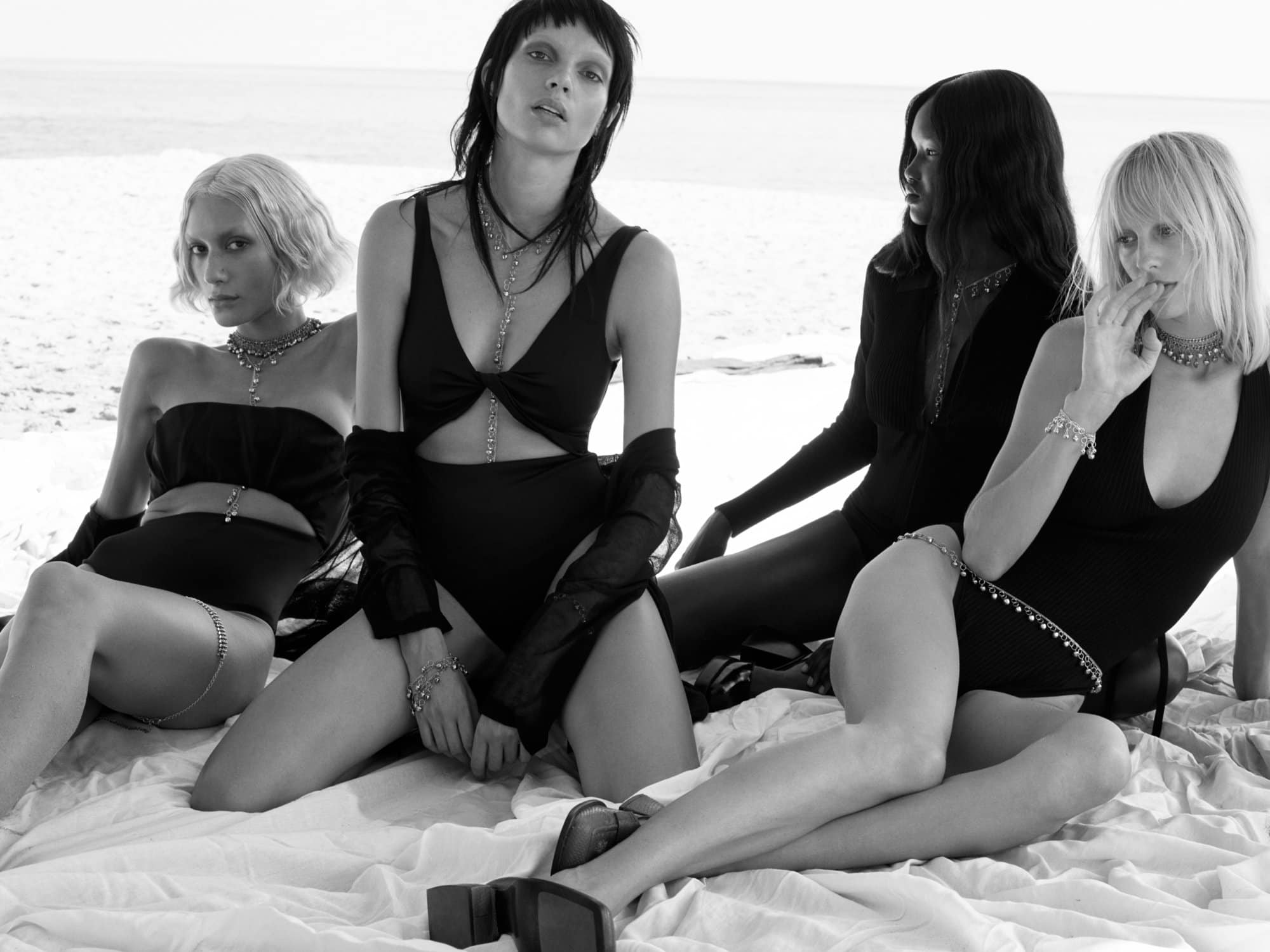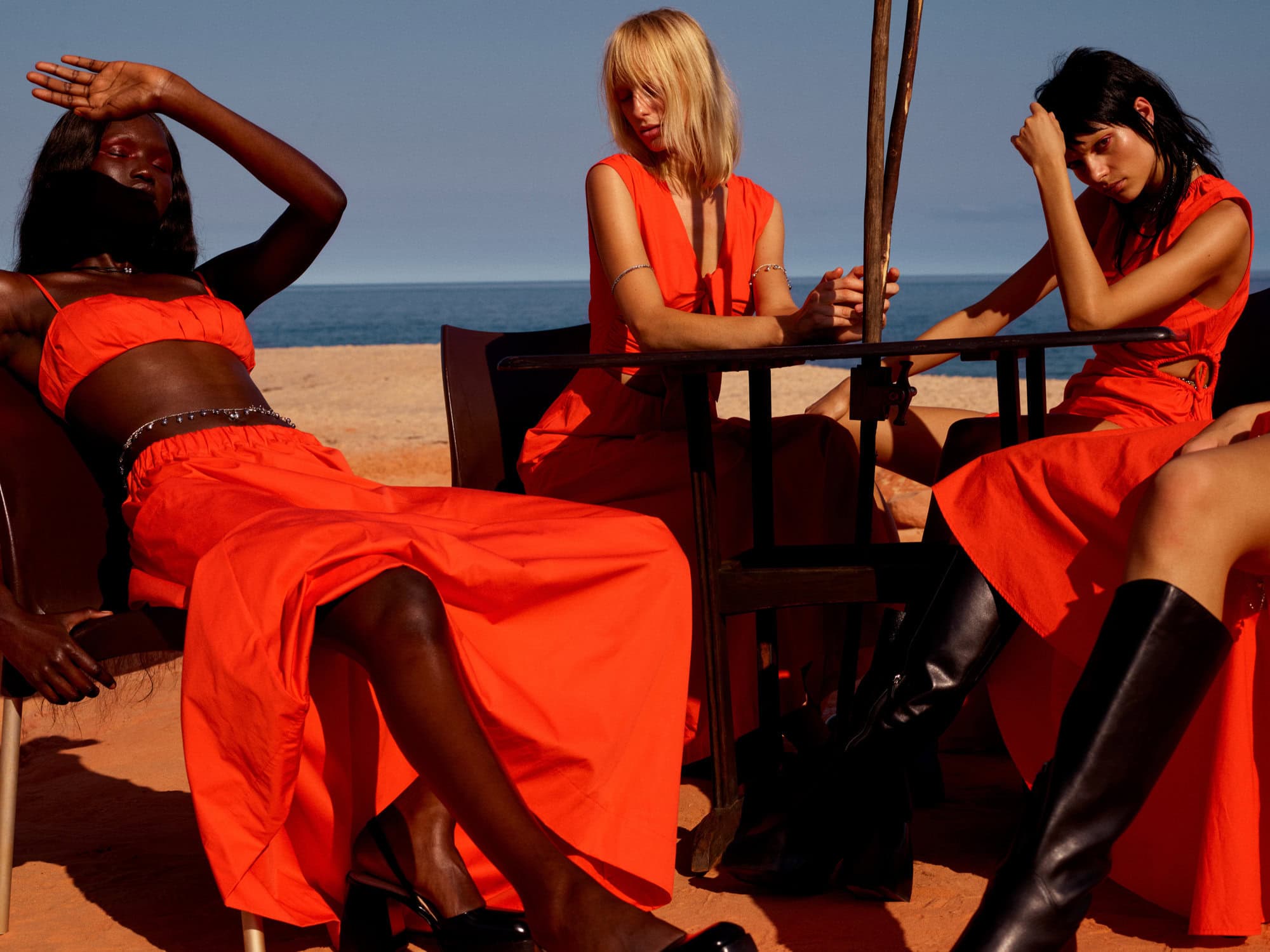 Sir Creative Director | Sophie Coote
Creative Director | Bruna Volpi
Director | Ribal Hosn
Photographer | Jake Terry
Models | Lili Sumner, Manahou Mackay, and Abeny Nhial
Stylist | Freddie Fredericks
Hair | Daren Borthwick
Makeup | Linda Jeffereyes
Production | The Artist Group
---