Review of Sir. Pre-Fall 2022 Ad Campaign by Creative Director Bruna Volpi and Photographer Jake Terrey with models Aylah Peterson, Hannah Elyse, and Yixin Zhao
Carrying its mystical and cinematic storytelling always forward, Sir. explores new and old worlds in its latest campaign. The Pre-Fall 2022 campaign once again reunites the brand's go-to creative team, with creative director Bruna Volpi, photographer Jake Terrey, and film director Ribal Hosn.
The campaign abstractly picks up on the narrative thread that has stretched across each of the label's highly cinematic endeavors, unfolding a tale of sisterhood and personal discovery in a strange and beautiful new world.
But this time around, our heroines find themselves in the old world, a long-established place rich with history. The desolate beaches of previous campaigns have given way to the intimate interiors of tents filled with treasures attesting to exploration, multiculturalism, and magic.
This latter sense is carried across the crystal accessories that adorn the reds, blacks, green, and floral patterns of the collection, and embodied in the psychic and celebratory trances the protagonists seem to enter in the campaign's more abstract black-and-white imagery, calling into question whether this place we see is indeed located in geographic space.
As each campaign unveils an exciting and unexpected new chapter in its journey, we always look forward to the next campaign from Sir. With rich visuals, an evocative emotional atmosphere of mysticism and personal revelation, and a confident unveiling of its latest creative chapter, this campaign does not disappoint.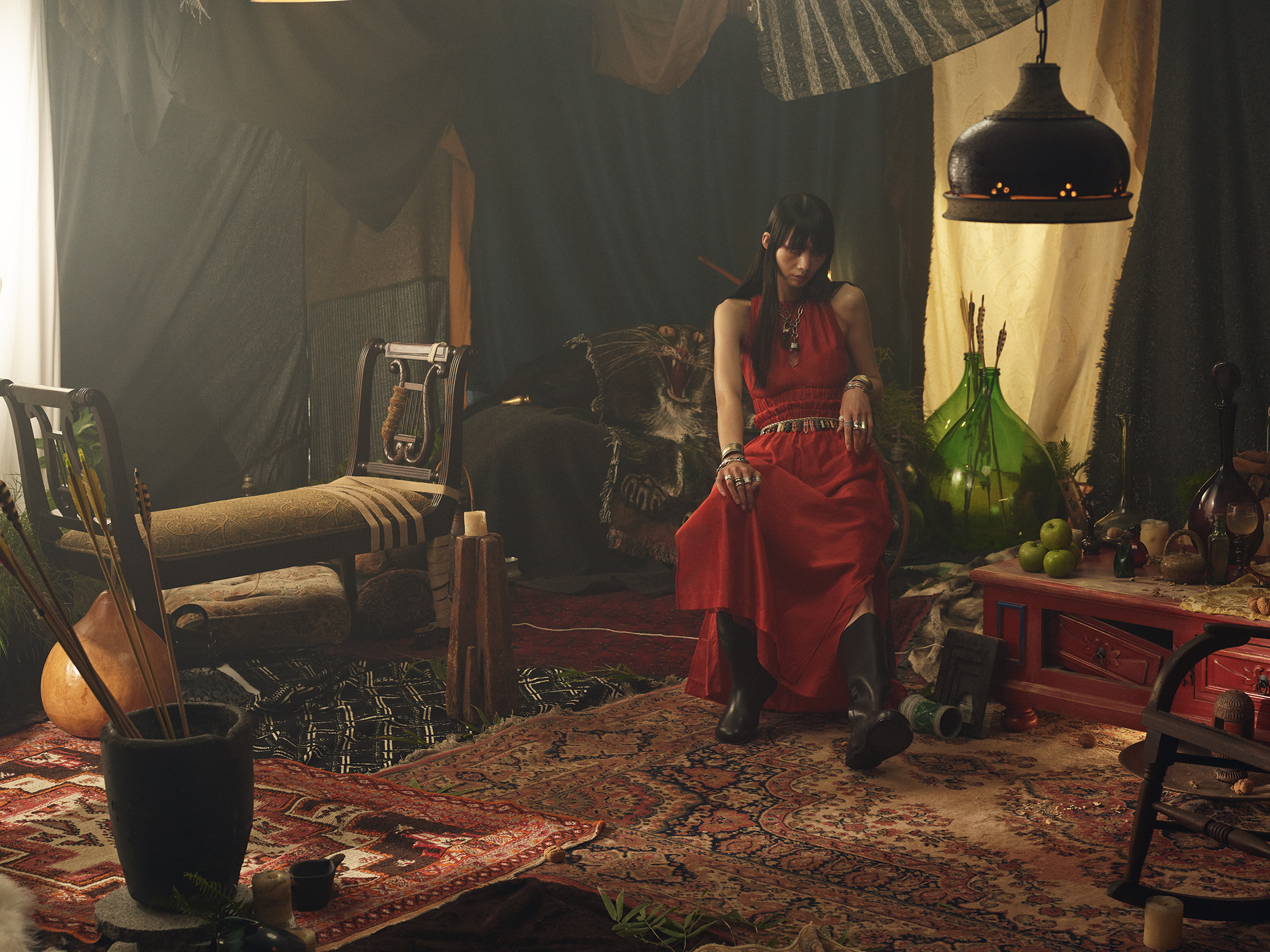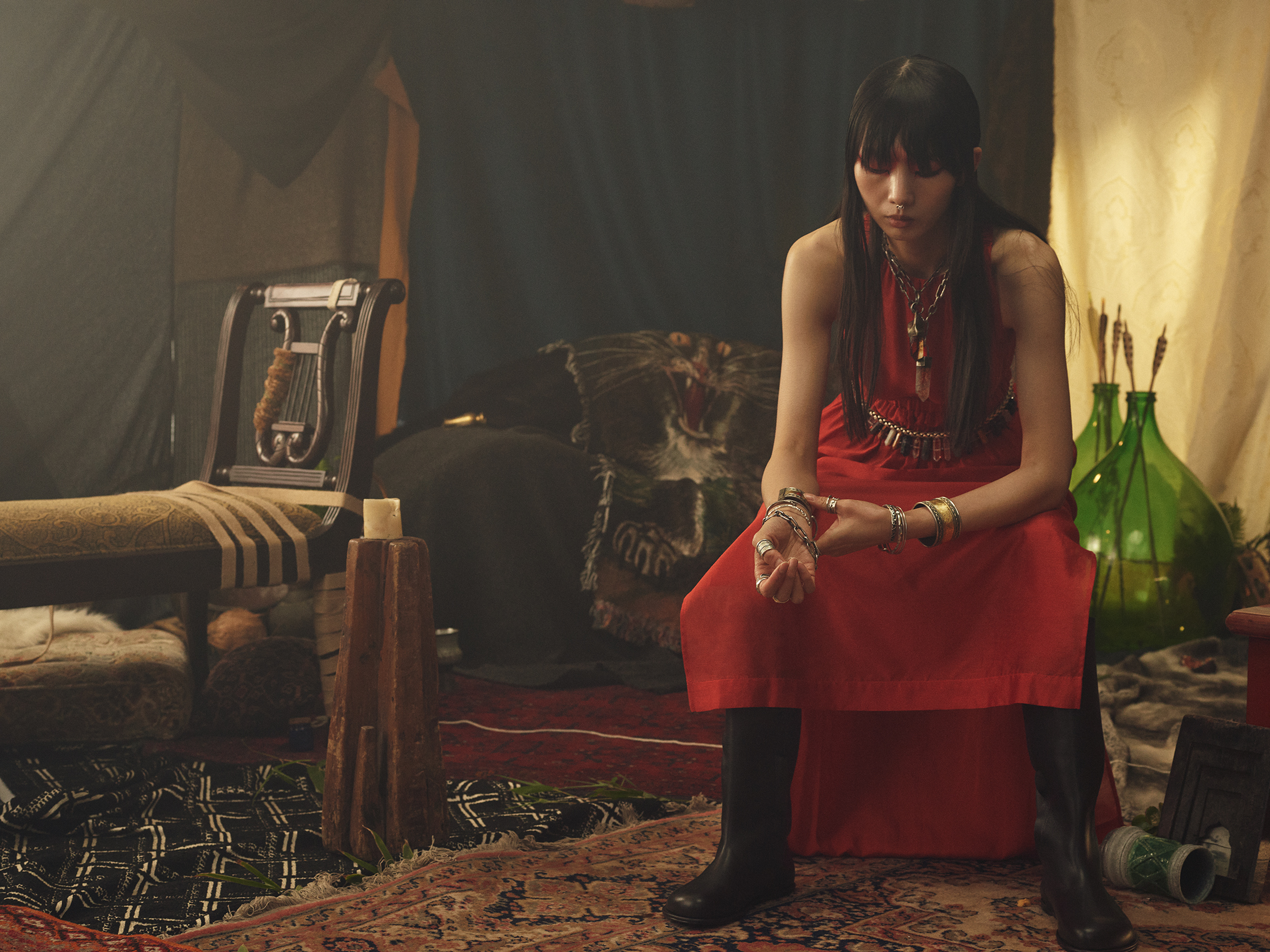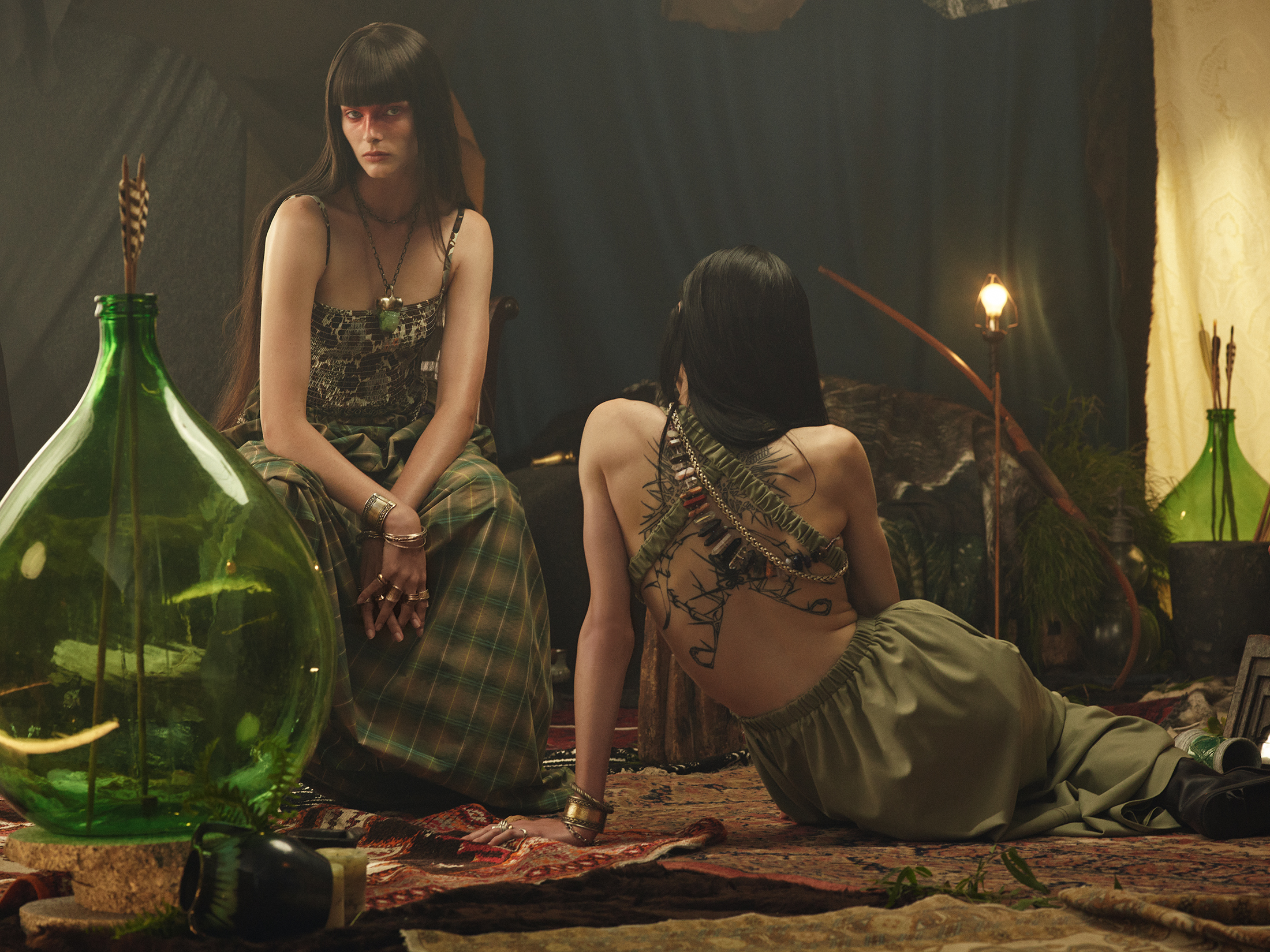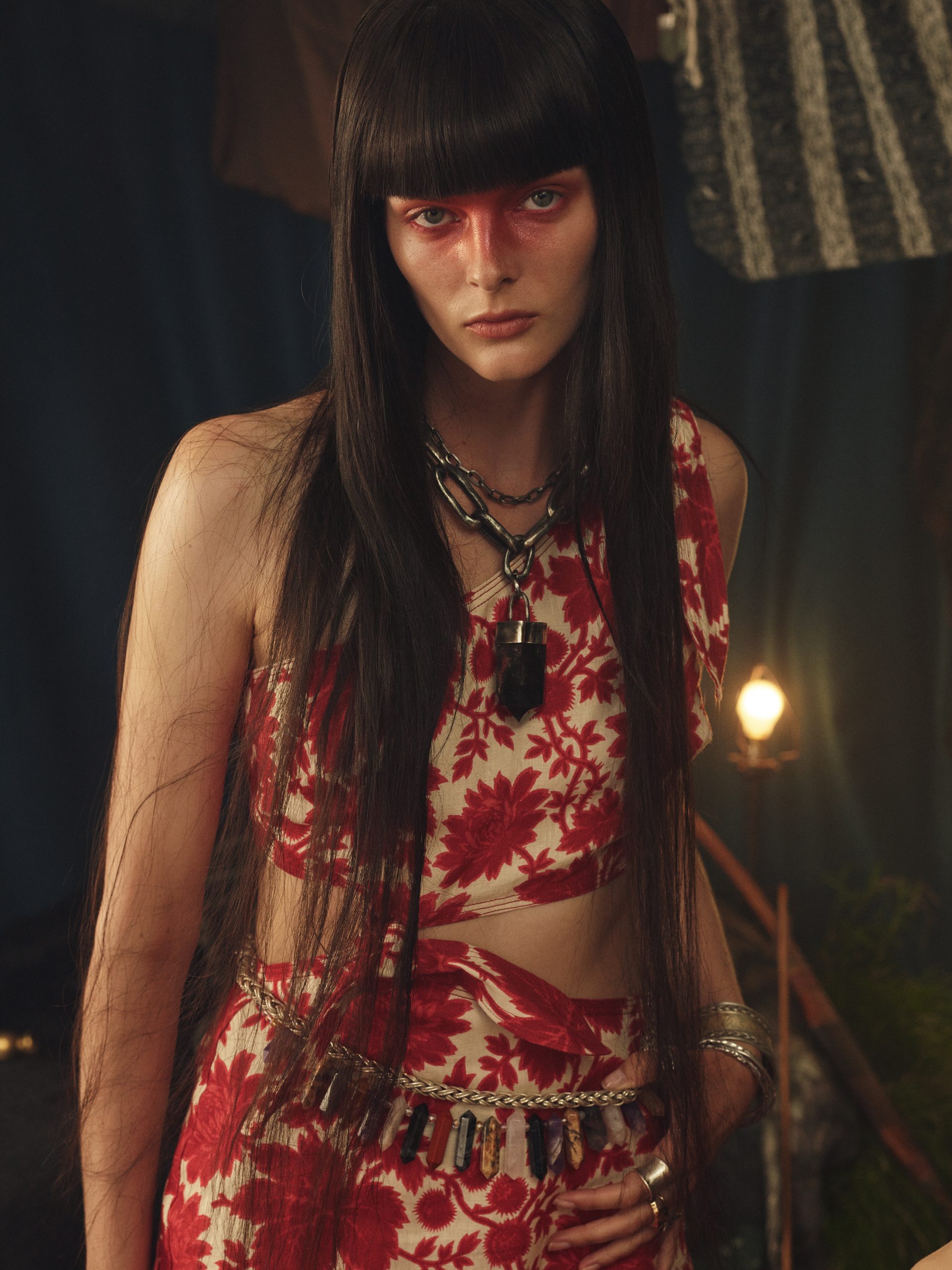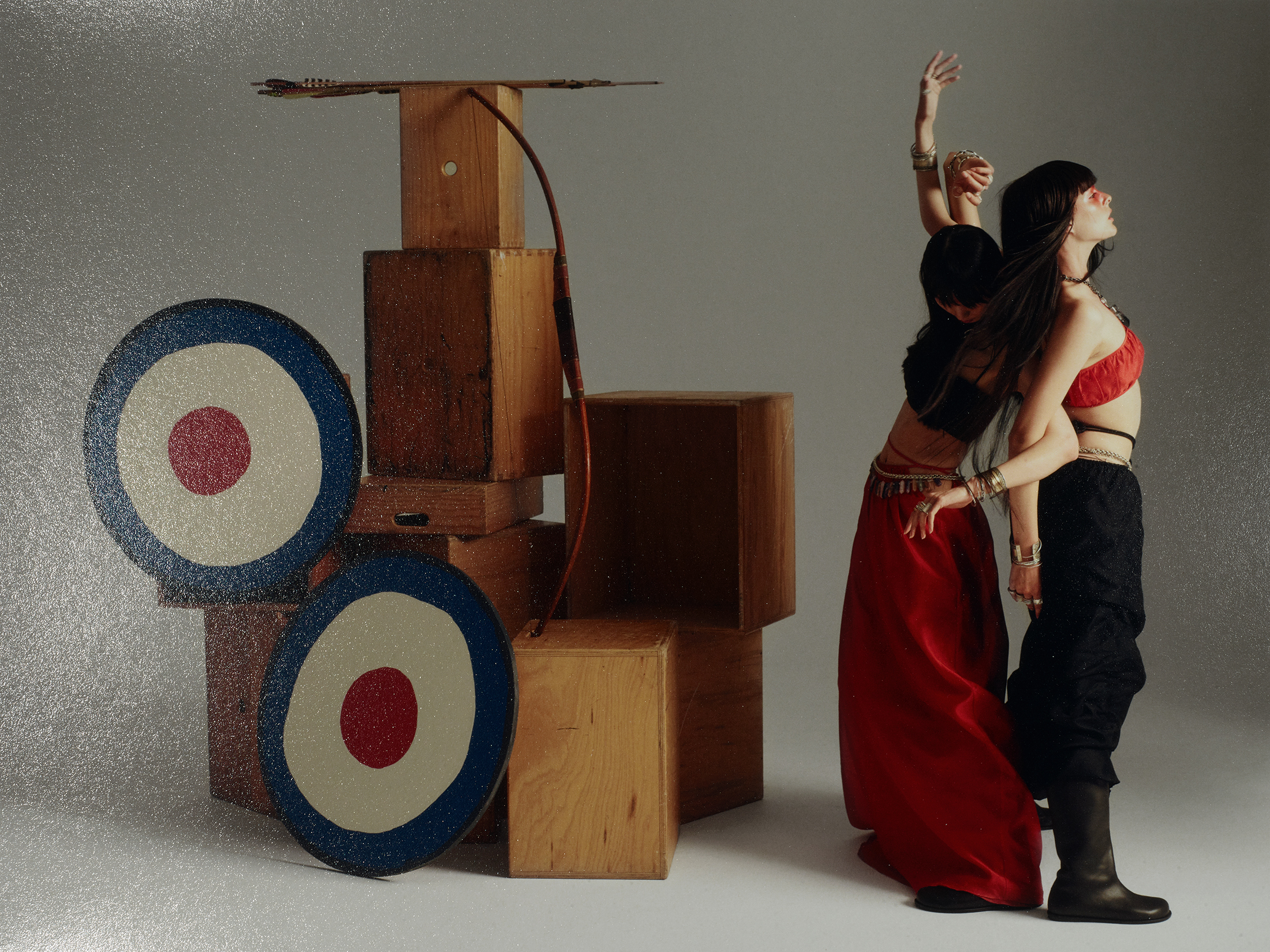 Sir. Creative Directors | Nikki Campbell and Sophie Coote
Creative Director | Bruna Volpi
Photographer | Jake Terrey
Film Director | Ribal Hosn
Models | Aylah Peterson, Hannah Elyse, and Yixin Zhao
Stylist | Freddie Fredericks
Hair | Joel Foreman
Makeup | Linda Jefferyes
Set Designer | Tristan Kane
---