Review of Sportmax Fall 2023 Ad Campaign by Photographer Mario Sorrenti with models Elodie David Touboul, Steinberg, Victoria Fawole
Sportmax continues to be one of the quietly coolest brands in the game as evinced by its new Fall 2023 campaign, which was shot by photographer Mario Sorrenti.
The Fall 2023 collection sees Sportmax reconsider concepts of gendered dressing, liberating cowboy style and 80's power-suiting (complete with reclaimed suspenders) and putting them to work in serving a new vision of powerful, contemporary young womanhood.
Sorrenti's campaign imagery largely lets this design practice take the spotlight as its main visual feature, but supports its energy through subtly off-kilter camera work. Reflection, incompleteness, and distortion characterize many of the portraits, reflecting the fractured sense of contemporary life and the collection's response to it: when there is no whole, no unity, we must craft our own through the disparate parts of cultural wreckage that are available to us. Putting it all before a slick, almost sterile modernist interior, the full effect is one of undeniable, provocative cool.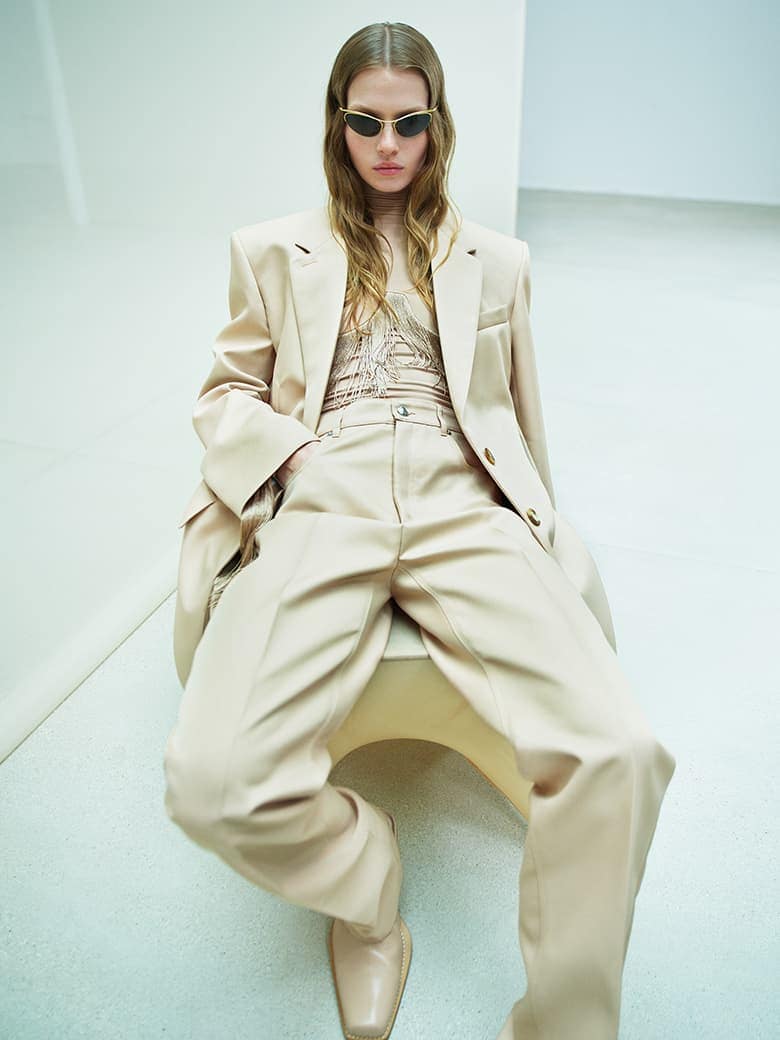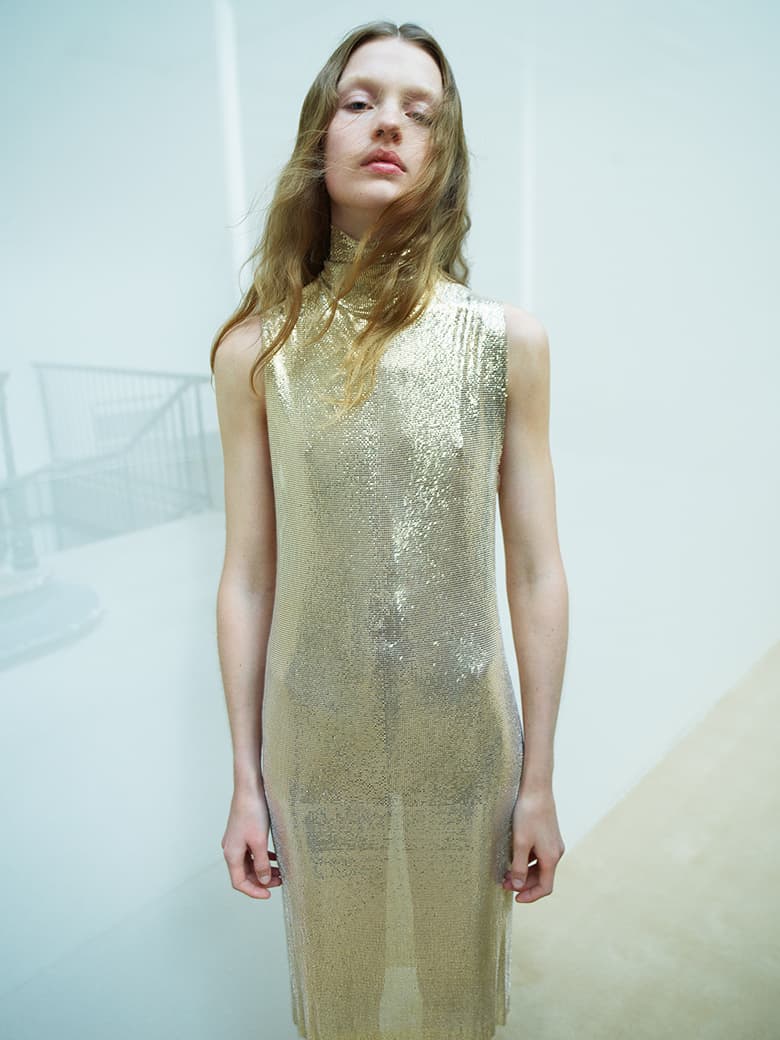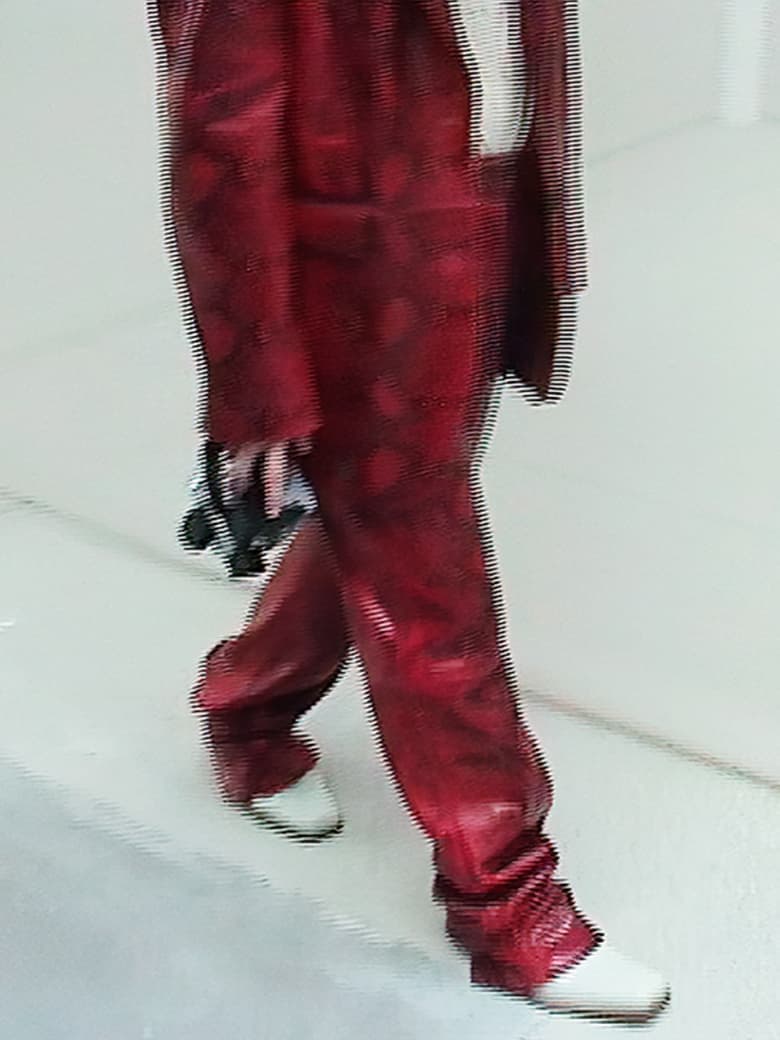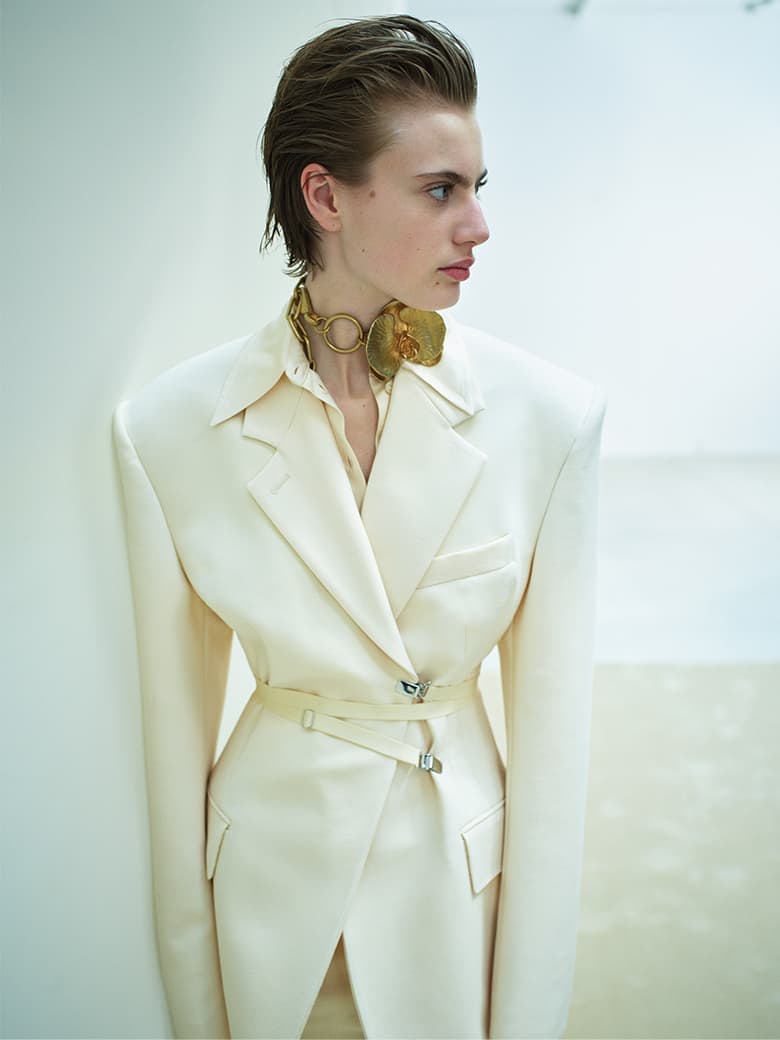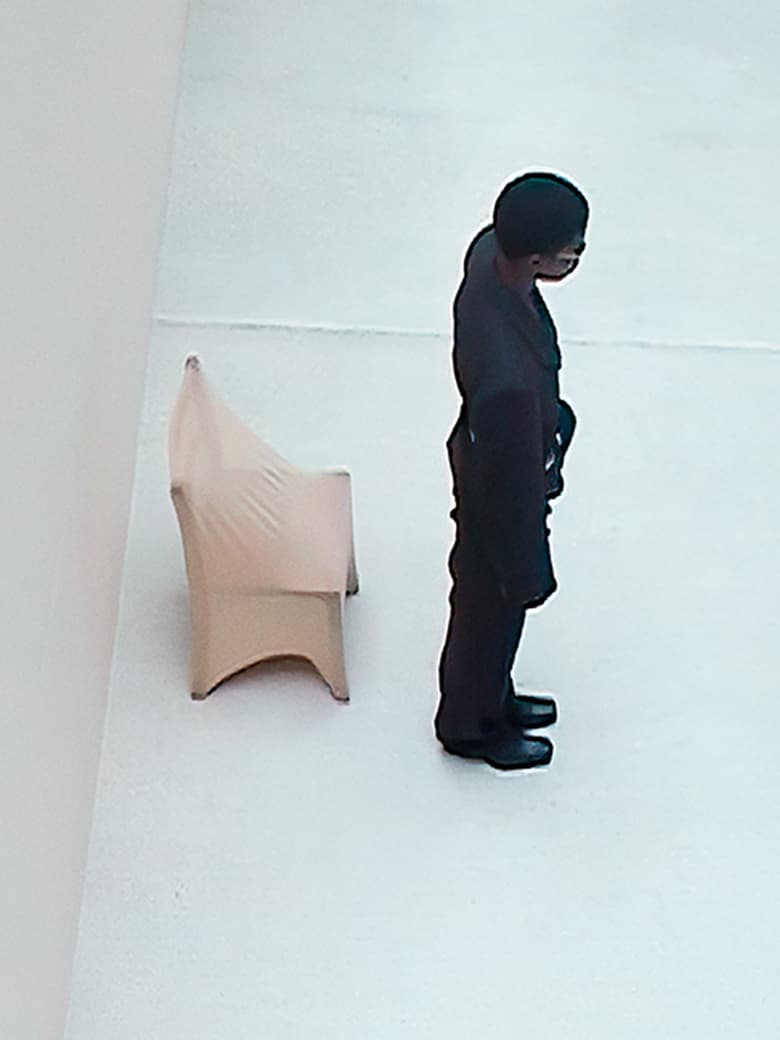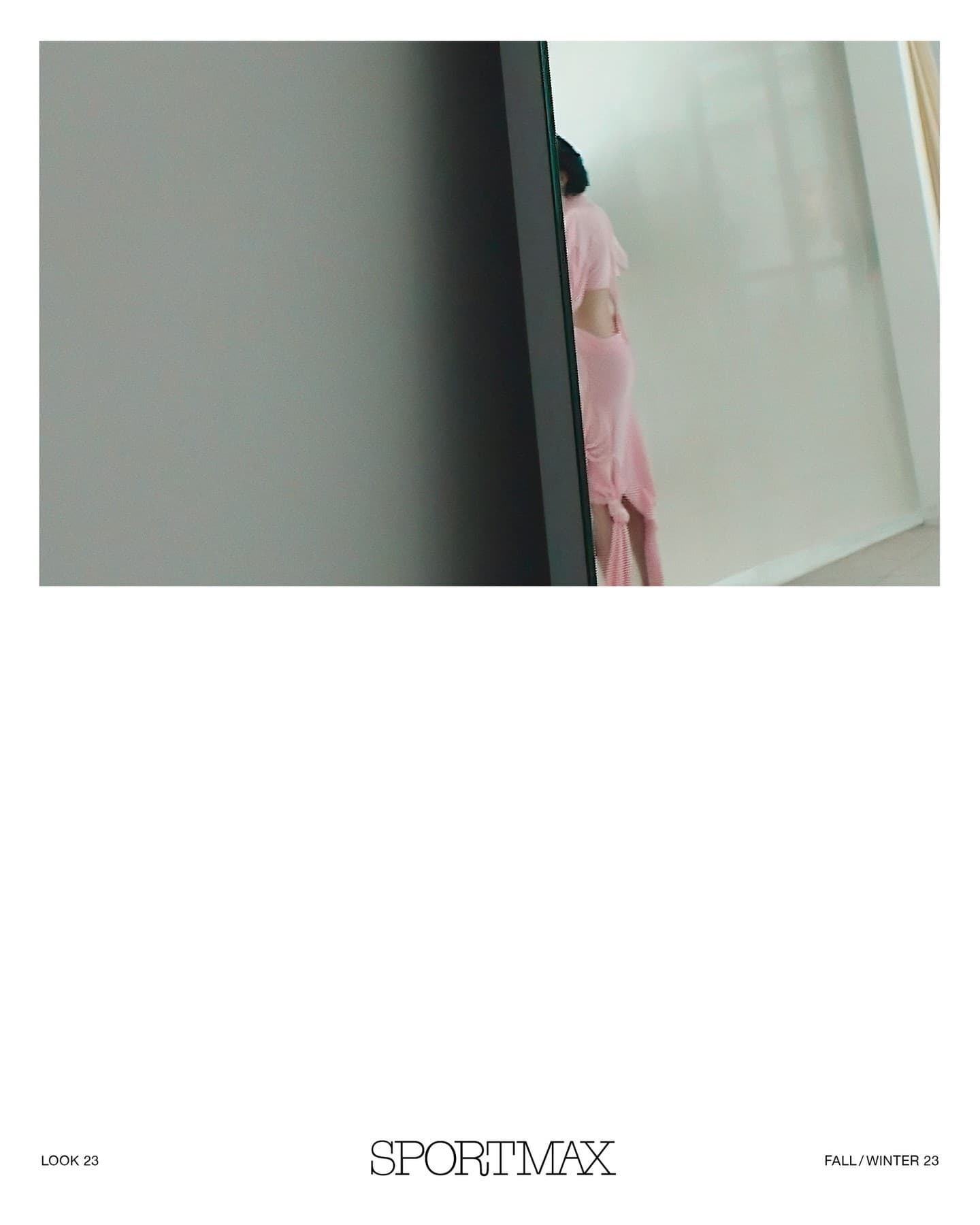 Photographer & Videographer | Mario Sorrenti
Models | Ella Mccutcheon
Stylist | Elodie David Touboul, Steinberg, Victoria Fawole
Hair | Damien Boissinot
Makeup | Lisa Butler
Manicurist | Hanae Goumri
Casting Director | Giulia Massullo
Set Designer | Giovanna Martial

---