---
Review of Sportmax Spring 2023 Fashion Show
Sportmax Takes a Psychedelic Trip Down the Rabbit Hole
By Angela Baidoo
A symphony of dishevelled decadence, this seasons take on the Sportmax woman was the perfect blend of buttoned up or perfectly unfurled.
It's a fashion-driven celebration of brazen creativity and the concept of CAMP, an aesthetic style based on excess, irony and disruption of social norms

– Sportmax
This season we saw how simplicity could be subverted to great effect, as the brand gave us an invitation to "embrace dualisms, mixing the alien with the familiar". Sportmax experimented with form which pushed boundaries in the most pleasing of ways – button-fronts were skewed so as to appear off-kilter (a nod to how a child might get dressed) with the result a lesson in artful deconstruction, slip dresses and layers of lingerie were literally falling off the body to create a double-look, and poufy puffball skirts fought for dominance over 1950s style A-line skirts. Much easier for everyday excess were the ultra-skinny single-breasted suits in chocolate and purple whose elongated sleeves, that was also seen across car coats, knitted maxi dresses, and asymmetric jersey tops (some of which trailed along the runway) , added to the play on balance seen throughout the collection.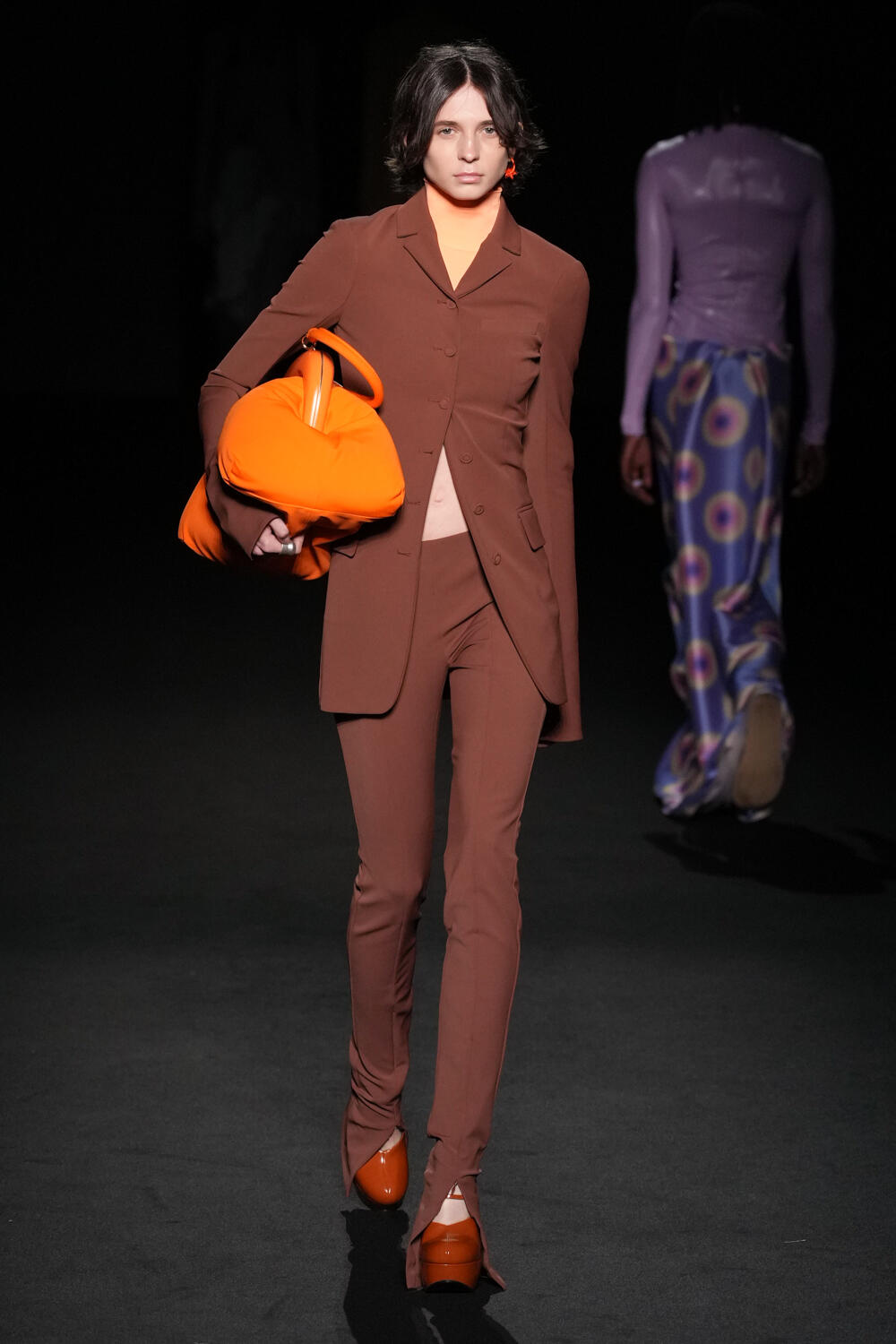 A jolt of liquified neon green – a strong runner for colour of the season if ever there was one – electricfied the senses and added a new dimension to dressing for the modern occasion. Directional separates meant spiky paillettes adorned midriff-baring ultra-cropped tops along with a fishtail skirt – a silhouette which must have been pinned to both the Max Mara and Sportmax mood boards. While the relaxed tailored suit in satin is not for the faint-hearted but would make a welcome break as a statement selection within party wear assortments. Softer tones of lilac were also evident throughout across chequerboard prints, lace trims, and mesh knits. We can thank the influence of several colour authorities for backing shades of purple as the 'It' colour for 2022, for its creative, curious, and expressive properties.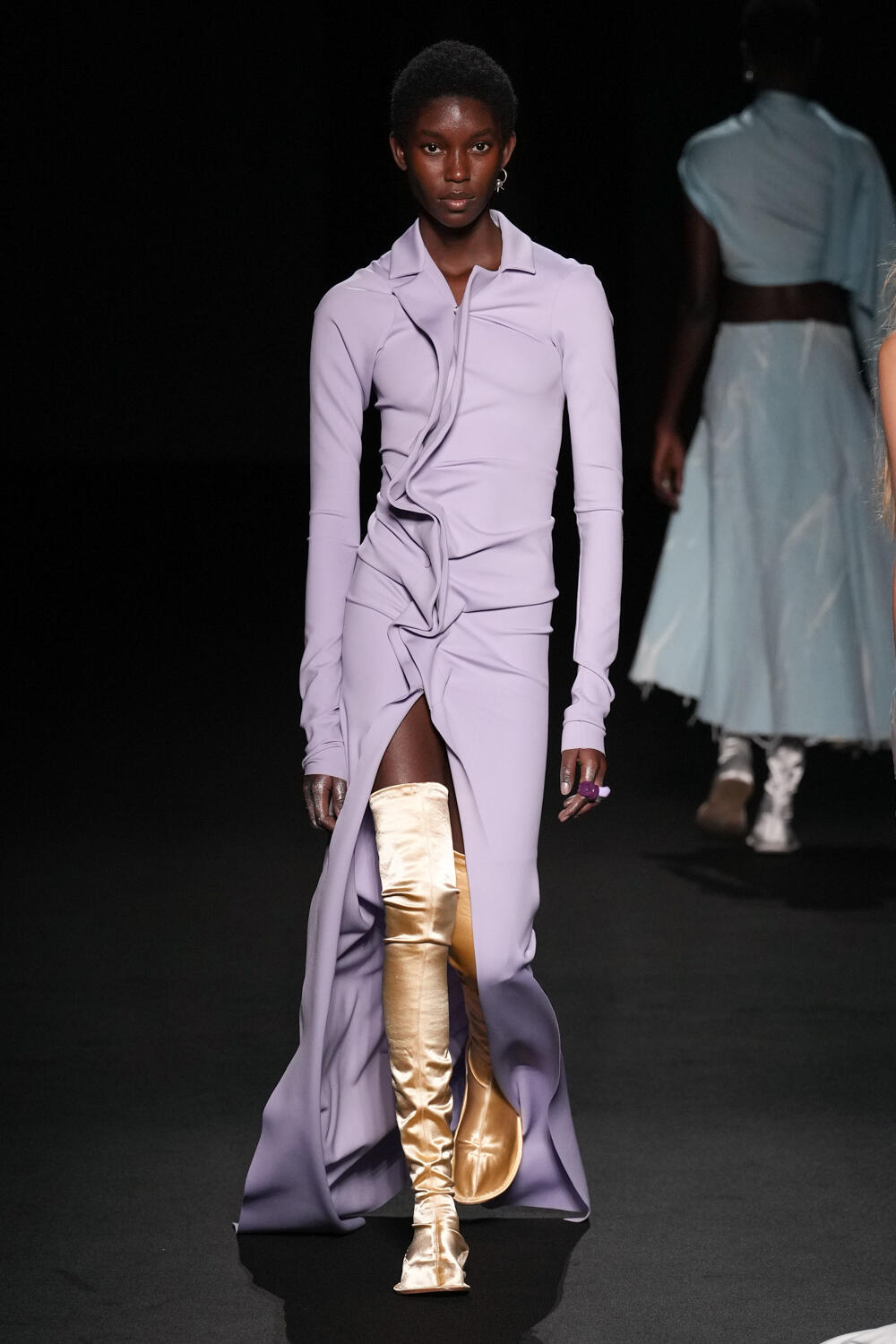 Traversing across the decades, this collection takes in the 1950s (ladylike silhouettes), 1960s (space-age style), and the 1990s (cyberpunk countercultural influences), all the while keeping a cohesive thread of colour and print running through. Psychedelic spot graphics were reminiscent of both the psychedelic sixties and the posters advertising the illegal raves which took place in the early nineties. Jersey tube skirts paired with puckered tanks, oversized graphic sweatshirts, and baby tees and satin pencil skirts which wouldn't look out of place in an underground club night, were here purported as reimagined streetwear "under the guise of evening wear".
Prints underscore the theme of sensorial stimulation through psychedelic motifs

Sportmax
One of the more daring collections of Milan Fashion Week, we are set to see a new generation embracing the "Sugarpunk, Psycho-chic, and Techno-couture universes".
---