Review of Stella McCartney 'Change the History' Spring 2023 Ad Campaign with Talent Madelyn Cline
Stella McCartney celebrates our connection to the earth and sends a punk-inflected message of solidarity with the animals with whom we share it. The designer's Spring 2023 campaign, titled "Change the History," was captured by photographer Theo Wenner.
The campaign stars actor Madelyn Cline, who is captured at The Gentle Barn – a vegan animal sanctuary in Santa Clarita, California that is home to over 170 rescued cows, donkeys, chickens, pigs, rabbits and more, aligned with Stella McCartney's cruelty-free and environmentally conscious mission and message.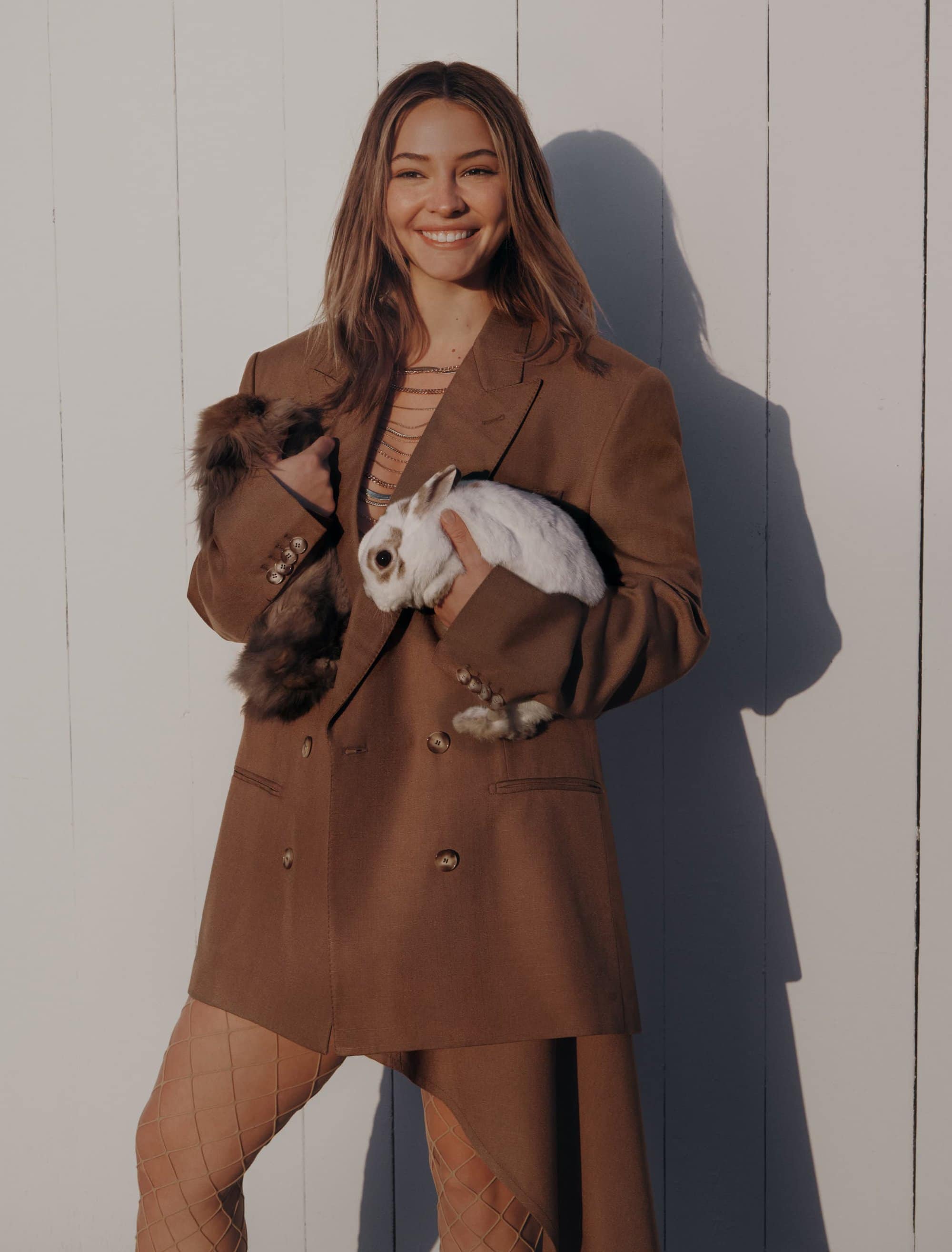 With big smiles and bathed in sunshine, Cline explores the farm and gets to know its furry and feathered inhabitants, kicking back in the chicken coop or going for a walk with some sweet mama cows.
For the brand's Instagram, the campaign imagery is finished off with recognizable hand-drawn text by Yoshitomo Nara, the iconic contemporary artist whose signature punk girl motifs illuminates star pieces of the collection. They also use the platform to introduce us by name to a few of the campaign's non-human stars – a fun way to foster a sense of empathy and connection.
"What is more punk than upending the entire food and fashion industrial complex by removing animal products from the equation? My mantra right now is: 'We are what we eat, we are what we wear'. Our choices have an interconnected impacts and if we want to change the history and protect Mother Earth for future generations, we must take action – from stopping eating meat, to ending the needless deaths of animals for fashion."
– Stella McCartney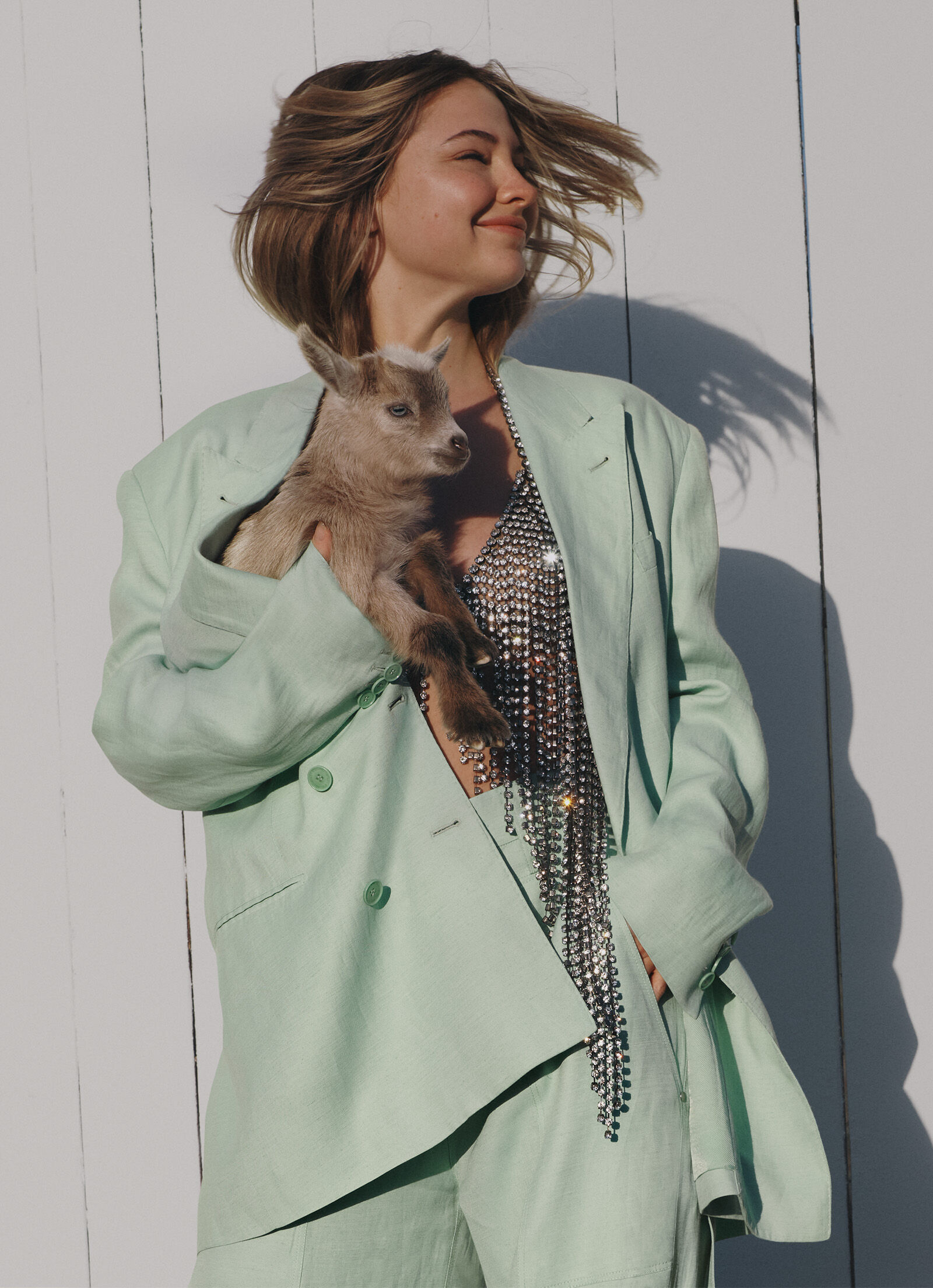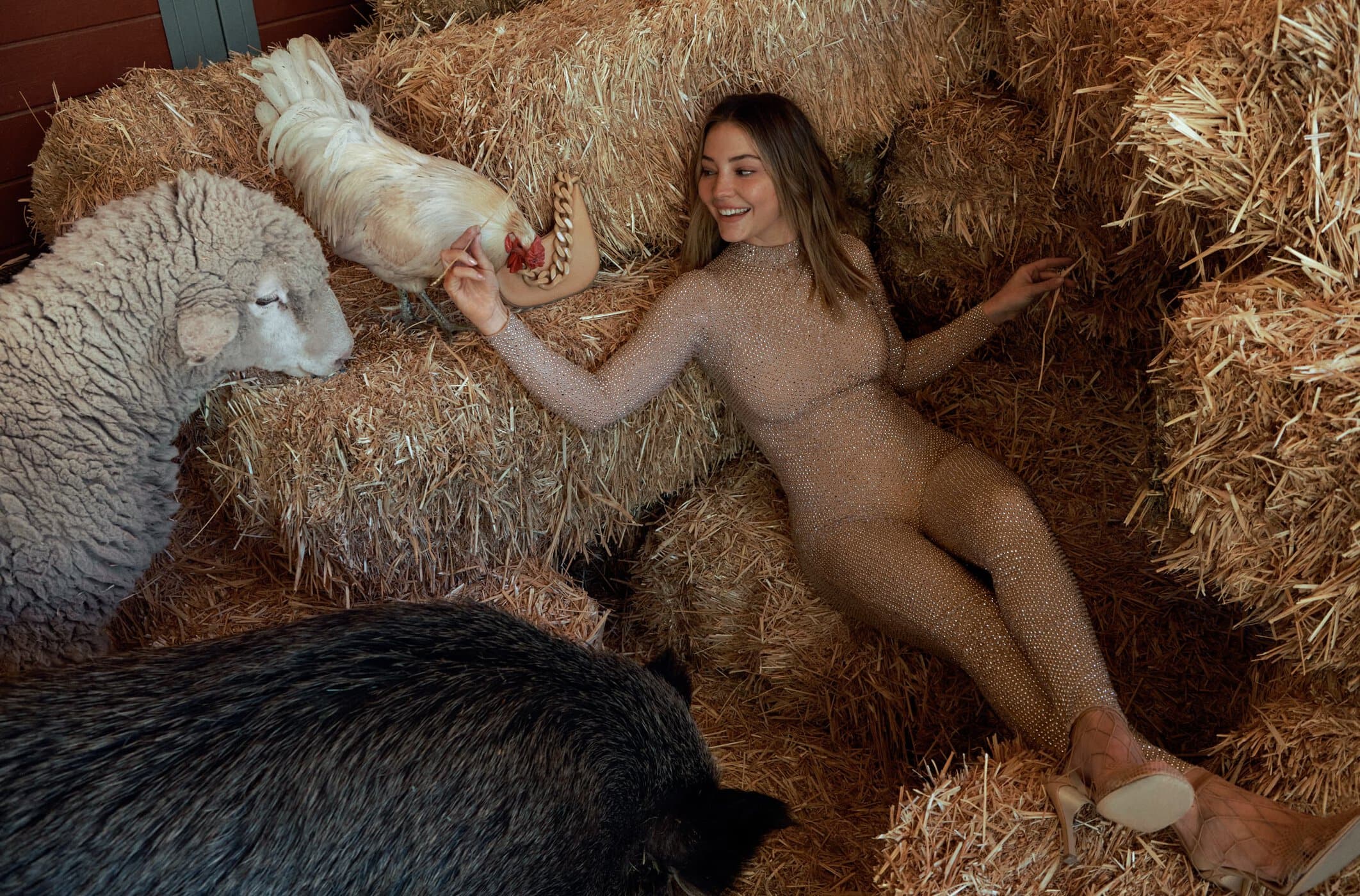 Talent | Madelyn Cline
Location | The Gentle Barn Animal Sanctuary, Santa Clarita, California

---