---
One of the most daunting questions in society today is how we as the human race can save the world. Due to the countless years of pollution, unsustainable living, and creating a mess of humanity and environmental issues, our planet is in severe danger. Stella McCartney is joining in the voice that change is not just necessary, but vital. In her fall 2019 ad campaign, Stella has recruited a cast of inspiring change agents to join her call in a powerful moment of unity as she continues to use her line to gift for greener fashion. This campaign, like our planet, covers a field of landscapes including a film narrated by Jane Goodall and images lensed by Johnny Dufort capturing inspiration to protect our beautiful planet.
The ingenuity behind this fall campaign is that Stella realizes it is not just her amazing environmental efforts in the fashion world that is going to change the world, but the coming together of society to put end to the continuation of detrimental actions. Enlisting Amber Valetta and members of the Extinction Rebellion (Deya Ward, Ruby Munslow and Tori Tsui) takes advantage of each member's own personal platform and reaches out to a greater public awareness.
Amber Valetta, a long-time model for the brand, specifically calls out the importance of circulation, ending gun violence, and putting an end to world hunger. Each member of the campaign will be representing their own activist spirit on their social media, voicing positive planetary change in individual ways of protest, political activism, filmmaking and raising public awareness. Their contribution creates an even more powerful ethos of fashion going past simply what you wear to changing where the planet stands.
Although the short films from the campaign's talent will start circulating on July 23, the main campaign film will not be released until September. World-renowned environmentalist Jane Goodall narrates with a poem by Jonathan Safran Foer written exclusively for the film. Goodall and Foer's voices remind us how important our role in the planet is.
Here is where we are born without choosing to be born, but then choose how to live. Here is where we have our long moment, where we cannot help but leave things differently than how we found them, and have the choice to leave things better. Here and only here are we home.

– Jonathan Safran Foer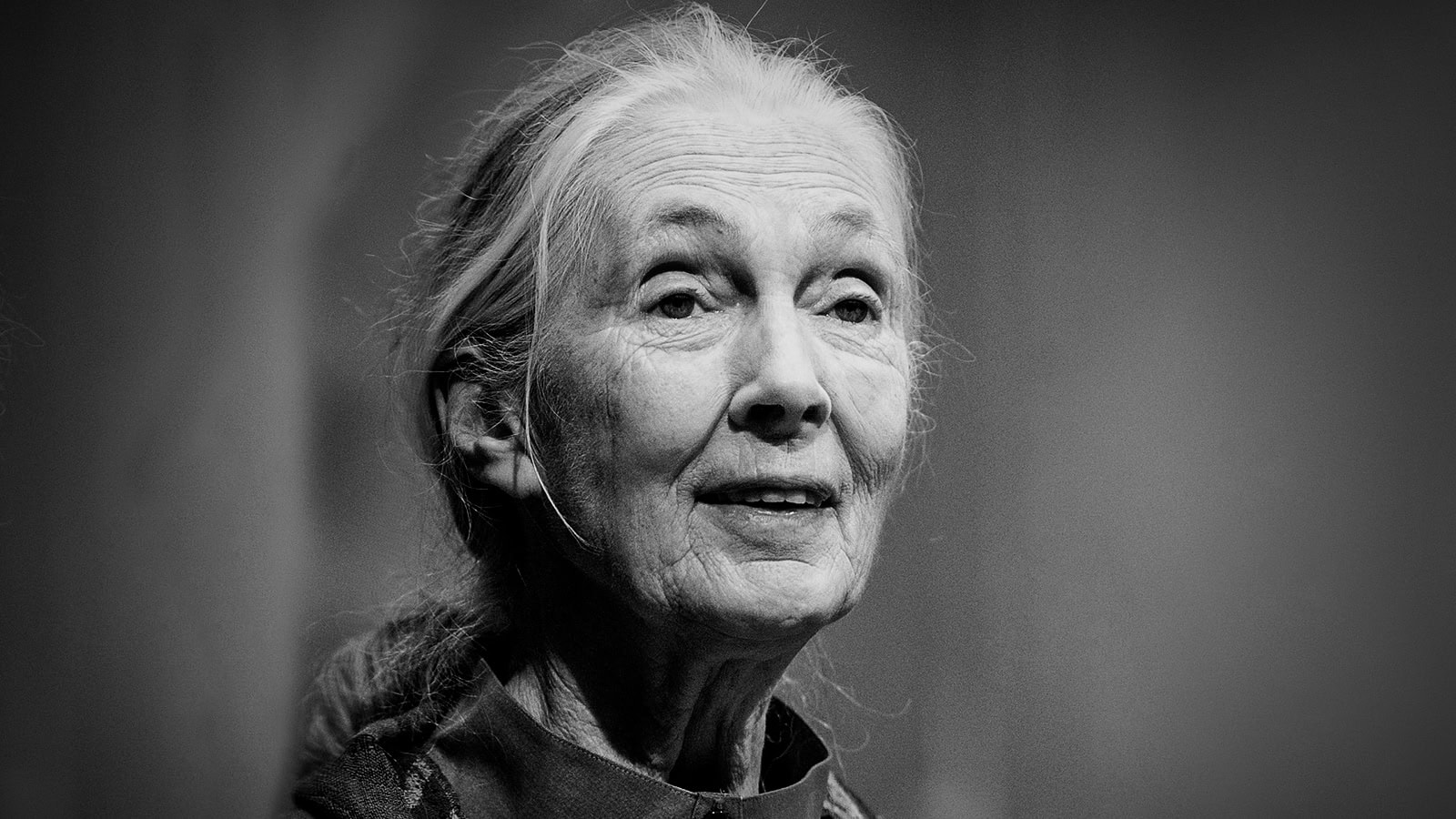 Going beyond just the message of her videos, Stella McCartney's incorporates activism into the literal materials of her collection. Sustainable materials such as biodegradable bio-acetate sunglasses, regenerated nylon accessories, and a upcycled, rainbow-colored dress made from pieces of archival fabric are just some examples of her activism going into tangible action. Her work as a vegetarian brand makes a statement of abandoning the use of leather, fur, skins or feather in any products for both ethical and environmental reasons, setting a standard for the rest of the fashion industry to start the use of alternative materials.
That commitment to green is represented with mother earth playing a major role in the campaign which was lensed on the green Welsh shores by Johnny Dufort.
The fall campaign is a strong continuation of the brand's dedication for taking responsibility in the materials used and their impact on the environment. The Stella McCartney brand is setting the example to everyone in the fashion industry through their use of alternative materials, slowing down the extraction of natural resources from the planet for the use of fashion, and voicing that every person and every company has a responsibility in reducing their environmental impact. With the help of Amber Valetta and the Extinction Rebellion, photographer Johnny Dufort, and environment icon Jane Goodall, Stella McCartney is putting on her faux fur coat and showing the world no matter the color of the season, the McCartney brand will be always green.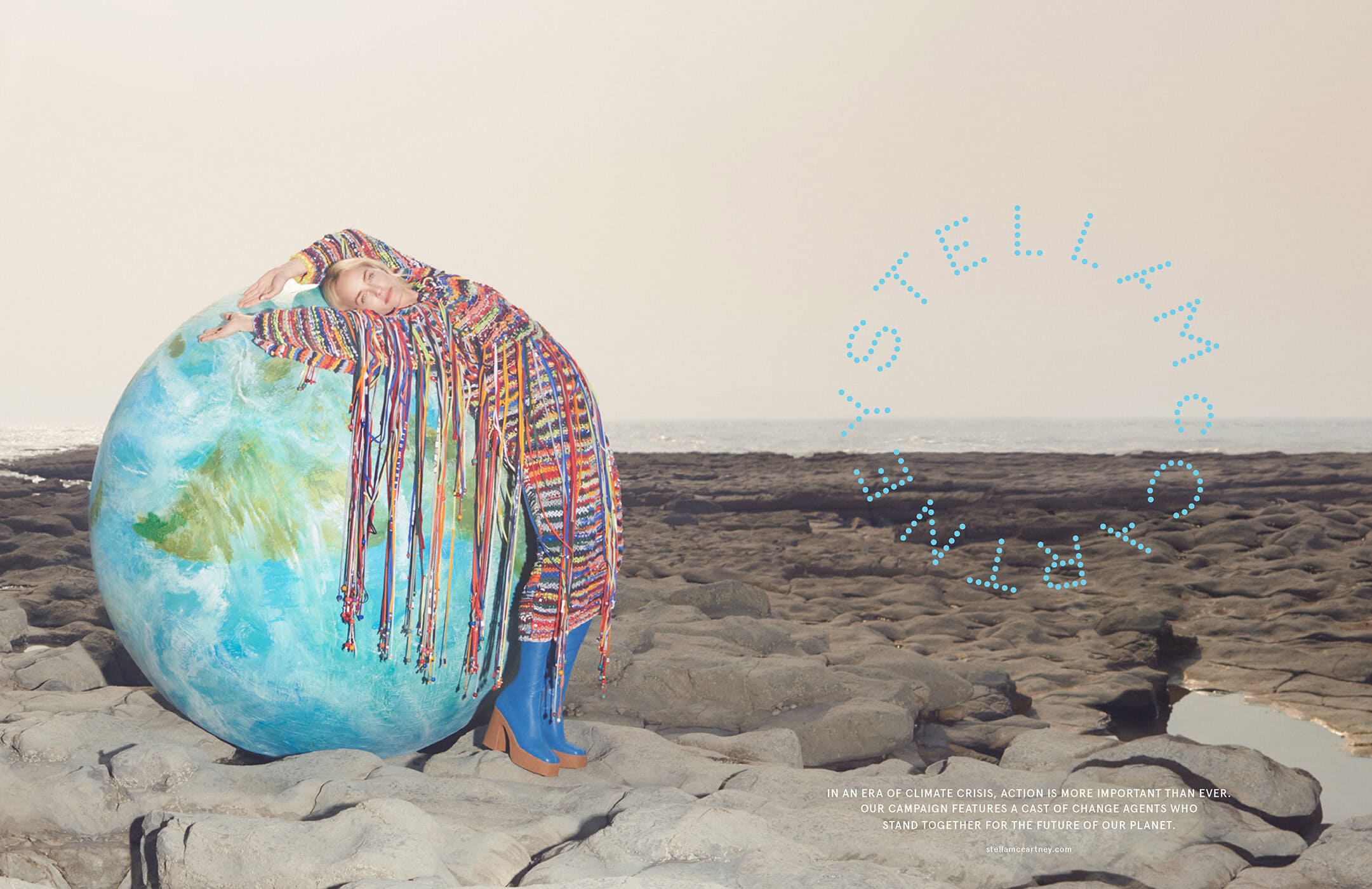 Stella McCartney Creative Director | Stella McCartney
Photographer | Johnny Dufort
Director of Photography | Deepa Keshvala
Models | Amber Valetta, Emma Laird, Chloe Pearson, Chu Wong, Trinity Hill, Deya Ward, Ruby Munslow & Tori Tsui
Narrator | Jane Goodall
Stylist | Stella McCartney
Hair | Gary Gill
Makeup | Thomas De Kluyver



---