Life Imitates Art as Guerrilla Gathering Mirrors Stella McCartney's Fall 2021 Campaign
To celebrate the launch of Stella McCartney's Fall 2021 campaign, the brand organized a guerrilla gathering at New York City's Times Square. The site of people wearing animal heads in protest is a coercion of life imitating art, as the scene mirrored McCartney's "Our time has come" campaign shot by Mert & Marcus. 
The Times Square crowd consisted of a mass of brand ambassadors who came to raise awareness of the cruelty-free movement. The animal advocates encouraged passersby to sign the Humane Society of the United States' Stop Deadly Fur petition. 
McCartney's Fall 2021 campaign projects a similar picture with a stylish fantasy of animals rewilding London. They are living freely and taking their places amongst humans while wearing sustainable luxury pieces embodying 'J is for Joy' from the McCartney A to Z Manifesto. The campaign communicates a message of animals as equals and supports the Humane Society of the United States' and Humane Society International's campaign petitions to end the cruel fur trade globally. In addition to the campaign, a hero film is narrated as a tongue-in-cheek documentary by British comedian David Walliams, reflecting McCartney's signature humor.
While this campaign is light-hearted, I wanted to address a serious issue: ending the use of fur. Whether it is being sold here in the United States, in the United Kingdom or farmed globally, barbarism knows no borders and this effort is key to my life's mission of bringing a conscience to the fashion industry. I am proud to partner with the Humane Society of the United States and Humane Society International and to help raise awareness of the incredible work they do – please join us in ending this horrendous practice by signing their petitions now.

— Stella McCartney, Creative Director of Stella McCartney
McCartney has long been an advocate for animals and has never used leather, feathers, fur, or skins since launching her brand in 2001. Every year, over 100 million animals are killed for fur, and Stella McCartney's use of Fur Free Fur has helped prevent 60,000 animal deaths. The brand is also raising awareness for Humane Society International/UK's Fur Free Britain petition, urging the UK government to ban the import and sale of fur. There is already a strong desire, with 72% of Brits supporting the proposal and a further 93% against wearing animal fur, with fur farms already illegal in the nation. 
Stella McCartney has reinvented what sustainable fashion looks like. Finding new ways to create luxury apparel without harming animals or the planet is the best way to apply creativity and talent. Animals raised on fur farms suffer horrific treatment and thanks to innovators like Stella McCartney this stain on the fashion industry is one step closer to being washed out.

— Kitty Block, President and CEO of the Humane Society of the United States. 
Progressing this cruelty-free ethos forward through fashion, the Fall 2021 collection is an optimistic, energetic, colorful vision – elevating performance wear archetypes and refocusing them with softness, sensuality and fluidity. The collection is made with 80% eco-friendly materials, making it the British fashion house's most sustainable to date. Fall also includes a reinvention of the iconic Falabella bag, which is playfully exaggerated as an oversized Maxi. Over 1 million of McCartney's vegan Falabella bags have been sold, preventing the deaths of approximately 400,000 cows.
Fall 2021 is available from June 10th in Stella McCartney boutiques and online at stellamccartney.com. Additionally, the collection can be found at select department and specialty stores worldwide.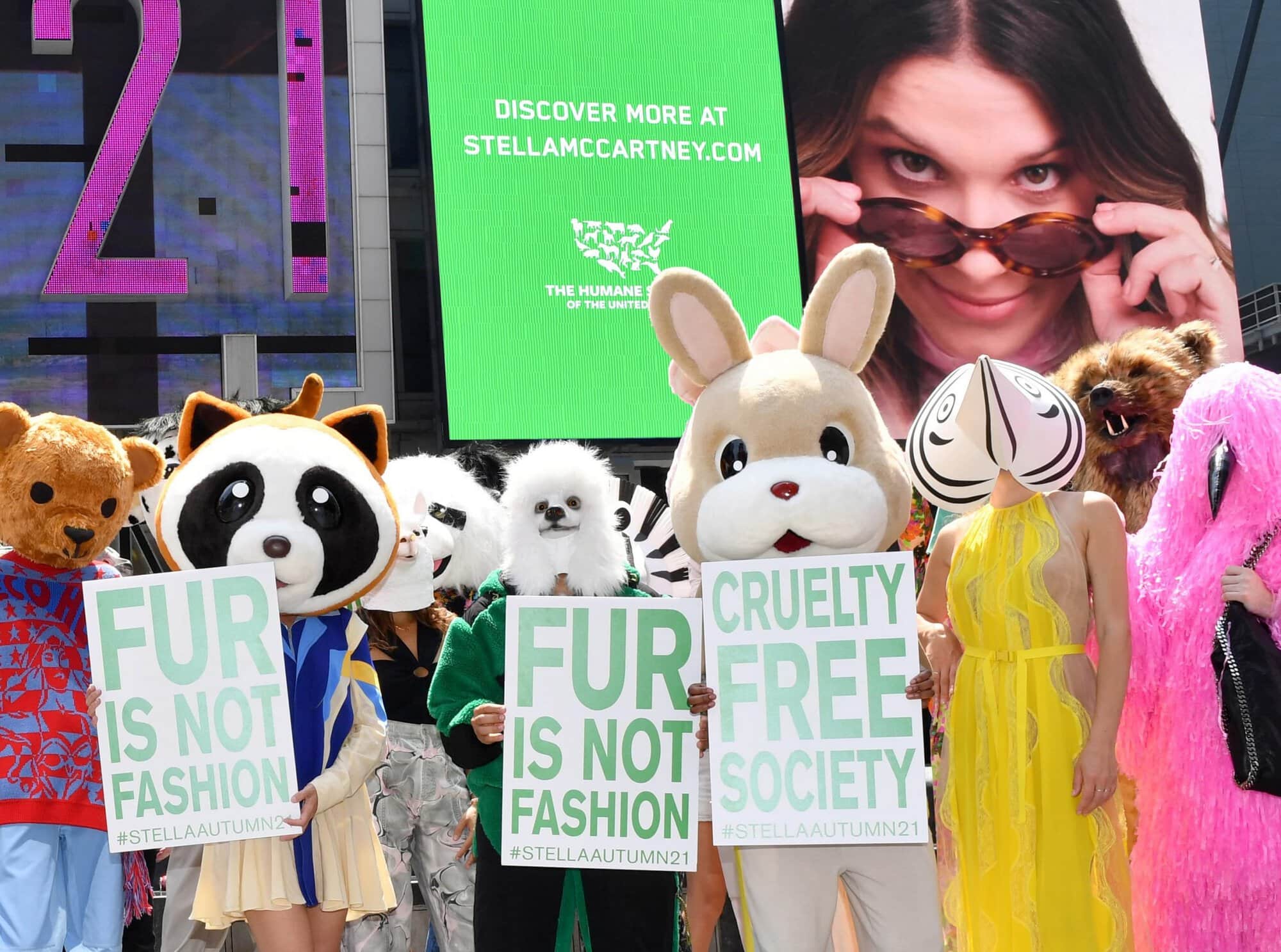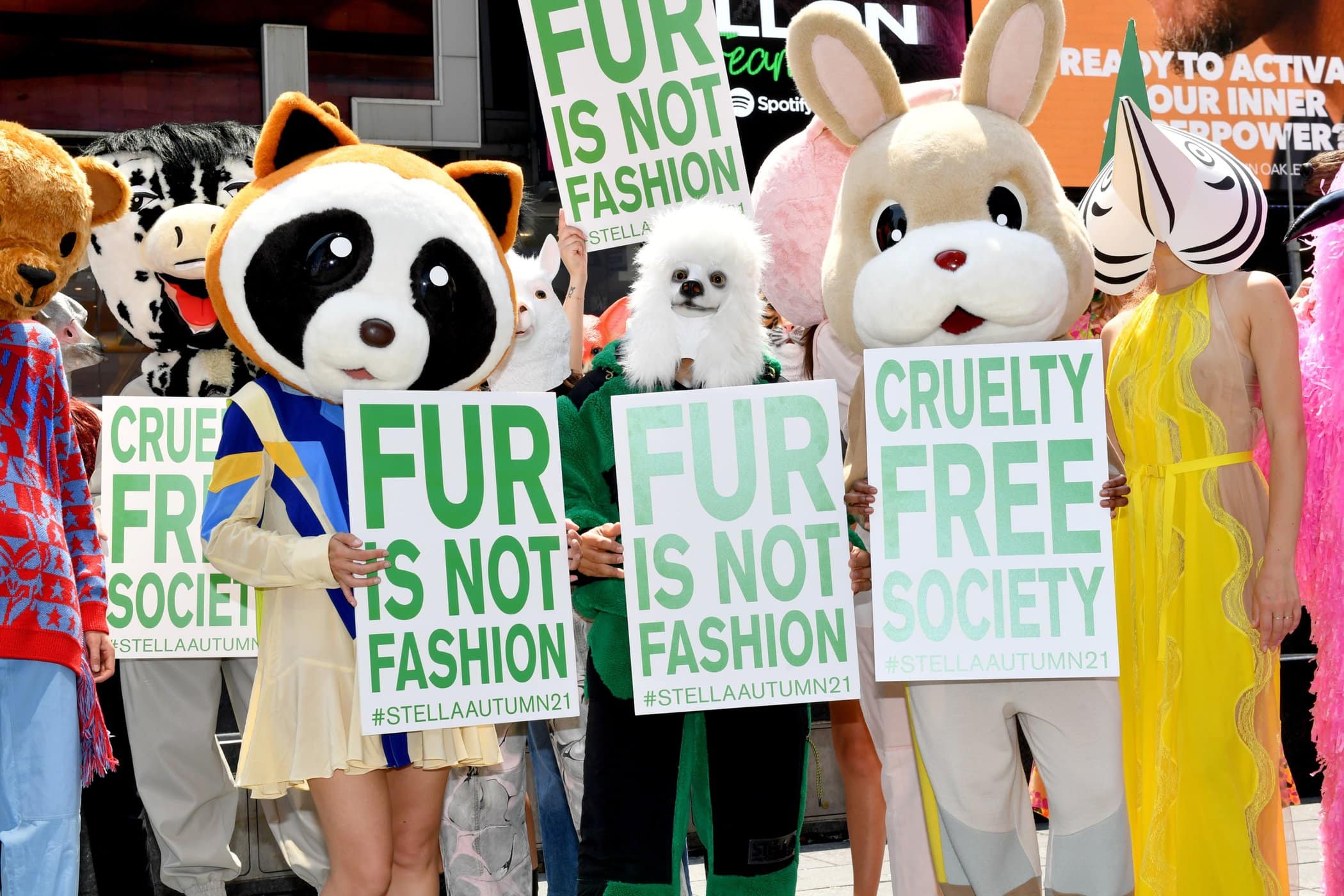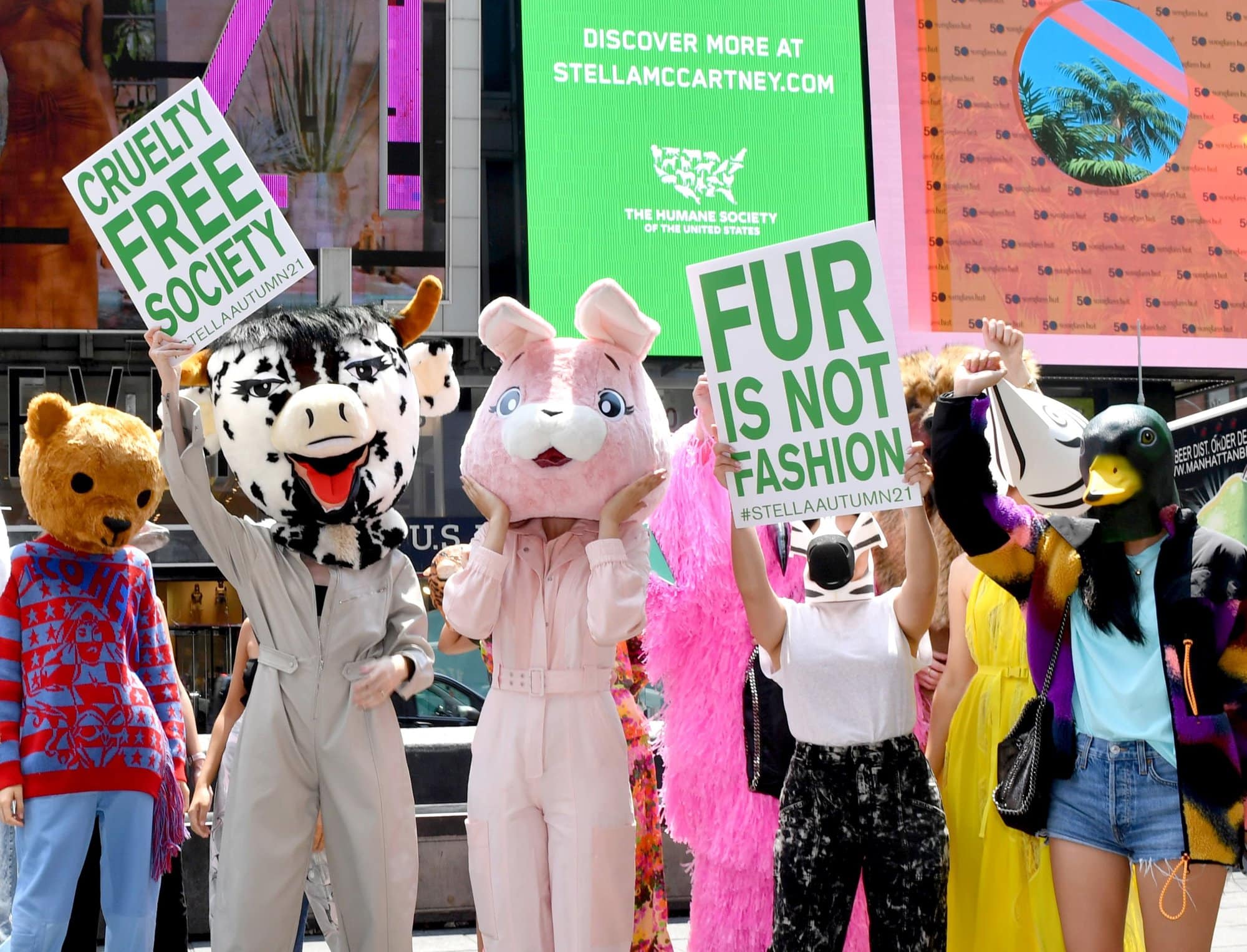 ---