Stella McCartney presented the Summer 2023 'Change The History' collection with a series of actions that took place during Milan Design Week (18 to 23 April 2023). The Summer 2023 shoot focused on the extraordinary power of next-generation activism and community: a reminder of how our choices are interconnected and help not only the future of fashion, but the future of our species and planet.
Inspired by the art and activist spirit of Yoshitomo Nara, students from Istituto Marangoni marched from iconic landmarks like Duomo di Milano and Piccadilly Circus to Stella McCartney flagships in London and Milan on 20 April — carrying 'Change The History' protest signs to raise awareness for Mother Earth, starting conversations about conscious fashion and protecting our fellow creatures. As part of its Earth Day activations, Stella McCartney has also partnered with PETA on a pledge asking the public to end the use of leather.
Over 300 million cows are slaughtered annually for leather and meat. Every animal has a story, every animal has a soul. Animal agriculture is responsible for 16.5% of greenhouse gas emissions. More vegetarian dietary shifts could contribute up to one-fifth of the mitigation needed to keep warming below 2C.
The Summer 2023 collection is a minimal and sensual affirmation of the Stella DNA, punctuated with punky pieces strung with iconic Yoshitomo Nara illustrations and slogans. Led by next-gen Stella girl and animal lover Madelyn Cline, this message becomes a mantra: 'We are what we eat, we are what we wear'.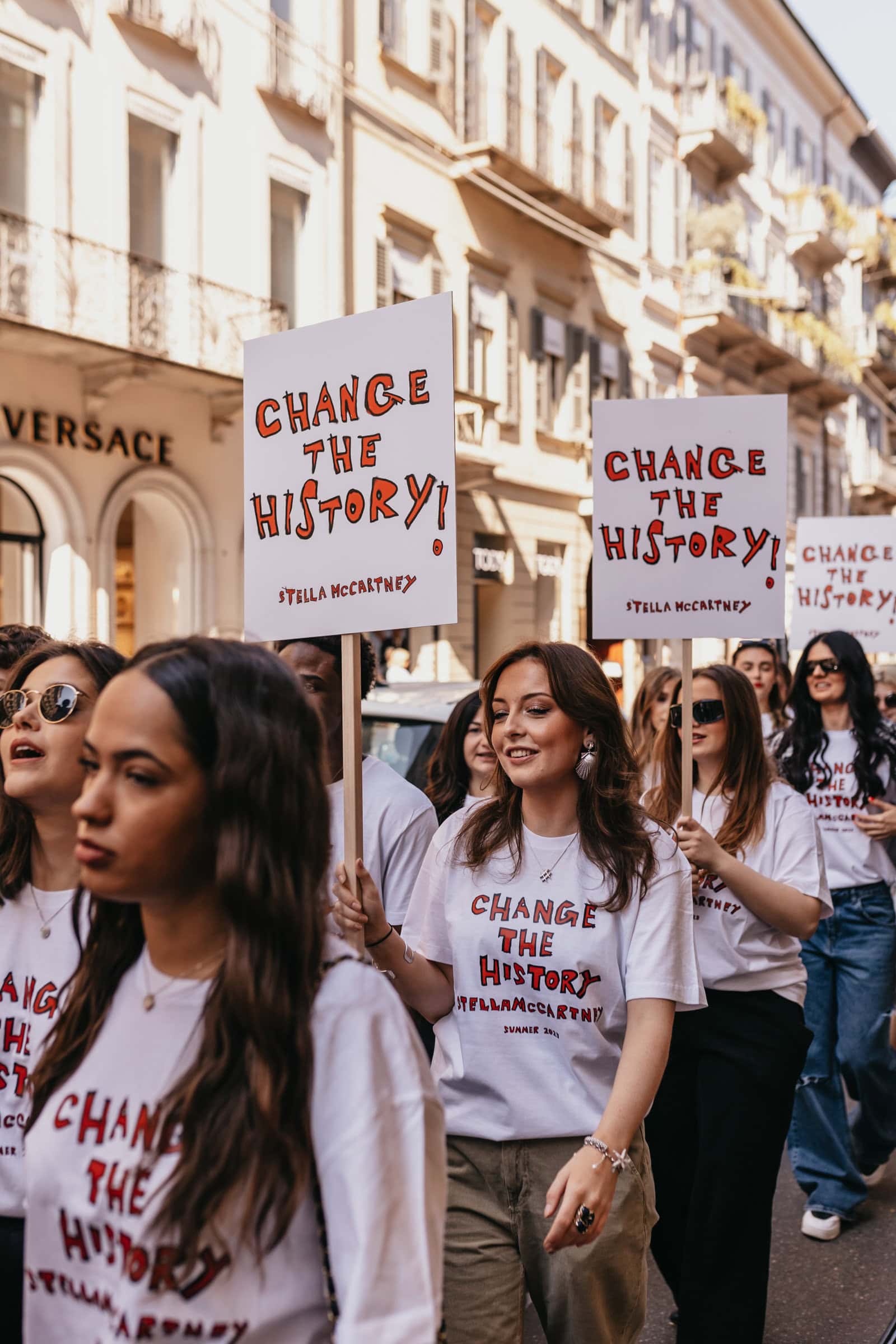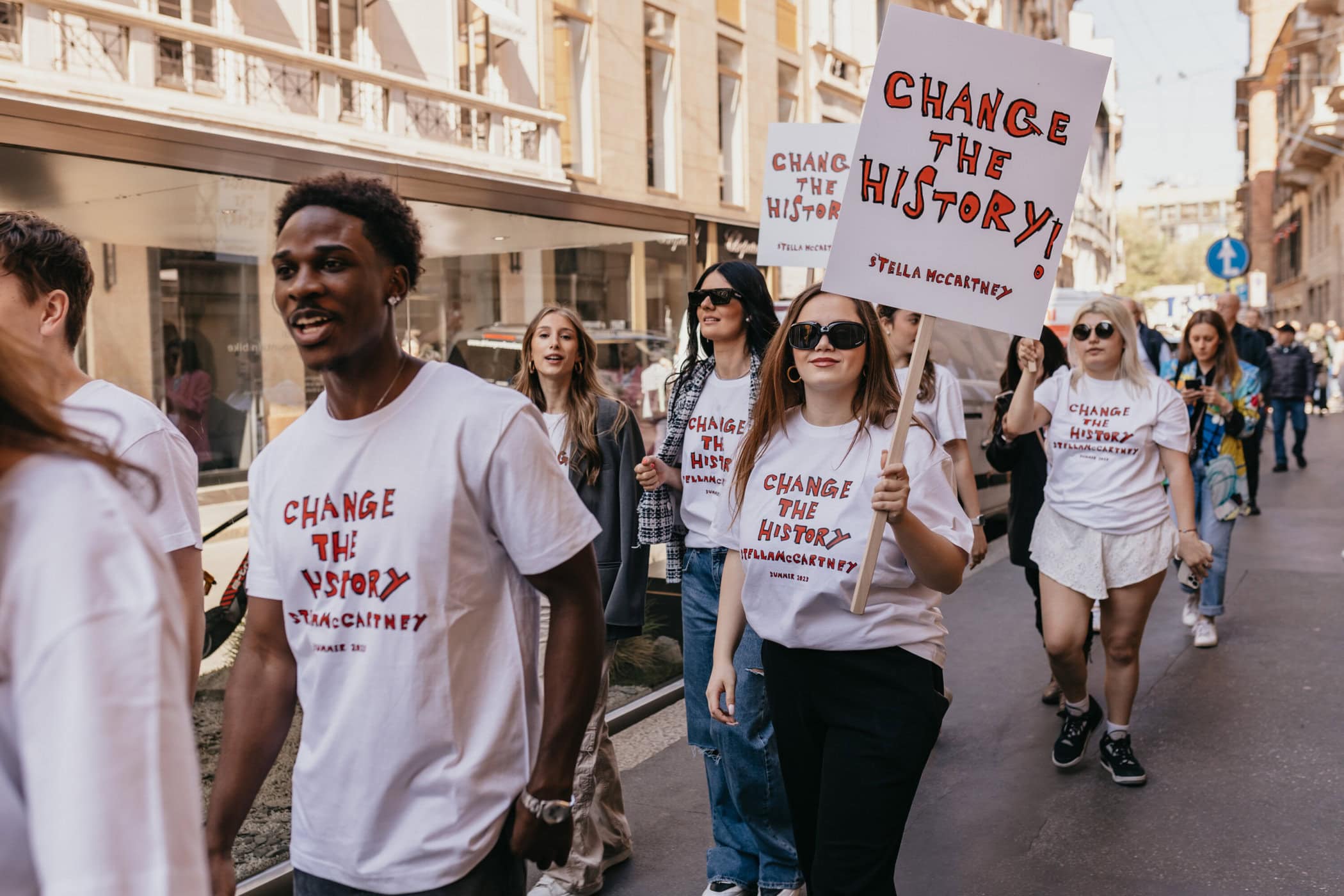 Every year, over 1 billion animals are killed for leather – including cows, pigs, goats, crocodiles and more. This is big business, with the exotic skins market alone estimated to be worth over $1 billion (PETA). Unfortunately, it comes at a massive cost to the planet.
According to the OECD, global greenhouse gas emissions are expected to rise by 4% over the next decade – with livestock accounting for 80% of that increase. Almost 90% of the world's animals will lose some of their habitats to agriculture by 2050 (World Economic Forum). The farming of cattle for beef and leather products Is responsible for 80% of the Amazon's deforested areas (WWF).
---