---
Serena Williams Embodies The Winter Season In Stuart Weitzman's "Be In Your Element" Line
Serena Williams returns to Stuart Weitzman starring in their holiday 2020 campaign titled "Be In You Element." The campaign is simple and straightforward; for each of the four shoes which Stuart Weitzman has designed for this collection, there is a corresponding photo of Williams of wearing it.
The photos are meant to paint the winter season as glamorous and magical. The black, nighttime-evoking background and her black apparel combined with a snowy foreground reminds us of the magic of a perfect winter evening.
You might notice that there is an important difference between the campaign images for the boots and for the one pair of stilettos. Although still dynamic in nature with the snow and the many iterations of Williams, the image with the heels features four static poses. This not only accentuates the architecture of the shoe, but demonstrates the variety of the collection. You'll also notice that this image features a much more festive jacket, reminding us that while Holiday footwear needs to accommodate the snow, there are many opportunities over this season to dress up and be glamorous. In other words, the photo is a very subtle push to encourage the consumer to buy not just a pair of boots but also a product more appropriate for elegant events.
Altogether, this series of photos does a wonderful job portraying the winter season without emphasizing Christmas. This sets the campaign apart from the litany of advertisements featuring ornaments, presents, and a barrage of red and green. Moreover, Williams is synonymous with strength meeting beauty. This makes her a perfect model to show off what winter has to offer.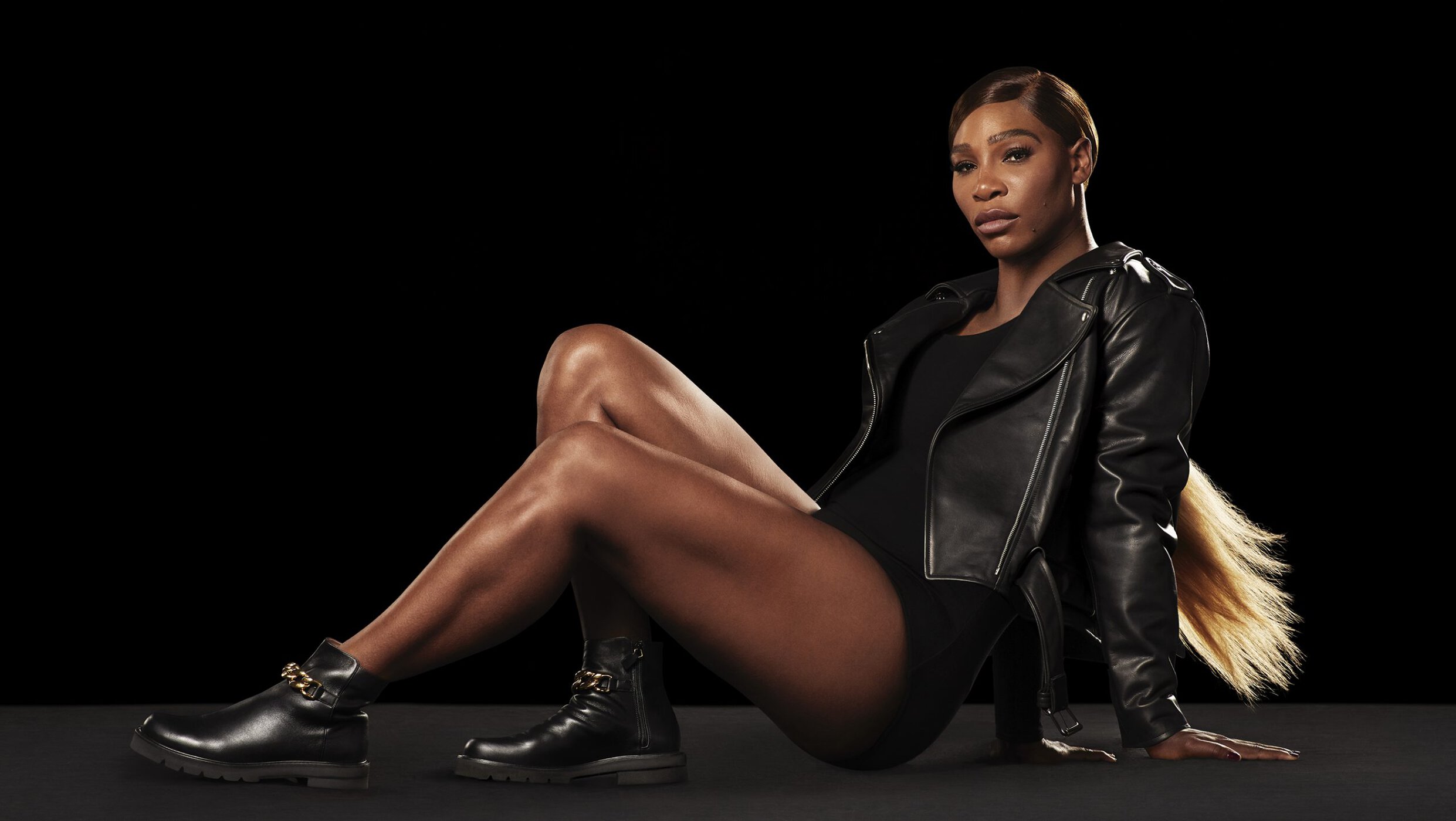 ---