---
Excitement, intrigue, and tantalization: all come upon us when we receive a letter or package in the mail. Each season the industry pays tribute to the lost art of the letter when sending out show invitations. Every envelope poses absolute possibility; anything could be enclosed beneath the crisp white folds held in your hand.
Over time invitations have evolved into an opportunity to make an artisanal and impactful first impression and sometimes create more questions than they answer. From this first encounter, we receive the "who, what, and where?" and are left pondering the "why?"
Chanel couture featured a more subdued but elegant invitation featuring a geometric illustration with a wink to their grand equestrian entrance made by Princess Charlotte Casiraghi. Prada adorned their guest with a limited edition pair of white Prada / Raf Simons pajamas featuring a striking black trim keeping their guest running with the pack. Loewe's ribbon invitation made a bright appearance on their set, which featured 4,000 individually cut ribbons, the work of multimedia artists Joe McShea and Edgar Mosa. Louis Vuitton was faced with sending Virgil's last show invitation. He was quoted saying, "Humor is an entry point for humanity," and he indeed invited a sense of whimsy with his interactive mobile invite, which serves as a poignant reminder to allow yourself to smile.
With that, here is a look at The Impression's best Men's & Couture 2022 Fashion Show Invitations. We hope you enjoy.
Men's Fall 2022 Invitations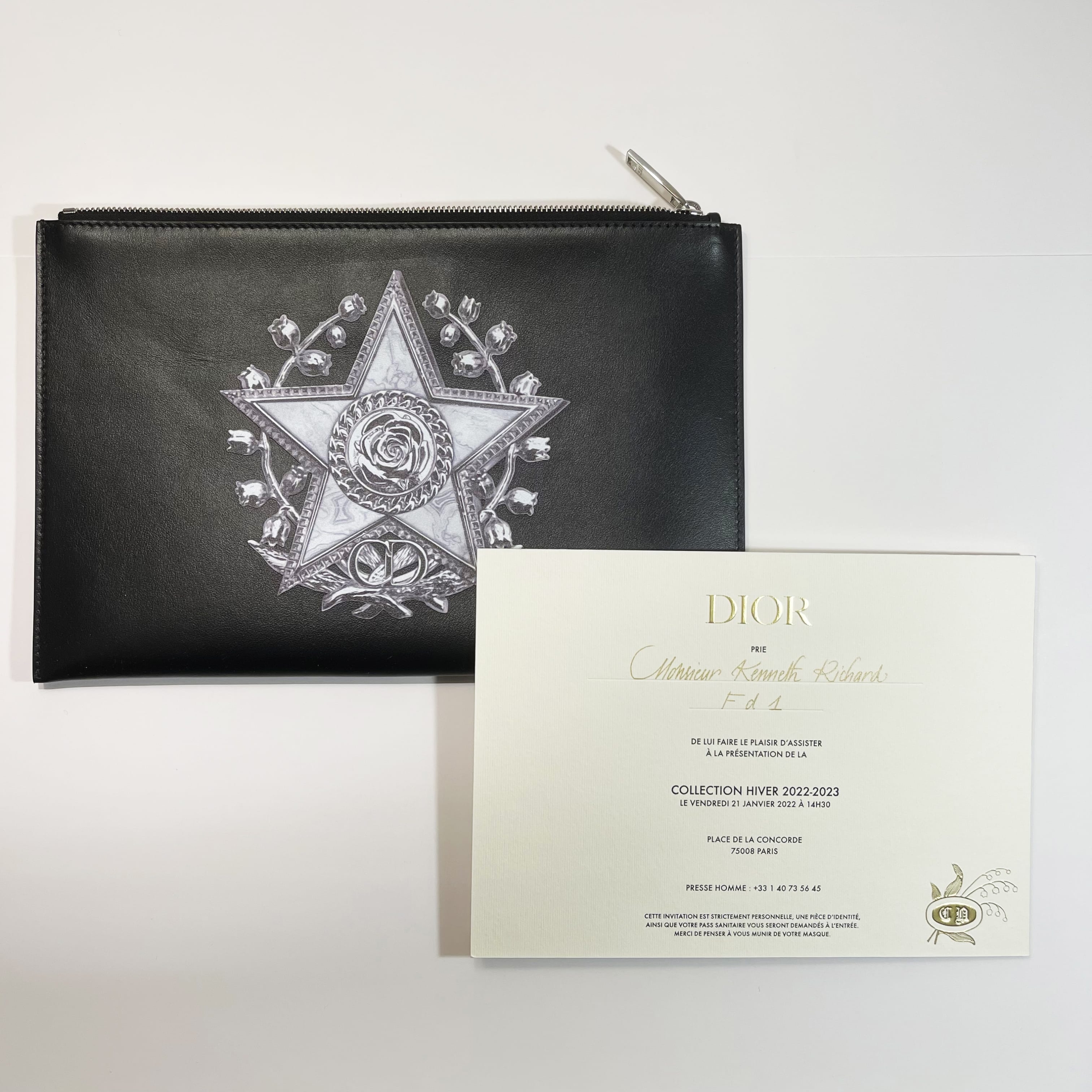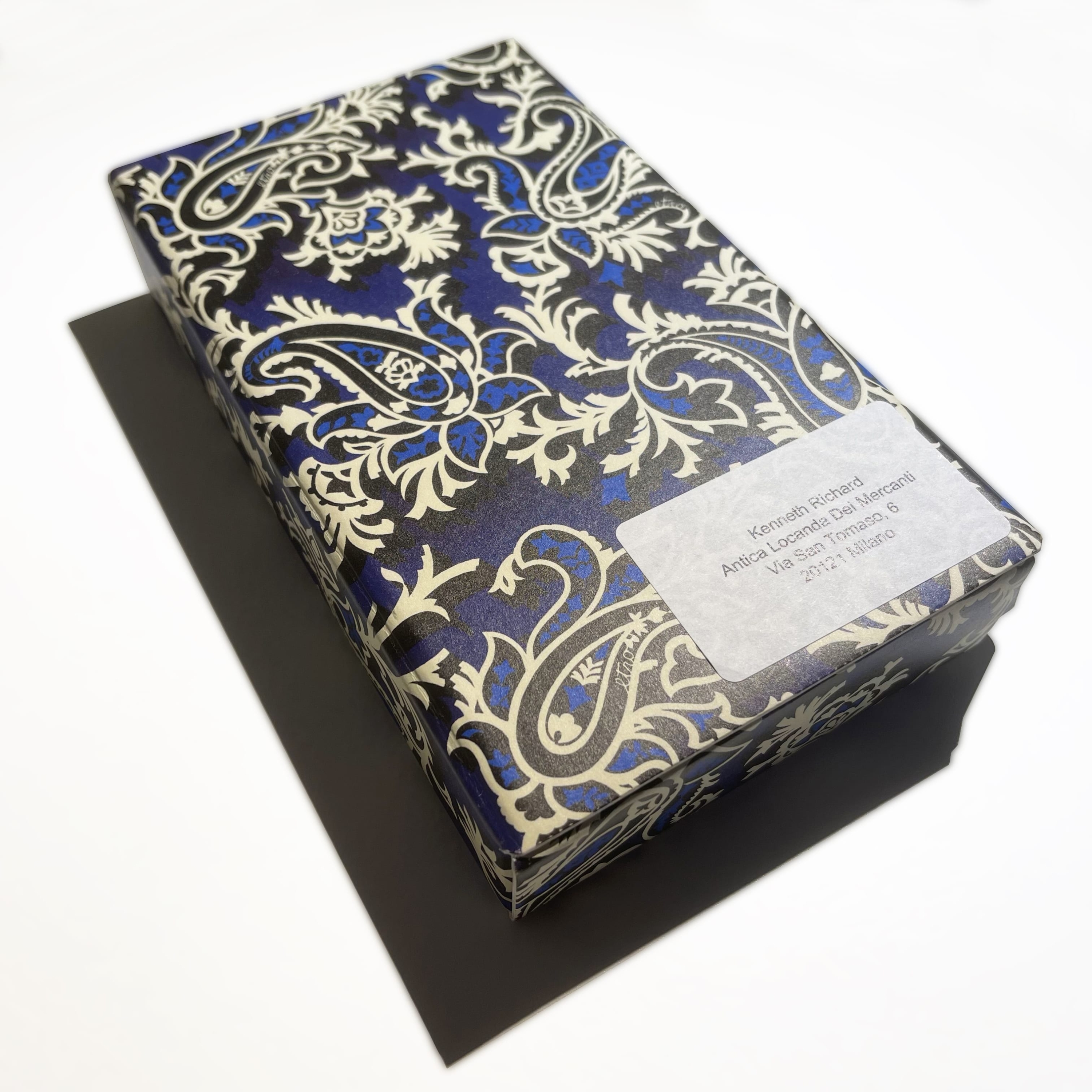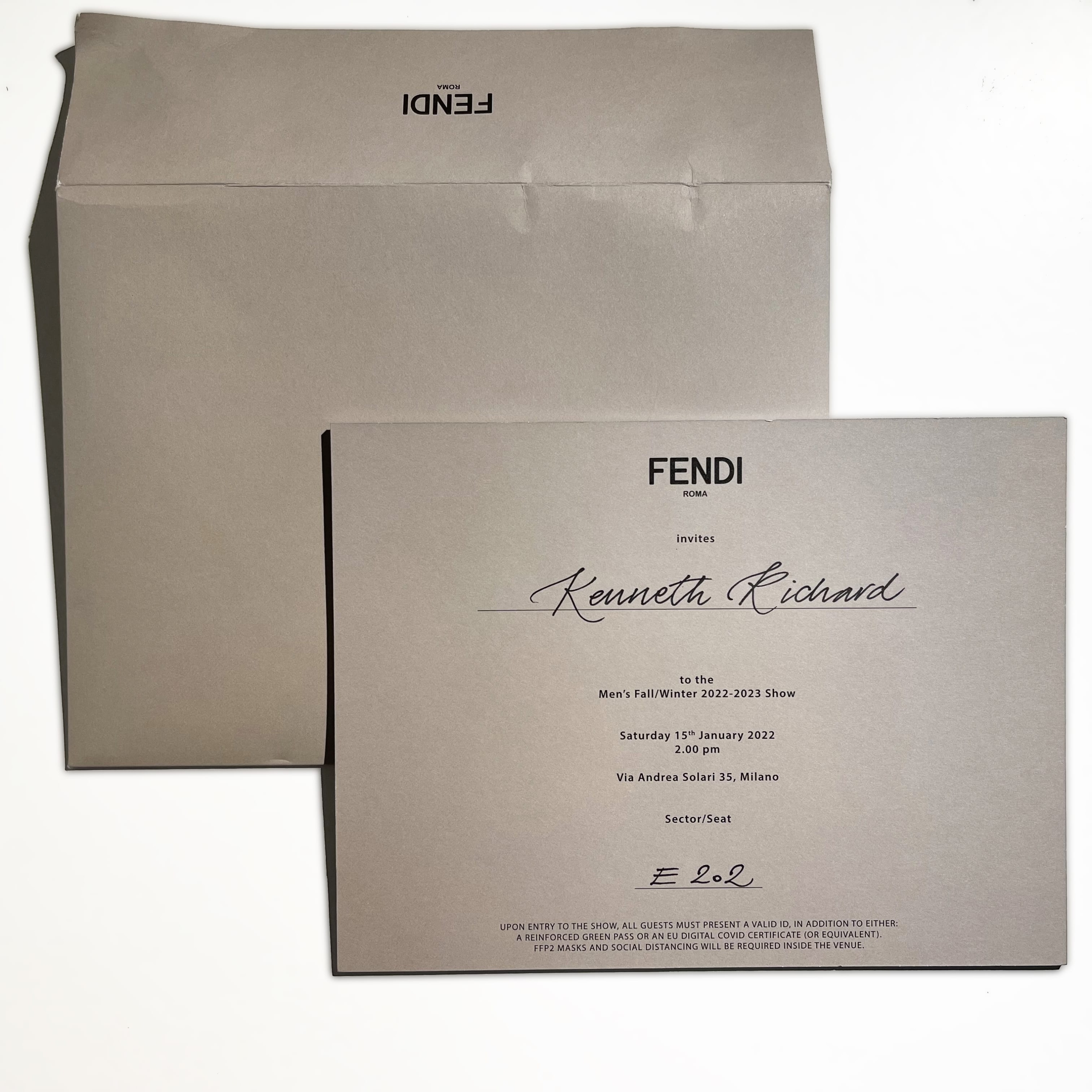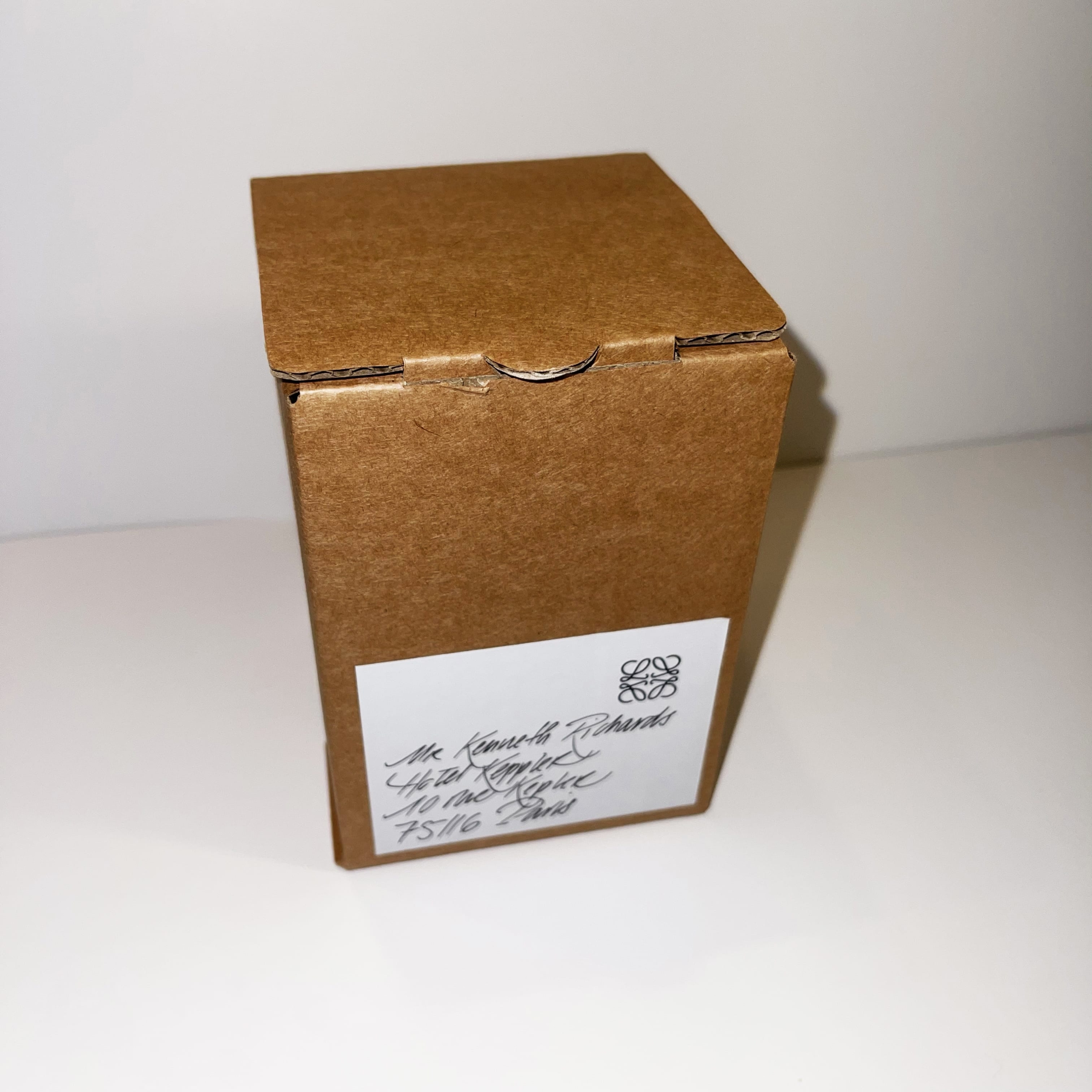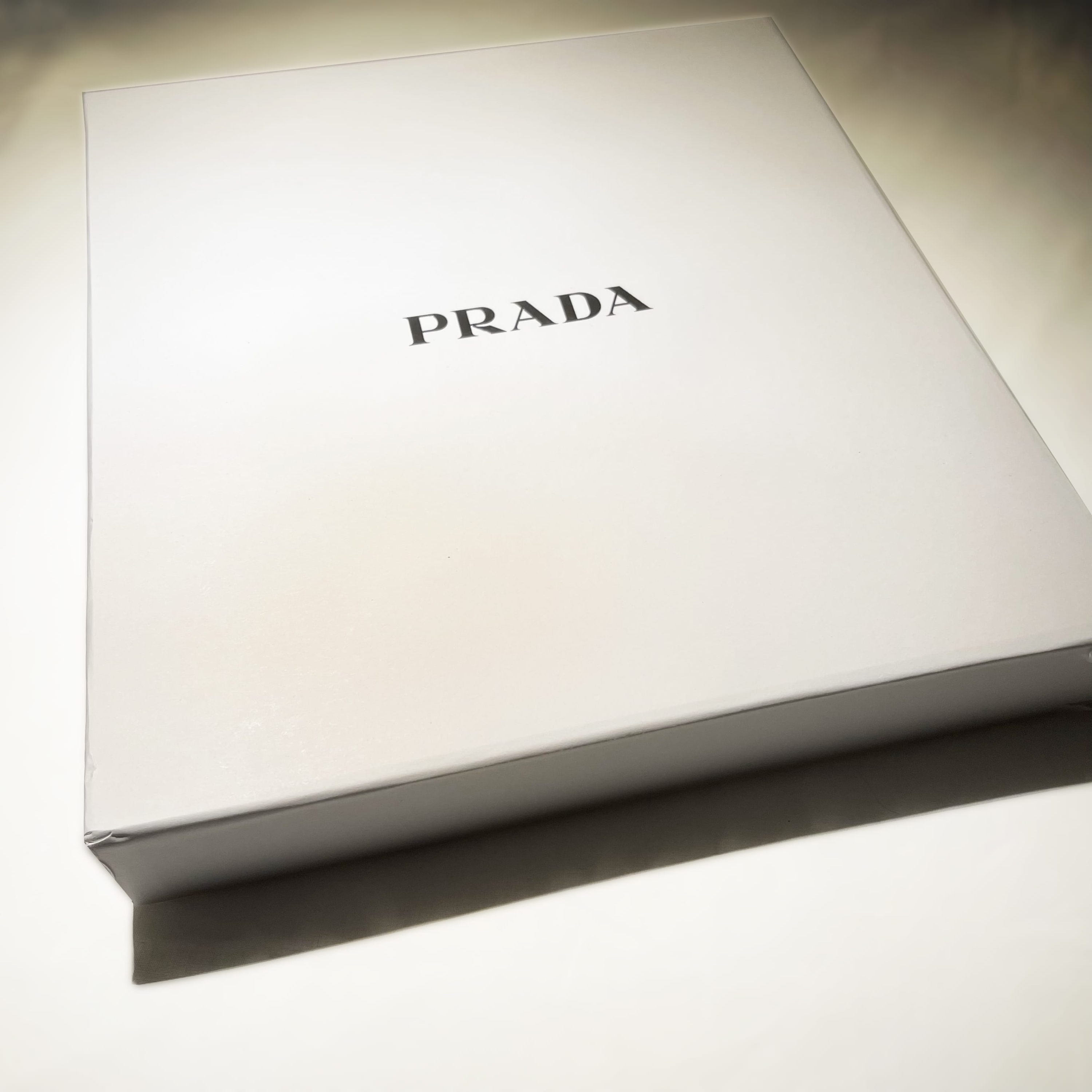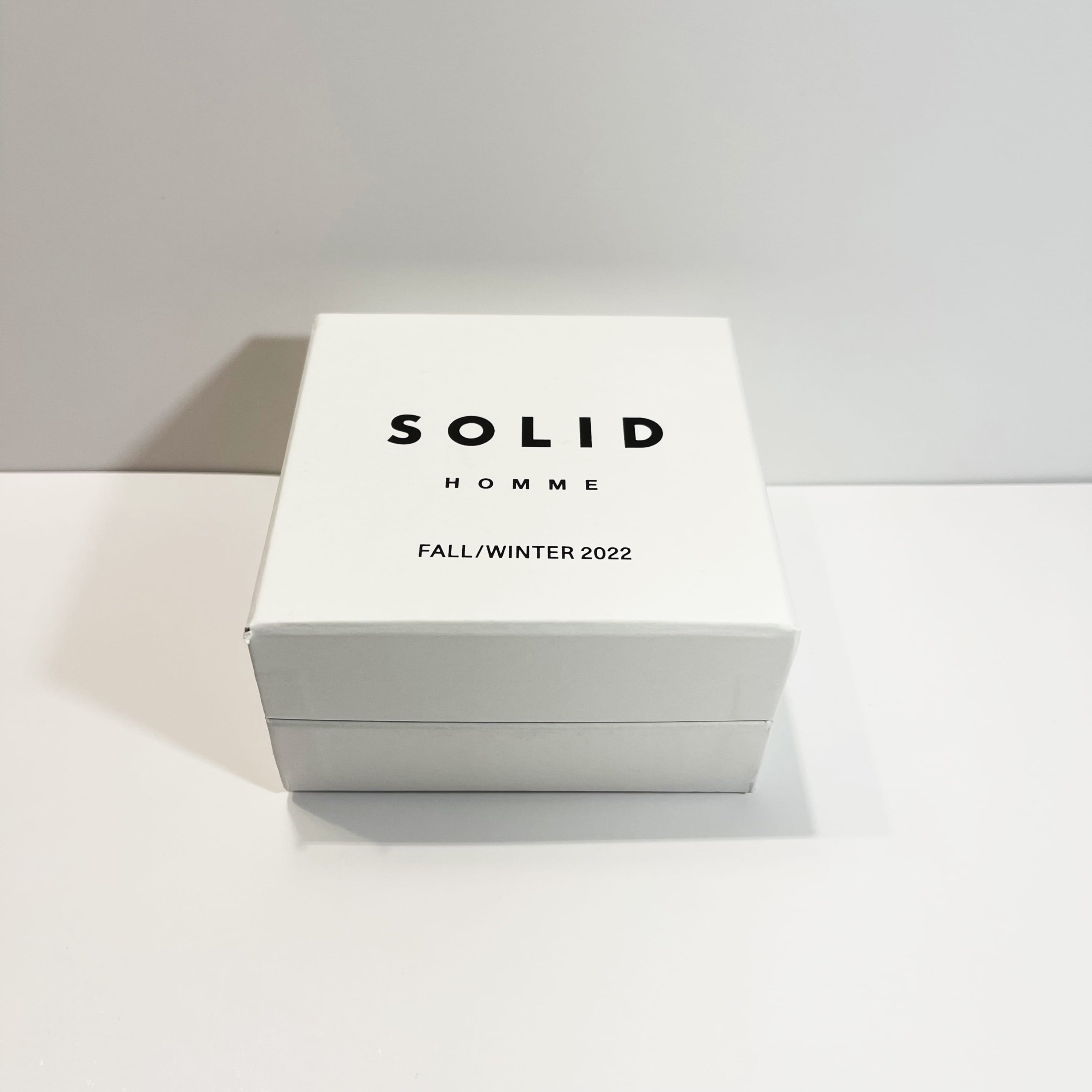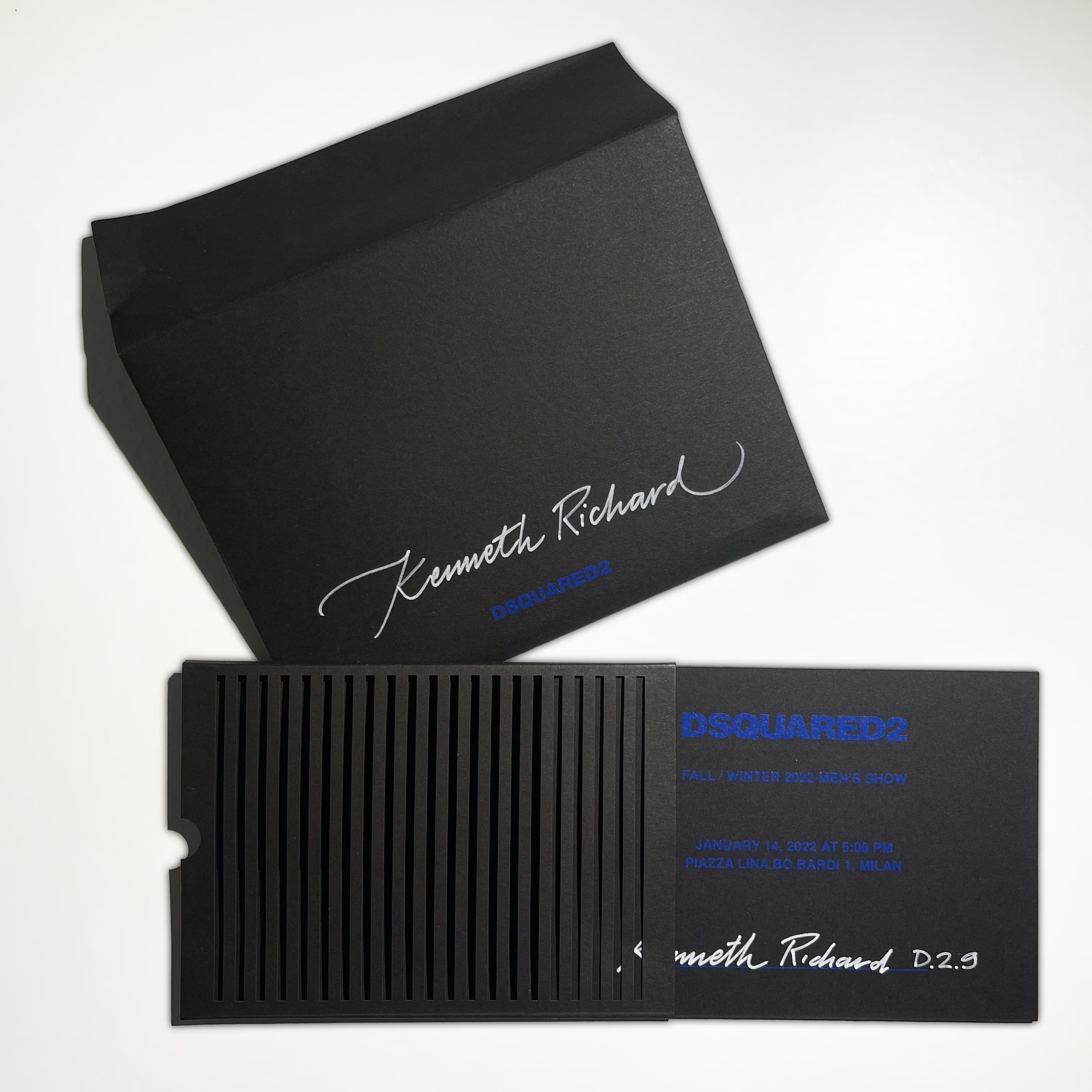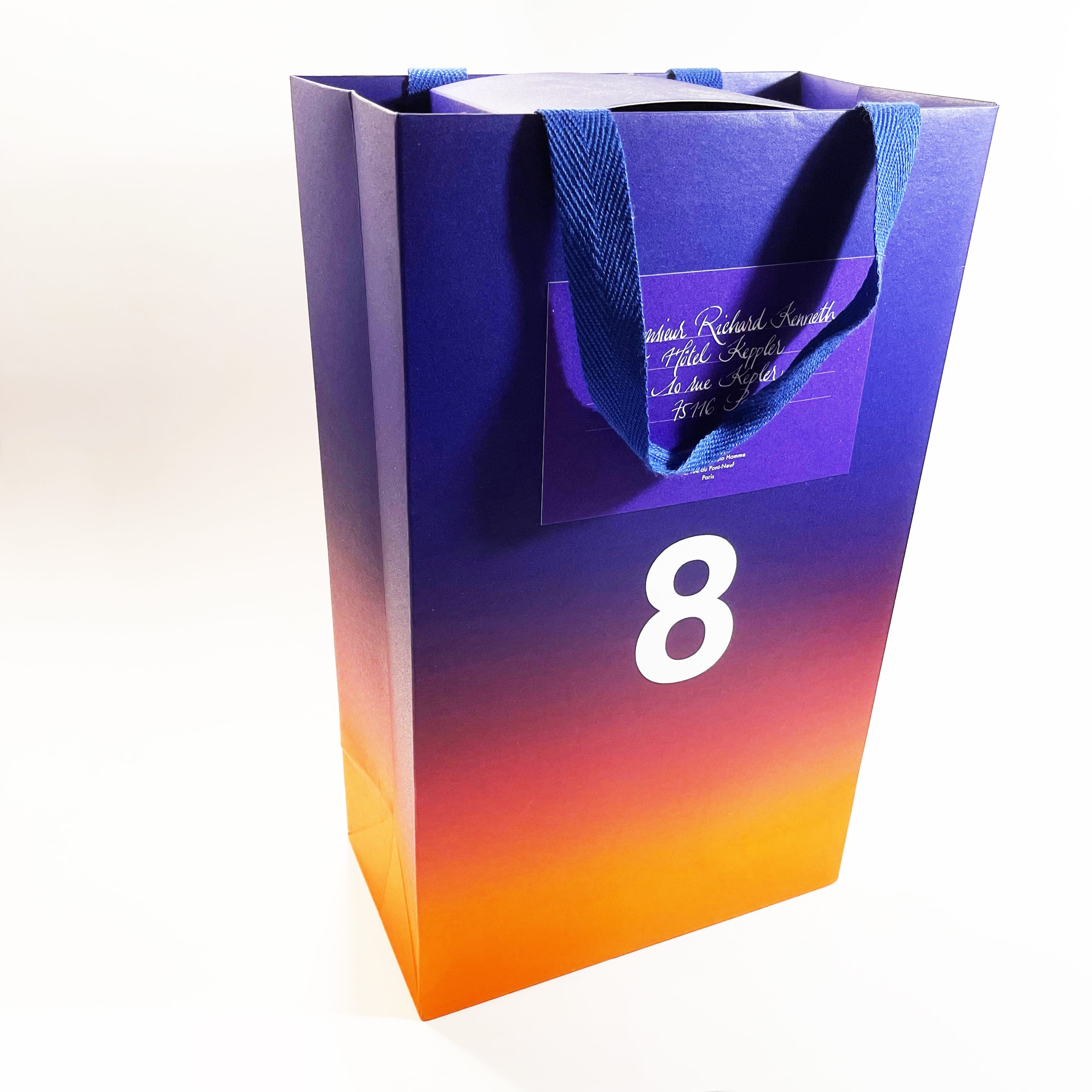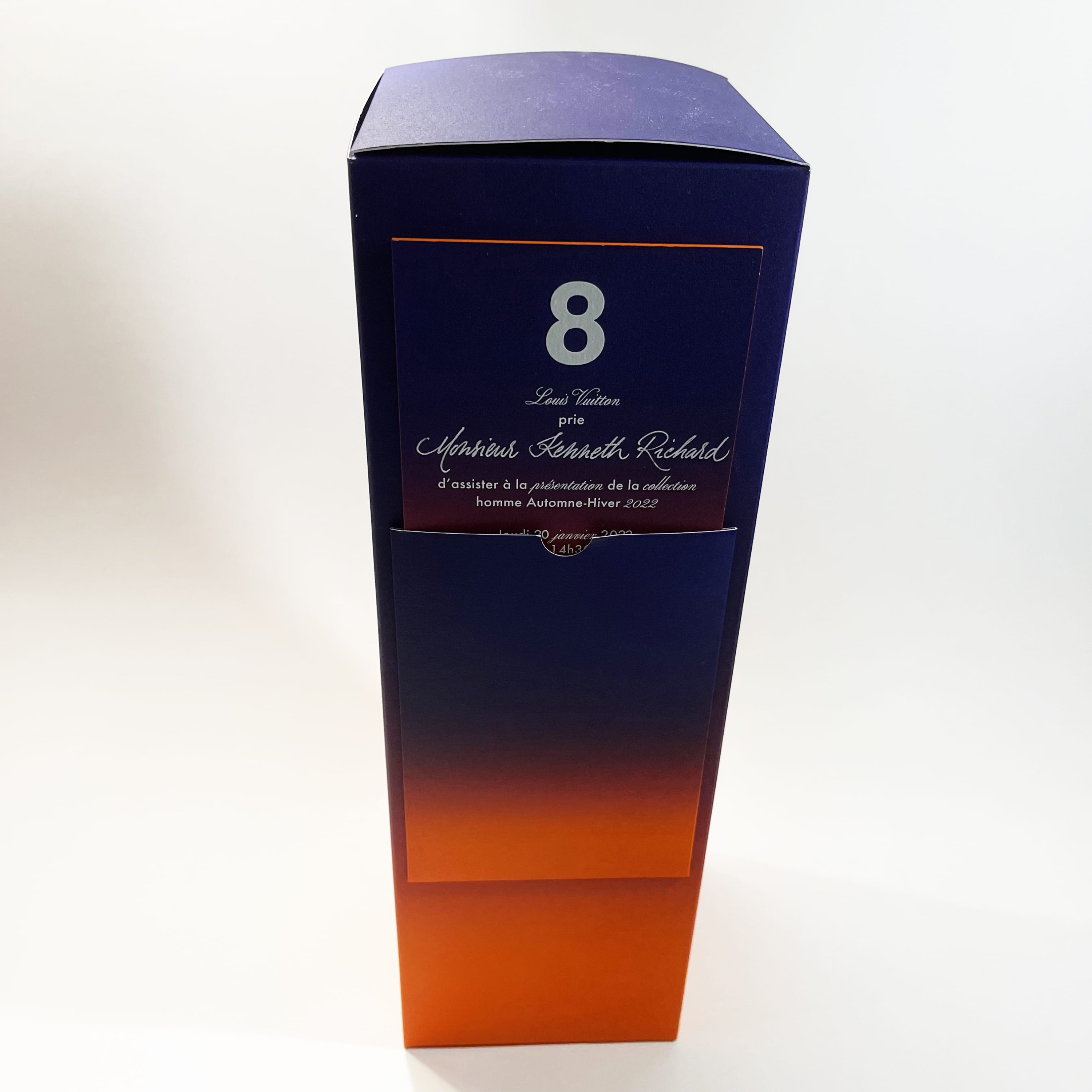 Couture Spring 2022 Invitations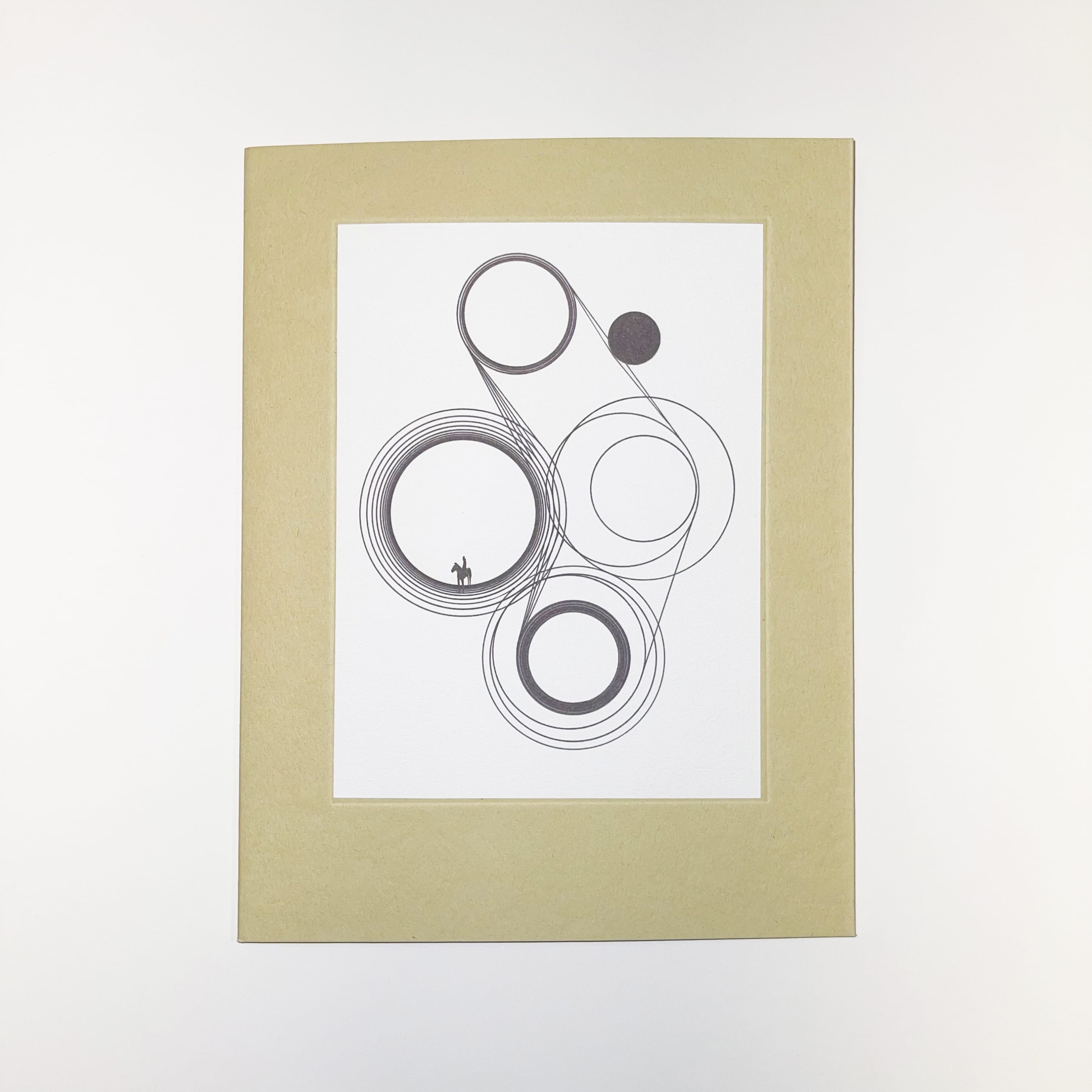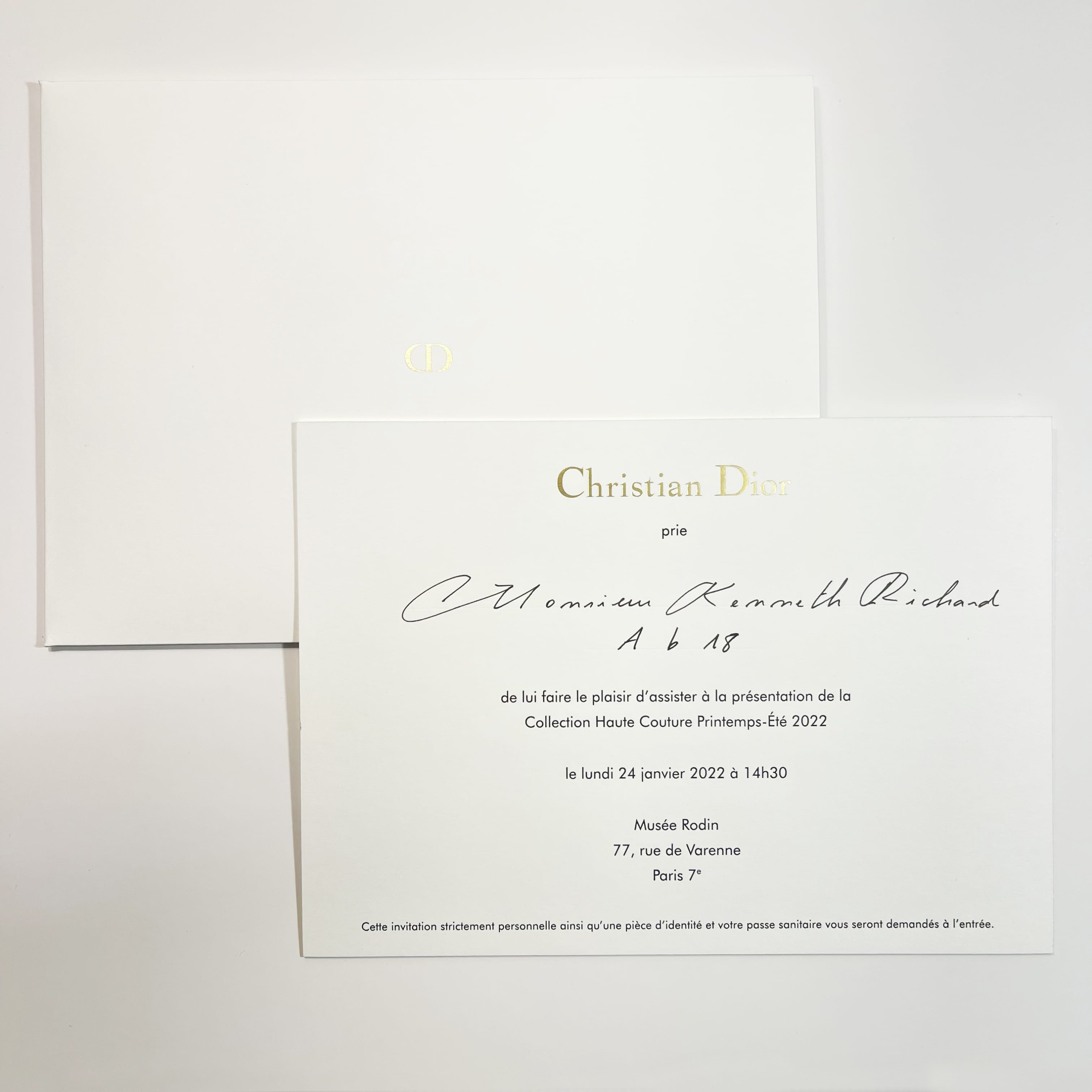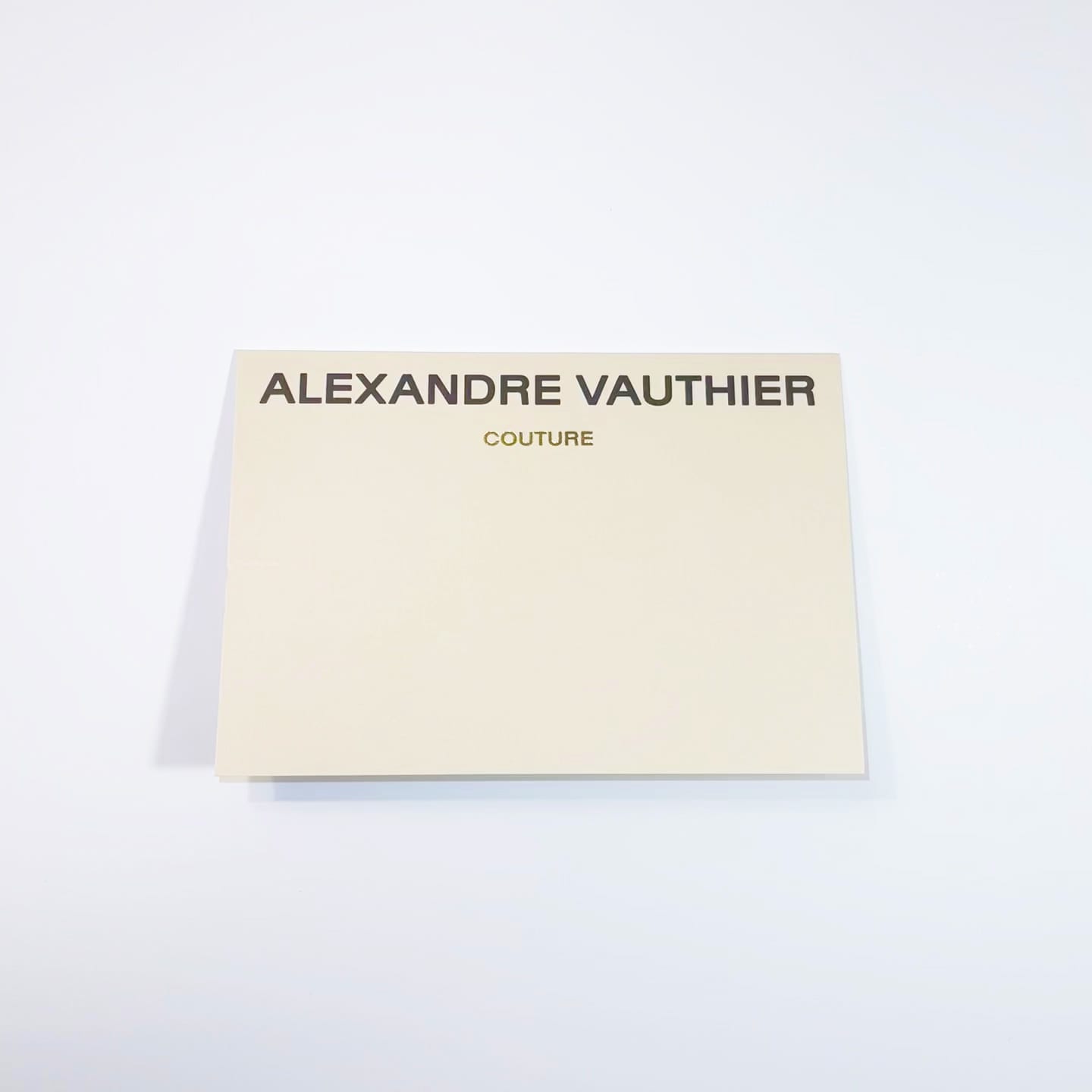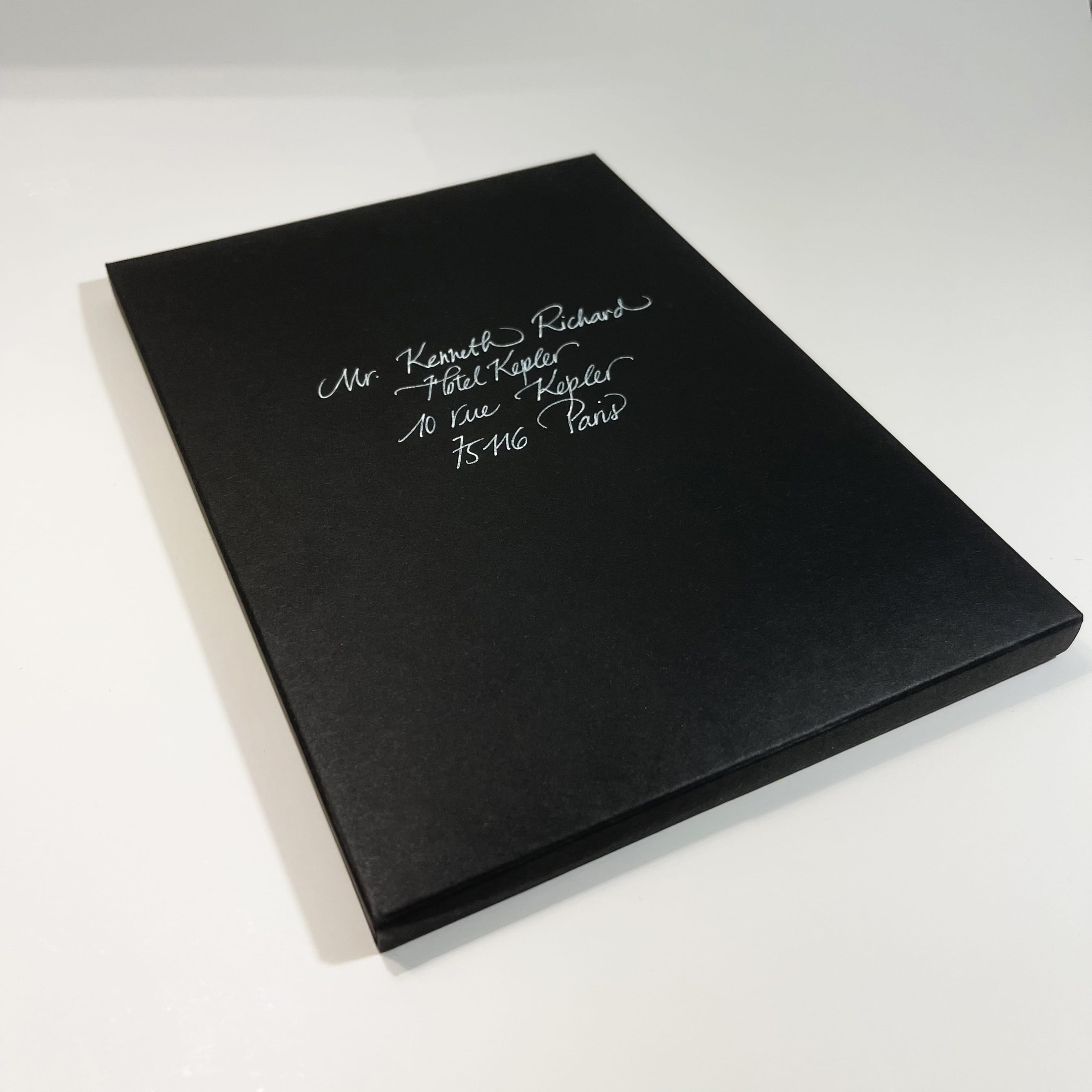 ---