This month's SS23 runway season is set to put a stake in the ground and declare the race for the future of fashion well and truly on, as new designers take up space alongside established names, the merging of the two will create a halo of much-needed buzz across the big four.
By Angela Baidoo
The reshuffle that took place during the year of resetting, saw several tentpole names vacate their slots at the big four – some to show off-schedule on their own terms and others to reduce the churn of annual collections. This has left some much needed breathing space, which new designers have readily filled, taking up the call-to-action to inject new life into the schedules, which if we're laying all cards on the table, had become unnecessarily bloated.
With the past two years seeing a shift to rectify who was given a covetable spot on-schedule, and who was in-effect left out through years of gatekeeping, richer narratives are starting to emerge from young designers (especially those from marginalised communities) who are mining from their heritage and telling their own stories, showing alongside long-time industry insiders who are leading established fashion houses into new chapters. And are in many ways helping to stave off recurring questions around legacy and the passing of the reins.
So, here at The Impression we are highlighting the new names to have on your radar, and which debuts will be the most hotly anticipated during this Septembers show season:
Barragán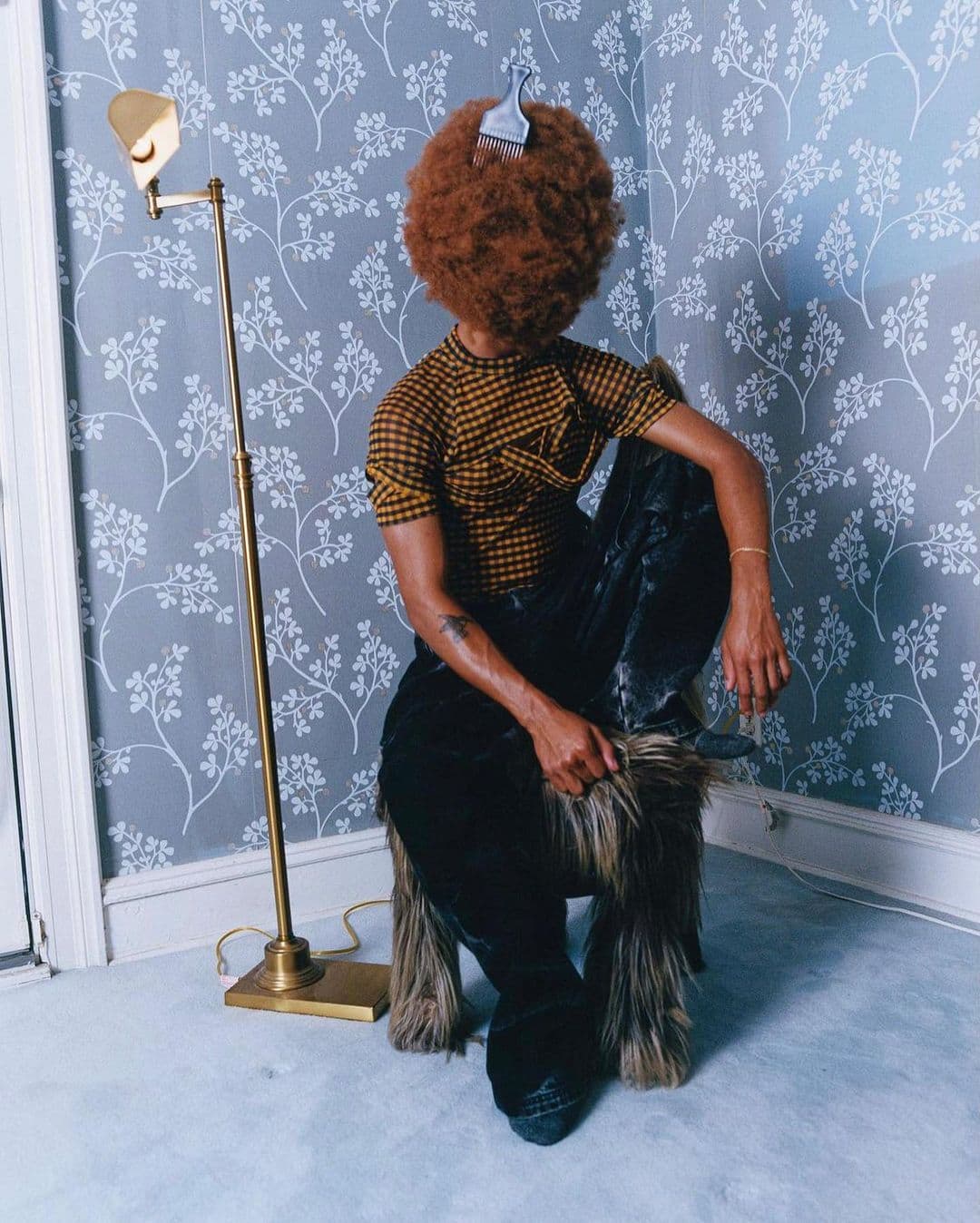 Breaking New York Fashion Week out of the curse of commerciality, Barragán brings in a dose deconstructed energy, while placing unbridled queer sexploration front and centre.
Founded by Victor Barragán in 2010, his brand has taken the collective approach to building a network of friends-as-muses from his creative community. They serve to support and influence the self-taught Mexican designer, and their specialisms range from chef to DJ to stylist.
Making a return to the schedule after previously showing in September 2021 – and releasing his spring summer 2022 collection direct-to-consumer via the drop method – it will be interesting to note how the brand continues to develop its DNA, especially as it is one of the few authentic queer-based collectives creating for their own community, in an industry – judging by the men's shows in June – which has only just started to flirt with alternative masculine identities.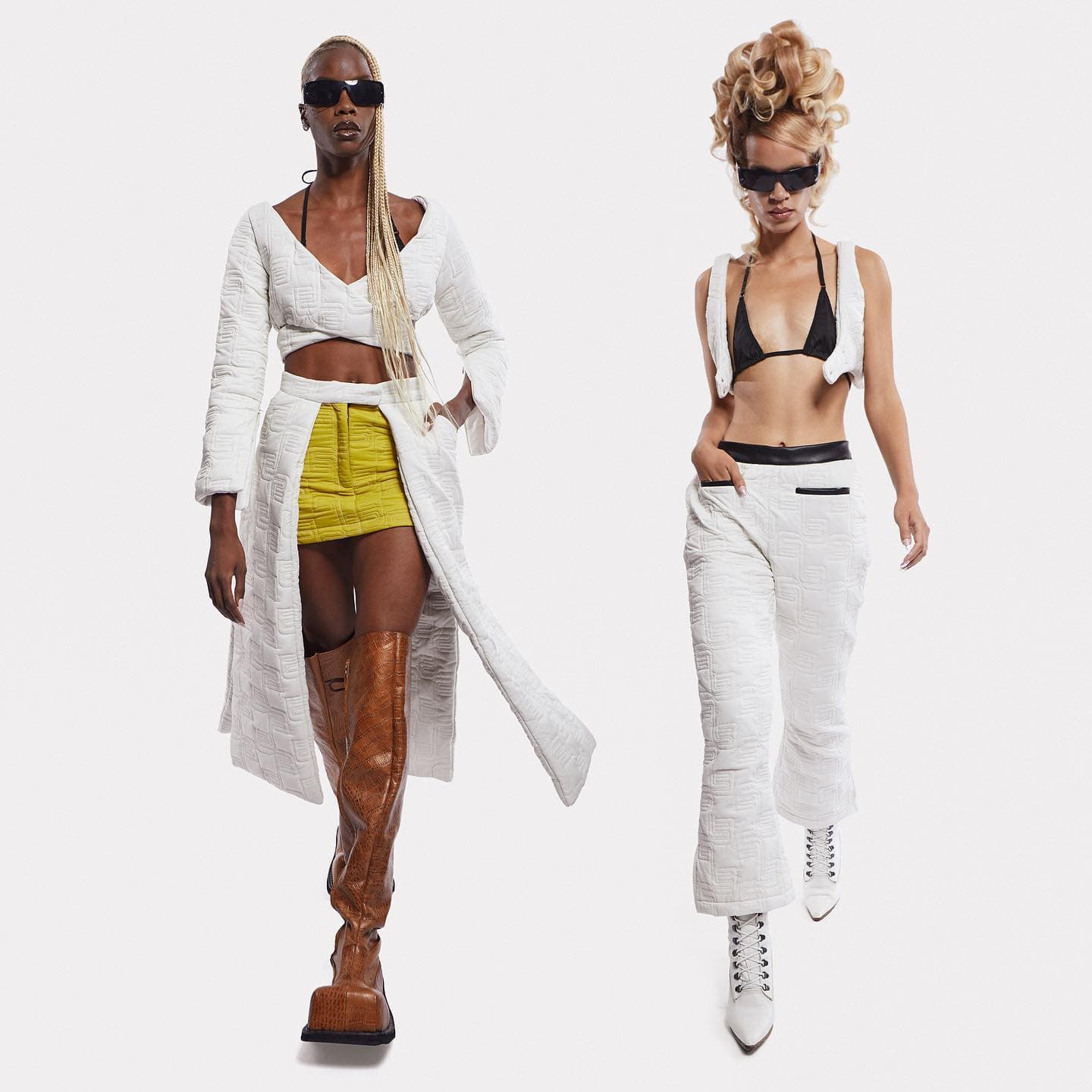 Ashlyn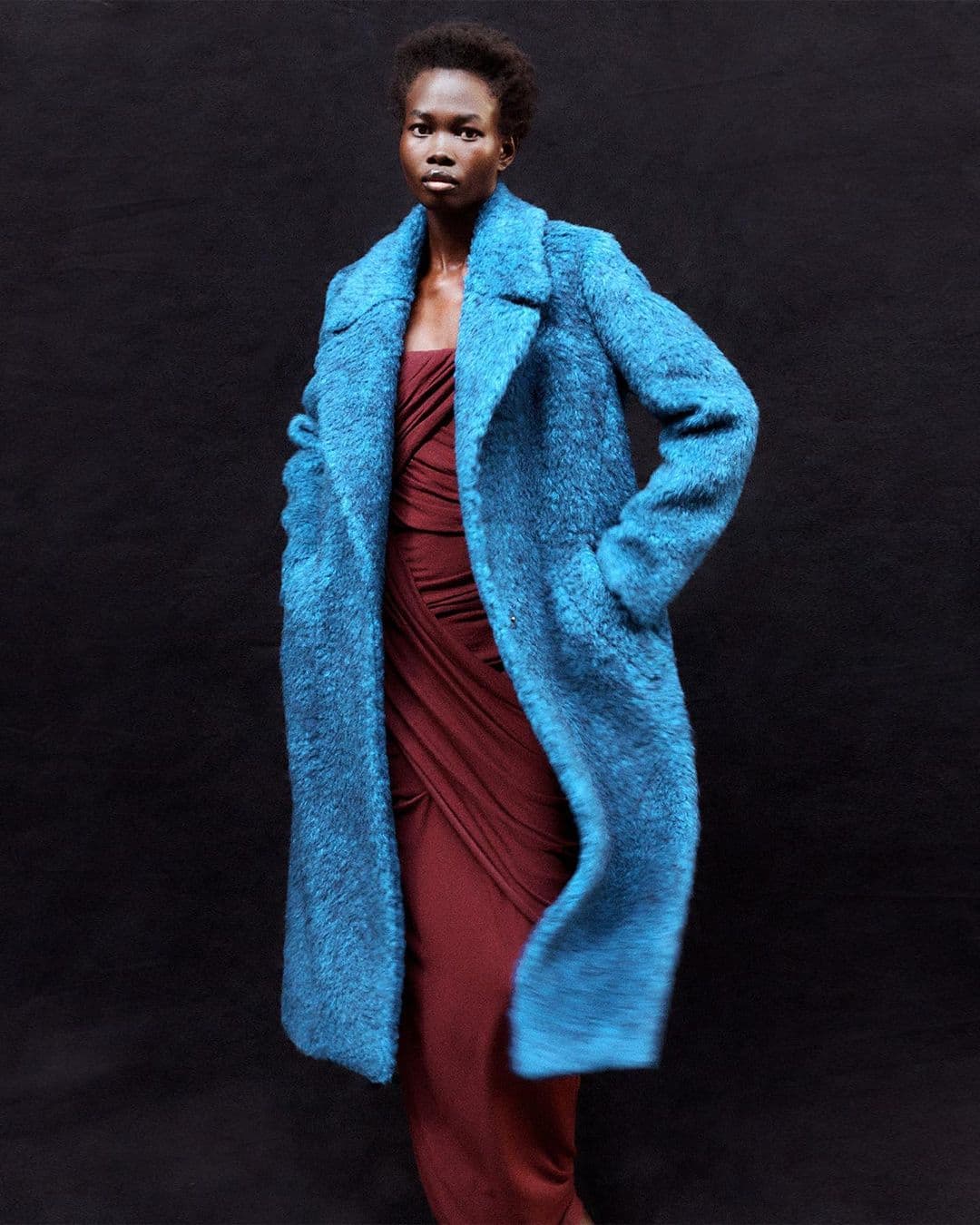 Ashlynn Park's "modern interpretation of traditional tailoring" saw her namesake label catch the eye of the LVMH Prize judges and make it to the finals this year. Although her brand has only released a collection for the fall and summer seasons, there is already talk of her 'powerfully feminine' handwriting making her one of the few viable brands who could put American fashion back on the map, alongside the likes of her predecessors Proenza Schouler and Altuzarra.
A clear influence of her years training as a pattern-maker-cum-designer at Yohji Yamamoto is evident throughout her work. Seen within the expert cutting across her tailoring, dresses, and separates she possesses that rare ability to pull off avant-garde yet ultra-wearable pieces. Her signature silhouettes sculpt around the body, with volume emphasising the hips and shoulders working seamlessly alongside sharp cropped tailored jackets, raw-edge trench coats, and gathered cocktail dresses layered over skinny pants.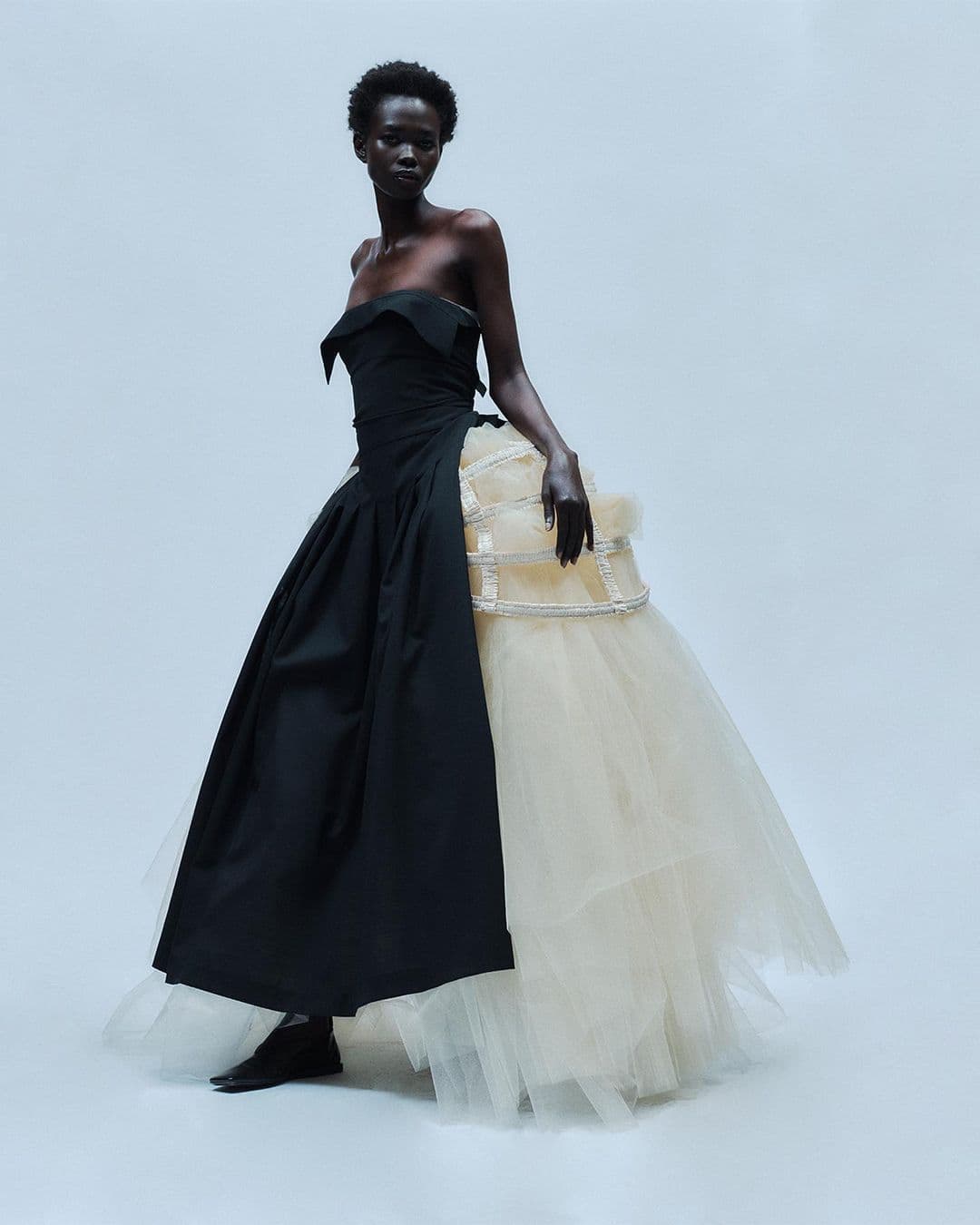 Marni
As more designers opt to disrupt the status quo of the traditional fashion calendar, we are witnessing more brands transplanting to other cities, and this season it's not just Paris vying for the attention of emerging and established brands alike. For spring summer 2023 Milanese-based Marni – under the creative direction of Francesco Risso – has decamped to New York. A city whose vibe seems more suited to the youthful direction that Risso is steering the brand towards, and it's a chance for Marni to get closer to their customers while fans can experience their colourful re-crafted world as part of the tour.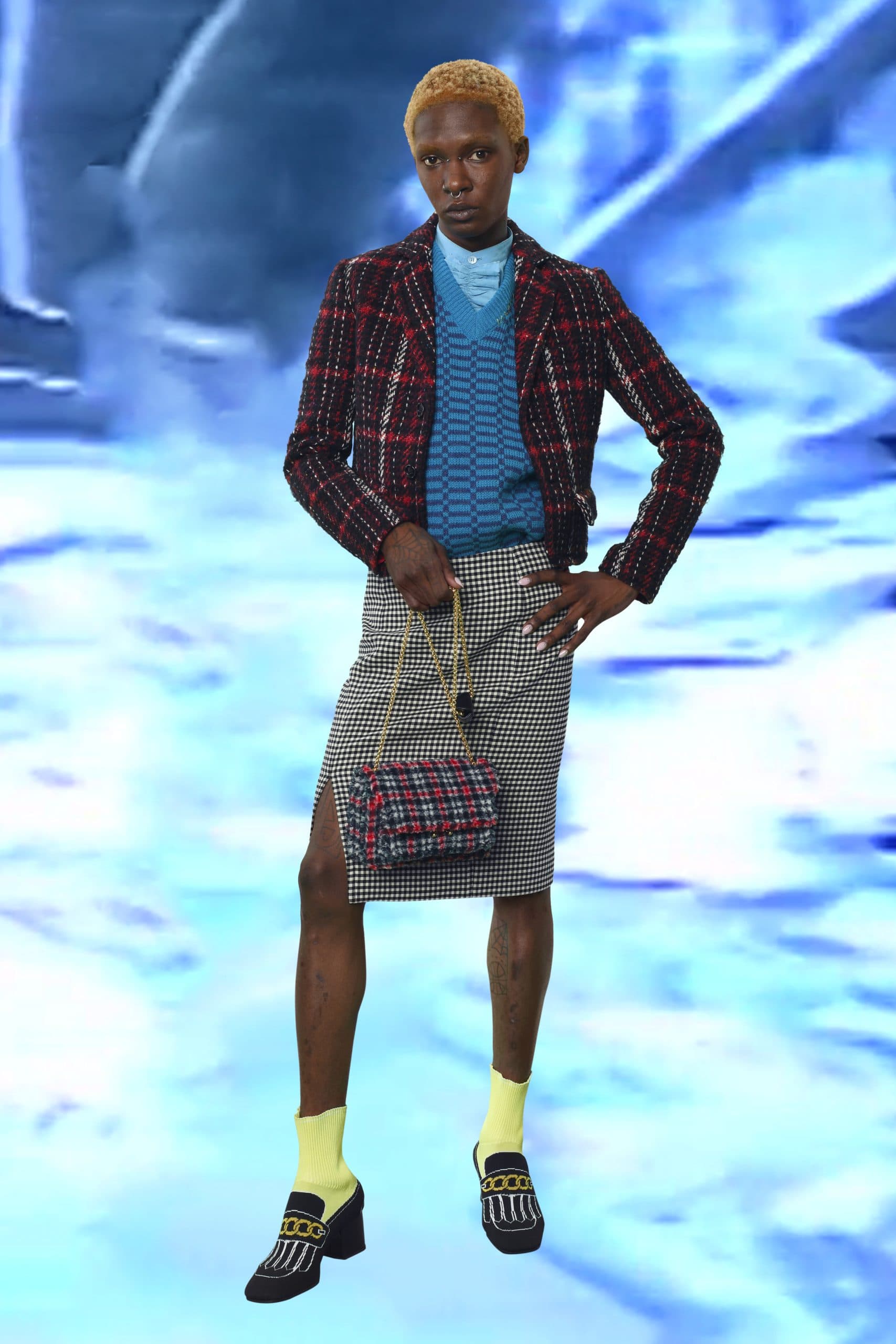 Raf Simons
As part of the globe-trotting cohort of designers, Raf Simons is transferring from Paris to London this September, which alongside shows from Burberry and JW Anderson will mean some much-needed clout is added to London's week on the schedule. With collections that invite dialogue, leaving it to the viewer – then wearer – to make of it what they will, Simons always manages to incorporate a modicum of the current zeitgeist into his particular brand of luxury. Fall 2022's glossy black and oxblood leather, black-on-black sleek satin dresses, and skeletal accessories nodded to last season's obsession with the dark arts, so show-goers will be counting on a collection that will take them on another perfectly composed dissonant journey.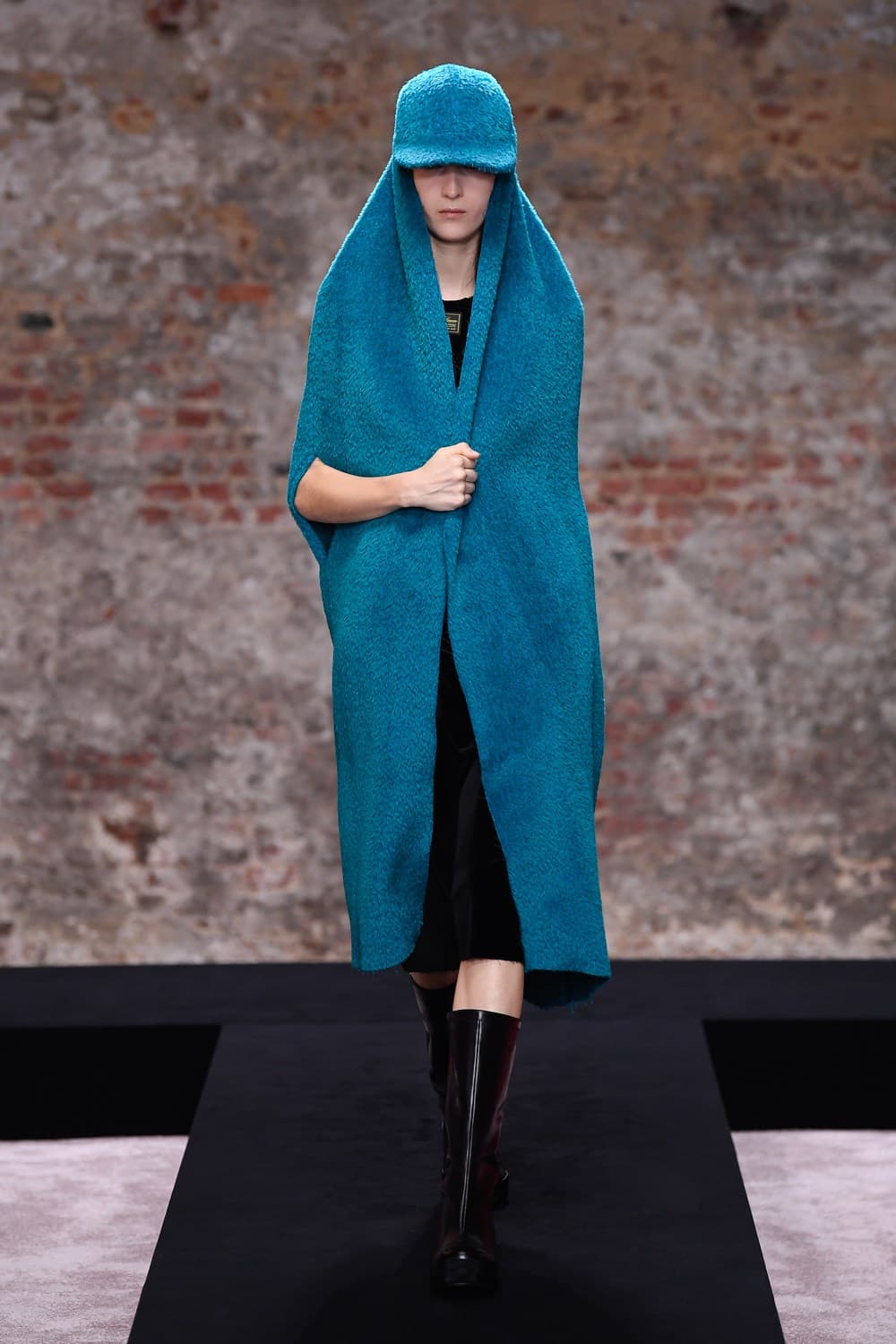 KNWLS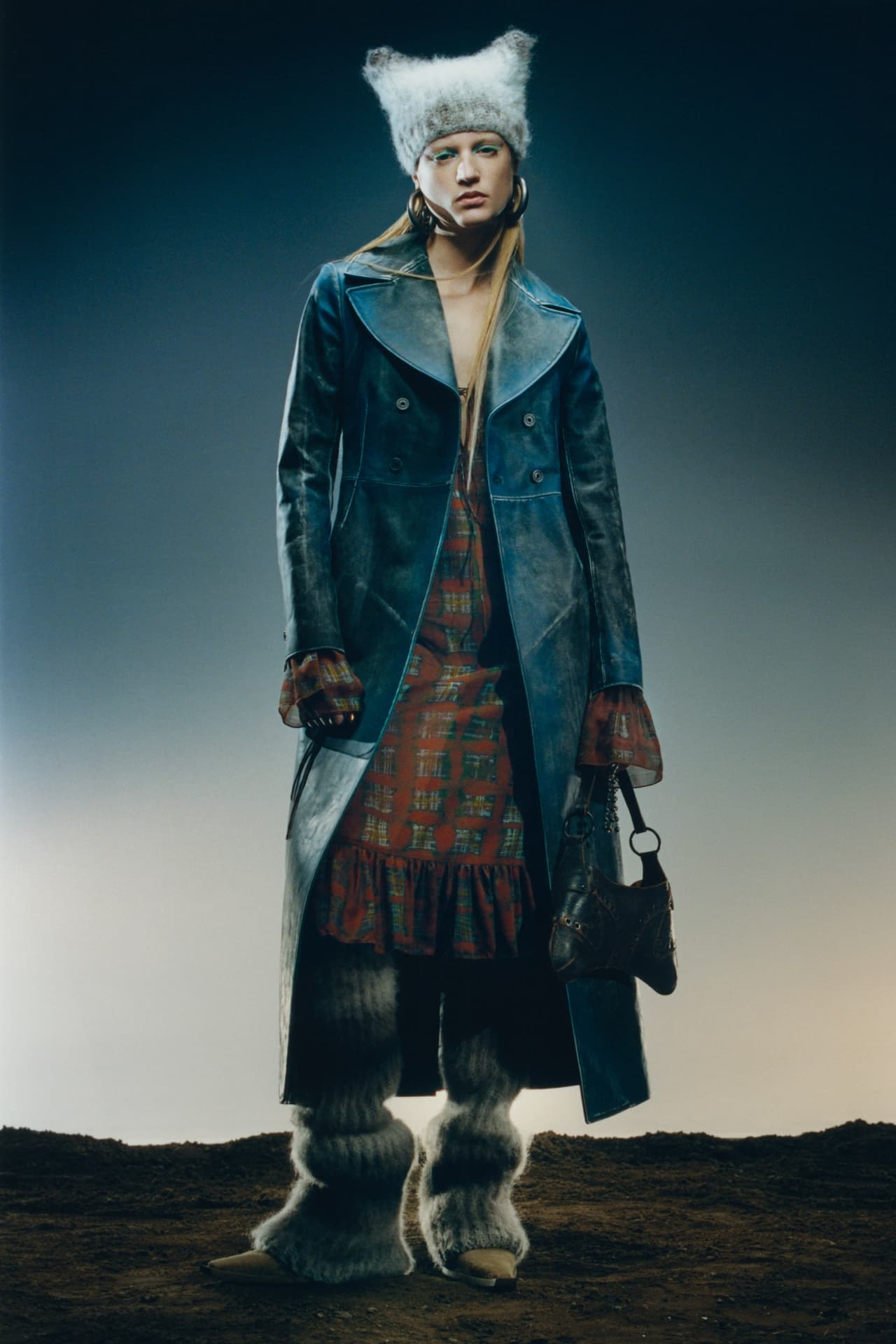 Re-branding as KNWLS in 2021, Charlotte Knowles and partner Alexandre Arsenault speak to the woman who straddles edgy elegance with streetwise confidence. Their second-skin silhouettes and risqué cuts have found a home among Y2K obsessives but looking a little deeper at their most recent collection reveals a more industrialised grungy iteration of the era over the saccharine sweetness which has seen the resurgence of bubble gum pink and Swarovski-embellished everything.
With last seasons distressed leather, slinky jersey, nature-inspired prints, and moss-coloured ombre knits proving popular, we can expect more of the duo's grown-up take on grunge to grace the runways, hopefully with further emphasis on their accessories line and signature styles, which after only 6 seasons they have already managed to nail. No mean feat for such a young brand, but over the next few years of growth will help them stand out from the crowd to secure those sought-after re-orders.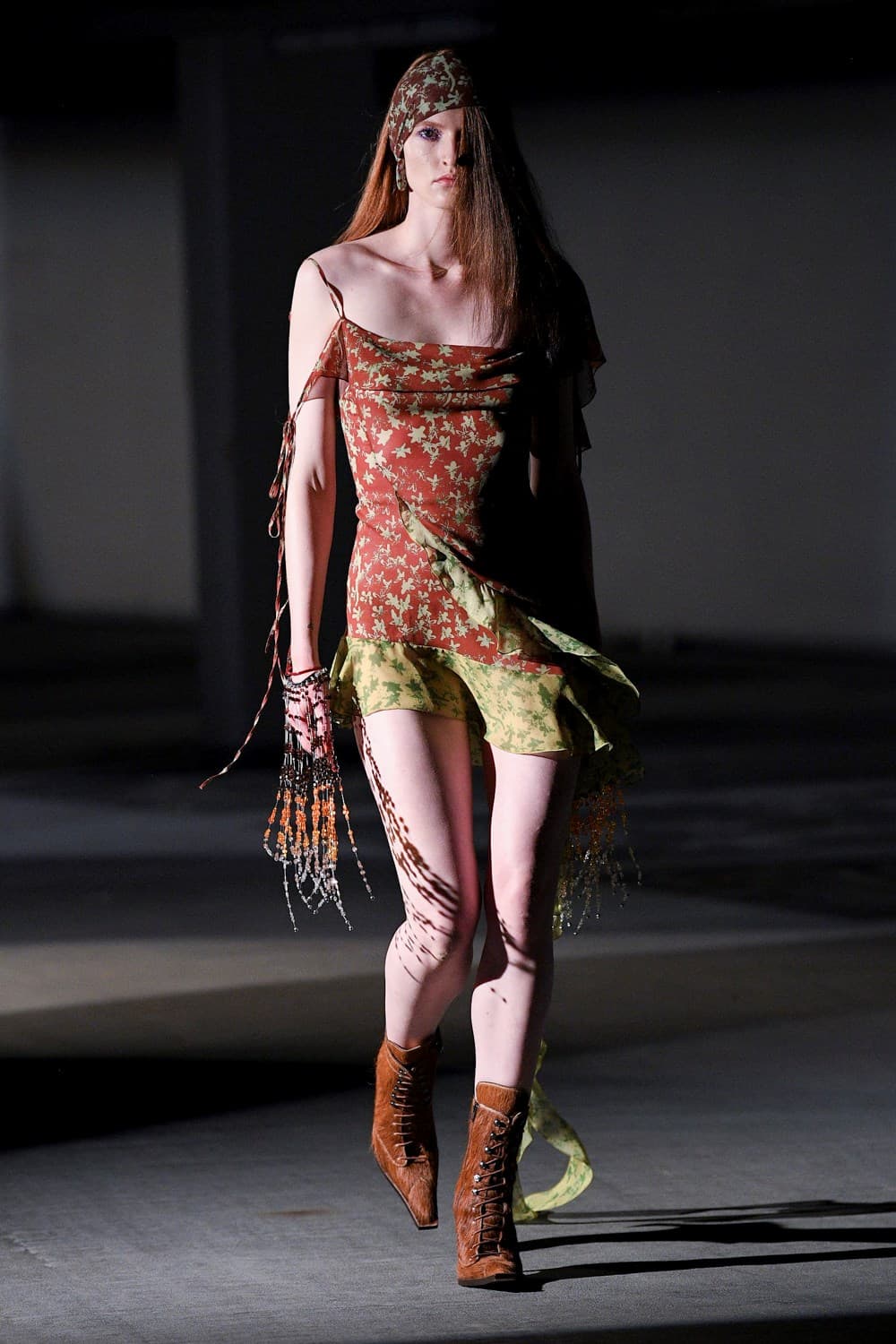 S.S. Daley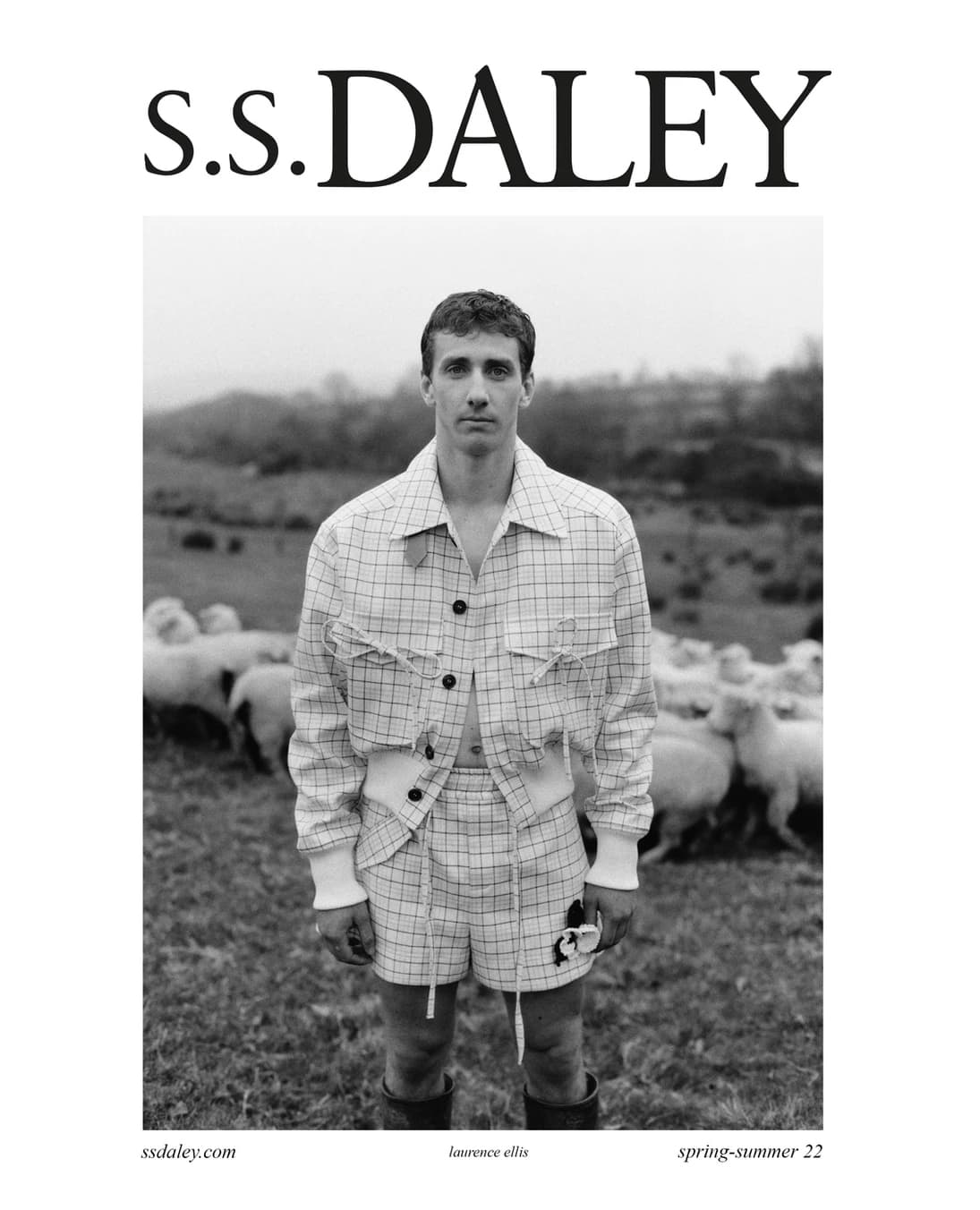 This year's LVMH Prize winner Steven Stokey-Daley is heavily influenced by the upper echelons of English Society, but his musings on stuffy British dress codes are given a fresh perspective through outsized fits, a subtler take on gender fluidity, and vintage upcycling. Helping to secure London's top spot as the city to source some of the best new talent.
Started during lockdown, Daley honed a sense of resilience through a challenging time, building a brand on sensual sartorialism which leans into the queer narrative. This has been achieved through the romance of florals (think of the manicured gardens of public schools and the porcelain and wallpaper patterns synonymous with stately homes) which feature heavily throughout his work, bare chests revealed through billowing shirts and clever cut-aways fastened with bows, and of course the short short, a key feature of the most recent men's shows in June.
His historical leanings could have veered his brand dangerously close to the world of costume, but with Next Gen icons such as Dua Lipa and Harry Styles already picking up his pieces, S.S. Daley is reinventing Britishness through an inclusive lens, while subverting traditional class codes.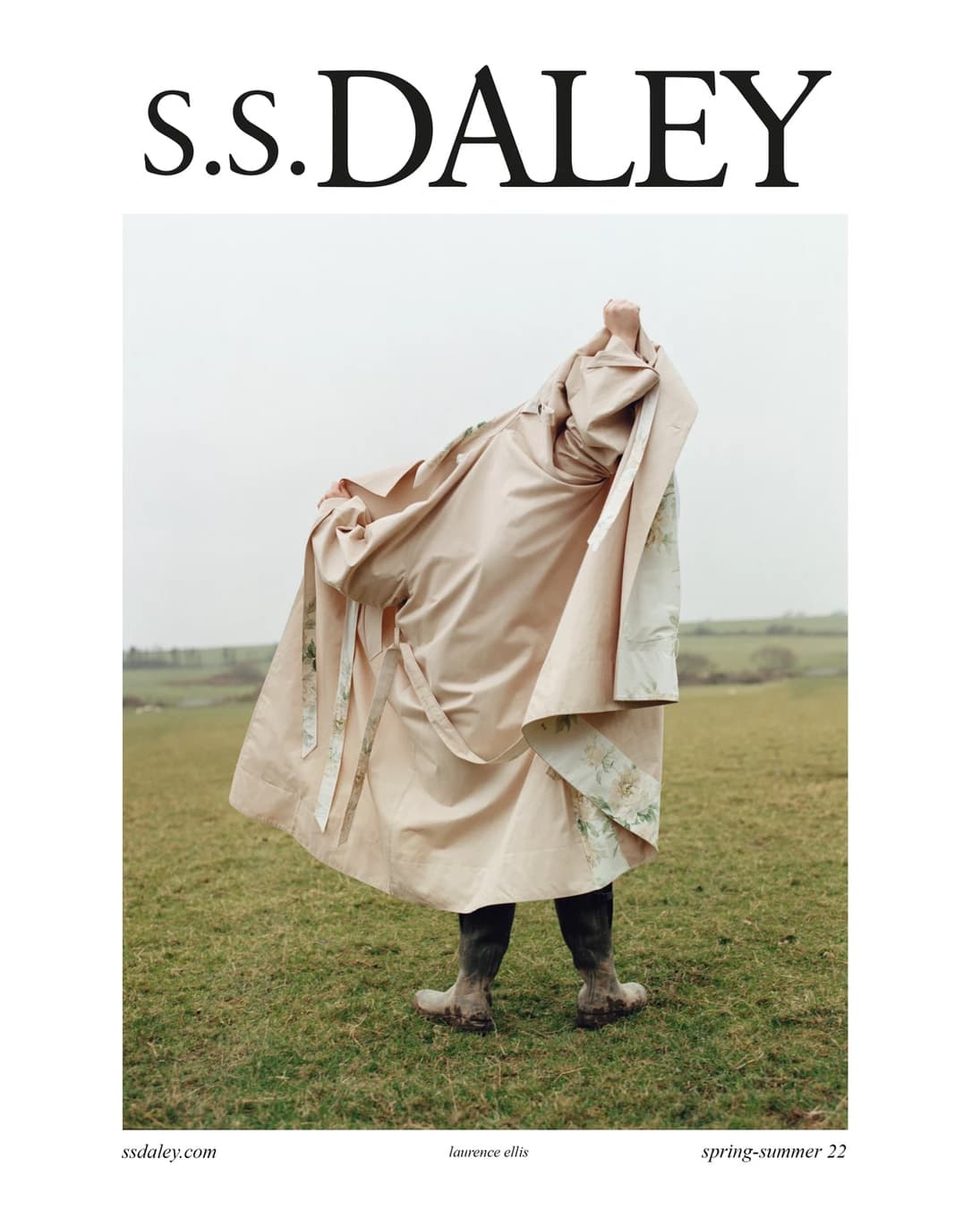 Maximilian Davis at Salvatore Ferragamo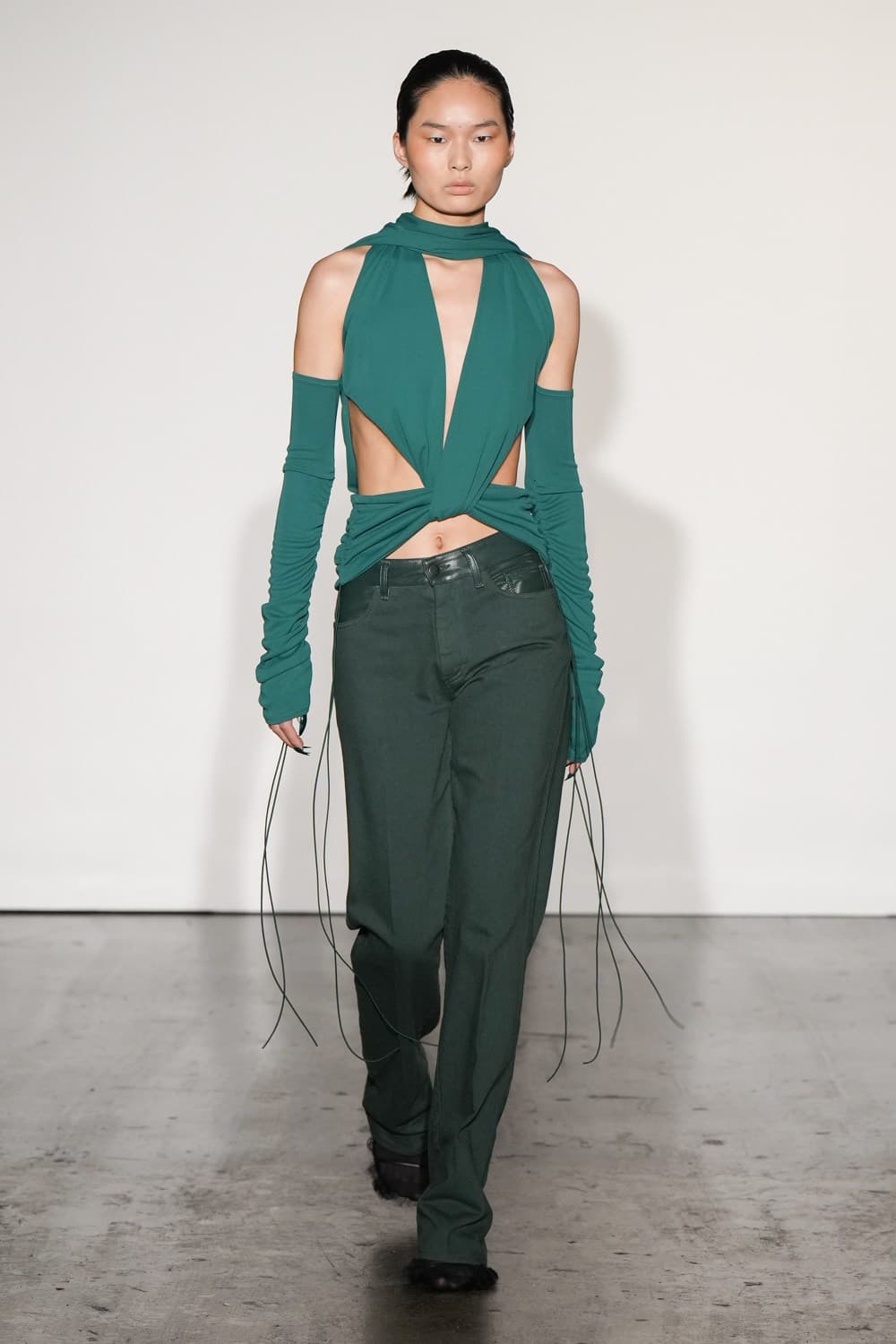 The Milan schedule is set for two exciting debuts who will be taking the reins of two very storied Italian fashion houses, one a family dynasty, and the other a 95-year-old brand whose roots lie in Italian craftsmanship and modern innovation.
There was much speculation which followed Maximilian Davis's withdrawal from the 2022 LVMH Prize competition, which was swiftly followed by palpable excitement as it was announced he would be joining luxury fashion house Salvatore Ferragamo as its Creative Director. An alumnus of the talent incubator Fashion East, Davis's first collection titled J'ouvert called on his Trinidadian heritage and the pastime of celebrating the start of carnival on the island. Slashes across hips and the vibrancy of red and green were paired with fantastical headpieces and monochrome tailoring, which was followed by an accomplished third and final outing with the incubator where Davis nailed the creativity+commerciality equation with a collection ready-made for luxury retail with all the bases of tailoring, separates, outerwear, and partywear covered without compromising on his specific brand of sexiness.
His appointment to Salvatore Ferragamo is a ground-breaking achievement that has been secured at such a young age, and while many would have liked to have seen where Davis would have taken his brand next (most likely a hotly anticipated stand-alone show) it will be exciting to watch his vision unfold at a brand that is looking to the future.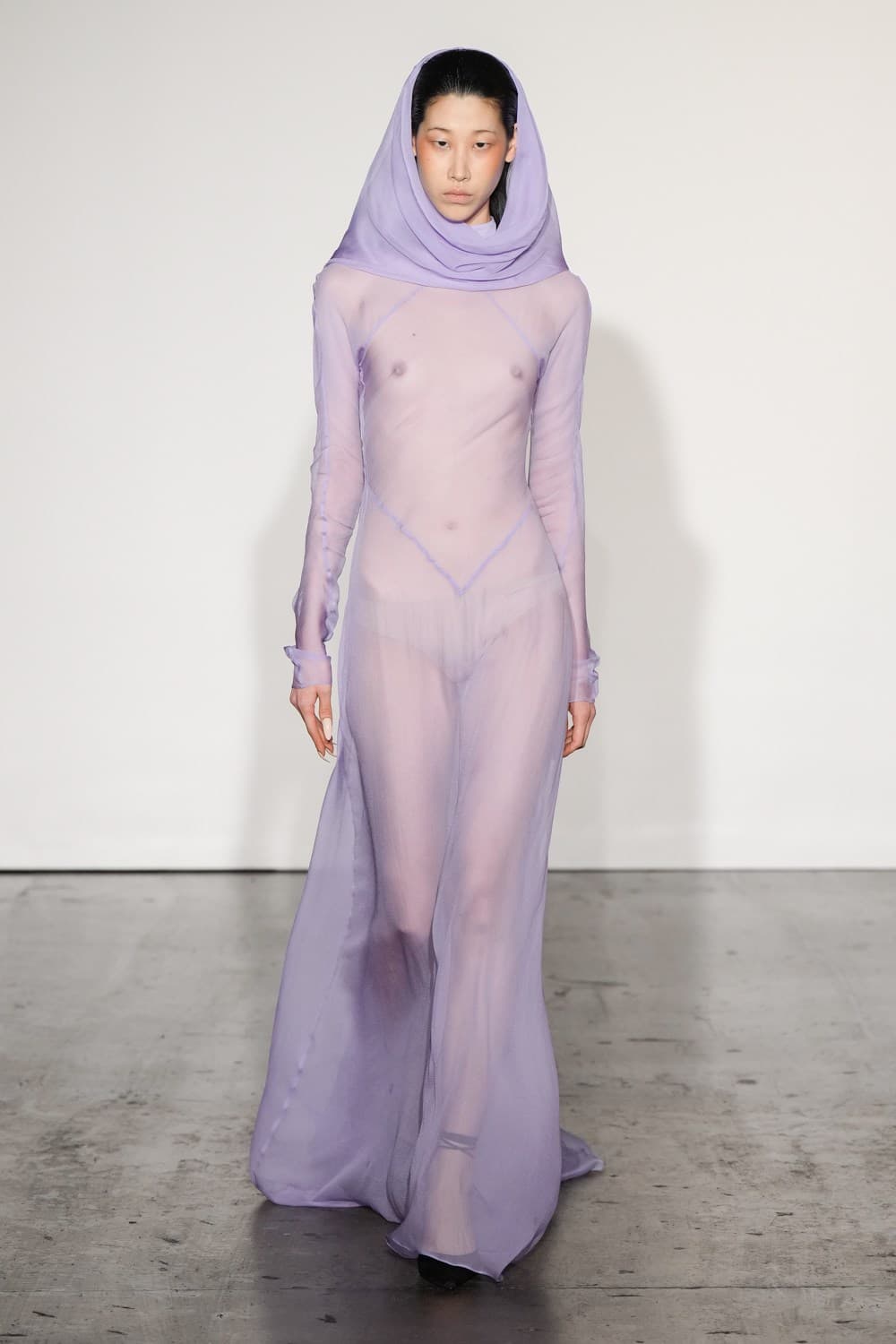 Marco De Vincenzo at Etro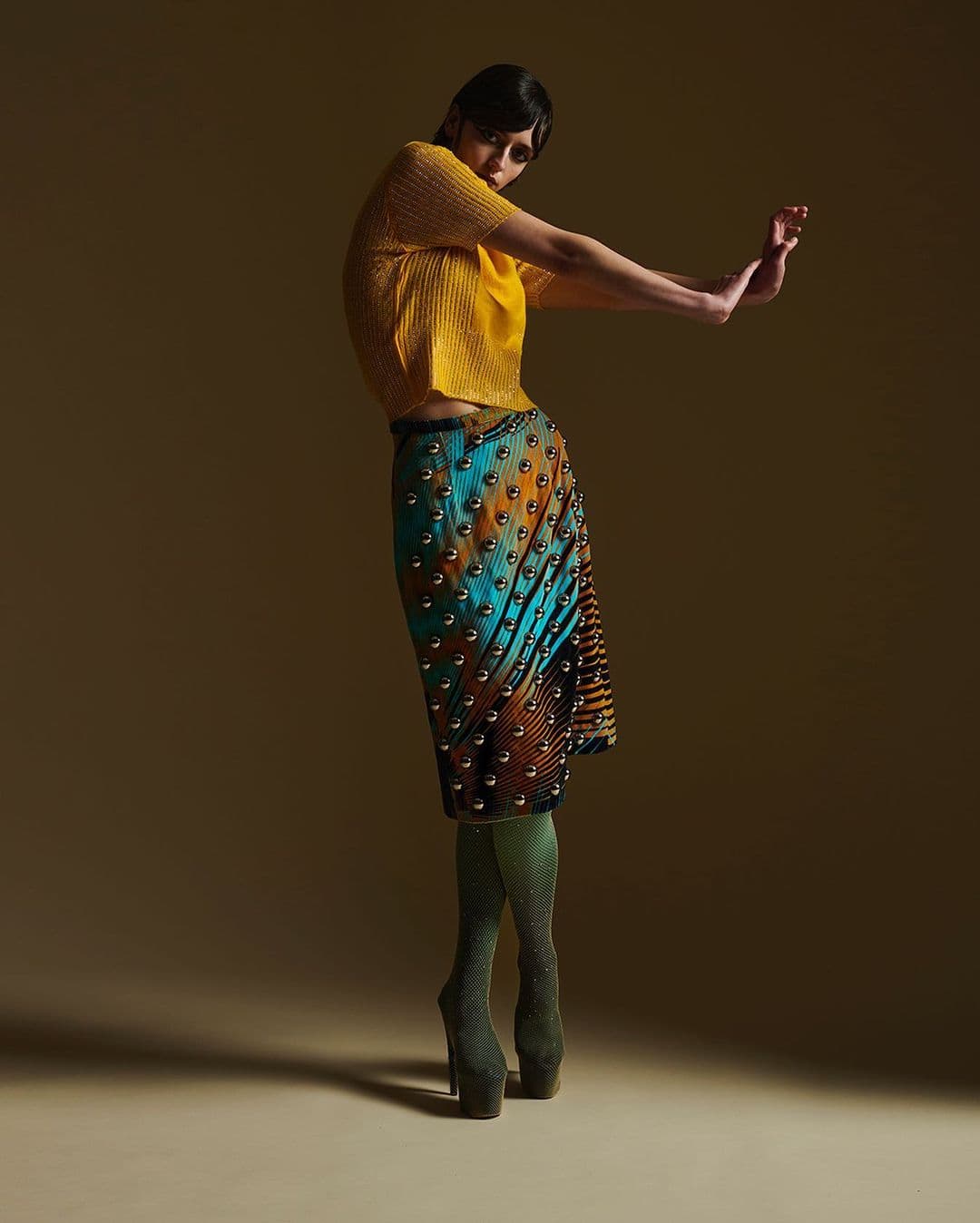 Marco De Vincenzo has always had a strong presence in Milan, building a reputation for his ingenuity with colour. Expressing graphic lines, structure, and fluidity, through the prism of technicolour, as well as a retro-infused sensibility that is quintessentially Italian, De Vincenzo's collections manage to possess an effortless yet timeless appeal.
While the world was still on hiatus, De Vincenzo brought his namesake label back in-house (buying back shares from LVMH in early 2020), and upon reviewing his extensive archive of samples and re-assessing his own brands impact the designer decided to develop his Supérno project. Using his expertise to rework thrifted pieces he had sourced from vintage stores, Marco De Vincenzo added maximalist embellishment and spiked metal hardware – applied by the CIM factory situated North of Milan – that contrasted with the luxurious fabrics and shapes he had upcycled.
Having expressed a desire to incorporate these sustainable values into his tenure at Etro and given his wholesale responsibility over the direction of women's, men's and homeware there is a strong possibility that he will modernise all three categories in-line with the growing concerns of todays' consumer while pulling on the archives of the brands heritage to create collections that speak to the need for longevity.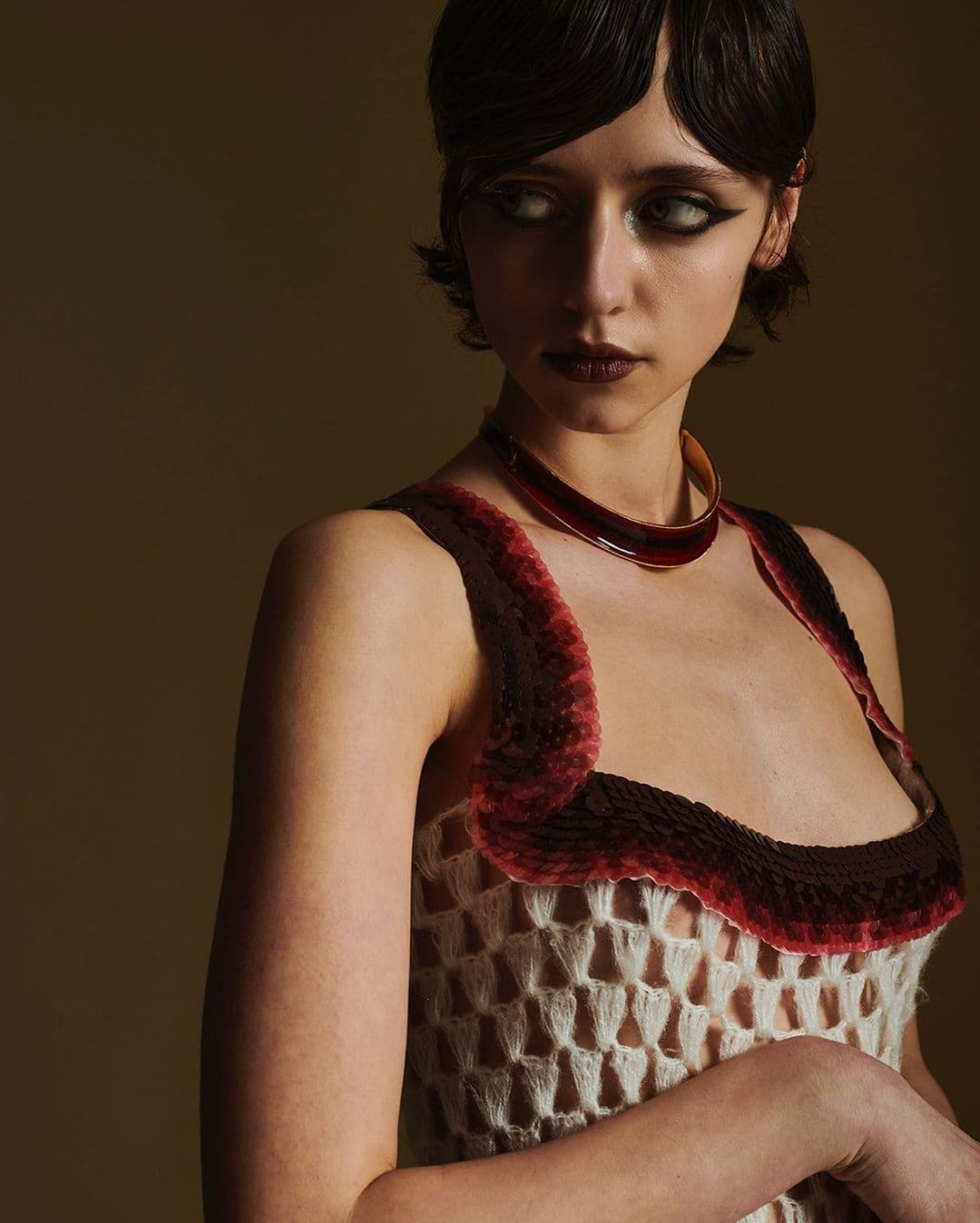 Ester Manas
Inclusivity – much like sustainability – has been reduced to a marketing buzzword or meaningless social media hashtag. But moving on from just speaking it to being it, Belgian founders Ester Manas and Balthazar Delepierre's 3-year-old label came out the gate swinging with their Fall 2022 collection shaking up the Paris calendar, with a show that cast 19 out of its 29 looks on models who would be considered outside of the size-zero norm. In doing so, Ester Manas have shone a positive light on all body types and opened themselves up to a broader customer base by demonstrating how their one-size-fits-all ruffled designs would work for all body shapes. Which in the long-run will only help with sales, especially across e-comm, where we are only just starting to see styles shot on a full-size range.
Taking a look at the brands social media we can expect this mode of consciously including curves within their casting, and intersecting that with sustainability (the pair design with deadstock fabrics) to be a welcome addition and influence on Paris fashion week next season.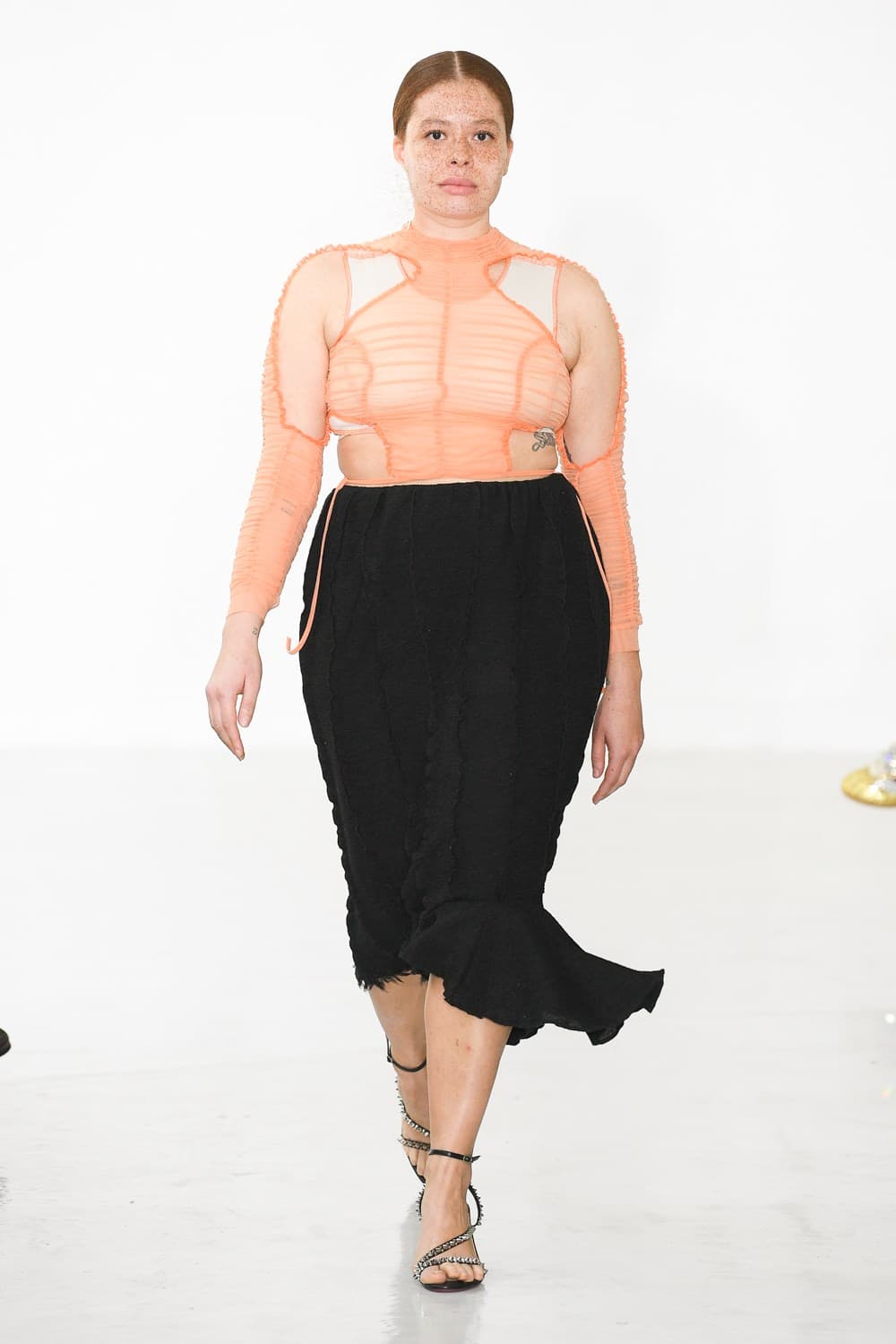 Meryll Rogge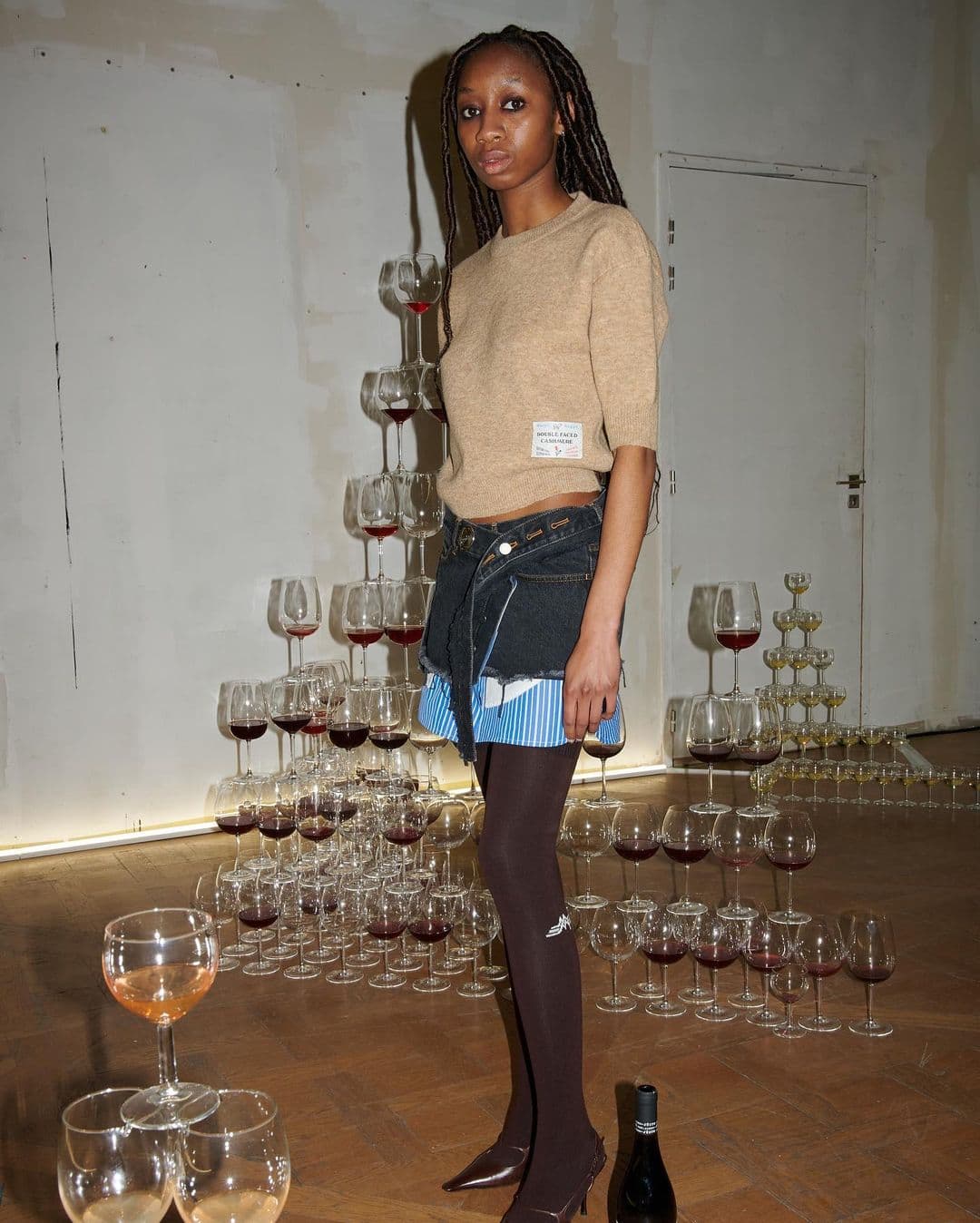 Proving her design pedigree with some of the industry's most notable visionaries – think Marc Jacobs and Dries Van Noten – Meryll Rogge's take on the mundanity of everyday life merges vintage, modern luxury, and flexible styles which can be worn by her male, female, and gender-nonconforming customers.
Her knack for subverting classic codes can be linked to her appreciation of the extensive body of work from the creatives who passed through the Royal Academy of Fine Arts Antwerp. Rogge is taking those influences and making them her own through disassembled sportswear, and everyday occasion, that feature extended plackets and cuffs which nonchalantly hang off sleeves, and artfully placed lace trims across hems and collars.
Whether deliberate or not, Rogge's brand occupies some of the space vacated by brands such as Marc by Marc Jacobs, paired with the childlike whimsy of Opening Ceremony, and is herself, on her way to bringing a playful nature – wrapped up in individualism – back to the contemporary luxury market.
---