The Five Macro Trends Defining 2023
By Lizzy Bowring
Time has never been more pressing or moved more quickly; the world is on the cusp of dramatic failings, climate disasters, and socio-economic instability, and the lists continue. To thrive in this new era of unpredictability, brands must strengthen relationships with their target audiences, reduce waste, and foster a community spirit. While, at the same time, capturing the attention of new generations who will have different spending and consumption notions. Anticipating and setting the landscape for the future will be critical for a Brand's survival. The Impression looks at five essential Macro-trends that will shape the industry for 2023 and increase in value over the next eight years.
It is no secret that 2022 has been a year of self-evaluation as we try to side-step the continuous barrage of blows aimed directly at our purse strings. We are seeing the highest interest rates in 15 years. The Federal Reserve raised the Fed funds rate by 50bps to 4.25%-4.5% pushing borrowing costs to the highest level since 2007. It was a seventh consecutive rate hike, following four straight three-quarter point increases. Policymakers reinforced that ongoing hikes in the target range will be appropriate to attain a stance of monetary policy that is sufficiently restrictive to return inflation to 2%. Yet there is good news. After 2023, we will see substantial growth, and, in the most likely scenario, markets will start anew with better economic development. Inflation normalizes around 3%, and rates stay high while revenues, earnings, and return on equity are essential to market factors.
What does the future hold for Fashion brands in 2023? It's a human phenomenon that we can subtract the good from the bad, creating favorable opportunities that will benefit all. 2023 will be a watershed year for the industry, and the ensuing domino effect will require a positive mindset in everything we touch for the future. Yet, it will be a year of ingenuity, with innovators and disruptors leading the way. The following Macro trends will assist in understanding and capitalizing on the industry prospects that lie ahead.
Wellbeing
If the pandemic has taught us one thing– it would be the importance of physical and mental Wellbeing, and there's no doubt, wellness will certainly remain a priority. As people begin to prioritize personal success more than workplace victories, it is time to turn our attention to developing goods that facilitate Wellbeing and provide comfort.
As people fight back against the accompanying hustle culture and anxieties created by information overload, feel-good products, home furnishings, luxury spa-minded hotels (spa-tel), and the development of communities will all become an integral part of the new mindset. Consumers will give back loyalty to brands endeavoring to support these mindsets and those committed to creating win-win partnerships with end users and stakeholders. They will also want to choose when, how, and where they interact with businesses and community spaces that encourage all elements of Wellness.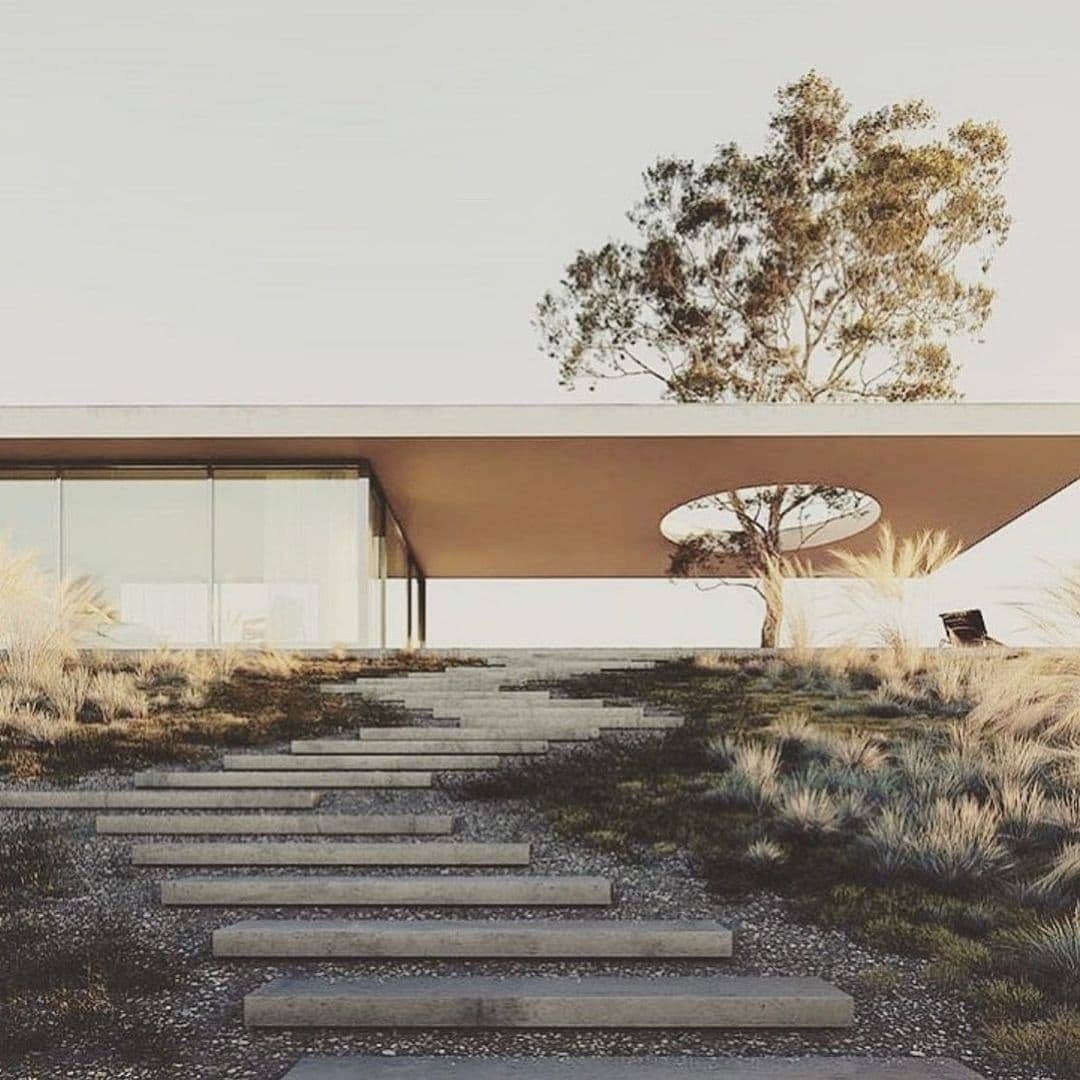 In April 2021, McKinsey and Company published a report on the future of the wellness market, confirming that it could conjure up as much as $1.5 million in the foreseeable future with annual growth of 5 to 10 percent up to 7 trillion in 2025. To take advantage of this massive growth sector, brands must be strategic and compelling about their approach. Wellness branches across six key dimensions: Better Health, Fitness, Nutrition, Appearance, Sleep, and Mindfulness.
Leading by Example – Gucci X Oura

Creating bespoke consumer experiences with customized insights into their sleep and workout routines, Gucci announced a collaboration with Oura in May 2022 to create the Gucci X Oura ring. The ring, outfitted with Oura's Generation 3 technology, includes a set of robust research-grade sensors capable of reading various bodily vitals and distributing personalized health measures. The 'Ring' collects data ranging from heart and respiratory rates to temperature to target the potential impacts of stress or sickness on the body. A sleep analysis function monitors sleep quality based on time spent in each rest stage. The personalized measures are aggregated into distinct scores and insights that counsel wearers on enhancing their health, all of which are accessible via the Oura app.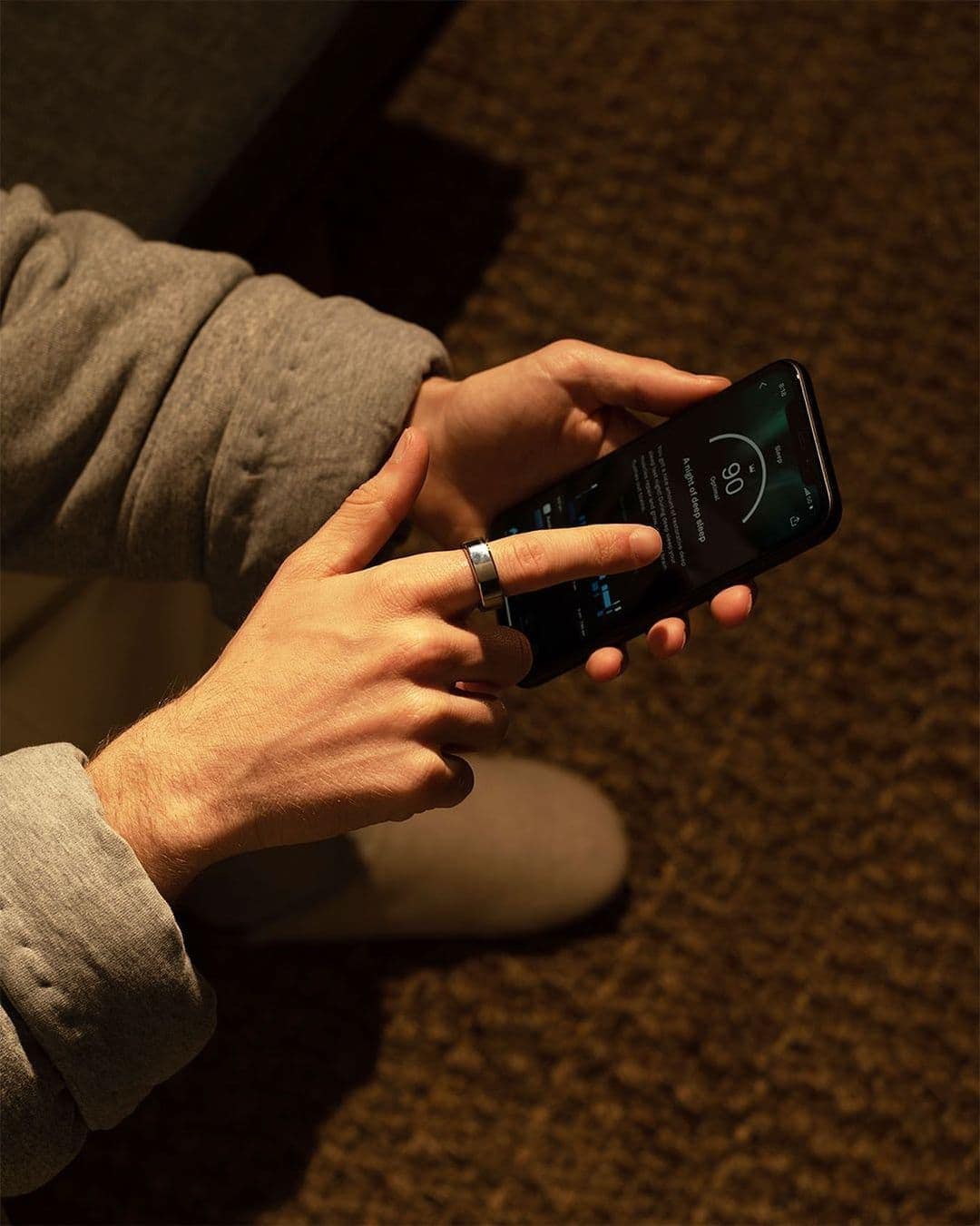 We are already experiencing physical stores reimagined, with retailers presenting multiple opportunities to revamp their brands, including Wellbeing. Embracing innovative partnership strategies to drive immersive and experiential shopping has been the way forward with AR, VR, and Metaverse experiences. To move the dial forward, this virtual reality concept will see even more significant transformations through digital technology. Smartphone technology will also enable the creation of enhanced wellness services via digital experiences in the physical space – using bespoke animated content aimed at QR codes or links.
The nurturing aesthetic of the home environment will see a significant change in innovation and concentration on home goods. Between 2019 and 2024, the home decor business in the United States is predicted to grow by 20%. Tmall has launched a 3D shopping platform for home furnishings companies, allowing consumers to see 10,000 virtual showrooms using the site's software from the comfort of their cellphones. It is increasingly important to encourage community sentiments and build products and platforms that can immediately integrate into the sense of home and Wellbeing. A new generation of homemakers is rising, demanding recyclable, re-usable, and one-of-a-kind feel-good products.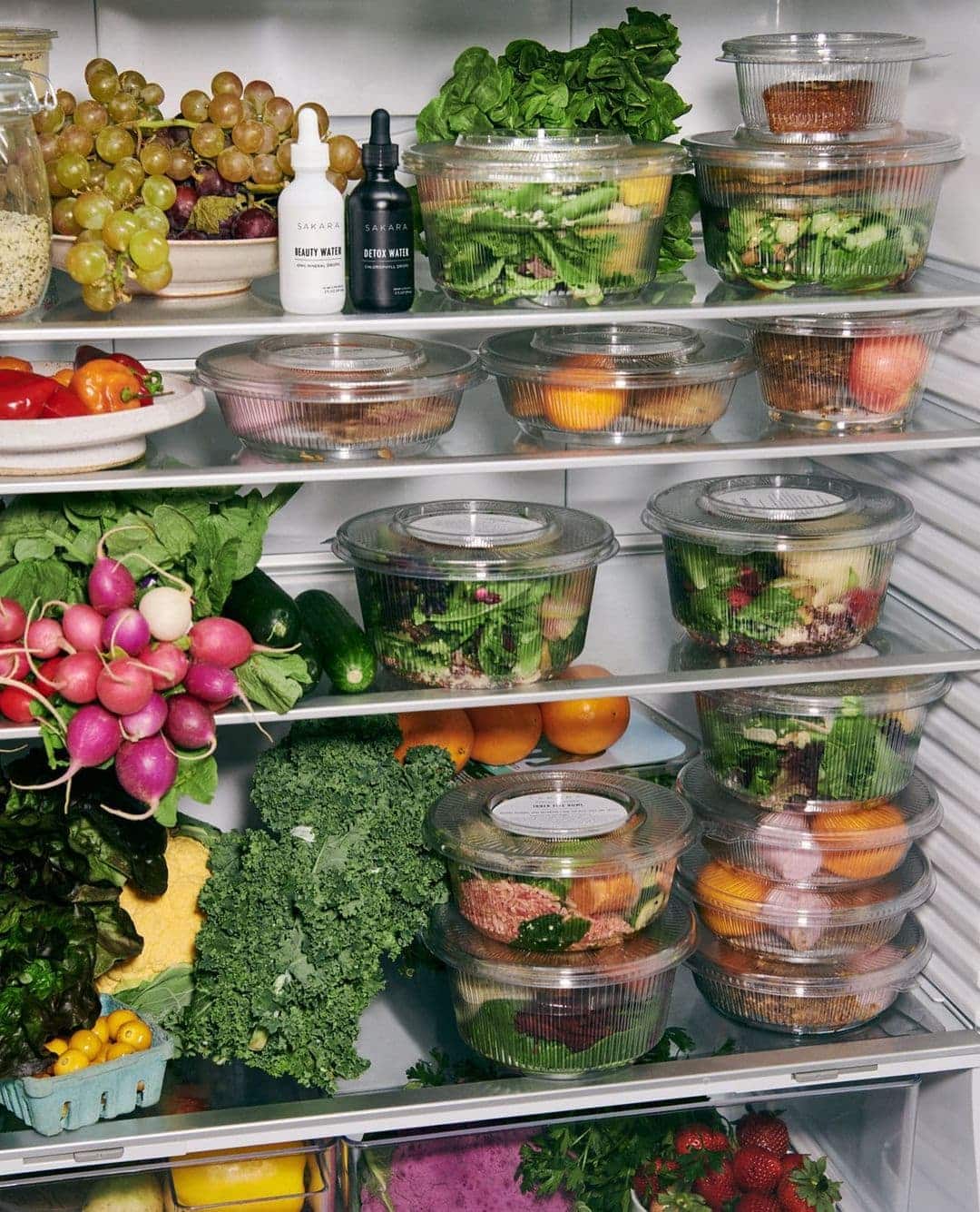 In the workplace and communities, leisure spaces and a green environment are becoming a top priority. Across Scandinavia, Friluftsliv plays an essential part in most people's lives; this is partly because being immersed in Nature is shown to boost mental, spiritual, and physical Wellbeing. Zwift is a company that, through virtual reality and engaging storylines, transforms solo indoor cycling into an adventurous experience.
Food will be a significant growth area, such as specialized diets in natural forms. The increase in dietary behaviors has seen a rise in the popularity of supplements such as Nootropics that are known to enhance cognitive performance and improve brain health, as well as help the mind and body adapt to physical, mental, and emotional stressors. To stand out, brands must build online and omnichannel experiences, offering wellness services in conjunction with these products. But it also requires integrated consumer data, deep channel relationships, and the digital know-how of related emerging brands to make a difference.
Action Points
Embrace innovative partnership strategies to drive immersive and experiential shopping with AR, VR, and the Metaverse. Include online and omnichannel experiences offering wellness services and products.
Create bespoke consumer products offering wellness services that provide customized insights into dietary behaviors and assist the body in adapting to physical, mental, and emotional stressors.
Promote initiatives that help reduce stress and anxiety by building workplaces and shopping communities with feel-good, environmentally 'green' spaces.
The Metaverse and Digital Assets
By 2024, consumers and brands will inhabit increasingly formless realities. Switching effortlessly between online and offline environments elevates digital assets' value to parity with tangible ones, thus creating a focus on items that lift spirits and spark positivity. Understanding these opportunities is vital to the success of a brand, and if handled correctly, Web3 will be a pivotal platform for the future. While partnerships with online gaming, investments in Web 3.0 property, and pushing the runway into the world of augmented reality are the most popular initial forays into the Metaverse, several of the fashion industry's leading players have resorted to NFTs to improve their revenue. Nike, Tiffany's, Gucci, Dolce & Gabbana, Adidas, and Lacoste are examples.
Silvia Venturini Fendi exemplifies her multifaceted vision. In Men's Fall/Winter 2022 collection, FENDI teamed with crypto asset startup Ledger for the first collection of tech accessories for Web3. Two polished aluminum digital wallets that feature the signature components of FENDI's Baguette bag and O-Lock chain were designed with cutting-edge technology to incorporate the Ledger Nano X, high-level cyber protection, and encryption service.

"FENDI is a synonym for innovation and craftsmanship, and we love to trick the eye," said Venturini Fendi, "Creation is just as much about the invisible as the visible—which is why we need to embrace the near future and become a bridge for physical and virtual luxury."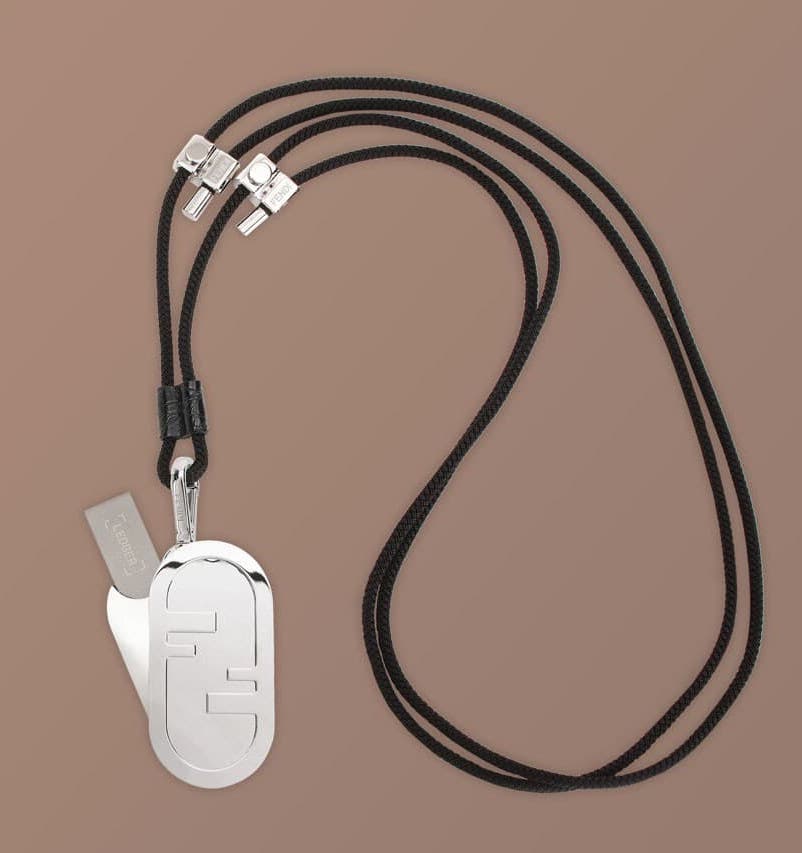 Opportunities will multiply as the Metaverse develops into a robust meta-economy. Digital assets will become just as viable for self-expression as tangible products. For brands, this will be a chance to add a layer of ʻdeep service' and generate more customer interaction points while embedding safe and responsible digital experiences.
Through testing and investing in new skill sets, brands and retailers will have begun to define where their investments need to become more tenacious. For example, by acquiring RKFT, Nike will have instantaneous access to a strong community of digital producers, a perfect example of bridging the gap between physical product development and digital Creativity. In 2019, Nike received a patent for a "system and method for providing cryptographically secured digital assets," including the "breeding" of digital sneakers. High Snobiety commissioned eight artists for the debut of their NFT platform, which resulted in the creation of futuristic hoverboards utilized by skaters in a dystopian takeover of Paris. And yet another illustration, Balmain's collaboration with MINTNFT – "Non-Fungible Thread"– will take the French haute couture house into the Metaverse. This NFT will evolve as a key component of the house's future accessory, sneaker, and fashion celebrations, combining both physical and digital, while offering membership benefits to the brand's influencer family, the "Balmain Army."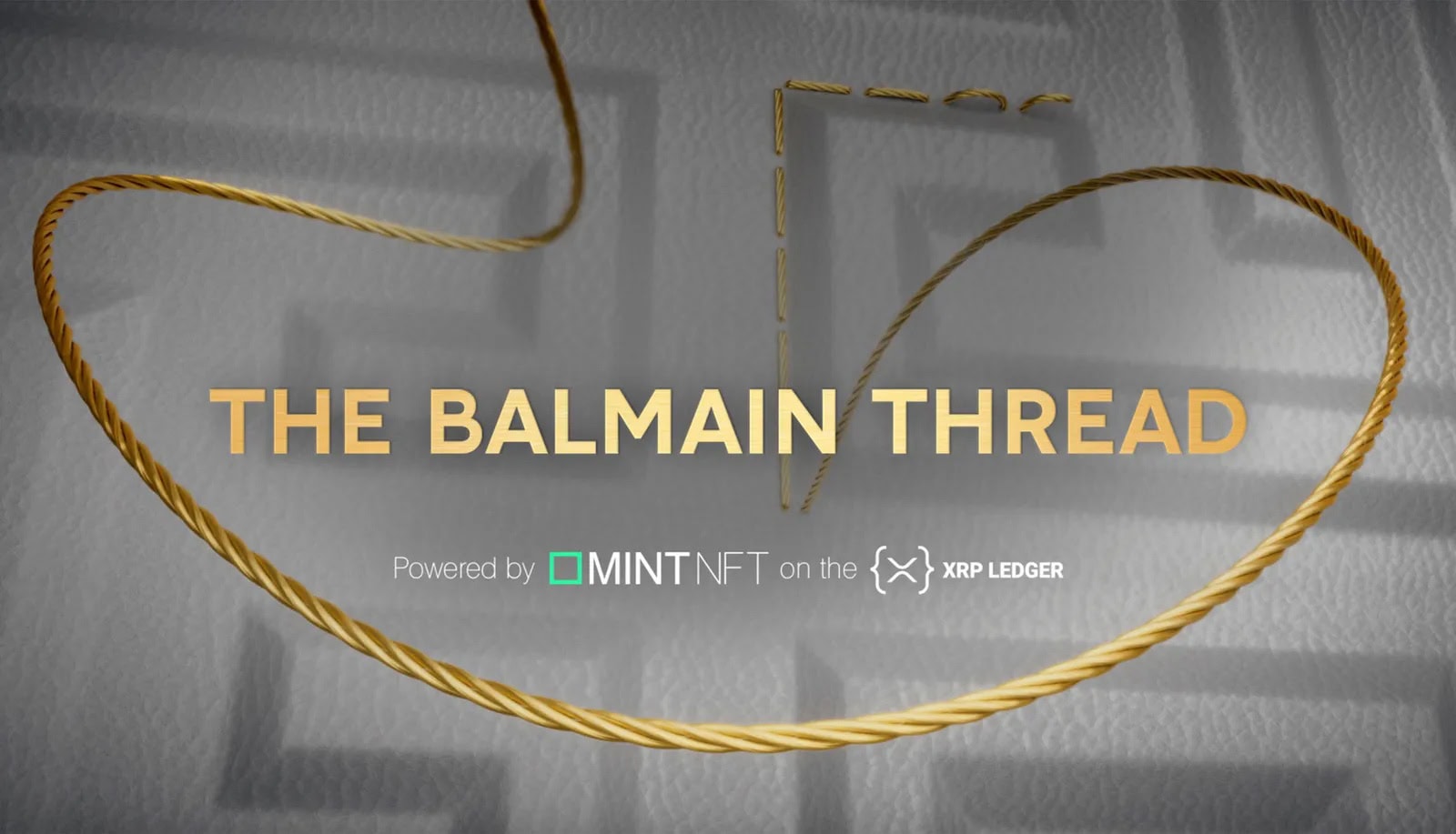 A recent survey from Centra states that "21% of Millennials and 19% of Gen Z consumers in the UK have bought an NFT or digital fashion asset. 31% of Gen Z shoppers said they wanted to dress their digital avatars as the main reason for purchasing NFTs, while 39% of UK shoppers across all age groups believe digital avatars will become the norm within the next two years".
Integrating automated technology with artisanal knowledge will add a new category to Creativity, challenging consumers' traditional differentiation between handcrafted goods and industrially created items.
David Mattin, the founder of the New World Same Humans newsletter, challenges the status quo that artisans will transform designers' and consumers' perceptions of Creativity, paving the way for experimentation and innovation in product design.
AI software spending is expected to increase by 2025, fueled partly by a new wave of art-creating AI algorithms. Generative AI is becoming an industry-shifting tool that creatives and businesses will increasingly employ across mediums.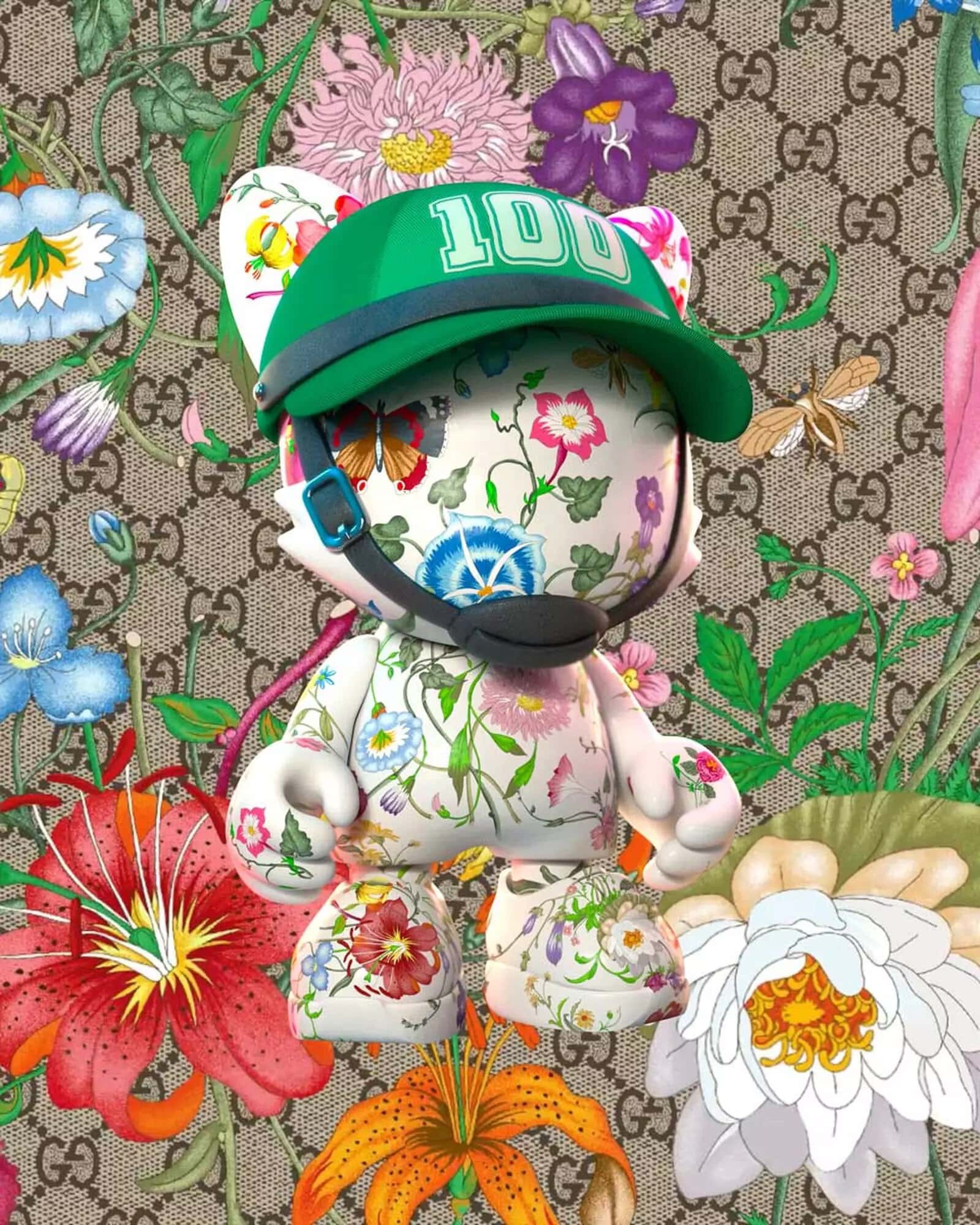 AI artist BornAgainDegen's "Seriously Unserious" NFT series combines generative AI art, Adobe Premiere and Photoshop to create pop culture graphics. While music software company Boomy enables users to create original songs through AI datasets and monetize their creations across 40+ global listening platforms. Accenture's Lifetrends for 2023 state that companies must consider how they will stand out in the sea of AI-generated content. How can you use AI to enhance the speed and originality of innovation"? Accenture's acquisition of innovation agency VanBerlo will strengthen Accenture's capabilities in helping clients benefit from the merging of physical products and digital services.
Creative professionals have embraced bringing together human and machine Creativity. This coaction to explore new dimensions of their craft can be encouraged by funding and implementing educational projects.
Action Points
Drive the integration of traditional craftsmanship skills, material sensitivity, and digital intelligence and manufacturing to create a 'phygital' future
Utilise the benefits of Web3 to add a layer of ʻdeep service' and generate more customer interaction points
Integrate AI and blockchain technology to generate innovative applications and services to improve lives
The Paradox of Sustainability
In response to the climate emergency, consumers will look to companies to shift significantly in their mode of ethics, which means that brands must develop alternatives in their offerings, from color to materials and production. Understanding and implementing sustainable initiatives that align with a brand's customer values will be a priority. Repairing ecosystems, decarbonization, and deglobalization will become top of mind even more significantly in 2023. Stella Mccartney is a perfect example of what it means to conform to ethical standards. In July 2022, she launched the Frayme Milo Bag, made of a mushroom-based alternative, and integrated it into her assortment with more brands following her example. Additionally, she announced she is working with plastic recycling company Protein Evolution Inc. to create resources from polyester and nylon textile waste, one of the fashion industry's most significant circularity challenges.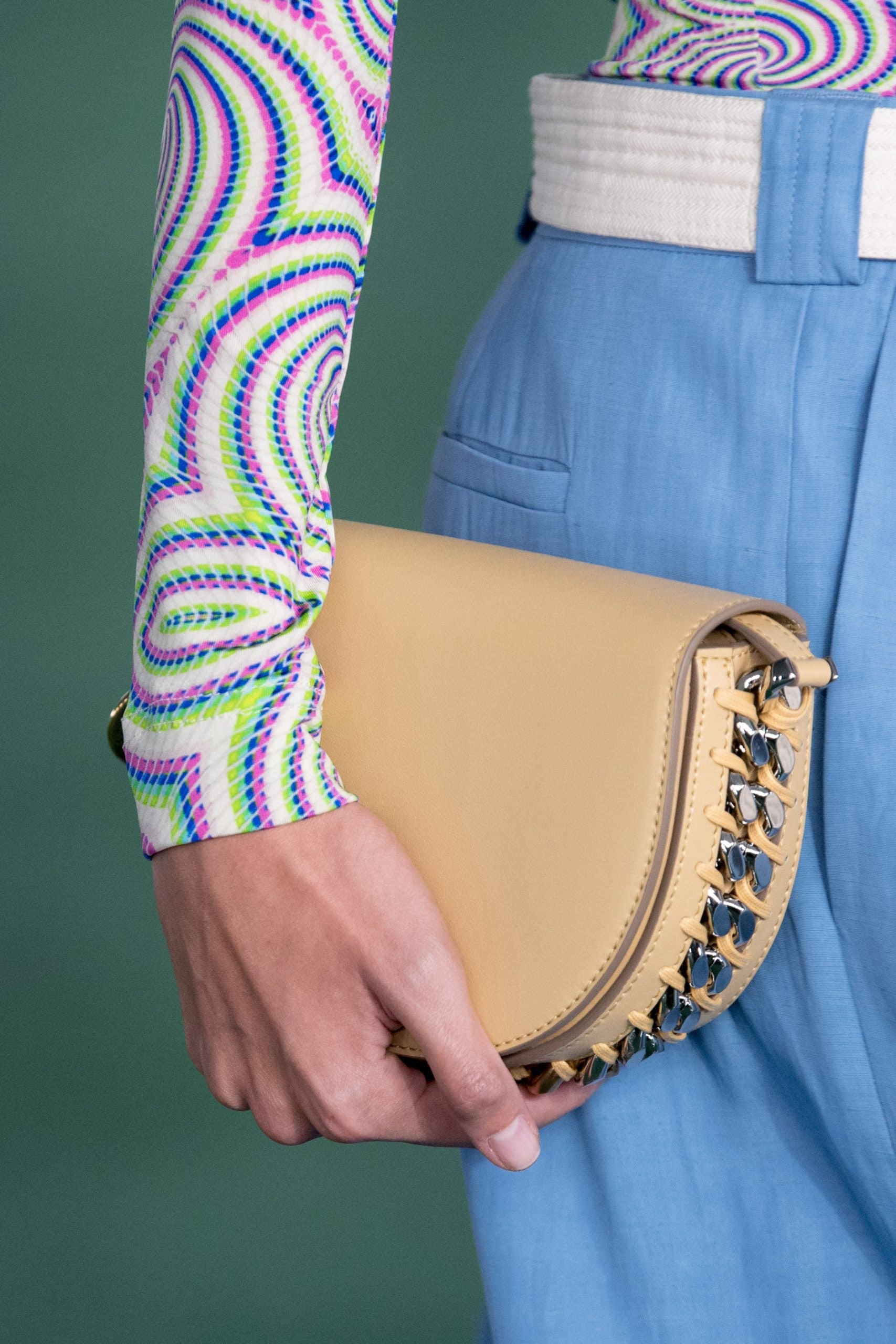 Morgan Stanley states in How to invest in the Dawning Market Cycle: In the more likely scenario, markets do not return to the old environment but instead start a fresh one marked by stronger economic growth. Decarbonization and deglobalization, among other factors, create incentives for increased capital investment, and value stocks come into favor over growth stocks.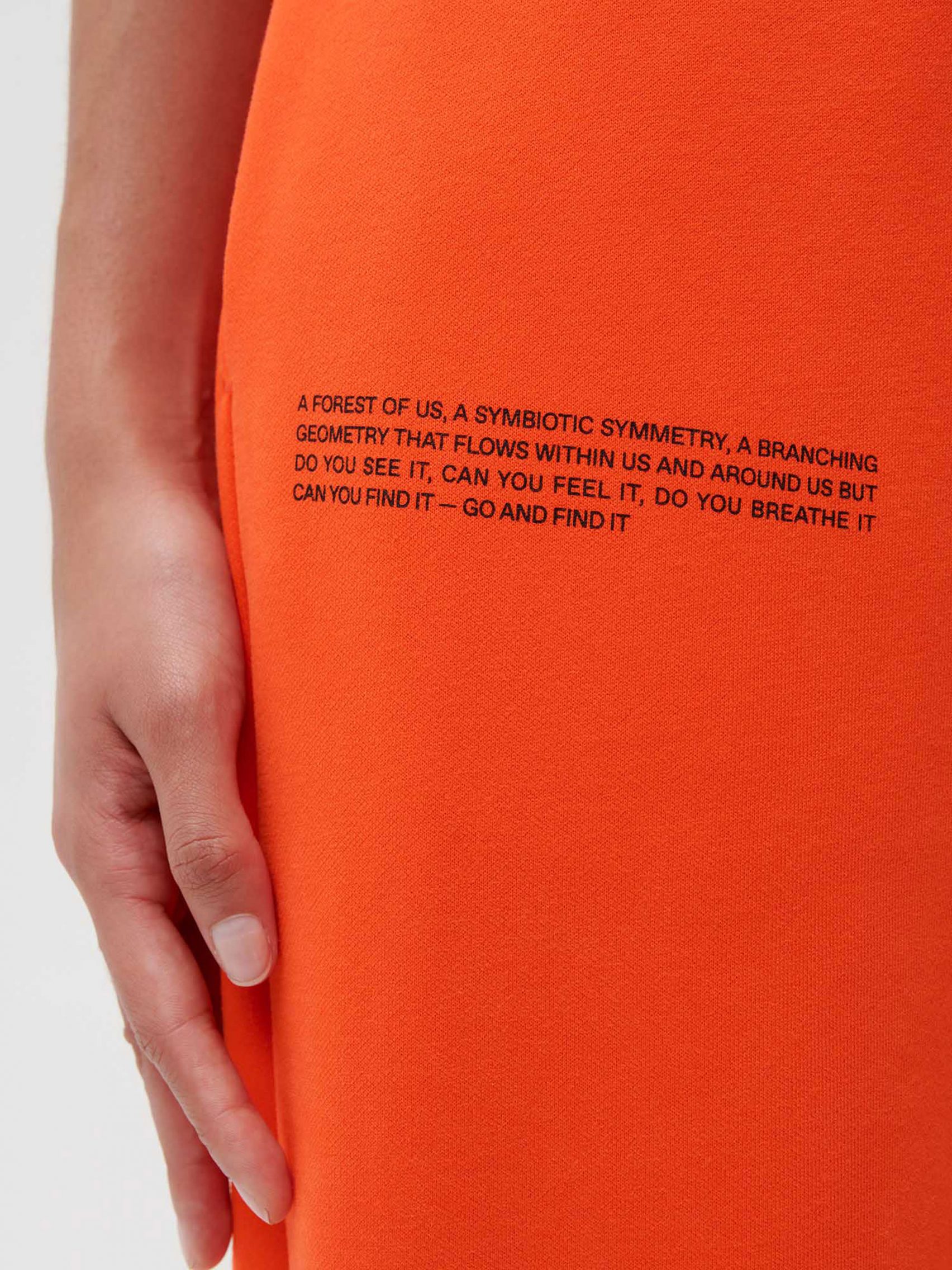 Several brands are already implementing critical sustainable factors into their strategies for the planet's future – protecting and looking to conserve indigenous societies is and will be a fundamental approach.
In 2017, the ILRP launched the Traditional Ecological Knowledge research project with "five internationally renowned scholars offering strategic guidance ." The project is focused on the role of traditional knowledge and genetic resources held or used by Indigenous peoples, and combined with technology; this could be a win-win. Pangaia's philosophy of "believing in the power of togetherness and collaboration with like-minded people who share their value for making the world a better place" amplifies the message of earth positivity even further. British designer Es Devlin and Pangaia teamed up to create a collection of vibrant loungewear, printed with nature-related poetry excerpts to "demonstrate humans' and forests' symbiotic relationship". Proceeds benefit the environmental efforts of the Brazilian organization Instituto Terra. Other partnerships that Pangaia has forged include Spiber, whose advanced Brewed Protein material marks the first time a product of this kind will be available worldwide for purchase. A new collection with outerwear specialists Timberland confirms the importance of putting Nature at the forefront with the collaborative directions of the future.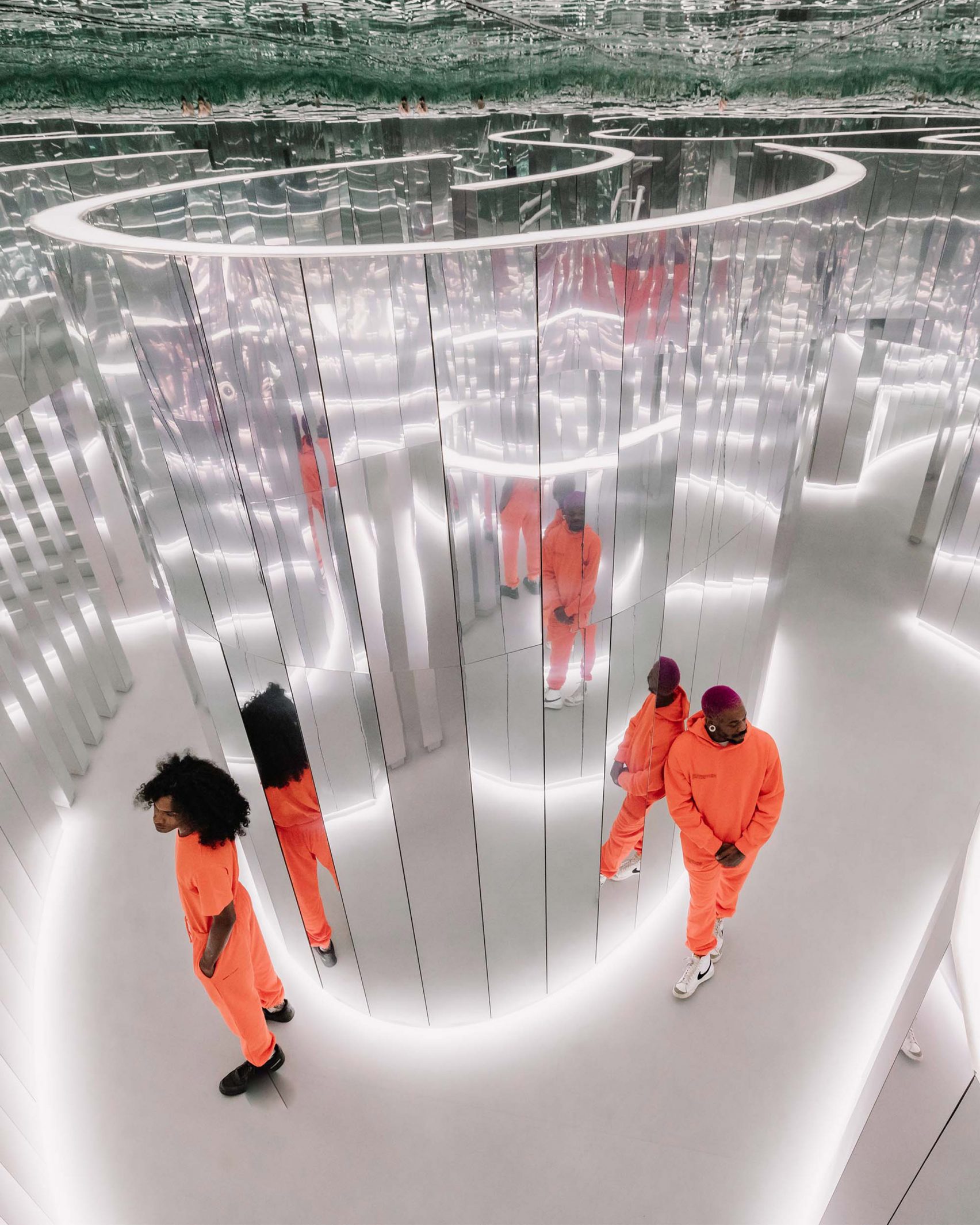 Patagonia, Yvon Chouinard, transferred the ownership of the brand to a specially designed trust and non-profit organisation to ensure that the profits – some $100 million a year — are used to combat climate change and protect undeveloped land around the globe. Patagonia supports environmental organizations with bold, direct-action agendas and a commitment to long-term change. "We encourage work that brings underrepresented communities to the forefront of the environmental movement and defined communities whose health and livelihoods are threatened by environmental exploitation". Such philanthropic endeavors are just the tip of the iceberg.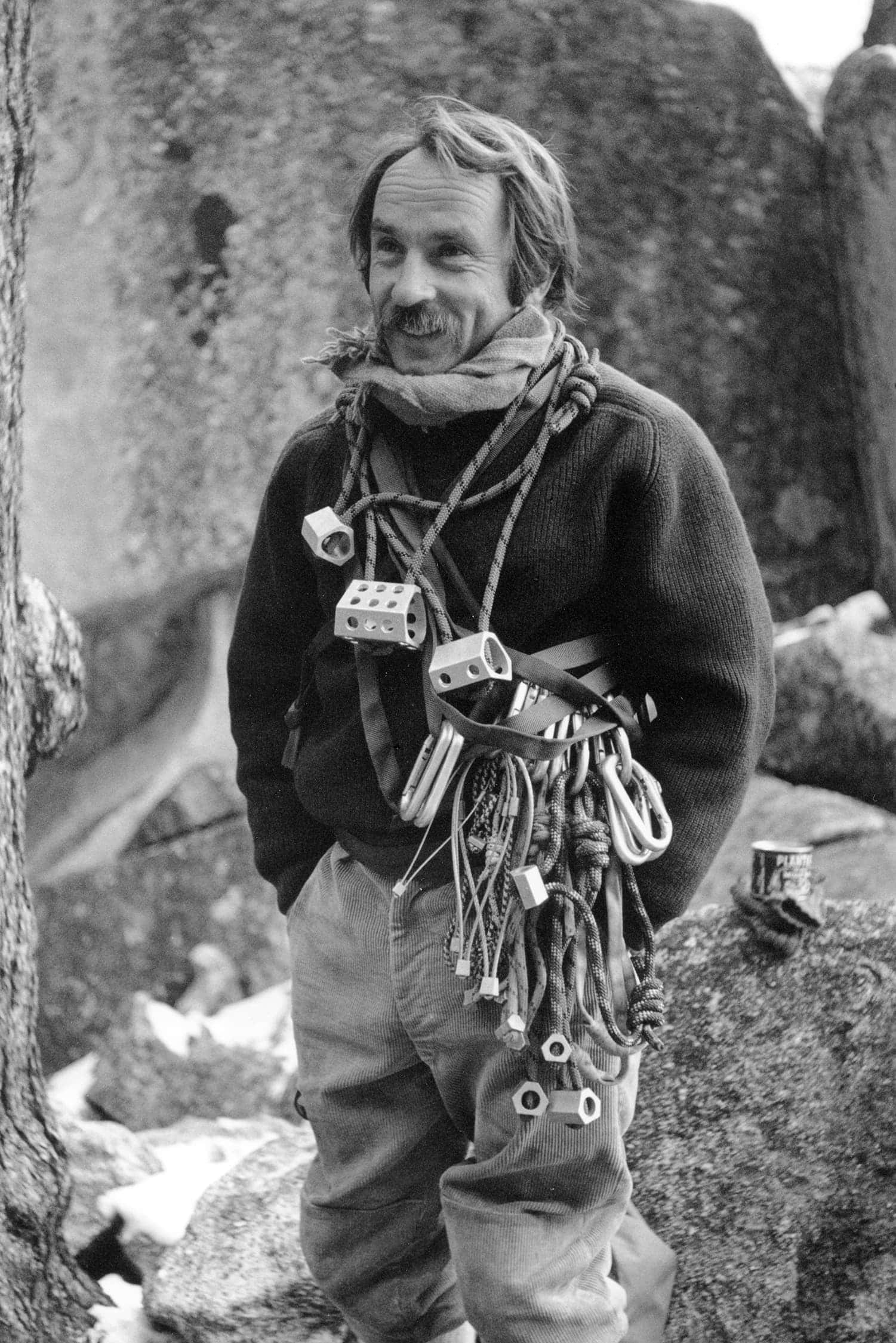 Brands must demonstrate their commitment to environmental protection, starting with business initiatives, including education and recognition.
September 2021, online magazine Dezeen announced it had slashed the carbon emissions of its website by two-thirds thanks to a series of code improvements. Nearly a year later, Dezeen rounded up six ways researchers are working to decarbonize concrete – the world's most polluting building material.
Since 2020, part of the Prada Re-Nylon collection's earnings has funded the SEA BEYOND Project, a teaching program on ocean conservation conducted by the Prada Group in conjunction with UNESCO's Intergovernmental Oceanographic Commission. The project attempts to teach young people about ocean pollution and the circular economy.
SEA BEYOND has trained more than 600 students from international secondary schools. In 2021, with the project's second edition launch, two more initiatives evolved: "The Kindergarten of the Lagoon" in Venice – an outdoor lessons programme for preschool children – and an ocean literacy training activity for the Prada Group's 13,000+ employees.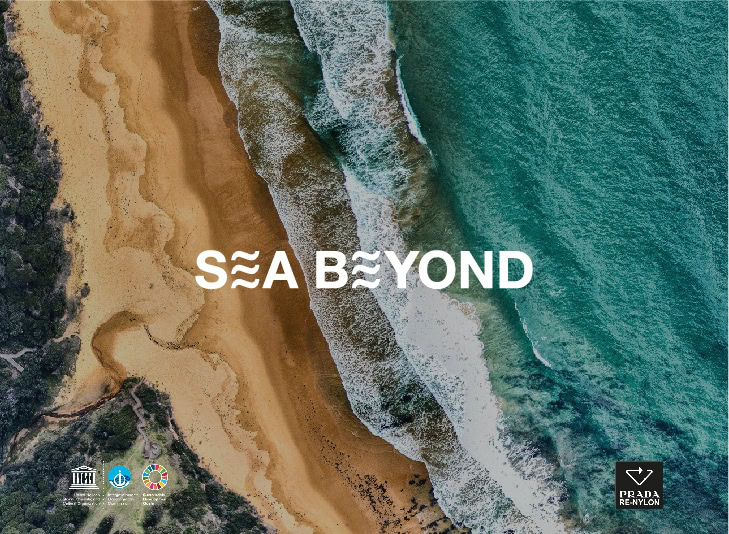 Action Points
Develop alternatives in products from color to materials and production.
Implement sustainable initiatives to repair ecosystems, decarbonization, and deglobalization with philanthropic endeavors
Support education both within communities and businesses
Re-Value, Re-Sell, Re-Make
As consumers and brands are forced to re-examine genuine needs, the Re-value, Re-sell, and Re-make models are already showing signs of early growth. Creating a new exchange value with customers is a definitive way forward; consequently, adopting these forms of circular economy is imminent. Embracing the problem of over-expenditure in fashion items will lead to a significant decline in consumption as many people recognize they can live with less. Rental and secondary marketplaces will surpass high-street Fashion as the purpose-driven end user takes control.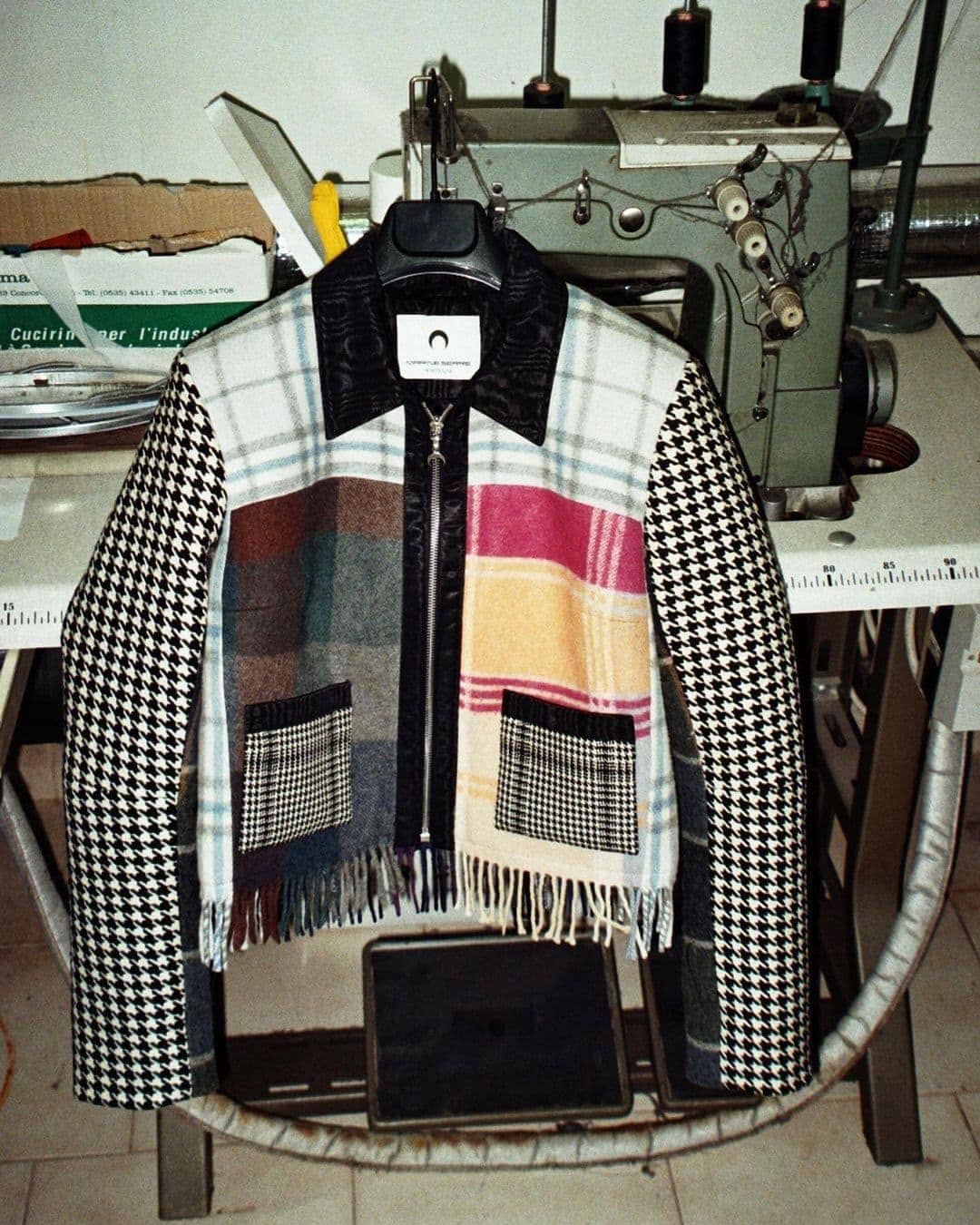 As part of a circular system, it will be critical to utilize regenerative technologies such as renewable energy, biomaterials, and repair. Brands must think creatively and ethically – to change from overproducing goods to customization, digital prototyping, rental, and recycling incentives. According to the Ellen Macarthur Foundation, eliminating waste and pollution, recycling products and materials, and restoring natural systems are the tenets of the circular economy. Climate change, biodiversity loss, waste, and pollution are global problems that we must address to renew Nature through intentional design. The group's goal is to encourage and expedite the use of circular design in commercial settings by providing a robust system that benefits companies, their employees, and the environment and, in turn, will help establish loyalty in an economic downturn. Attest, a research platform that provides consumer insights, states that 44% of consumers will sell their unwanted goods, meaning the pre-loved market could be booming next year.
Shopping at charity and discount stores will also be a big trend in 2023, with 35% of consumers saying they'll be hunting for a bargain to combat the rising cost of living.
ThredUp 2022 Resale report says that US resale revenues could double from $27 billion in 2022 to $82 billion by 2026. From a consumer perspective, shopping pre-loved can be hard work, but there could be significant opportunities to make the experience more accessible. URBN launched Nuuly, Ganni tested a dedicated resale space in their Copenhagen store, Gucci opened Vault, and Ralph Lauren partnered with DePop influencers, while Eileen Fisher is committed to providing a takeback, resale, and remaking program that can be successfully integrated into a brand's finances. Solution providers believe that brands incorporating pre-owned into their businesses will be re-commerce's next significant development phase.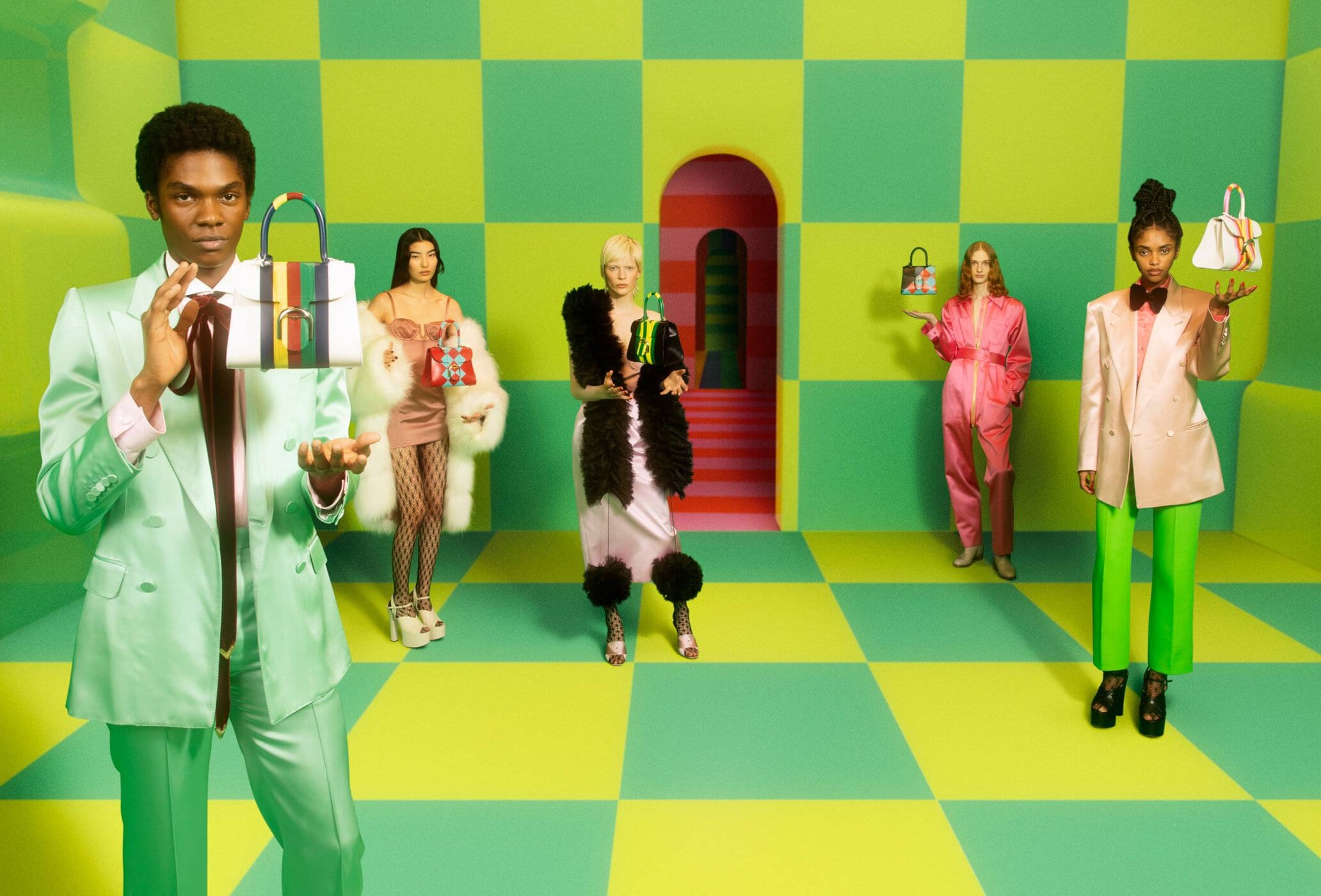 But circularity goes beyond shopping modes, and the trend of recycling materials will not just be limited to fabric and clothing. In its 2021 sustainability report, Richemont said it wants to close the loop on sourcing and sales and achieve carbon neutrality. The company is striving for circularity in sourcing and sales as part of a "green growth goal ." Louis Vuitton created the Aura platform with Microsoft and the blockchain software technology firm ConsenSys. Since then, luxury goods powerhouses Richemont and Prada Group have partnered to spread awareness of its blockchain technology. When an item's provenance, manufacture details, purchase details, and whereabouts in the course of its lifecycle are all recorded in the blockchain, consumers can access this information anytime.
Panerai's Submersible eLAB-IDTM watch is constructed using the industry's most significant ratio of recycled materials. The company claims this means there is less need to extract new virgin materials, which negatively impacts the environment.
At the design level, Hearst's altruistic sustainability and philanthropy ideals were the building blocks of her first collection for Chloe. As a result, Chloe is the first luxury Brand to become a B-Corp. "We are proud to be the first luxury Maison to join this community of leaders, driving a global movement of people using business as a force for good." A b-corporation certificate requires a company to meet stringent sustainability goals for every part of the business, from products to social impact to the supply chain, operations, and beyond.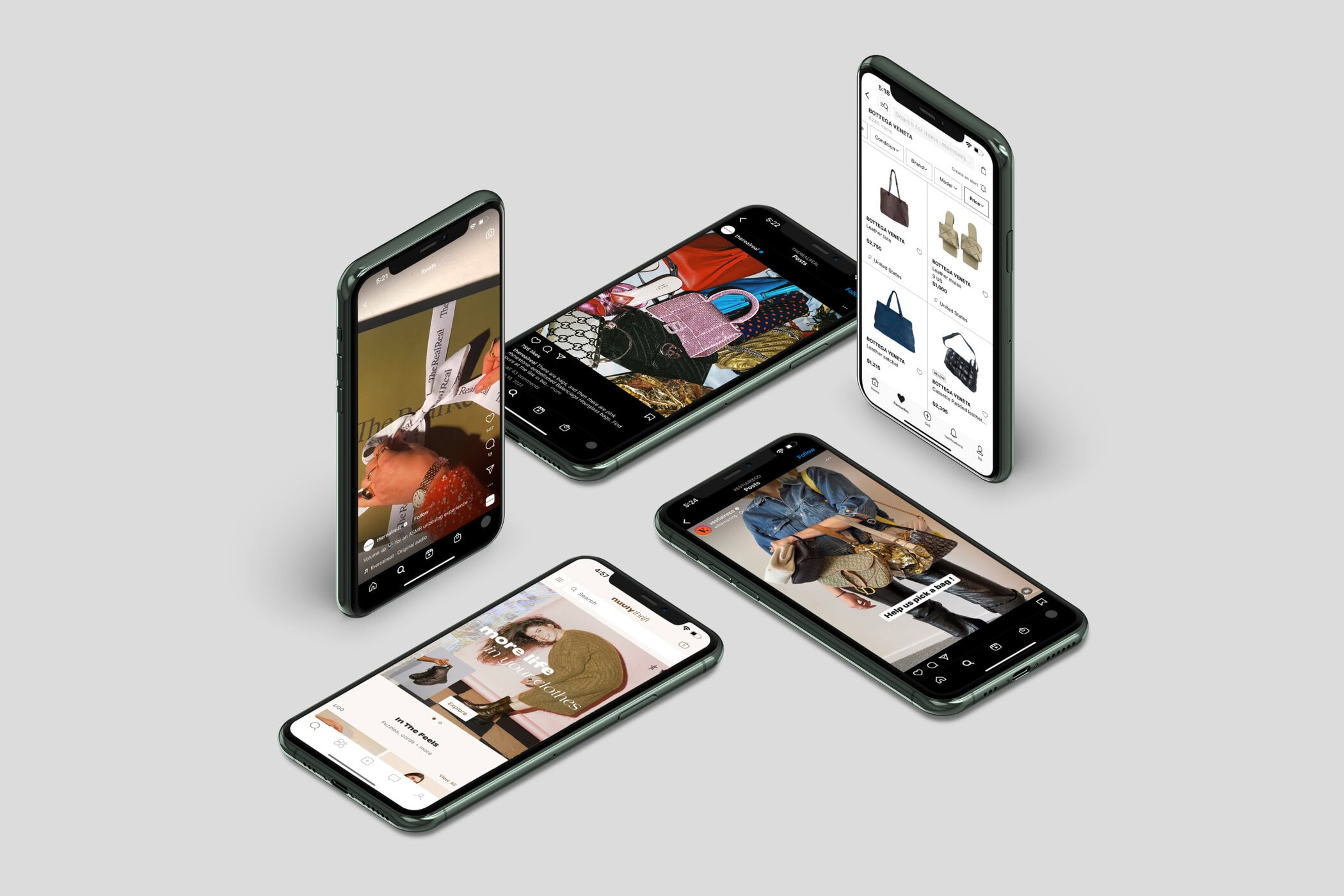 Action Points
Invest in incorporating pre-owned into your business, as this will be re-commerce's next development phase.
Close the loop on sourcing and sales to achieve carbon neutrality by striving for circularity as part of a "green growth" goal.
Test the market with recycled metals and gold; these are seeing substantial growth in accessories and fine jewelry.

Align Creativity With Nature and Artisanal Craftsmanship
In a world where consumers are overwhelmed with dissemination and overexposure to information, there is a danger that the fundamental premise of Creativity will be lost – Creativity is the light force within most things we touch. In 2023, we will be entering a new era of Fashion Creativity.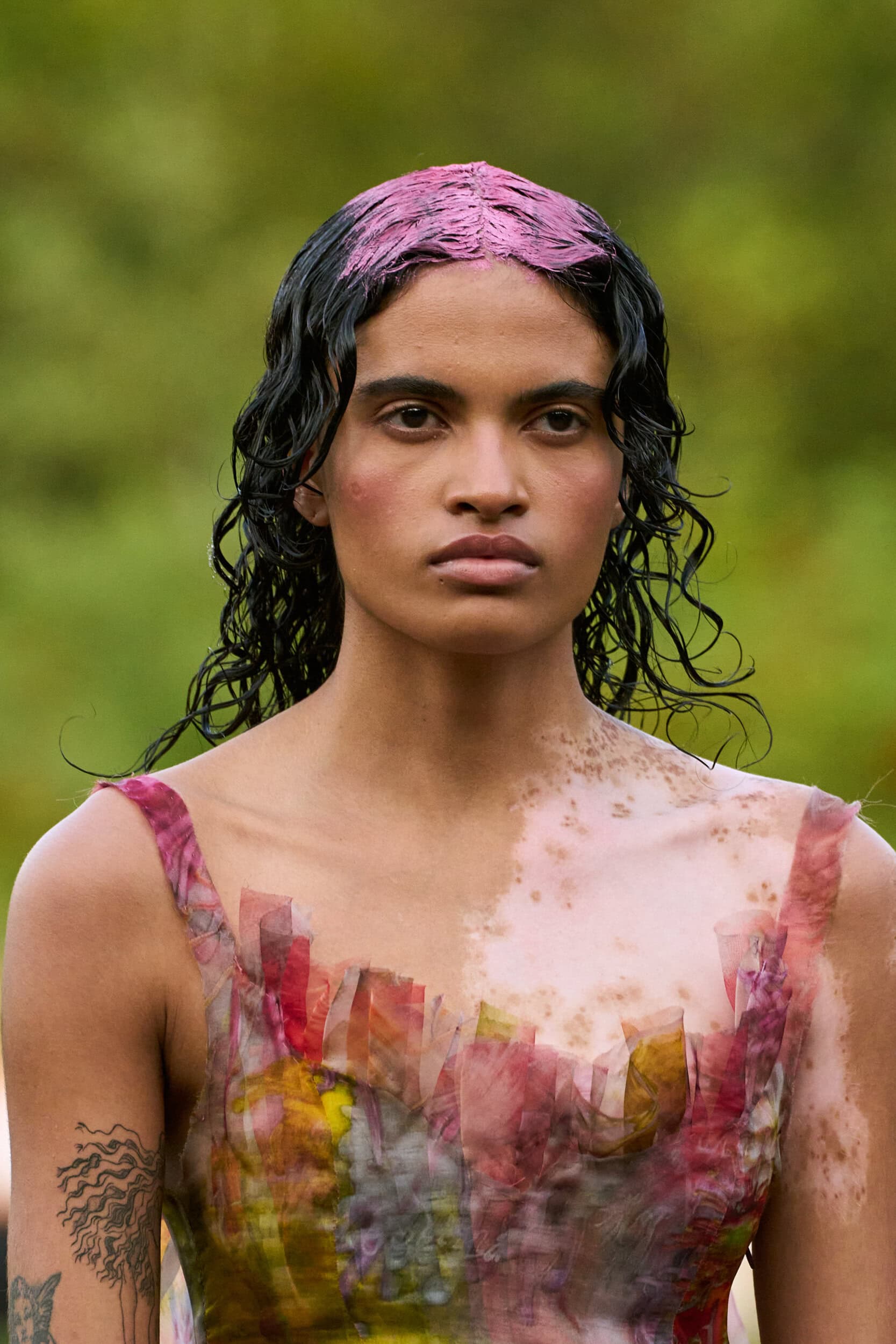 As we have already observed, Creativity is also about embracing new realms. Nevertheless, it is critical to preserve the Creativity that has preceded us by combining Nature, Art, History, and Cultural Heritage. If these unique and collective perspectives are shared, these forces will influence the future and reimagine ideals for the new generation. "Creativity elicits individuality through compelling artisanal intuition and life experience at all levels, and it is intrinsic to our cultural heritage and a natural component of our DNA".
Luxury fashion relies heavily on the concept of expert craftsmanship and is what demonstrates its value. Exponential facilitators such as data render this scarce and precious resource a mere commodity, so we must further elevate our focus and preserve and emphasize this initiative. Luxury brands are not just providing longevity for this unique craftsmanship but are looking to engage and teach future generations. 
Over 1,100 people gathered in Paris' Salle Pleyel to highlight LVMH's initiatives to attract young people to creative craftsmanship and client-experience positions. The French luxury firm enlisted Loewe creative director Jonathan Anderson, retired basketball player Tony Parker, street-dance maestro Sadeck Waff, and in-house craftspeople to present their ideals. LVMH chairman and CEO, Bernard Arnault, was featured in a film to show his love for the artisanal process and the competent individuals who make it possible. "Regardless of our role with the group, it is essential to always maintain this contact with our products and all those that contribute to them. Long-term desirability counts more than anything else; artisans give these products that intangible touch of soul that many envy". Preserving craftsmanship is instilled in the DNA of the Creative directors who believe that the power of unique messaging that the Fashion industry holds will become even more relevant. Valentino's Pierpaolo Piccioli states: "Fashion has a great communication power, but this power is strongly linked to contemporaneity. To be relevant, you should be aware of and witness the world around you, and to Re-signify means looking at what you know through a new lens to create the foundation of what can become the signs of tomorrow".
By partnering with artists and art organizations, brands can provide consumers with unique and memorable experiences that stay with them long after the event has ended.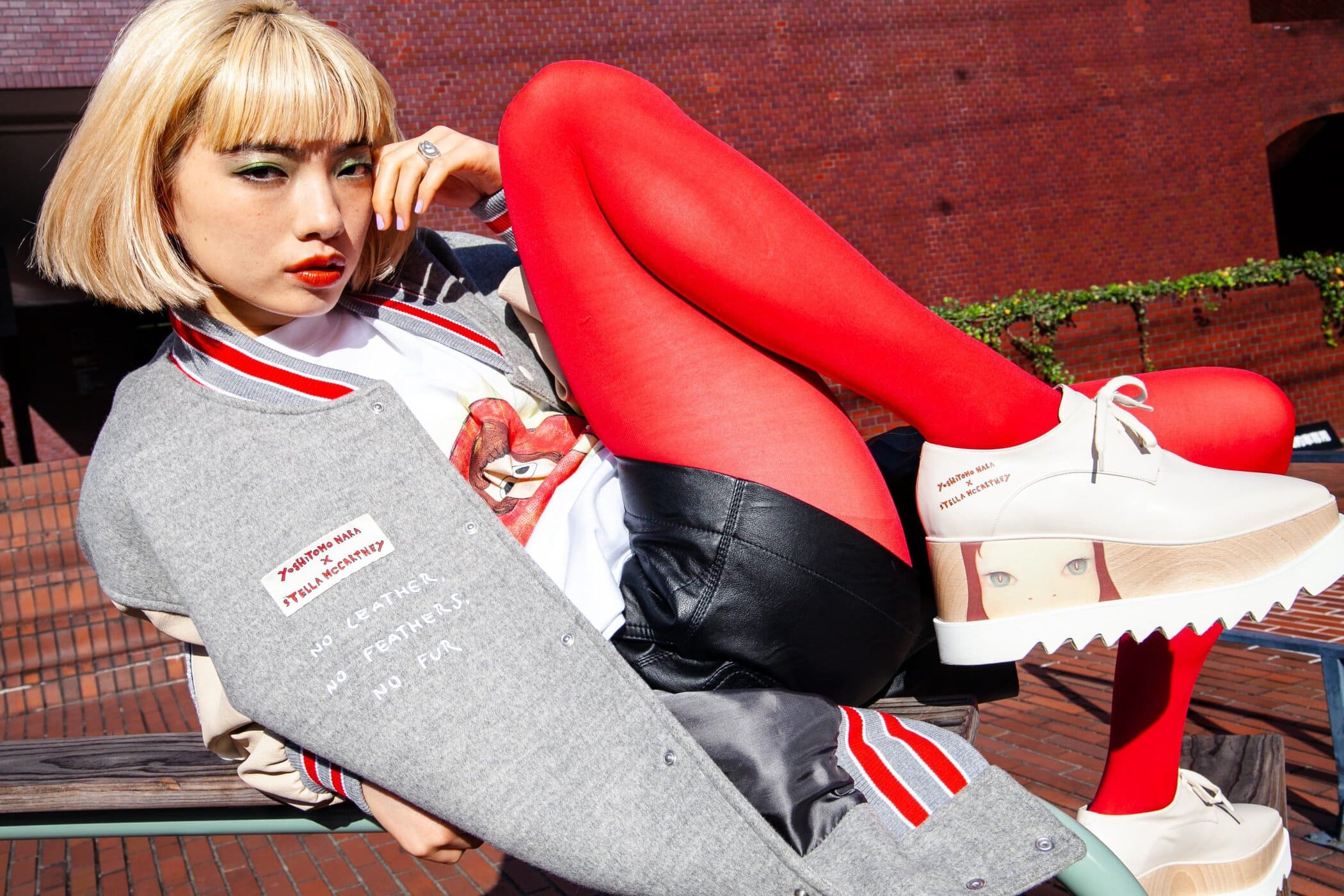 Expanding a design aesthetic through embracing 'nature' and exploring 'handcrafting' opportunities will offer a unique artisanal perspective. Recognizing these current opportunities will be a much-needed regenerative leading the industry into a new, enlighted era. The concept of biomimicry, which involves designing systems to mimic those found in Nature, will grow in acceptance', creating a sustainable future for the fashion industry. It will also be necessary for digital advancements to coexist with ancient traditions of craftsmanship in an atmosphere of mutual respect and understanding. Instead of cultural misappropriation, brands will stand in good stead to join forces with indigenous communities and learn how to protect the planet. Nature and handcrafting practices will rise in importance, directly attributed to sustainability and circularity practices. Partnering with indigenous artisans to preserve and promote heritage will see a rise in Craft practices and traditions.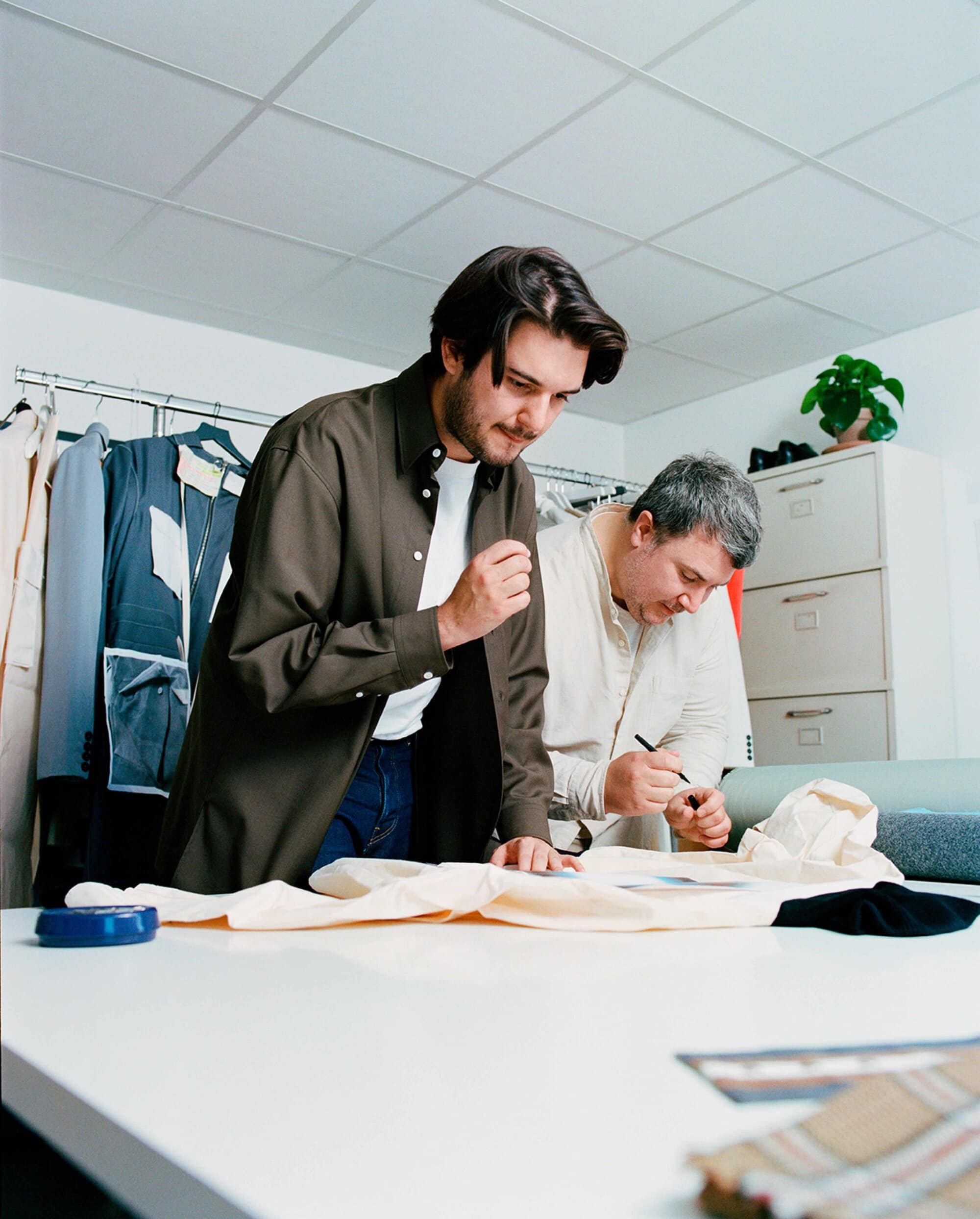 Action Points
Maintain the continuity of artisanal craftsmanship to create longevity
Place importance on the combination of Nature-inspired elements and handcrafting practices that will gain traction in sustainability and circularity practices.
Partner with indigenous artisans to preserve and promote heritage to discover the unique value of Craft practices and traditions.
Key Takeaways
Understanding that the future is not a passive dialogue will empower brands to embrace unprecedented opportunities that redefine what the Fashion Industry stands for. To become part of a bigger picture, we must accept that the years ahead will be about a pressing need to build a deep resilient purpose through Wellbeing, technical knowledge, indigenous support, community, and natural Creativity. By engaging in systemic change, brands must be more philosophical and question previous business paradigms.
The Nature of globalization may shift as economic and industrial networks evolve and diversify, but the world will be more interconnected due to these influences. A renewed recognition of the value of creative outputs that integrate scientific research with innovative and speculative problem-solving will improve the design economy and solve global problems.
Fashion has always mirrored the situation of our planet and essential shifts in behavioral patterns and cultural ideals, so luxury brands have the luxury to make a difference. Fashion is an industry full of references and ideas reflecting a new era's backdrop; its creatives are utilizing their inventiveness to bring about positive change, and change is the only constant in life. These Macro references are necessary to empower the passion for ingenuity and understanding the future.
---