---
The overt sexiness that a Mugler or Saint Laurent show evokes is being counter-acted with a more covert take on sensuality. A sentiment that will resonate with a consumer coming out of several months of lockdown. By easing them out of their comfort zones and into new ways of dressing up.
Designers are playing a game of peek-a-boo and choosing to focus on the oft-overlooked areas of the body. Revealing a shoulder, collarbone, or hip through cut-outs, slashes, and expert draping. The back and shoulders have been a key area of focus, especially across the knitwear category, which will be an attractive pull for those adapting to their new normal working from their home offices. As they can look effortlessly chic from the waist up, while still retaining a level of comfort.
This exploration of clever cut-outs is also a modern way to address the inclusivity of all body-types. Many of the pieces that featured this detail could be worn by a wider cohort of consumers. From Sacai's slash-neck tunic, Sportmax's open-sided vest, Versace's – Tom Ford Gucci-era style – cut-out maxi dress, and Nº21's open-back T-shirt.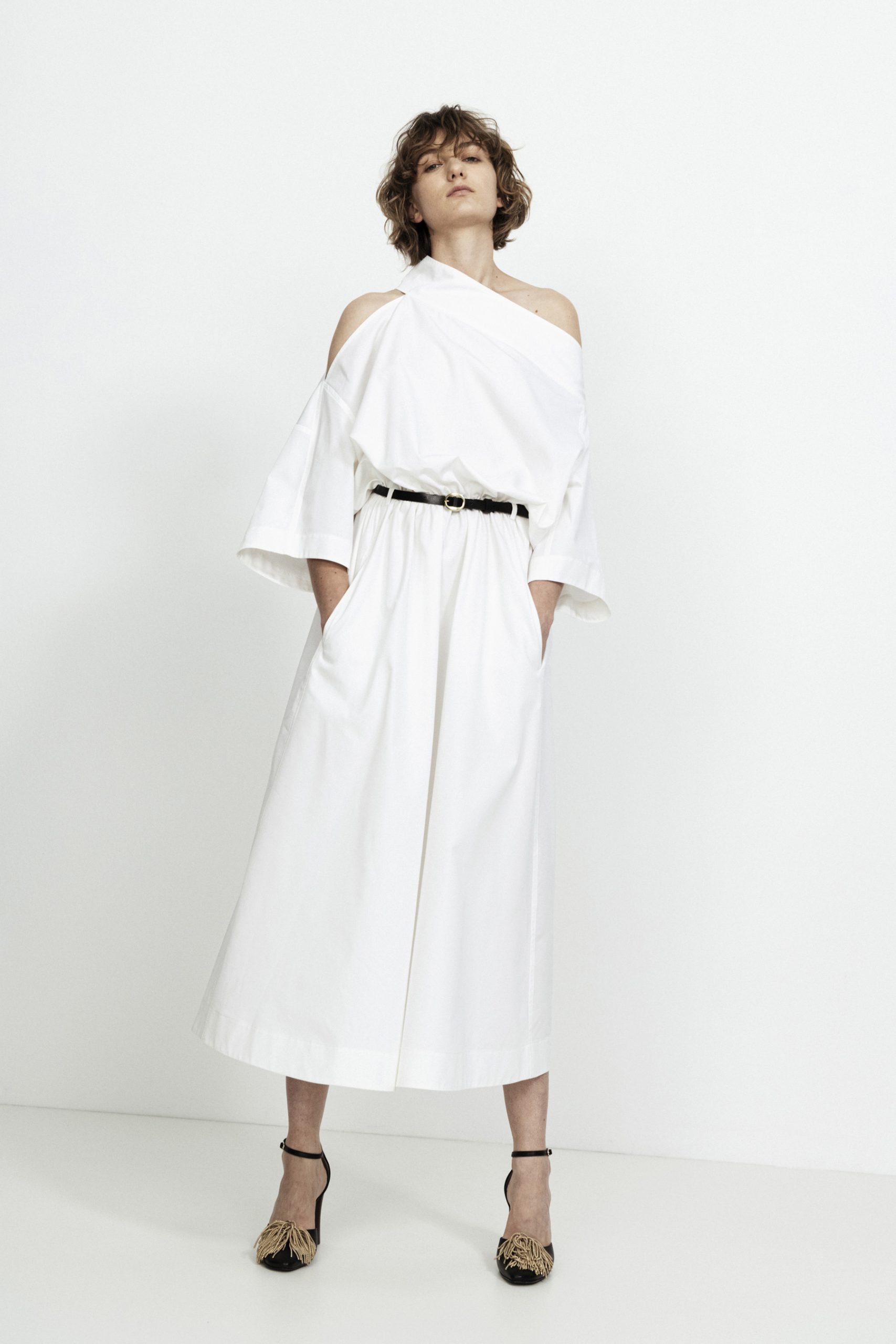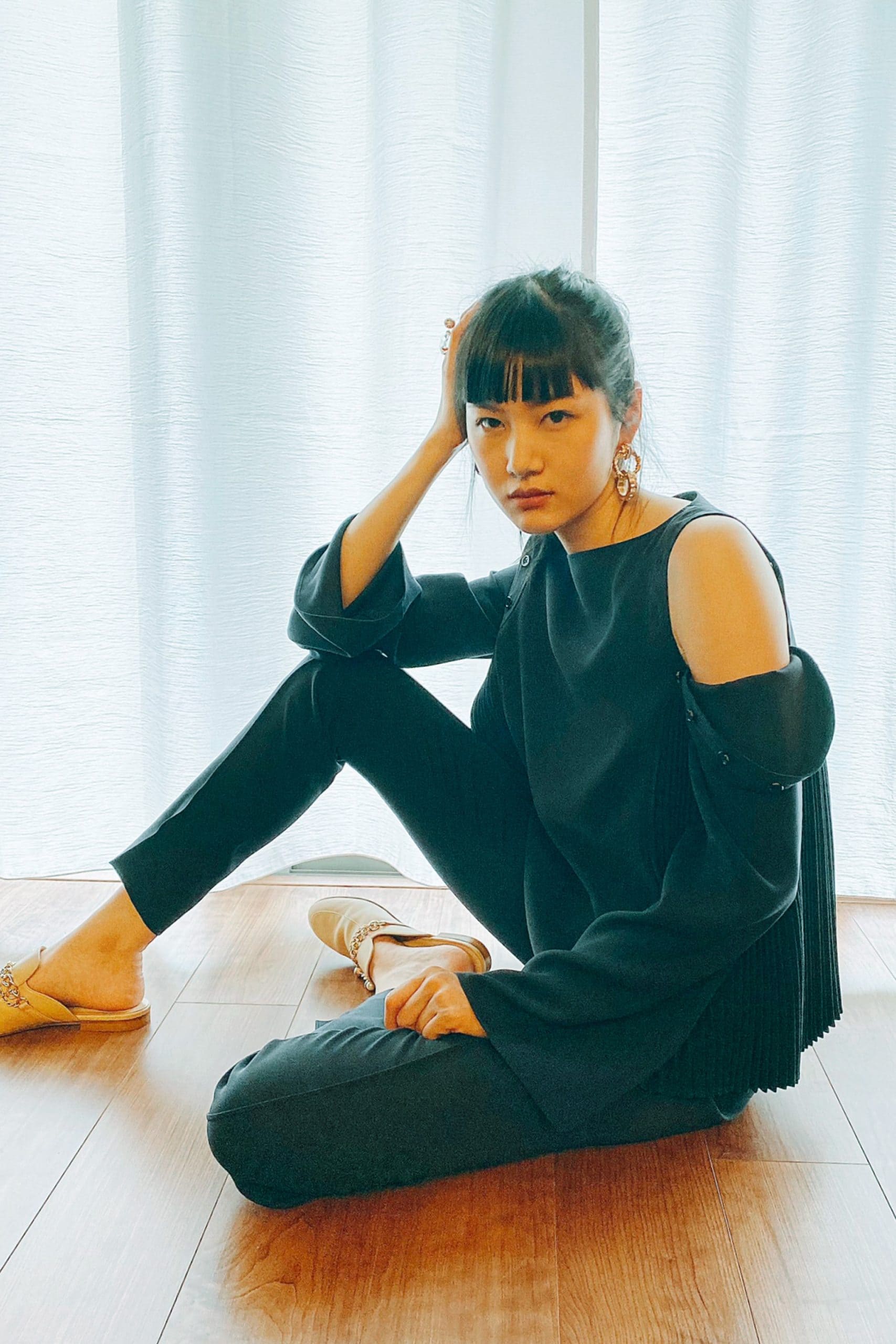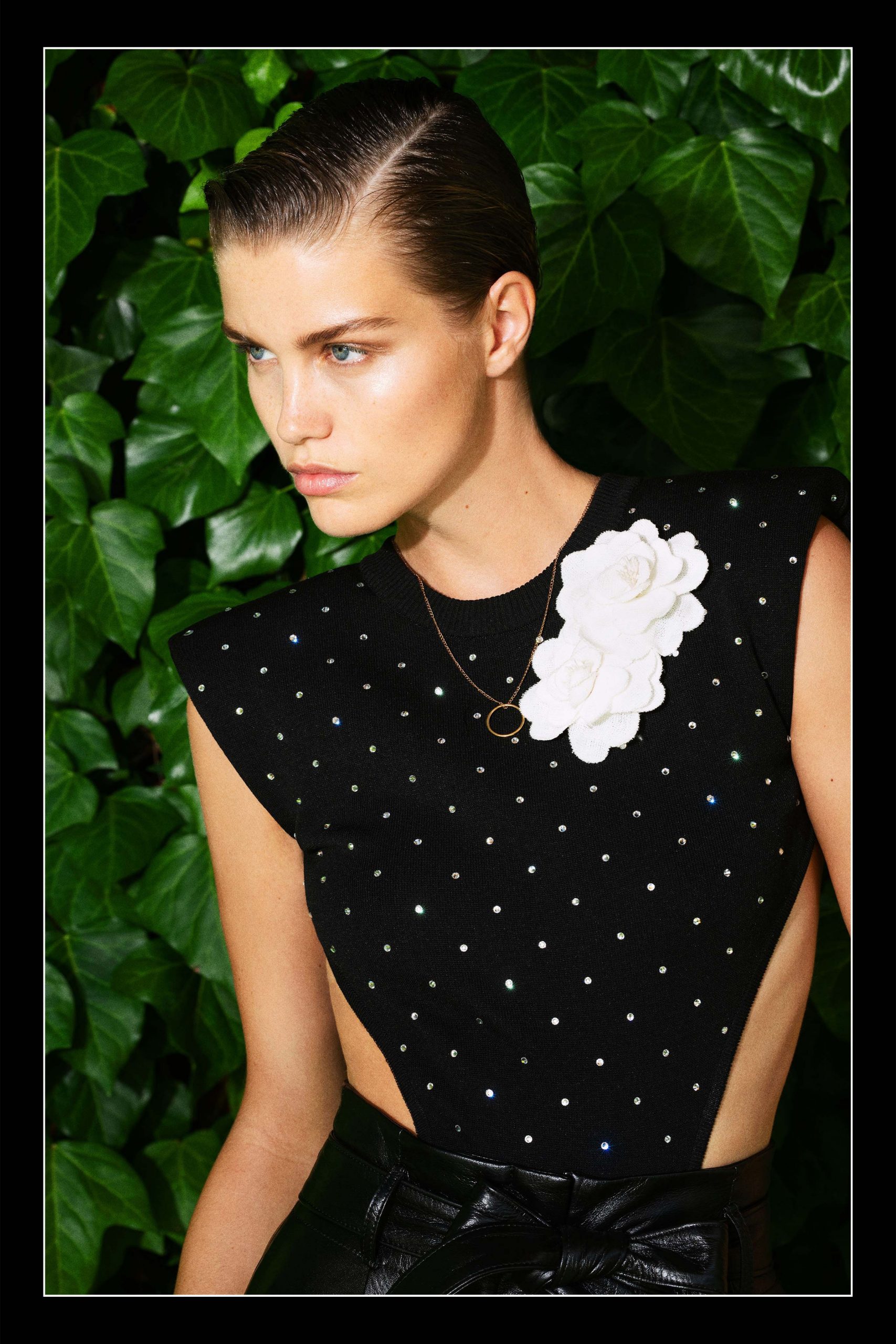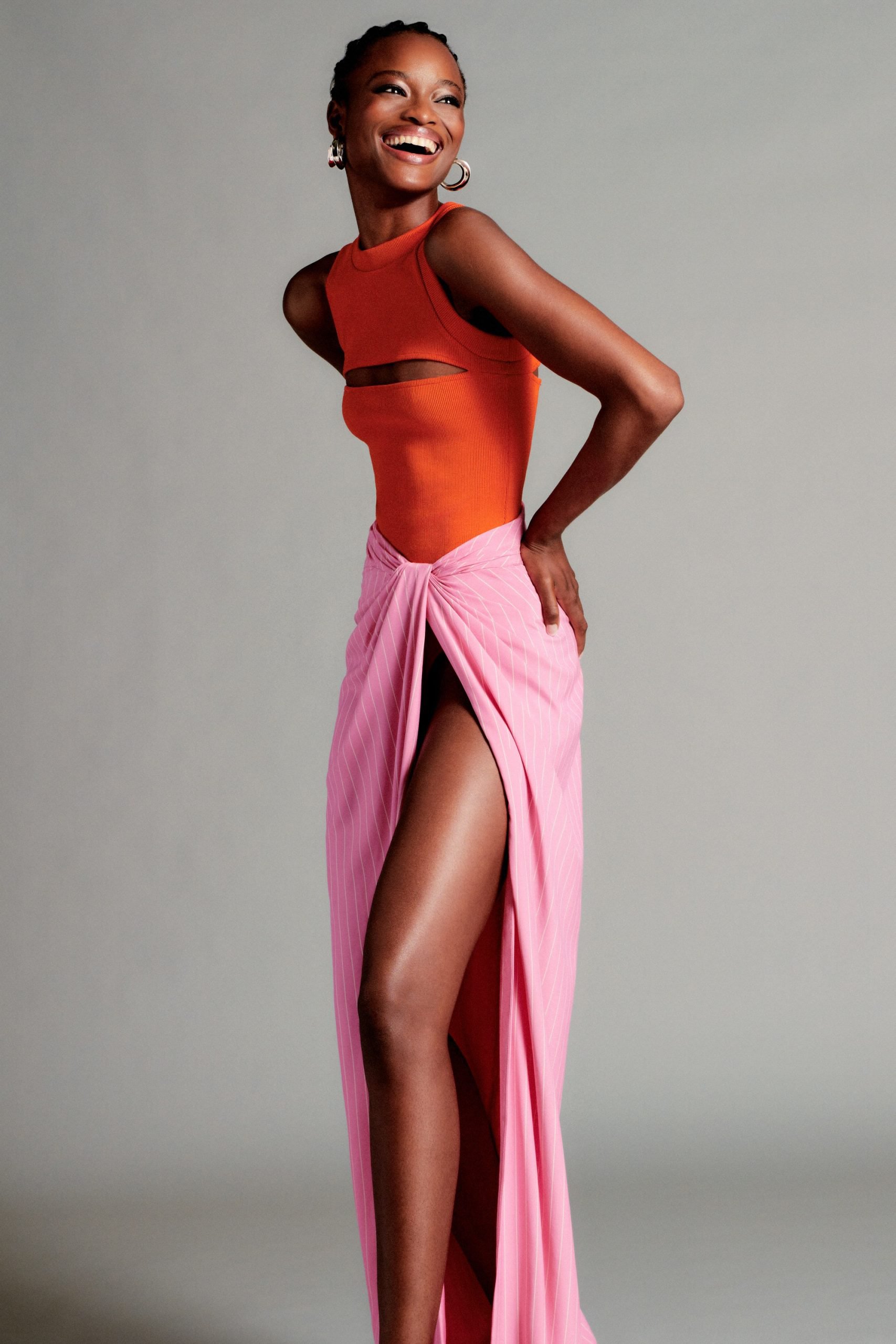 ---