Fashion Shows, Incremental to the Livelihood of the Industry, Are Again Under Scrutiny. How Can Brands Rise to the Challenge?
By Lizzy Bowring
Reducing the carbon footprint is an ongoing discussion within the helter-skelter of environmental and socioeconomic edifices. Given that the EU expects to roll out a sustainable strategy by minimizing the Fashion Show schedule by 2030, once again, brands are being challenged to re-address the issue.
The year 2030 seems like a long way off, but if the Fashion Industry is serious about curbing waste, there is much work to be done in eight years. The road to sustainability appears to be a never-ending conundrum with various ideas on reducing Fashion's environmental impact and carbon footprint, bobbing around like apples in a tub of water.
The European Union recently met to discuss how to address the ongoing pollution caused by Fashion's production processes and ensuing waste. One of the objectives put forward is to implement a series of measures to reduce show schedules and push companies in the fashion industry to take the path of sustainability, producing durable and recyclable fabrics. Vivian Loonela, Head of Estonia's EU delegation, "The spring strategy presented by the Commission elaborates on the following goals: to reduce the number of collections per year, take responsibility, act to minimize one's carbon and environmental footprint". And in addition, she said," It is also essential to consider where these products are manufactured and the employment conditions of the workers. The goal is to divert as many items as possible from store shelves and people's closets to recycling and reuse programs by 2030." The timeline extends to 2030, and to reiterate, the proposed strategy is to limit superfluous events, control production, and dispose of waste responsibly; a controversial approach and one to understand why it offers up a bone of contention.
The Importance of Fashion Shows and What Purpose They Serve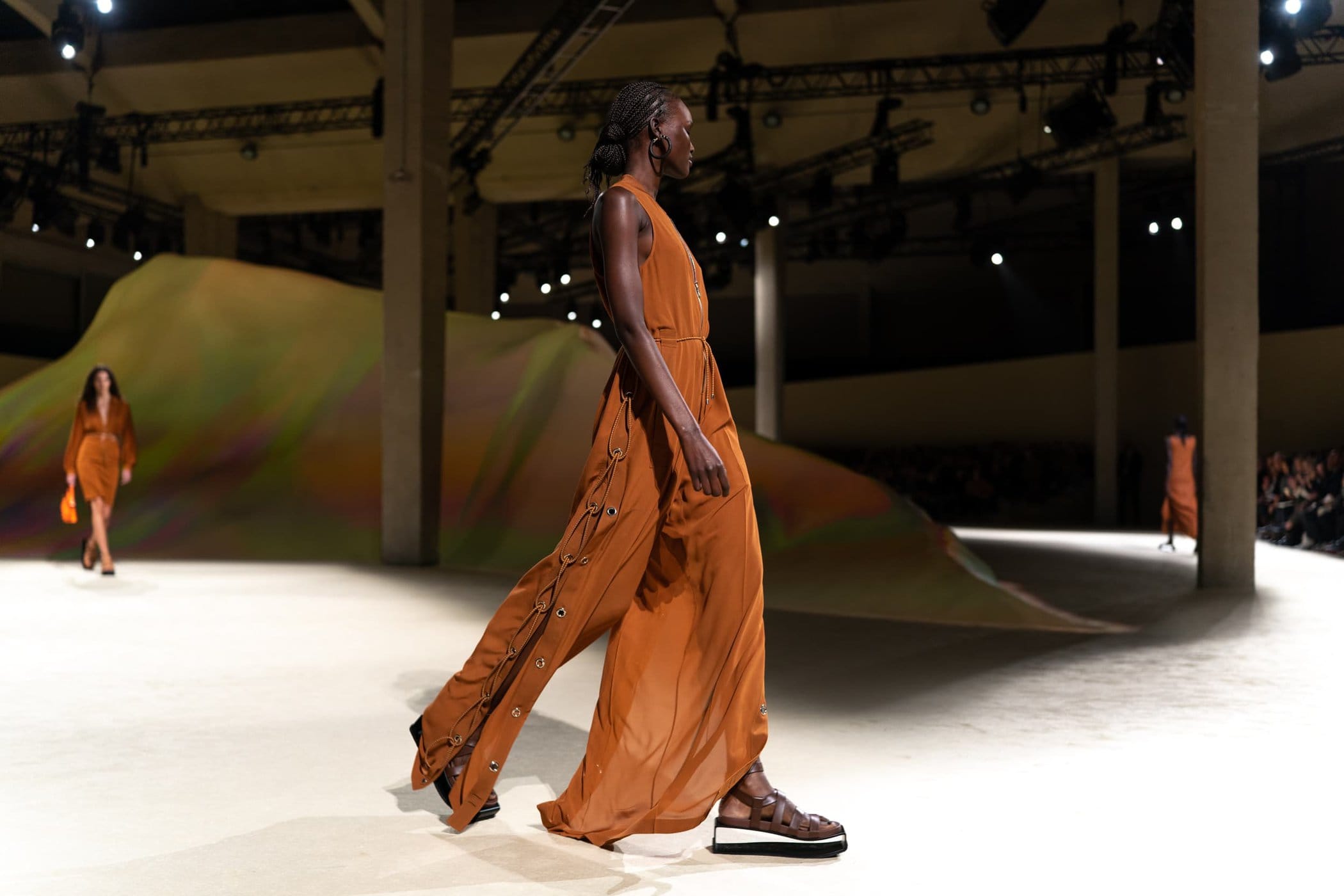 Within the sphere of artisanal craftsmanship, Fashion is another medium for creativity. The Fashion show becomes a platform from which a designer's vision comes to life via creative storytelling, albeit in a brief 20-minute duration; there is no moment like it in Fashion. So much rests on the validity of a Fashion Show. It is not just about the show but the jobs it provides through the work it generates, from the photographers, the set designers, the seamstresses, social media, and production houses to castings and fittings, including digital communications, to mention just a few. This massive industry employs over 1.5 million people in Europe alone.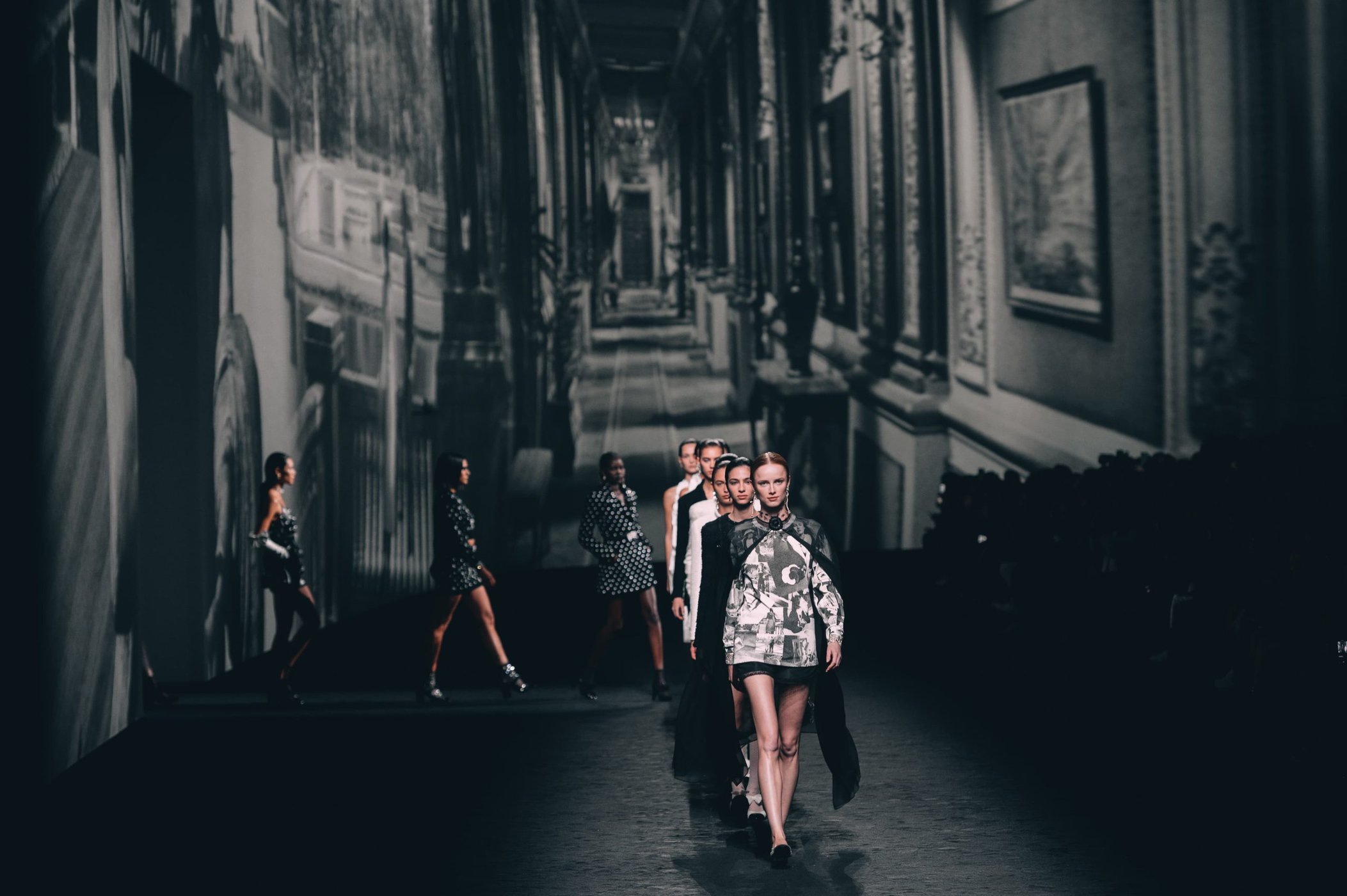 At Fashion Weeks held worldwide each year, editors, buyers, stylists, designers, and influencers come together to see the newest collections, network, and celebrate Fashion in every sense. The hype surrounding a brand can be much more significant during a fashion show, where social media coverage will help businesses develop, let alone that Fashion shows also contribute to the future success of young brands. Digital features have been increasingly integrated, creating a more valuable "phygital" fashion week. Social media attention has changed shows from trade events for journalists and buyers to consumer marketing spectacles for internet watching. Influencers have multiplied style authority and sped up consumer information transfer.
But let's rewind for a moment and look at the moves that precipitated a closer look at the fashion show schedule.
Pre-Pandemic and On
The pandemic has caused unaccountable challenges that threaten the existence of today's fashion industry. Costs for live events halted by COVID-19 were deemed too high for large-scale fashion presentations, with global travel blamed for adding to the carbon footprint. The fashion industry, driven to attempt to alter the fashion calendar by slowing it down, looked for other creative ways of showing collections. In 2020, Dries Van Noten led an initiative proposing "normalizing the retail calendar and synchronizing the fashion seasons with those of the year." It was a bold move, with Dries, like many others, choosing to show their collections via incredible, imaginative formats, either by film or Digital means. As lockdowns began to relax in many countries, brands and organizers wrestled with the question of whether and how should physical fashion events present in a world still struggling with the COVID-19 pandemic. As a result, Brands such as Gucci announced they would abandon the traditional show calendar and re-evaluate where it should stand in the light of these rising concerns. Several brands embraced the digital experience, such as Burberry, while Dior staged a live show without an audience.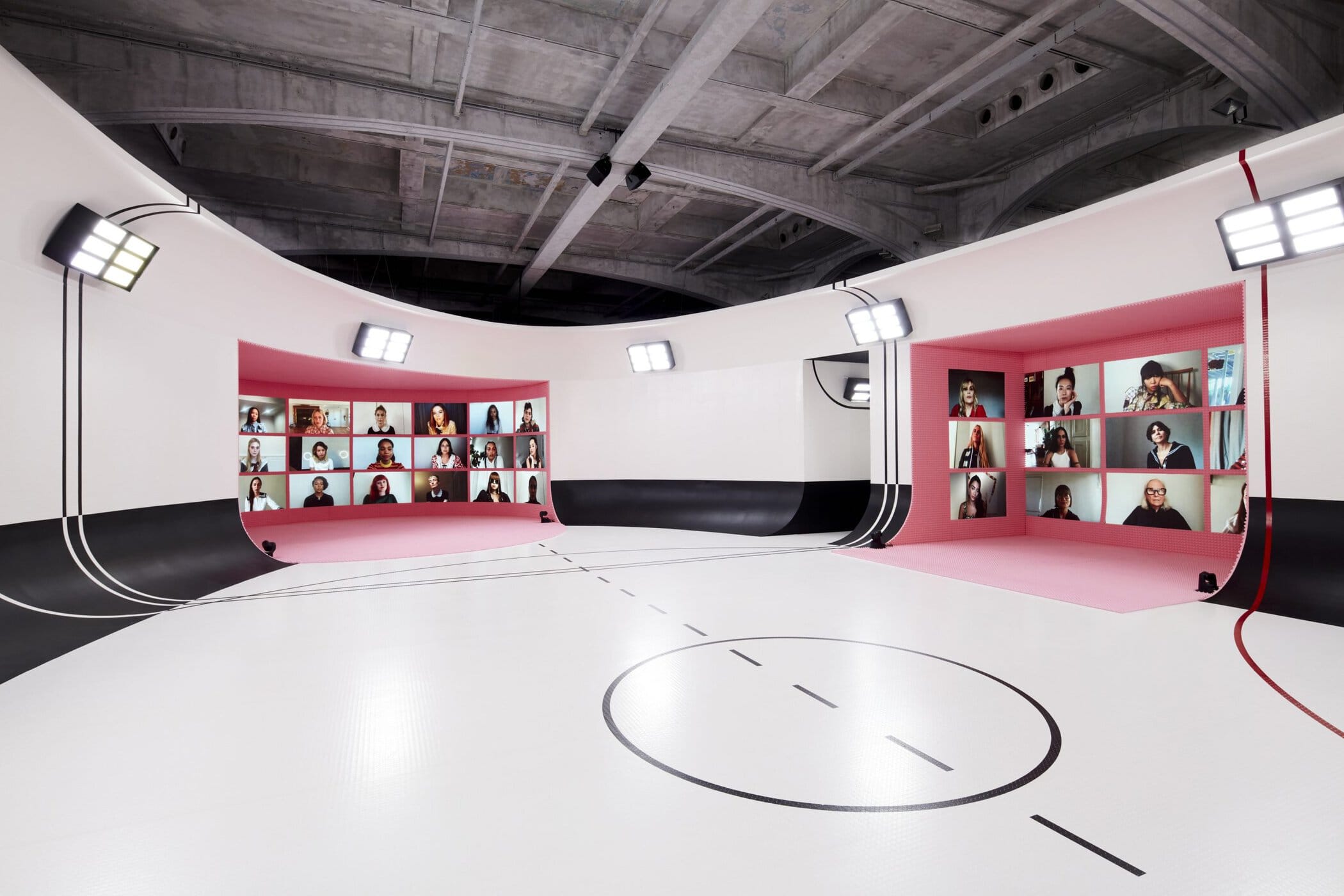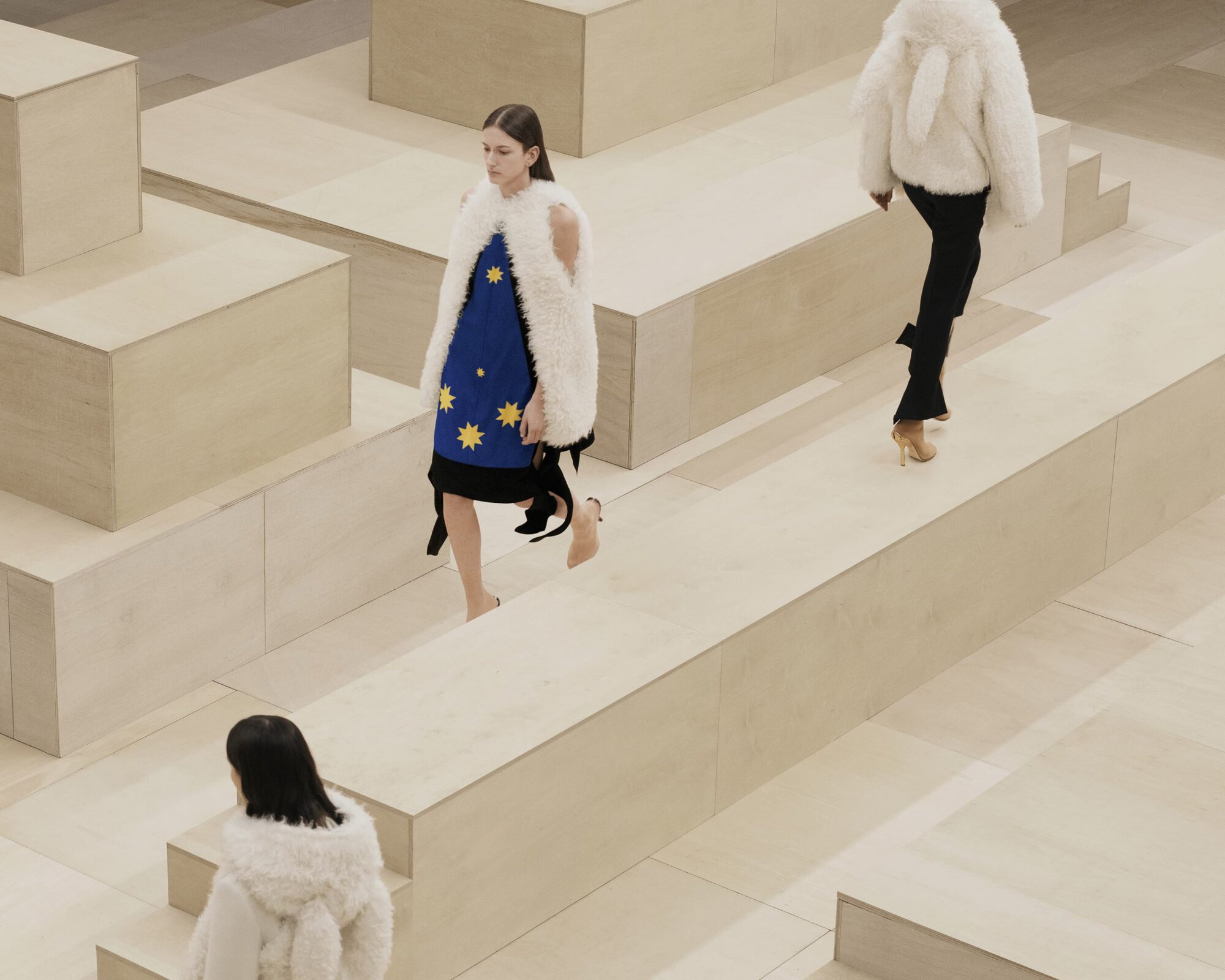 Fast forward to 2022; nearly two years later, it is as if nothing happened. From New York to Paris, the Fashion show schedule was back to normal with a program that surpassed expectations. As recently as February 2022, the democratization of fashion shows emerged as an added depreciating factor, rendering such events beyond sustainable; instead of the importance of showcasing artistry, events became a playground for anyone, with the September show season seeing a significant rise in the associated carbon footprint. HOW MANY SHOWS?… adding more weight to the current environmental and economic stability concerns. So how can brands proactively re-evaluate where they stand in this puzzle if reducing the number of Fashion shows presents such a dilemma?
Action Points
The EU Commissions and Fashion Summits. The necessity to reduce carbon emissions is receiving a reinvigorated push, with the EU and certain critical businesses within the Fashion Industry serious about addressing the pressing issues.
Transparency. Educating the consumer with transparency
Circularity. Circularity is one of the most provocative platforms within the sustainability arena.
Make less, Buy Less, Make better, Buy Better. It begins with the production, the number of items created for a collection, and the end use. In other words, Make Taste, not Waste!*
The EU Commission and Fashion Summits.
The EU Commission and Fashion Summits
It is fair to say that Fashion is rising to the Sustainability challenges since climate change is severe and omnipresent. But is it enough? We are running out of time. The necessity to reduce carbon emissions is receiving a reinvigorated push, with businesses contributing invaluable funds to pay for the changes. Emissions continue to increase in the battle with inflation and the rise of living costs, where consumers choose to buy cheaper clothing over sustainability. But all is not doom and gloom. The efforts put in place are a significant beginning; the sixth McKinsey report states that "2022 will be a year of recovery, challenge, and change", and those serious about change are making their message clear.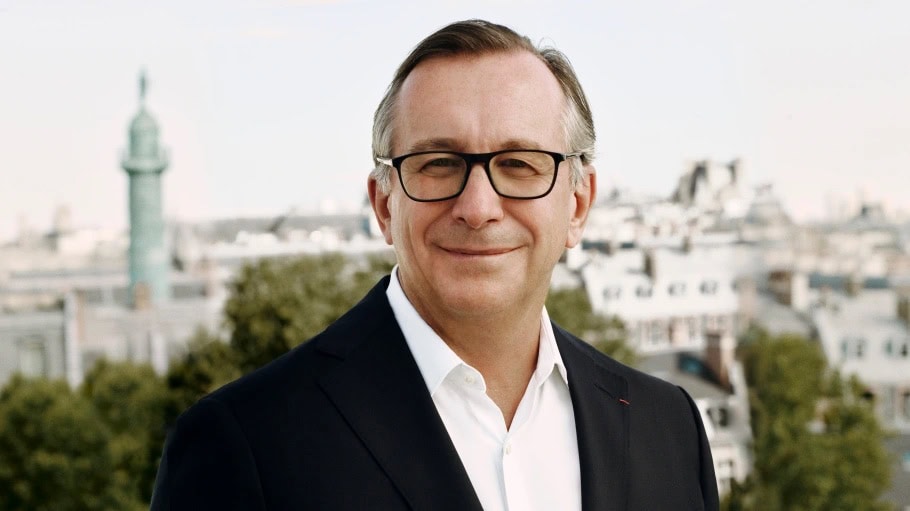 As recently as October 27th, key players in the fashion sector attended a summit in Venice dedicated to a sustainable future for the industry. Spread over two days, promoters of the 'Value of Fashion' initiative, Re.Crea Consortium (a voluntary initiative to help brands manage end-of-life textiles and channel unwanted products into recycling and reuse programmes), presented 'the most topical issues related to fashion sustainability and the responsibilities of the industry. Bruno Pavlovsky, President of Fédération de la Haute Couture et de la Mode, and Pascal Morand work together to face post-pandemic difficulties such as rising inflation, energy shortages, and supply chain interruptions. The Federation believes it can make significant inroads into reducing carbon footprint by raising awareness, educating, and supporting brands.
Staging a presentation and producing a collection is becoming more expensive and complicated. Behind the scenes, the Federation is also helping brands reduce their events' environmental footprint thanks to PwC Global. This company assists businesses in understanding the balance between their infrastructure and supply chain's positive and negative implications. The events tool calculates 120 KPIs across all stages of an event. During the autumn 2022 shows, 57% of brands used it, and by the end of the year, it is expected that brands with annual revenues over 20 million euros will use this means.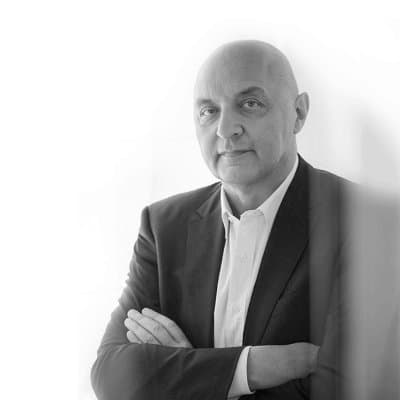 "This is not another measure; it is a platform designed to be fed with existing data," says EFI creator and manager Simone Cipriani. It allows organizations to report consistently within a responsible business framework but will require changing current mindsets.
Another solution presented to curb the carbon footprint of Paris Fashion Week is to shorten the event by several days. However, what impact does this have on brands squeezed out of the Fashion Calendar ritual? Philippa Grogan, Sustainability Consultant: Policy, Fashion & Textiles for Eco-Age, posed several intuitive questions on the validity of Fashion Shows–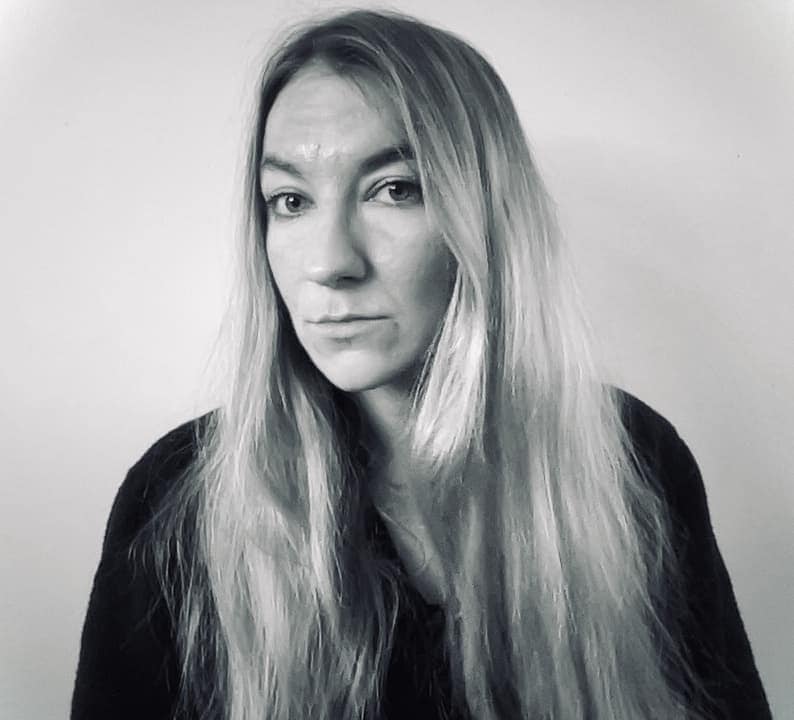 "Fashion shows can have a big impact on planet and people. The industry is linked to unfair work, opaque supply chains, pollution, resource overconsumption, ecological imbalance, and unmanageable material waste.

– Philippa Grogan
The typical impact of running events include energy consumption, resource use, single-use promotional materials, waste generation, people's travel.
When you combine these factors, there is a lot of room for improvement when it comes to the sustainability of fashion events. As part of the industry's wider work on addressing overproduction and premature disposal, brands should also consider the impact of events including fashion shows.
Transparency
The future depends on the sustainable work we do today, and that is to embrace transparency – being open and honest about how and what goes into producing a fashion item. Almost constantly, we hear about tragedies in the fashion industry, how workers are exploited not just financially and physically but also their safety has been at risk just for churning out cheaper clothes and fashionable items. It is imperative to keep driving the fashion industry to become transparent. Ethical, environmental, and sustainable preferences are now high on the agenda of how these choices affect the earth, people, and animals. Consequently, the only way to understand what is happening behind the scenes is to educate the consumer to hold brands accountable.
But why does transparency matter? Accountability! It should be as simple as buying a lottery ticket because that is an informed and consciously decision-based process. Therefore, purchasing a fashion article should also be a conscious and informed process.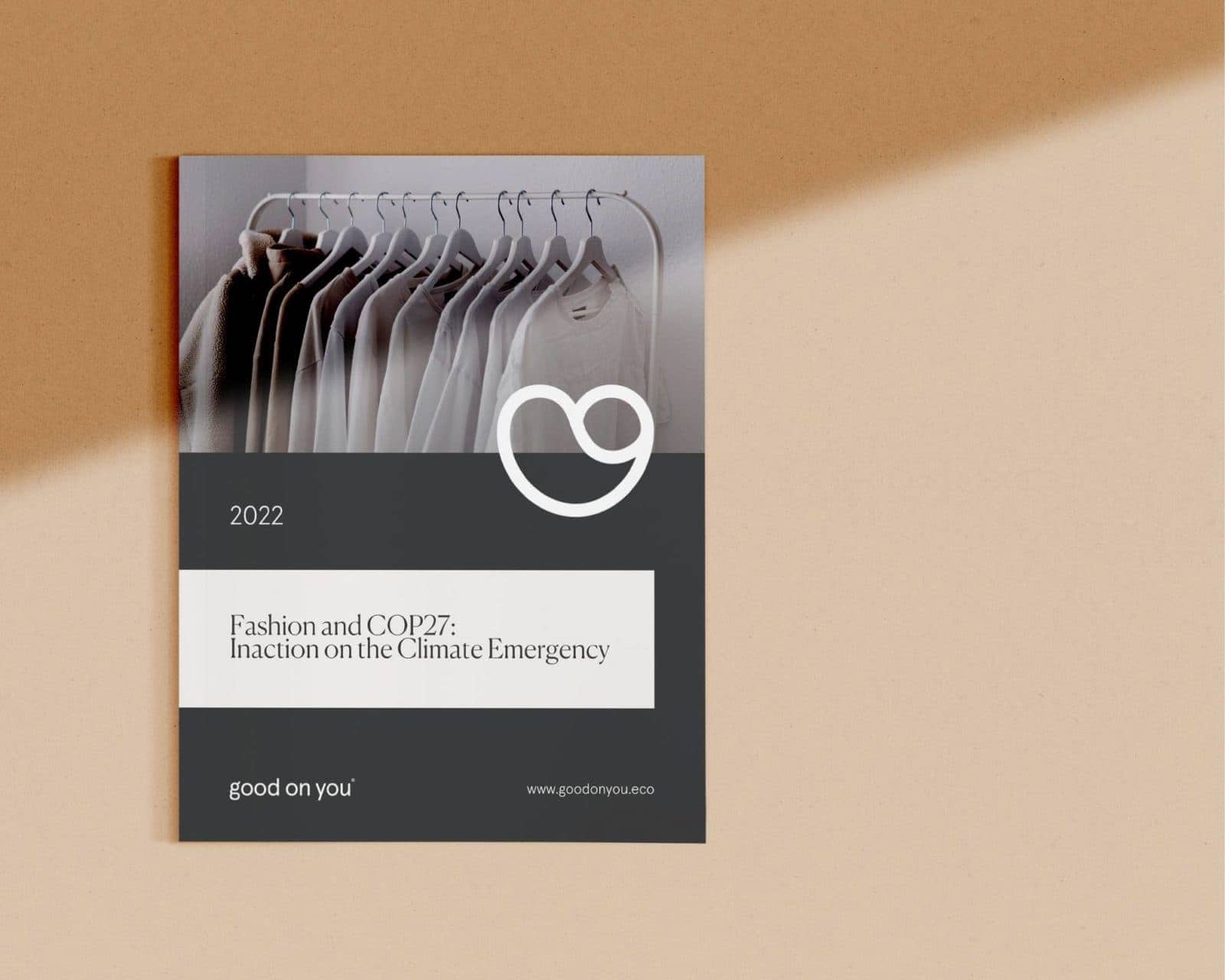 Holding brand accountability will be a stepping stone toward understanding how we can impact the future. McKinsey and the Business of Fashion Report 2022 state that 52% of Millenials research background information before purchasing. Gaining trust is paramount. Ethical labels such as Fairtrade have emerged to help consumers identify products and companies making various moral claims. They recognize products meeting specific criteria – for example, paying a decent wage to workers or committing to particular animal welfare standards. There is also an app for knowing which brands are moral. The Good On You app provides a quick and easy check on fashion brands and related issues; it can also check leading ratings and guides to see through the greenwashing. The EU proposes new rules to empower consumers in the green transition so that consumers are better informed about the environmental sustainability of products. If more consumers are made aware of how they can assist in reducing the carbon footprint, that too would have a significant impact.
The Prada Academy recently launched a sustainability-focused training programme, a crucial strategy across all corporate divisions.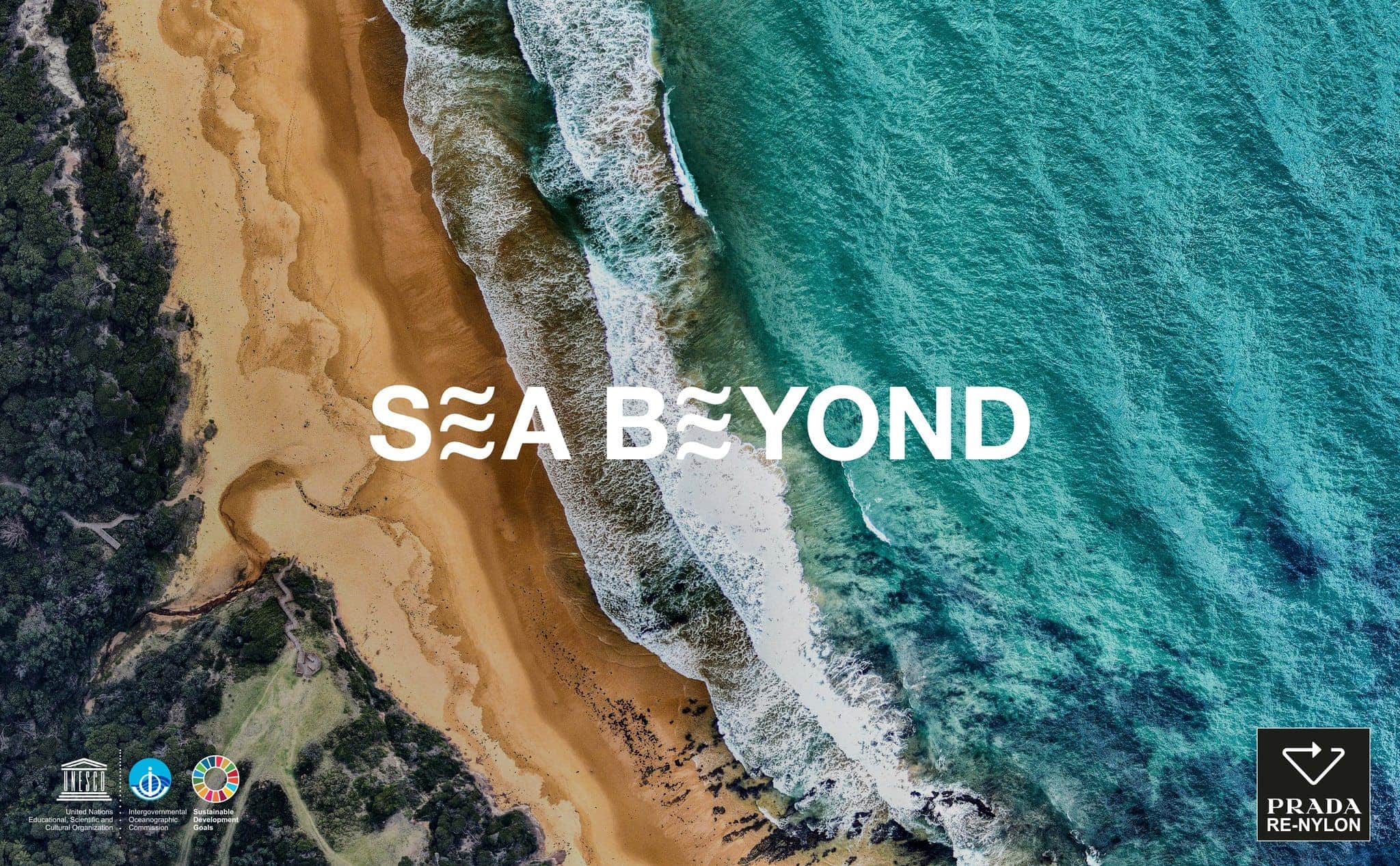 Prada's latest Sea Beyond cooperation with Unesco has trained 600 students across four nations since 2019, sponsored by sales of its Re-Nylon collection. "Kindergarten of the Lagoon" will teach Venetian schoolchildren about ocean protection. "This project changes the hearts and minds of the future generation to shape society and Prada employees." "My priority is to lead the group through a more sustainable next decade, not only from an economic standpoint but also the cultural, social, and environmental pillars," said Lorenzo Bertelli, head of corporate social responsibility at the Prada Group.
Circularity
Circularity is one of the most provocative platforms within the sustainability arena. The fashion industry is responsible for around 40 tonnes of textile waste per annum; what happens to this waste often ends up in landfill or incinerated and not to mention the litres of water and raw materials consumed. These closed-loop systems recycle materials repeatedly. So theoretically, they remain in constant circulation. Some parts of the global fashion industry take these issues seriously by developing closed-loop recycling processes to reduce textile waste. Like most recycling systems, this process needs to be large-scale to be effective. The EU Commission presented proposals to make sustainable products the norm, boost circular business models, and empower consumers for the green transition. As announced in the Circular Economy Action Plan, the Commission proposes new rules to make almost all physical goods on the EU market more environmentally friendly, circular, and energy efficient, from the design phase through daily use, repurposing, and end-of-life. The process of recycling clothes requires plenty of hard work, including collection and sorting.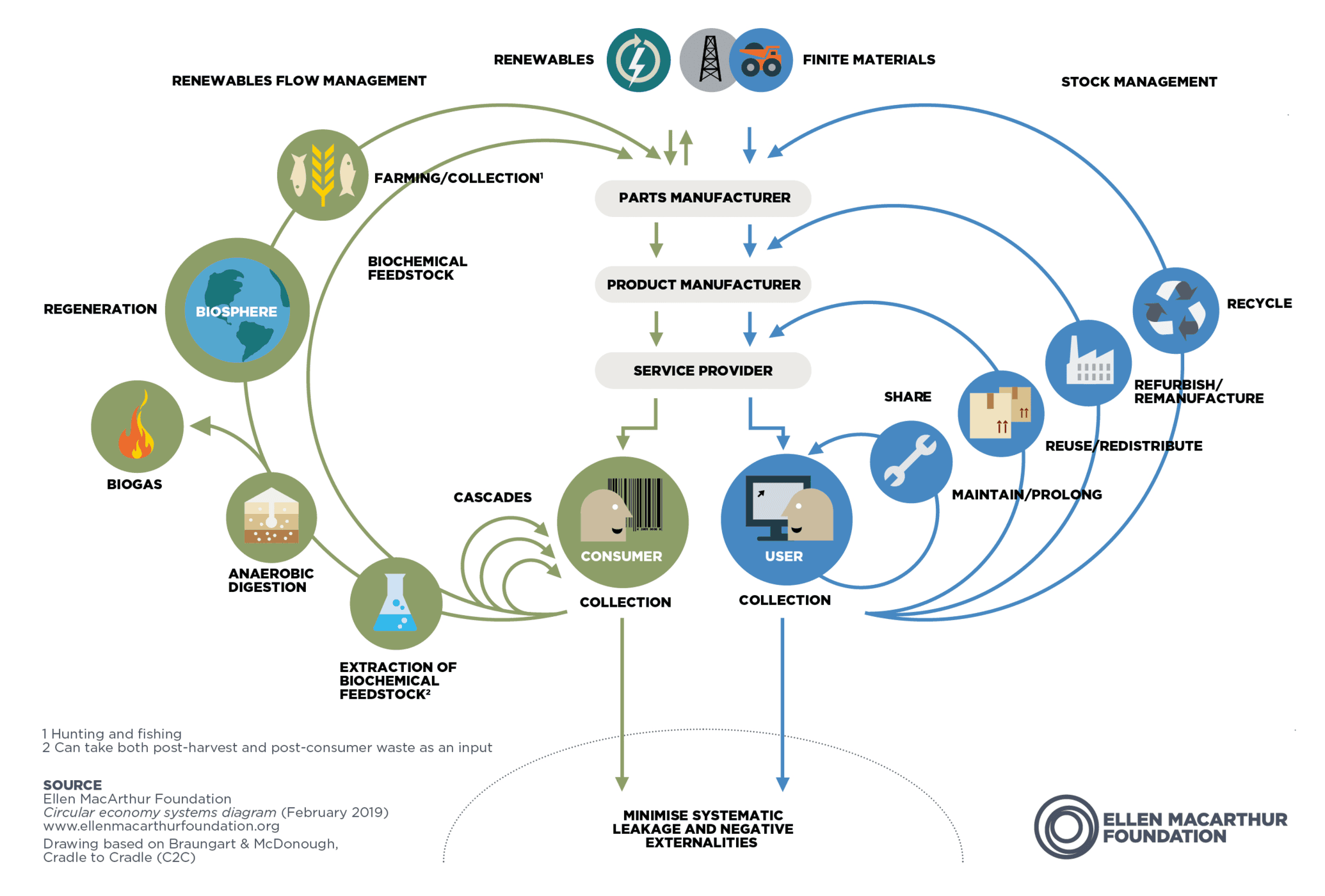 According to Claire Bergkamp COO at Textile Exchange, closed-loop recycling will only realize its potential once products are specifically designed for that purpose. Several parts of the industry are uniting around common design standards, such as the Jeans Redesign Project by the Ellen MacArthur Foundation. Additionally, designers have more access to software that can support design with recycling, such as the Circular Material Library from Circular Fashion. To maintain a competitive advantage and secure access to circular textiles, fashion players may need to invest directly in recycling facilities and contribute to finding solutions for collection and sorting.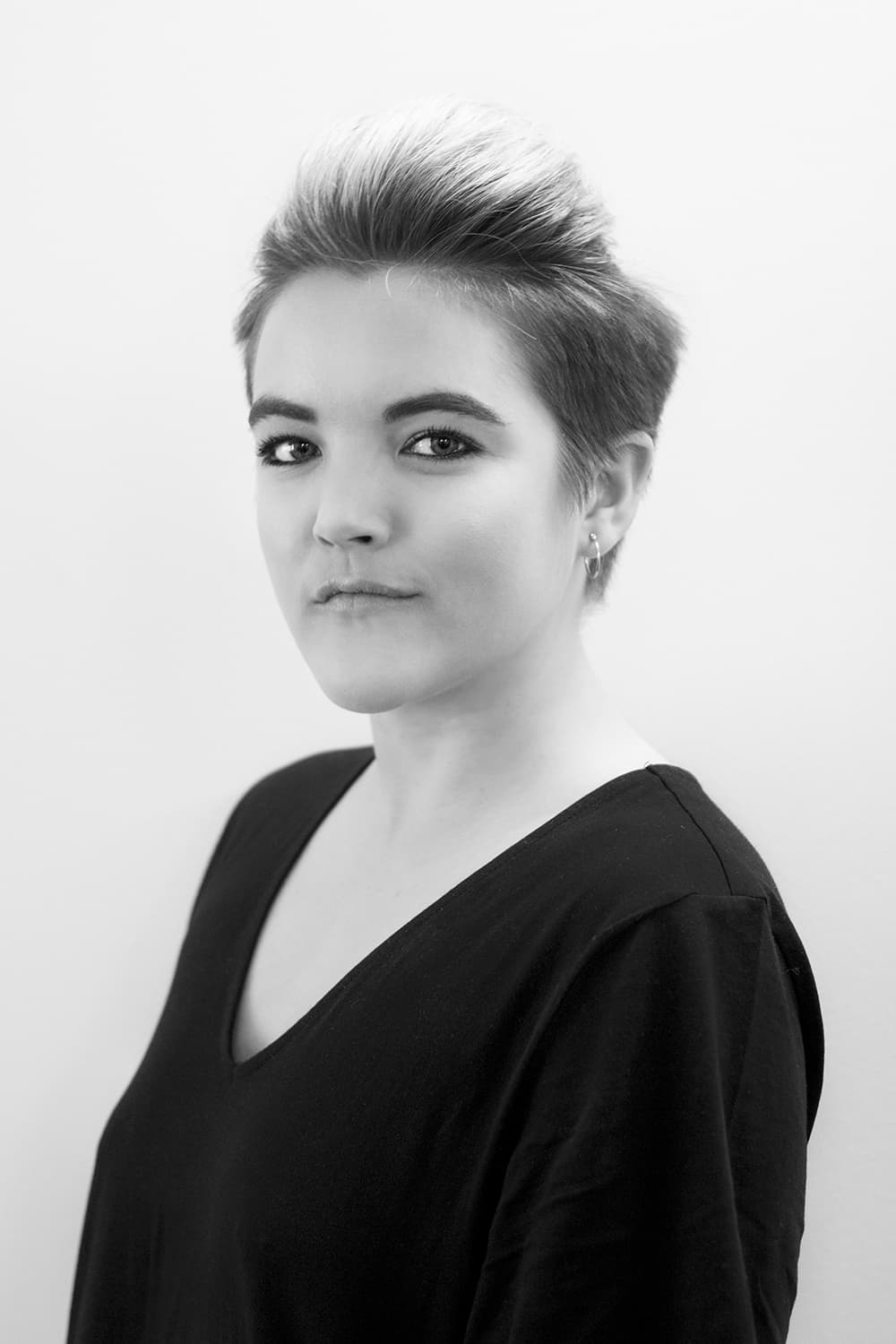 Emma Grace Bailey, Head of Content for PlasticFree, states, "We will move towards a truly circular system by keeping materials and resources in use for as long as possible, designing them with nutrient-based materials that can return to nature at the end of their useful life". CNMI Sustainable Fashion Awards provide a unique platform to highlight further how to redefine Fashion through circular design. Marco Bartolucci (Professor of Sociology, Florence) believes, "we have to manage all the actors of the fashion system, from branding to communication and styling. A brand should support the culture, landscape, and territory in which it and its followers are collocated through concrete, doable, feasible, and long-lasting initiatives. This is one possible strategy to create loyalty, based on a two-way conversation for a Gen Z client no longer familiar with brand loyalty and is continuously living in a supermarket of styles".
The hope is that creatives everywhere are encouraged to rethink how they, too, can design for a regenerative, circular economy.
Make Less, Buy Less, Make Better, Buy Better
The Fashion calendar needs redefining in more ways than merely reducing the days and shows. It begins with the production, the number of items created for a collection, and the end use. When questioned on the idea of making and buying less, Emma also weighs in on the fact that "plastic is the bedrock of Fashion today, with over 60% of all clothing we buy now plastic-derived. It's the industry's best-kept secret and could drastically reduce the sector's carbon footprint, but only if addressed through nutrient-based material swaps and system change solutions. Recycling will never be the answer – less than 1% of Fashion is recycled today – and we must stop pushing this narrative in a bid to sell more. "The answer lies in making and buying less, embracing the concept of degrowth, and supporting consumers to cherish garments for longer through easily accessible repair schemes". Marco Bartolucci says reducing the number of styles in a collection is the best way forward to him. "Using Gucci as an example, Alessandro Michele is creative and clever, however, there may be 68 styled looks, but the number of singular items that make up one look can be created or exchanged into any other look. So, out of 300 pieces, perhaps 250 go into stores to be sold. One does not need that many styles, and what happens to the items not purchased"?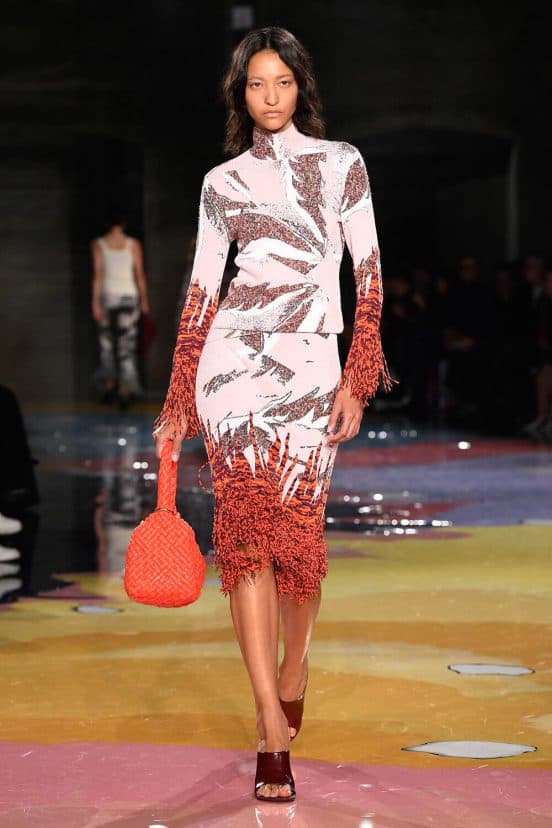 A fundamental problem lies in brands educating the consumer. The frenzy caused by the democratization of Fashion is negatively affecting shows. Take, for instance, the recent Diesel show. Of the 4,800 attendees who poured into the Allianz Cloud Arena in Milan, 4,600 were members of the public or Fashion students who all attended the show for free. "I wanted to open Diesel up to the public," said Martens, "for people who may never have been to a fashion show before". What happened to digital reach? The carbon footprint was not front of mind here.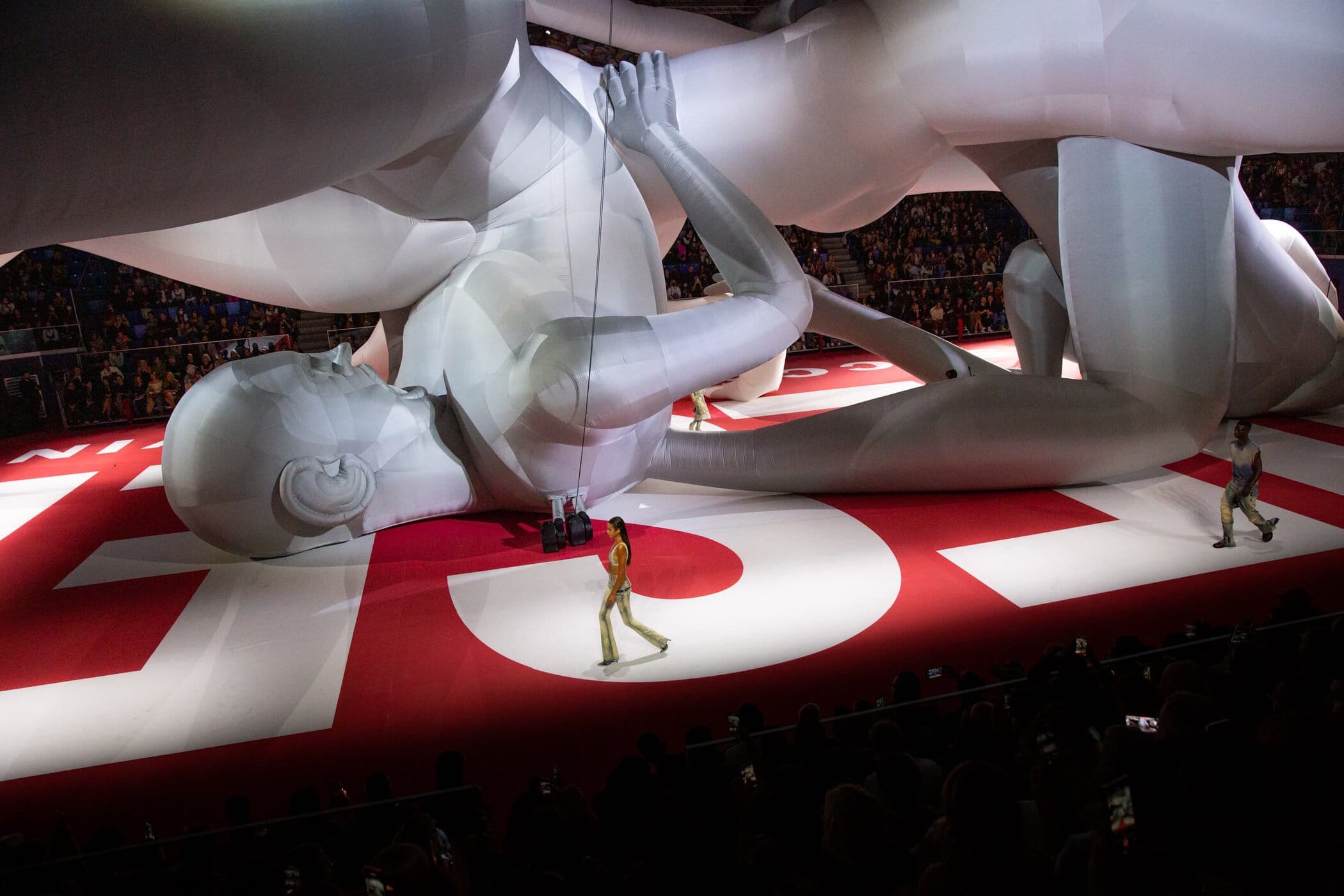 The creativity and beauty of a fashion show are nowadays quite rare. There are several brands whose Creative Directors still are serious about what Fashion as Art means. Gabriel Colangelo, Dries Van Noten, Maria Chiuri Grazia, Miuccia Prada, Alessandro Michele, Rick Owens, Gabriele Hearst, and Simone Rocha, to mention a few. But with 'other' brands, it appears to be a vacuous moment when the collections are presented. And for who, those that want to see and be seen?
Key Takeaways
With all that the Fashion Months have to offer, there is no question that they are here to stay; it's how to fine-tune and balance all the statistics to reduce the carbon footprint. Although the idea is open for discussion, it is evident from the recent summits from both 'Made in Italy" and the EU Commission, not to mention the commitment made by several leading brands, that there is a serious intent to reduce the carbon footprint. The future holds hope for Fashion month. Pavlovsky states that, hopefully, Paris Fashion Week will disclose a carbon and CSR footprint someday. Today, we're in the construction phase, and that's achieved by everyone taking part." Ecological design demands a complete mindset shift and takes time to alter because it's more expensive and shouldn't sacrifice inventiveness. "If you aggregate all the large houses across two days, people will never remain. Today is hard. The Federation gives designers and brands time to express themselves throughout fashion week." Can we do things in a different way this year and contribute to our wider sustainability / responsible business objectives? Philippa throws out some poignant questions for the industry to be encouraged to think about.
Do we really need X number of shows a year?
What is the impact of running the event, how can this be minimised?
What will happen to the materials post-event, and how is the collection circular?
What is the social impact of this event?
The results are in from COP27. We are on a 'highway to climate hell'. Rethinking the fashion show schedule and the number of clothes created for each collection, what they are made of, and the whole production cycle should be one of the most pressing priorities for 2030. Make Taste, not Waste!
---