This Spring/Summer was increasingly calm, riding on the back of the Quiet luxury trend of last season, and exemplifying the demand for real clothes, where the balance between familiar and new in stripped-back design defines the ongoing reality of fit for purpose. Understated looks, minimal aesthetics, versatile classics, and sartorial styling are key. On the one hand, brands focused on pared-back essentials offering longevity and ease of wear, and on the other, a sophisticated take on utility-led clothing. Functional details such as cargo pockets are typical of this aesthetic, including boilersuits, cargo pants, aprons, tailored jackets, fabulous outerwear pieces – the leather bomber, oversized blazer and the effortless car coat, and updated riffs on the not-so-humble trench coat – of particular interest both the hip-hugging version from Burberry and the low slung skirt iteration from JW Anderson – all reworked in easy-to-care for materials. Livetrend offers up confirming statistics with the leather jacket +10% YOY, and the minimalist edge +64%.
Gender-inclusive fits in oversized cuts are essential, particularly those at Prada, where the balance was just right and emblematic – its about combining relaxed utility pieces with the more streamlined aesthetic of quiet luxury. Saint Laurent's designer, Anthony Vaccarello, proves how elegant functionality can be with several variations of the utility jacket, dress, shirt, and boiler suit – all clothes that can be worn every day or not so every day, depending on the whim and styling combinations of the wearer while nodding appreciatively to 90s Minimalism.
The overall silhouette returns to a pared-back aesthetic, balanced with oversized pieces catering to a transeasonal appearance. Items such as slim-leg trousers, pencil skirts, and essential tank tops continue to evolve, providing a more casual and effortless approach to everyday dressing, particularly to those who favour practicality and simplicity. The white shirt ( +13% YOY thanks to Livetrend data) remains the perfect balance whether in off-the-shoulder renditions at Dior, oversized sartorial cuts at Stella, or the new maximum Tee shape at Valentino, Carven, Loewe, and Jil Sander.
The perfectly tailored pencil skirt returned as the perfect middle ground for the skirt silhouette. The workwear staple of yesteryear received a much-needed makeover. The perfect example – the calf-grazing, hip-hugging skirt featured at Max Mara, resplendent with a utility aesthetic and worn back with a forties styled workwear shirt. One of the more imaginative iterations came from Bottega Venetta, proving that this simple item can be turned into an artistic creation. Dries van Noten offered a version, an asymmetrical wrapped utility skirt, indicative of the mood for simplicity with an edge.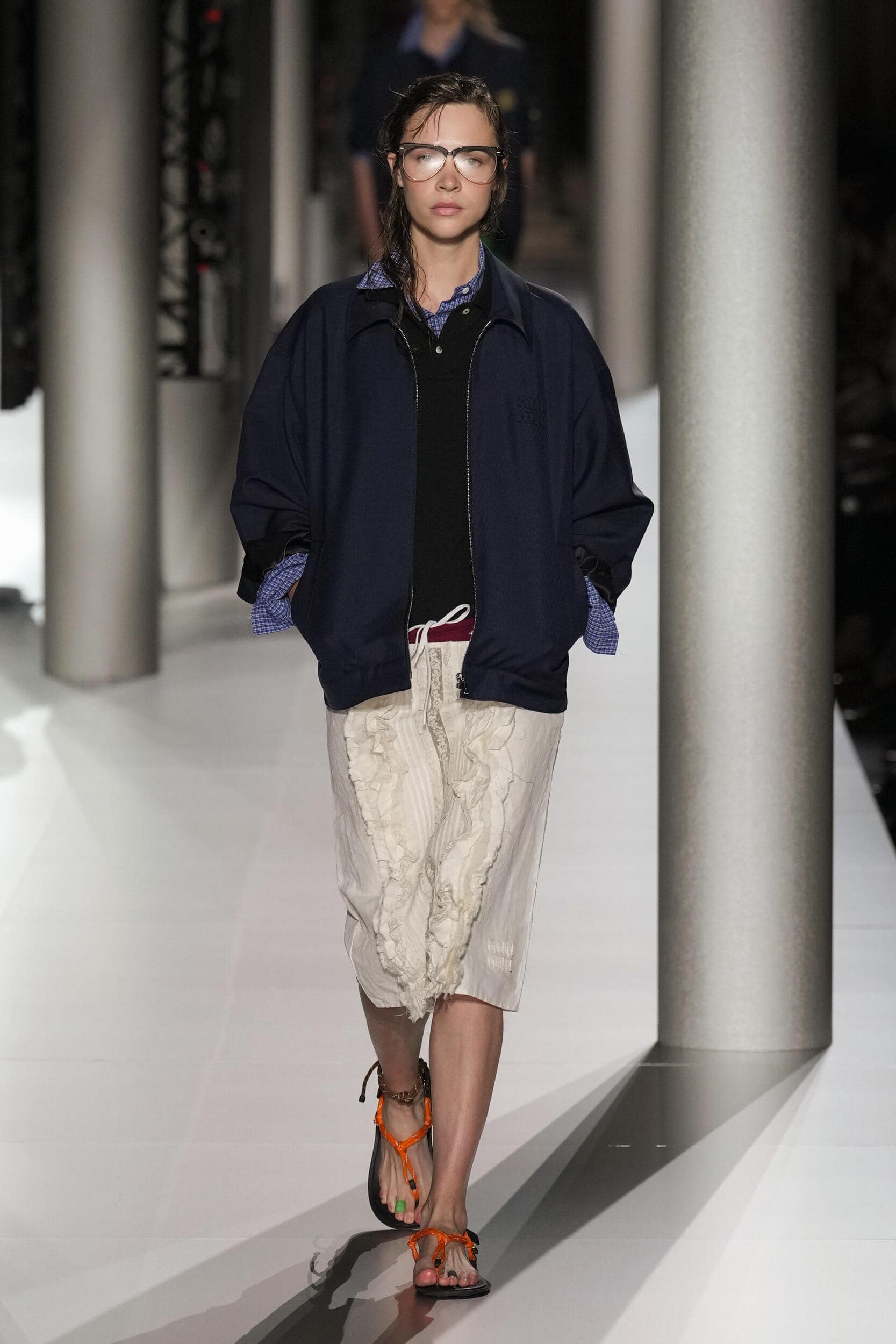 ‍This carefree approach to attire delivered the ultimate hybrid-working wardrobe that excels in the masculine and feminine. Designers opted for a simple, timeless fashion made up of main essentials in neutral shades that are easy to mix and match. Hermes offered wonderful subtleties in leather hues, elevating essentials like car coats, promising longevity, and a subtle whisper of trans seasonality. While black and white remains crucial, brands embrace two very substantial colour palettes: Retro hues, and basic neutrals that are perfect for laid-back casual pieces catering to everyday wear.
Simplicity and practicality are not necessarily the first words associated with fashion month, but the mood for functional details and practical cuts is obvious. The resulting trend updates workwear, turning functionality into a fashion statement and where the consumer's inclination toward wearable, enduring designs is acknowledged and celebrated.
---