Review of Thom Browne Another Day in the City Summer 2021 Children's Ad Campaign by Cass Bird with Alan Kim & Amy Fine Collins
Thom Browne unveils its second childrenswear collection through a playful new campaign that flips the script on the parent/child relationship. The campaign features film direction and photography by Cass Bird.
Despite its title, Another Day in the City is not like any other school day – in fact, the roles are reversed. The film follows a group of kids as they walk their parents to school through the sunny streets of New York, and drop them off so that they can get to work. Coupled with the rich black-and-white cinematography and elegant string-quartet score, Thom Browne's signature seersucker suiting lends an air of dignity and class to these little professionals that are delightfully at odds with our expectations. Meanwhile, the adult actors do a great job of embodying youngsters.
While the fantastical situation of the film doesn't help answer the question as to why a child would need a Thom Browne suit (other than to look adorable!), the spirit of the campaign excellently captures the whimsicality of seeing the designer's exquisite tailoring in miniature.
Every day in the city is an opportunity to look at things differently, and these kids show us how to do it with style and grace.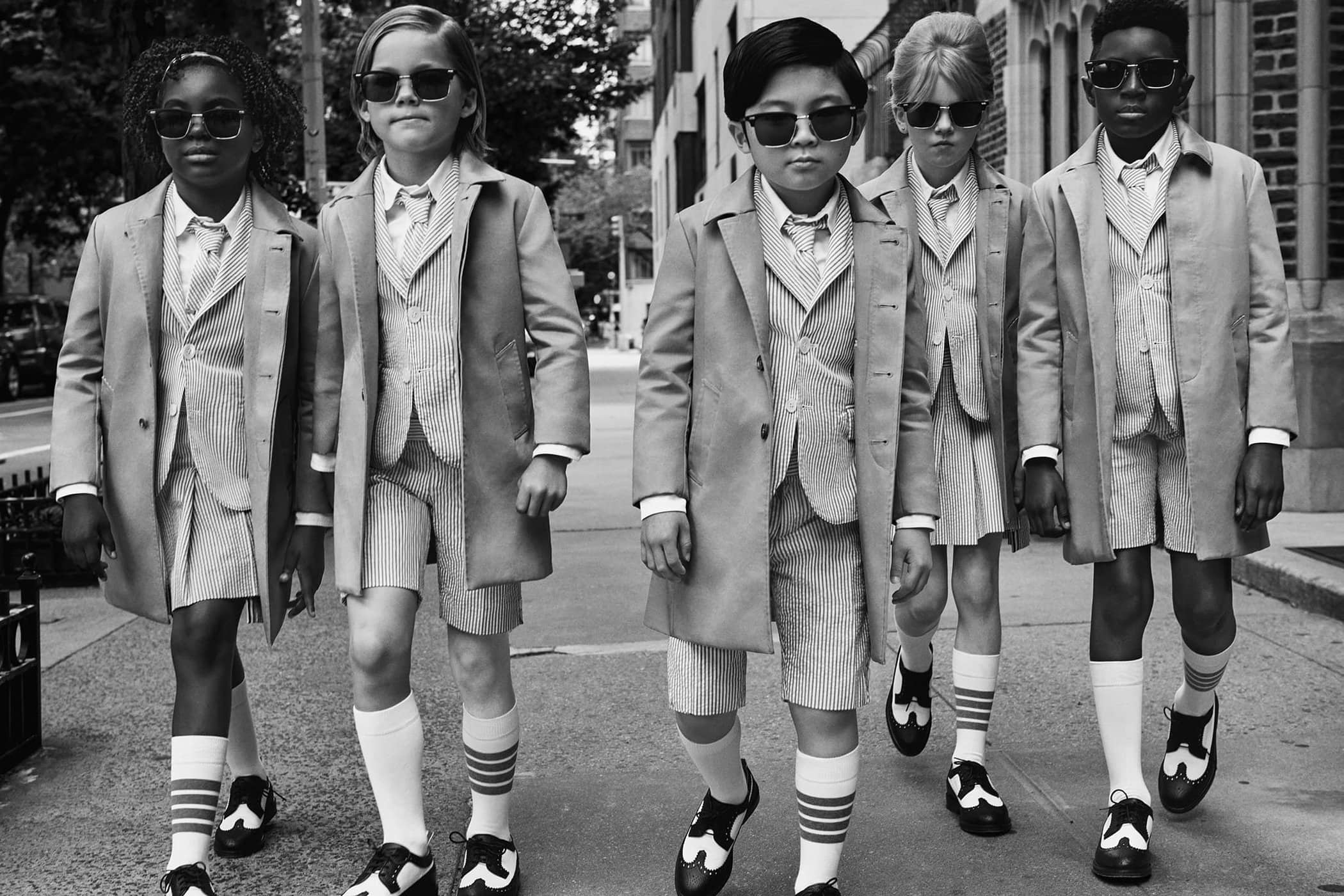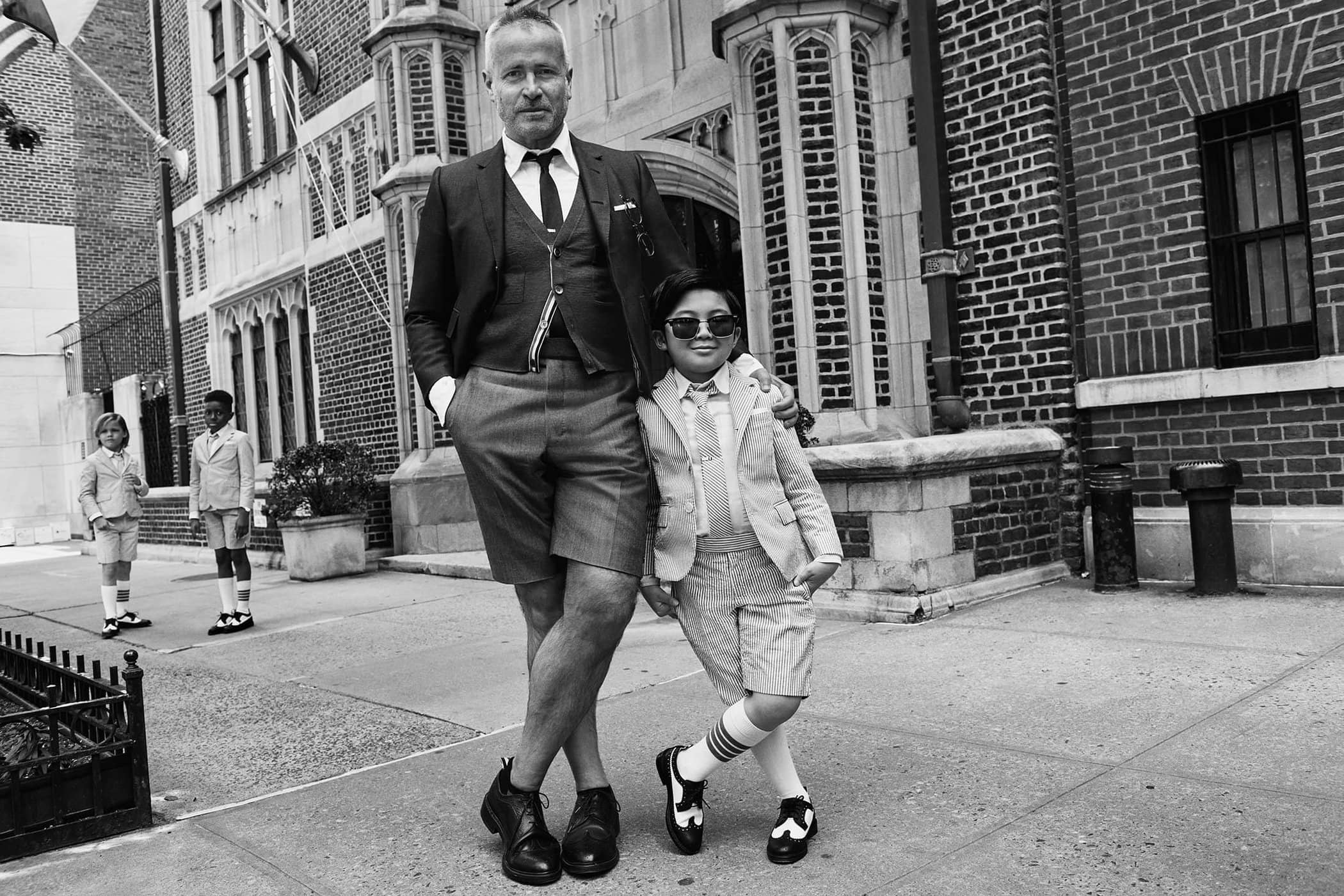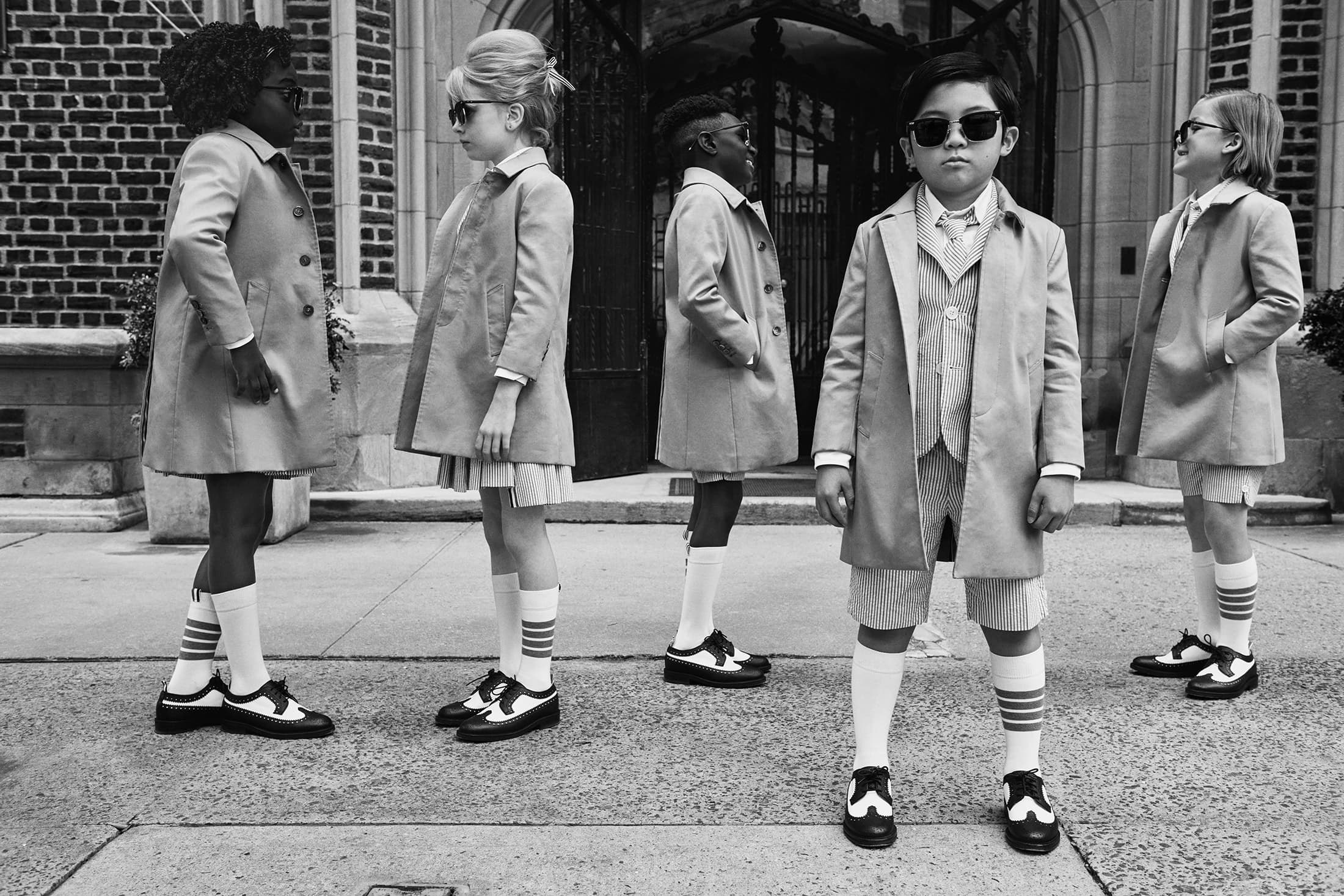 Thom Browne Creative Director | Thom Browne
Photographer/Director | Cass Bird
Talents | Alan Kim, Amy Fine Collins, Rockwell Harwood
Location | New York City
Music | Songs without Words, Op. 62: VI. Allegretto grazioso in A Major, "Spring Song" (arr. for Orchestra), Béla Bánfalvi, Budapest Strings

---