Review of Thom Browne Eyewear Spring 2021 Ad Campaign by Photographer Eric Chakeen with models Jecardi Sykes and Remington Williams
Thom Browne investigates the power of seeing with an excellent new eyewear campaign for Spring 2021, featuring photography by Eric Chakeen.
With stylish black-and-white imagery and a playfully tense feeling of suspense, the campaign channels classic noir detective films. It follows our two protagonists through marbled interiors and city streets as they play what feels like a high-stakes game of cat and mouse. Though it remains open-ended, the film comes to a strong conclusion as they finally meet and encounter each other face to face.
The themes of searching and seeing, along with the subtle sense of voyeurism, are a thoughtful way to emphasize the character of eyewear. It is also an excellent choice to style the male and female character in exactly the same gender-fluid look (apart from shoes) – a blazer and tie on top, with a pleated, knee-length skirt on the bottom, and socks featuring the brand's signature four stripes. In addition to lending an excellent visual rhythm to the imagery, the styling move emphasizes Thom Browne's open and progressive spirit, and demonstrates that each eyewear style can be for anyone.
Full of precision, style, and character, the campaign has us looking twice.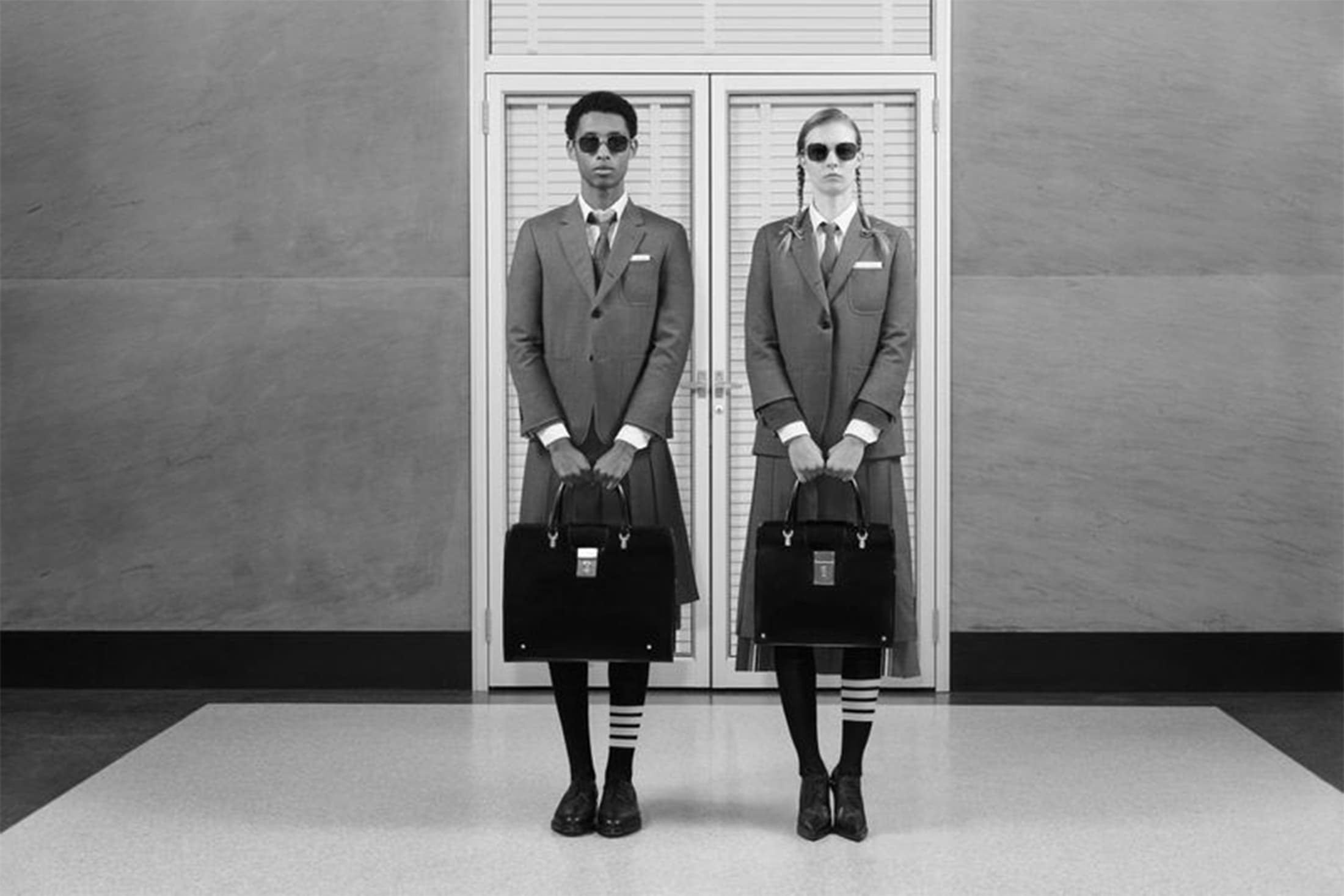 Thom Browne Creative Director | Thom Browne
Photographer | Eric Chakeen
Models | Jecardi Sykes and Remington Williams
Stylist | Shin Arima
Makeup | Laramie Glen
Casting Director | Shawn Dezan
---