Review of Tiffany & Co. A Mesmerizing Garden Botanica Blue Book 2022 Ad Campaign by Creative Director Ruba Abu-Nimah with Photographer Sharif Hamza with Models Edie Campbell
by Aidel Townsley
Tiffany & Co's creative director Ruba Abu-Nimah releases A Mesmerizing Garden Botanical Blue Book with photographer Sharif Hamza for their 2022 campaign. Model Edie Campbell is captured with various extensive floral arrangements on her head.
Twiggy-esque makeup by Mark Carraquillo and hair by Shay Ashual adds to Edie's repose in the 60's gleaming ball-gowns. The collection is extremely colorful and includes chandelier and disco-ball shaped pieces which are mirrored in the balls of flowers fixed upon her head. The bouncing light off the glittering gems are mimicked in the tendrils sticking out of the arrangements and in the sheen of the dresses material.
The floral headdresses are complimented by equally bold dresses that allow the extravagantly grand jewelry pieces to look appropriate. The effect is avant-garde and is made fabulously believable by Edie's nonchalant and intentional movements.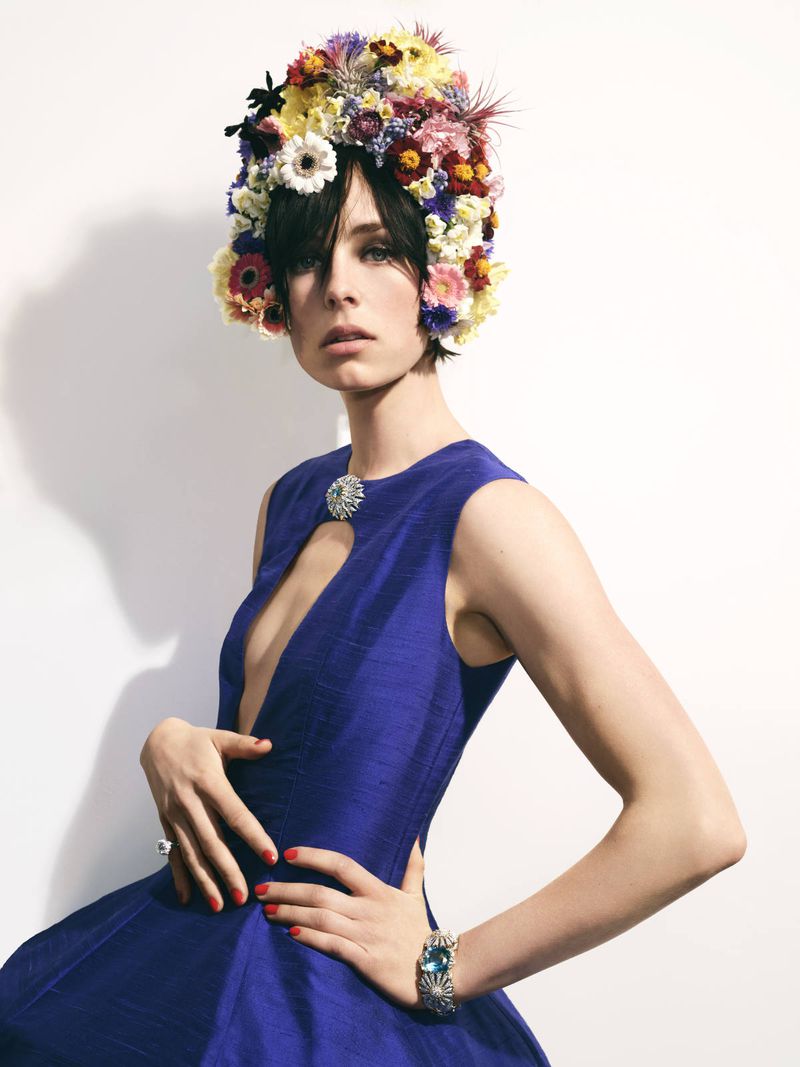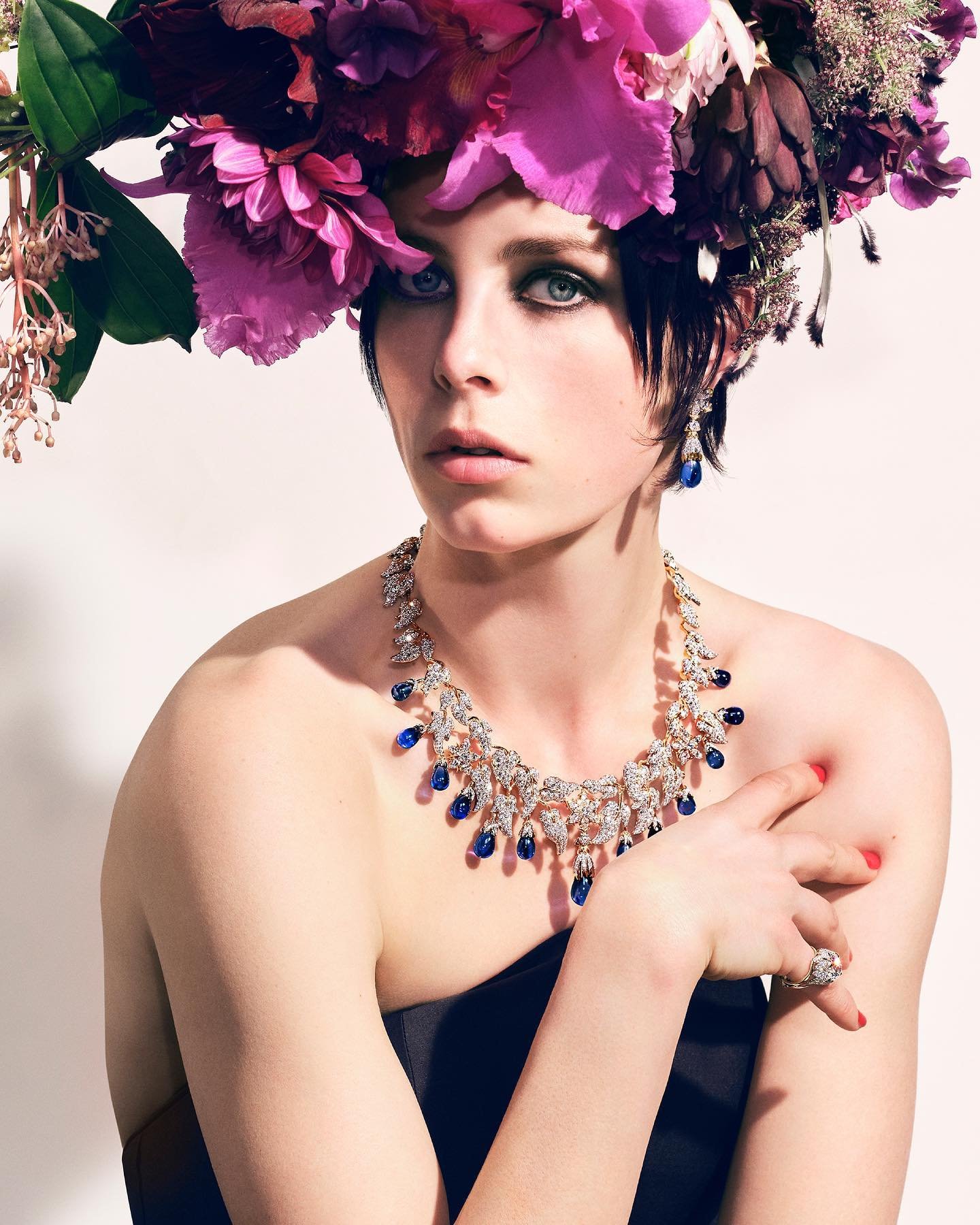 Creative Director | Ruba Abu-Nimah
Photographer | Sharif Hamza
Models | Edie Campbell
Stylist | Patti Wilson
Hair | Shay Ashual
Makeup | Mark Carrasquillo
Manicurist | Yuko Tsuchihashi


---