Review of Tod's Generations Spring 2022 Ad Campaign by Tod's Creative Director Walter Chiapponi with Photographer Sean Thomas, Film Director Giulio Ghirardi with Chiara Ferragni and her mother Martina di Guardo, and sisters Francesca & Valentina Ferragni
by Aidel Townsley
Tod's creative director, Walter Chiaponni, collaborates with Italian blogger Chiara Ferragni to celebrate family values for their Spring 2022 'Generations' campaign. Chiara, a public figure who's instagram bio touts herself as "Leo and Vitto's mama" is featured in an Italian villa with her sisters and mother, striking a balance between the traditional and the bold.
The character of the Italian lifestyle has become timelessly revamped in a campaign that celebrates generational continuity. The lively and vivid primary colors of the 'Made In Italy' Gommino car shoes and the Gommino inspired bags, breathe fresh life into the classical shoe shape.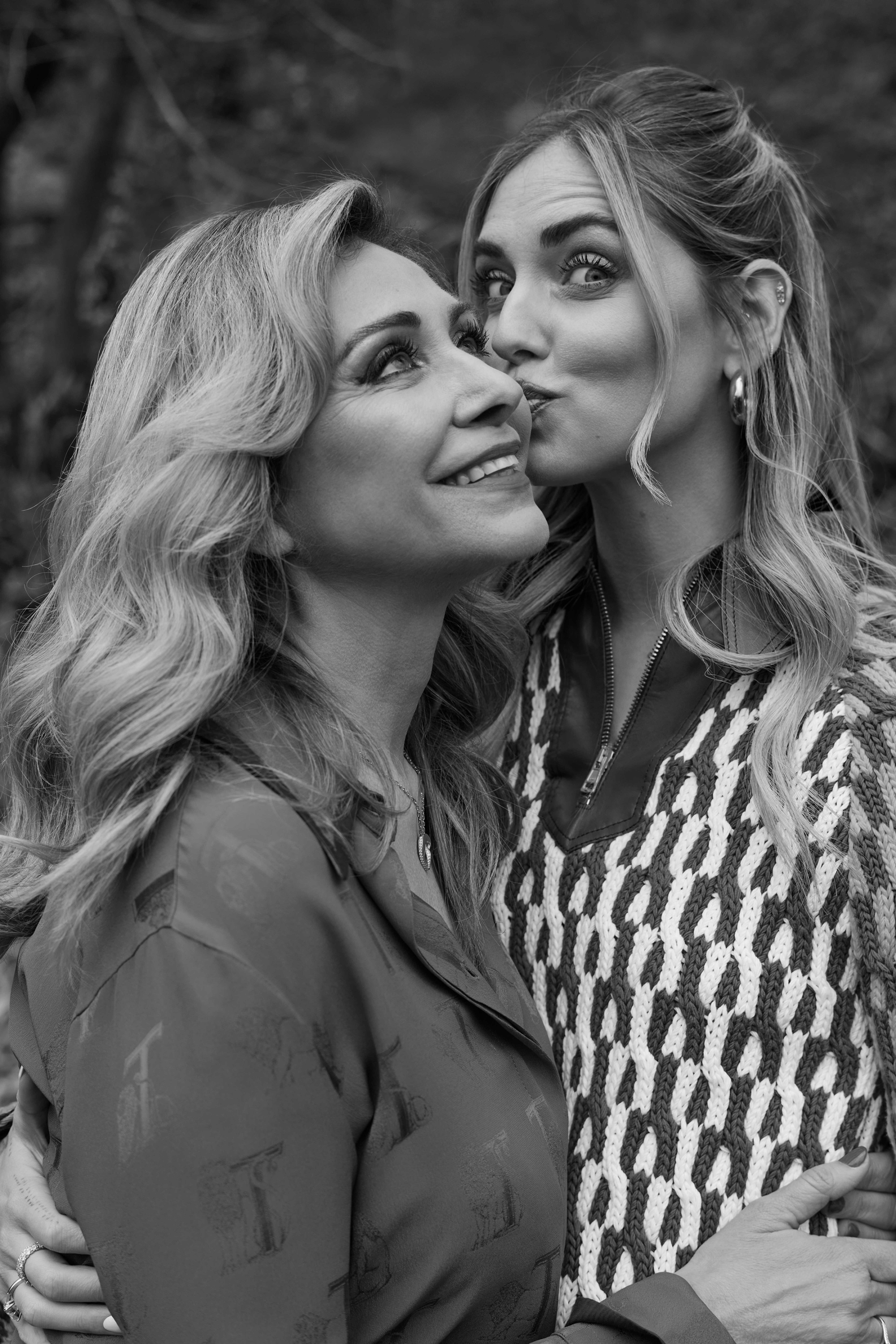 Sentimentality and potentiality are necessary values for classical figures, as Chiara says, "The Gommino is one of the icons of Italian taste. I remember it from my childhood and I like the idea that it is a timeless classic to be handed down from generation to generation." This occurs in the video portion of the campaign as Chiara and her sister joyously gift a pair of infant sized Gommino's to their pregnant sister. Traditional family values are further emphasized in the joint donation Tod's and Chiara has made to the Bambini delle Fate, an Italian non-profit organization that gives educational support to families with disabled children.
Italy's culture and heritage are seen in the interplay between the environment, the fashion, and the people. The Lake Como Villa backdrops the activities and closeness of the family. The home is both a structural pillar for the two generations of women and a flowing horizon of energetically crisp greenery which speaks to the endless possibilities for future generations.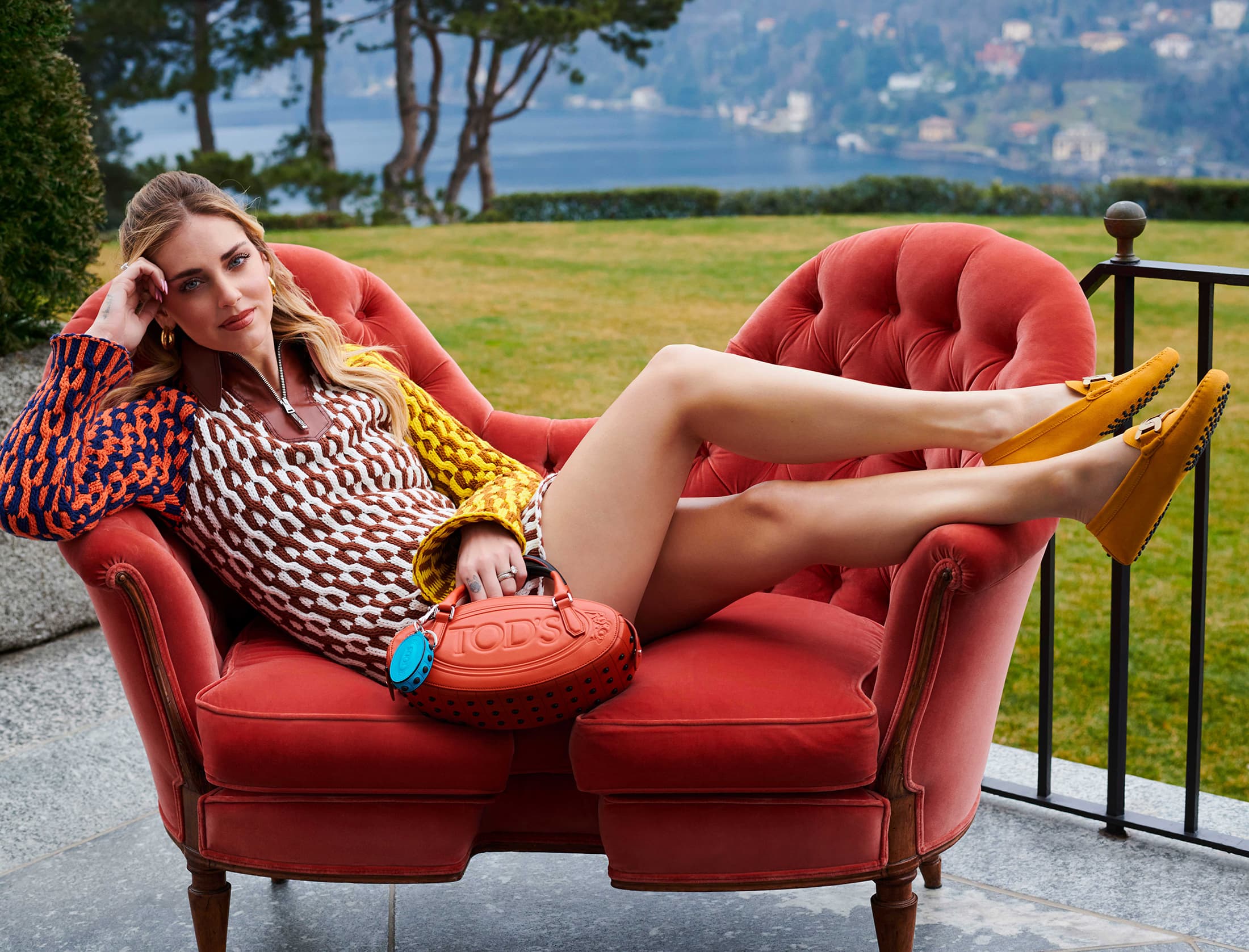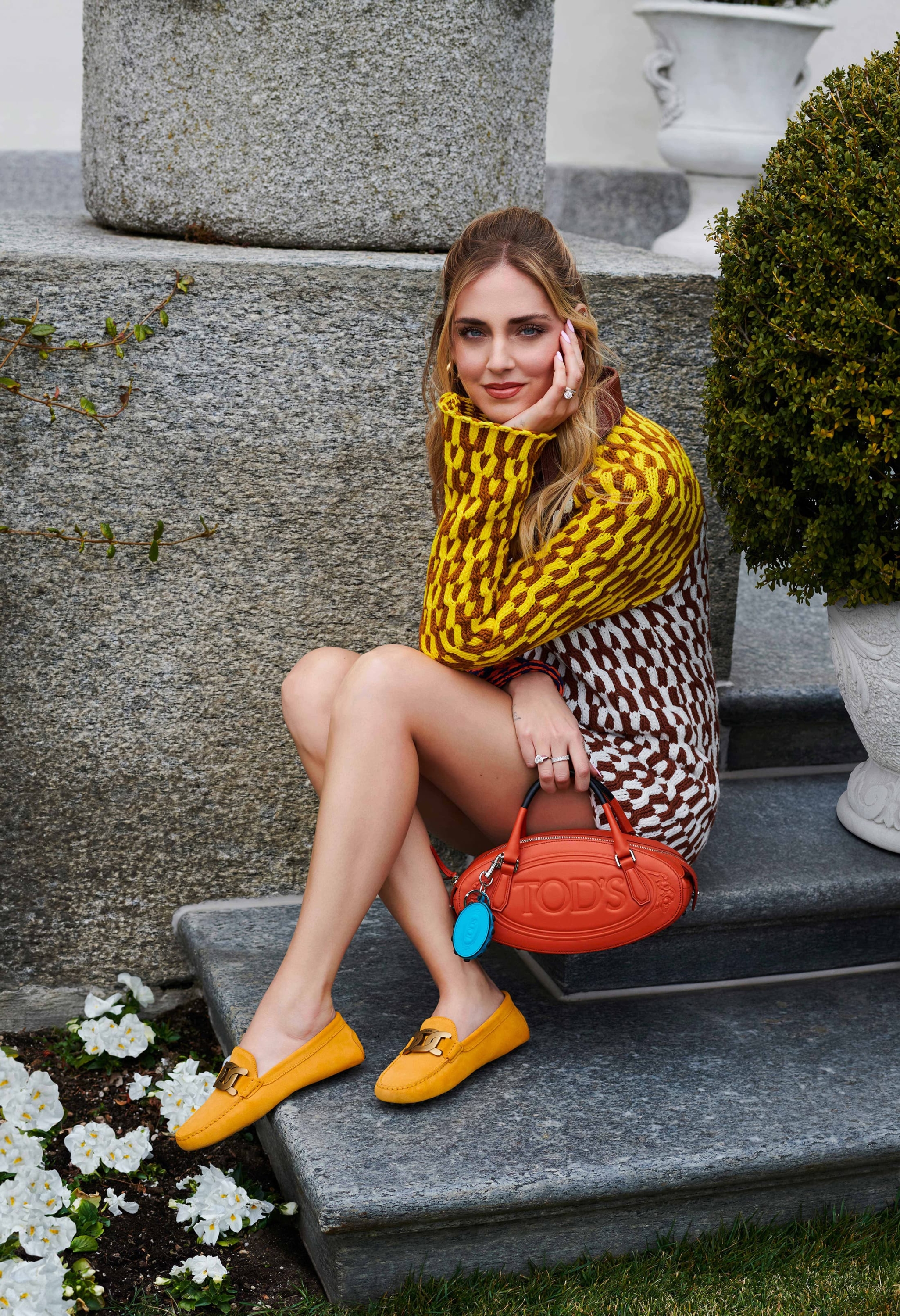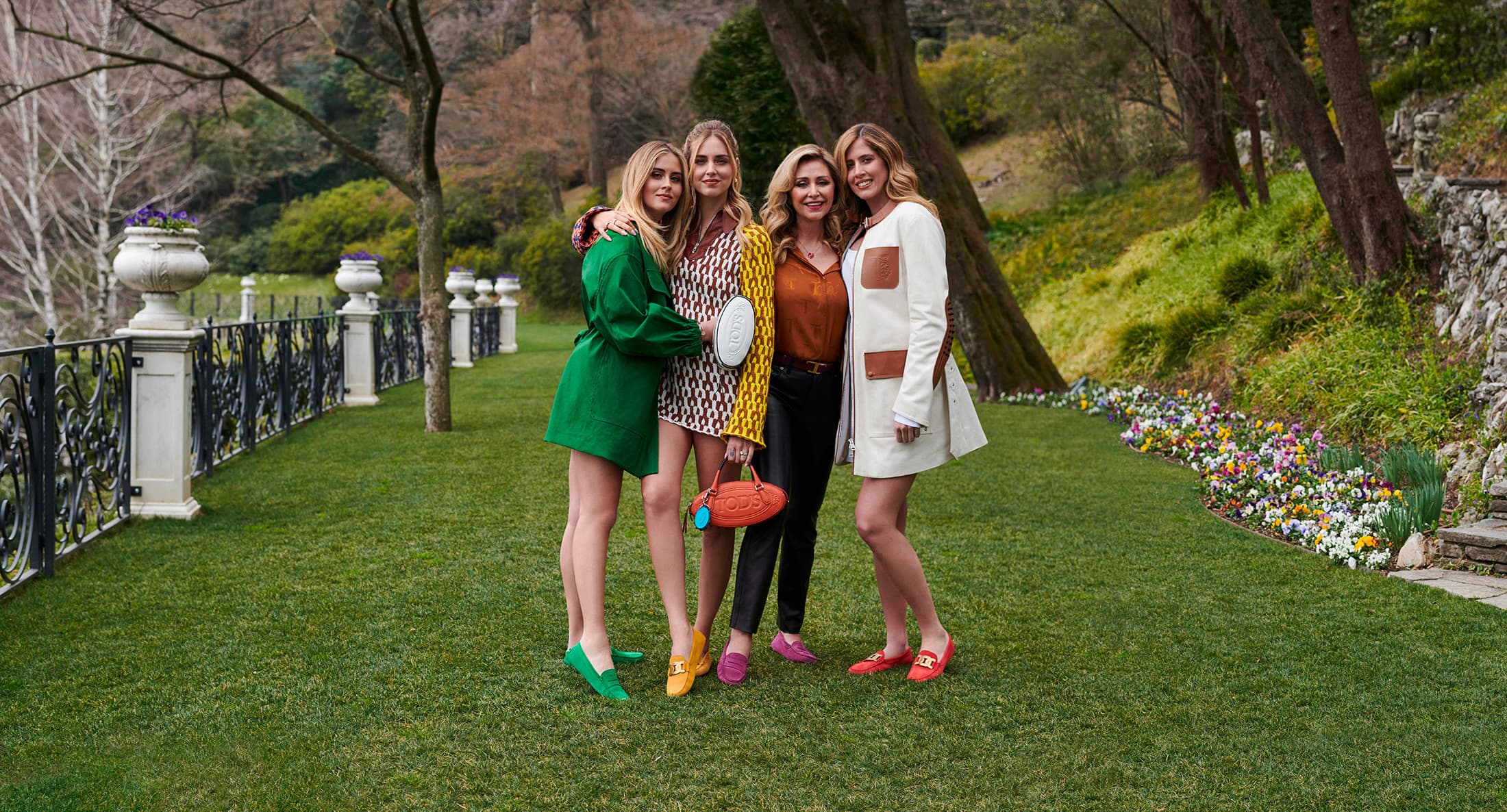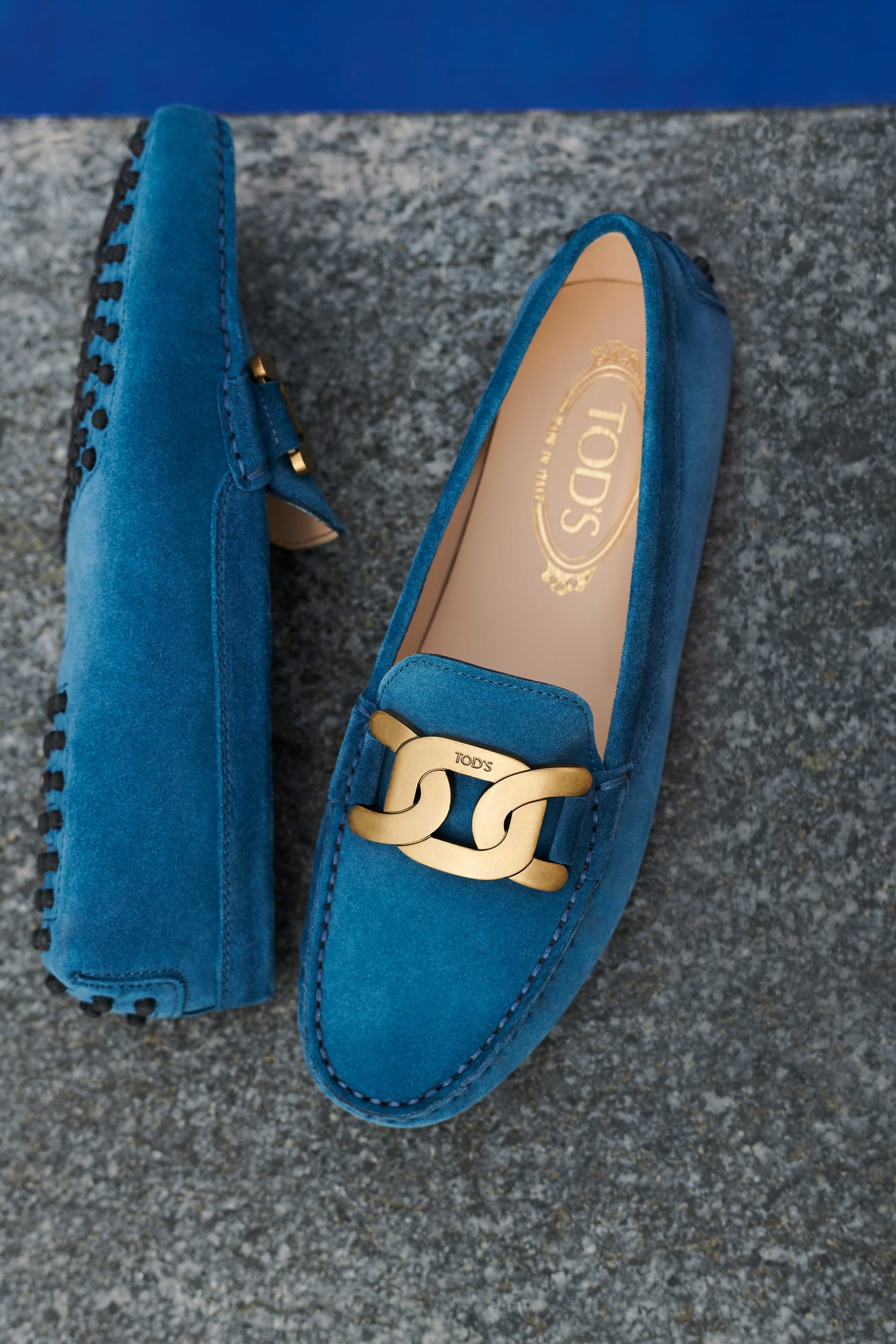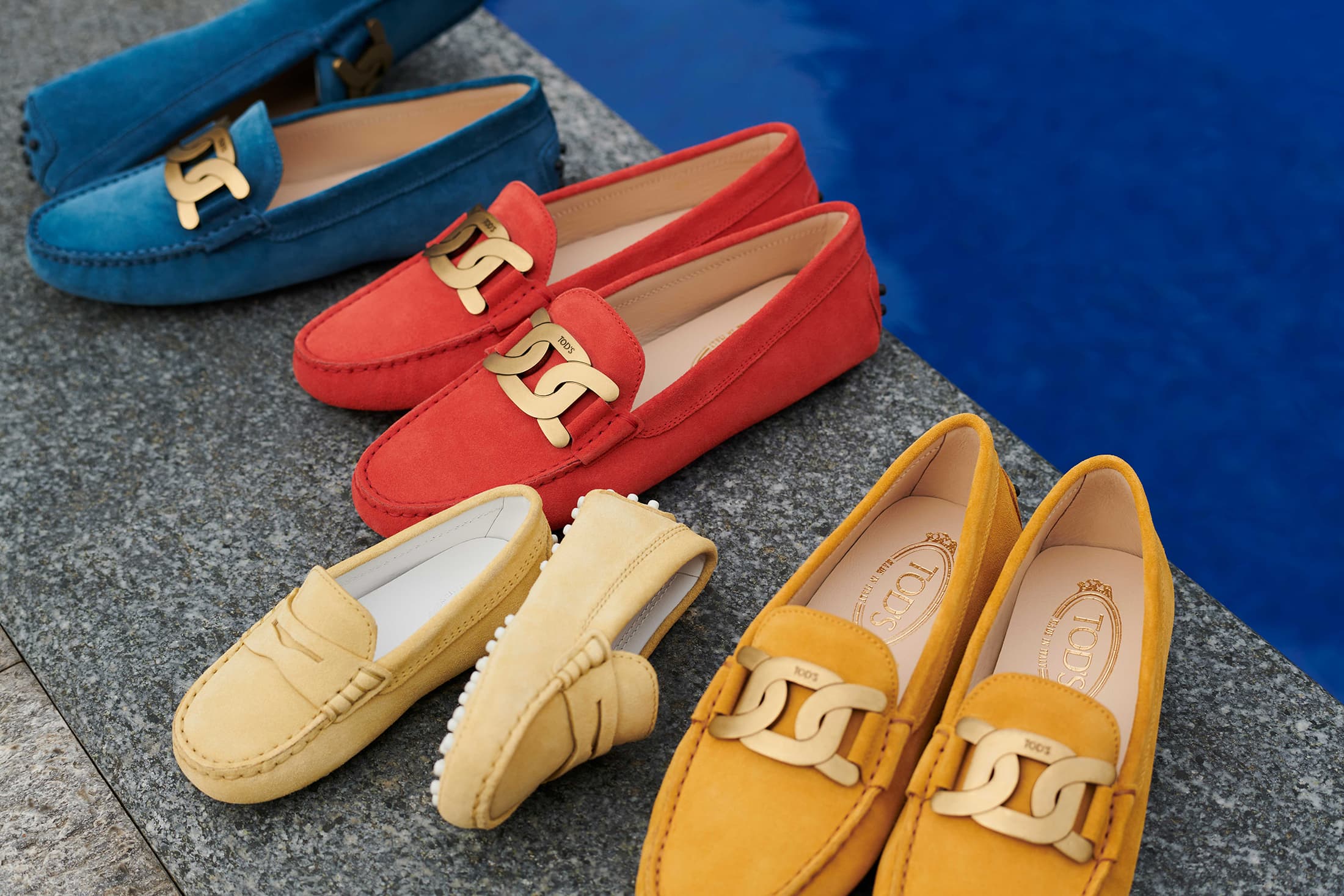 Tod's Creative Director | Walter Chiapponi
Photographer | Sean Thomas
Film Director | Giulio Ghirardi
Production | Lumen-lab
Talent | Chiara, Francesca & Valentina Ferragni, Marina di Guardo
Stylist | Georgia Tal
---