Review of Tod's Spring 2023 Ad Campaign by Creative Directors Charles Levai and Kevin Tekinel and Photographer Karim Sadli with models Anna Ewers, Nora Attal, Valentin Caron, and Joshua Seth
Tod's takes a much-needed vacation with its airy and bright new campaign for Spring 2023 shot by photographer Karim Sadli with creative direction from Charles Levai and Kevin Tekinel.
Sadli's photographs juxtapose two distinct approaches: one set of imagery features simple studio portraits shot in color that put a soft focus on the collection's airy feel, intentional details, and calming neutral color palette. Shot in black and white, the other set of images finds these same characters in outdoor vignettes, caught in moments of joy or reflection as they explore a Tuscan palazzo – a backdrop that allows for a gorgeous play of texture to be captured in the black-and-white shots.
The accompanying short film further fills out this calmly adventurous narrative. Aptly titled "Summer Interlude," the film follows four friends as they road trip through the Italian countryside, reaching their isolated and beautiful destination to get some much needed R&R. The cinematography and bossanova soundtrack create an enveloping feeling of serenity and ease, while detail shots emphasize the luxurious details of the collection and connect this luxury with that of having nowhere to be except for right where you are.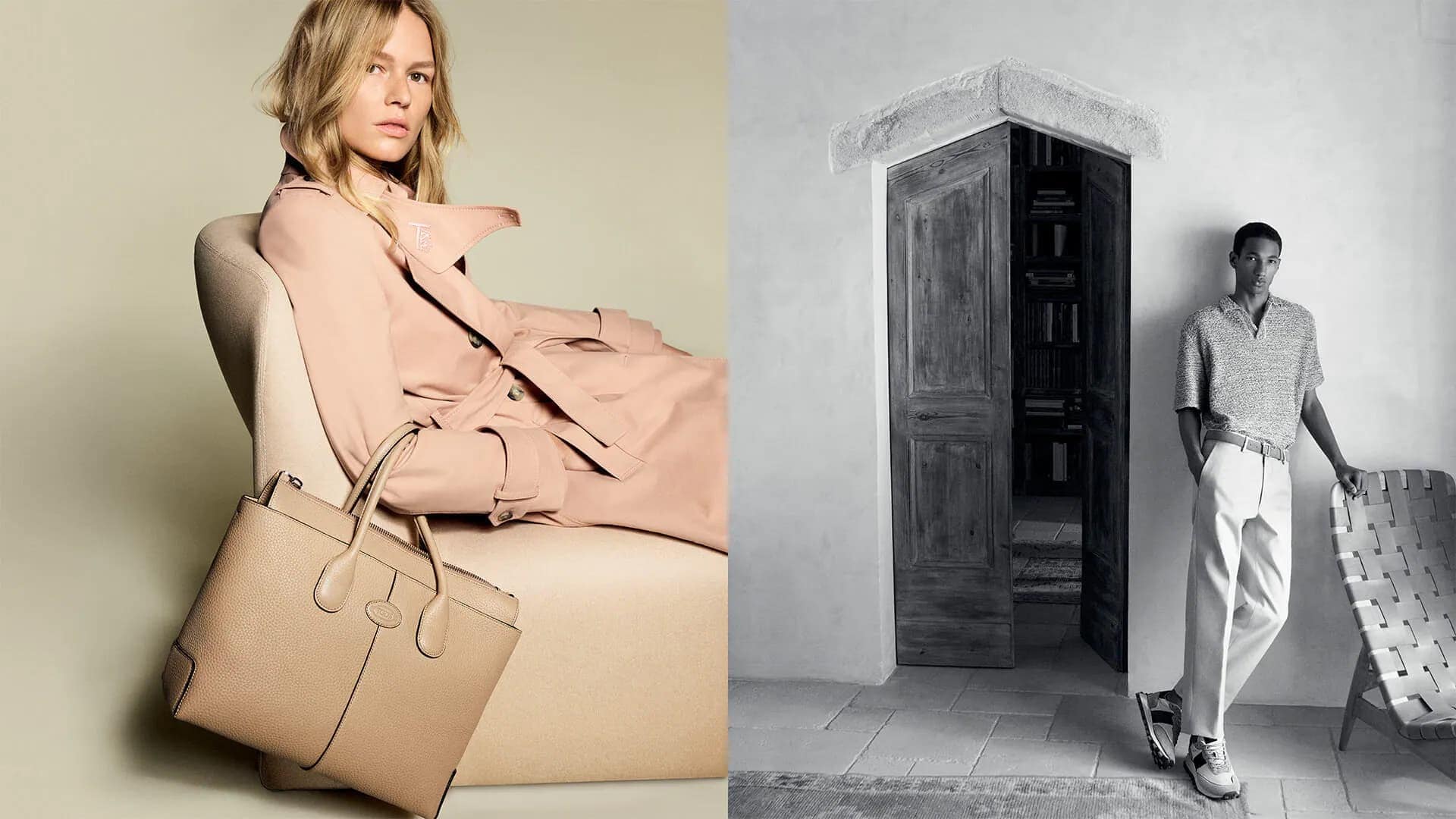 Tod's Creative Director | Walter Chiapponi
Creative Director | Charles Levai and Kevin Tekinel
Photographer | Karim Sadli
Director | Toby Knott
Models | Anna Ewers, Nora Attal, Valentin Caron, and Joshua Seth
Stylist | Charlotte Collet
Casting Directors | Giulia Massullo and Piergiorgio Del Moro
---