---
Review of Tommy Hilfiger Fall 2022 Fashion Show
The last man standing brings American Fashion Home.
By Constance C.R. White
The heavens opened, the rain poured down. Umbrellas went up. Black cars gridlocked the street as hundreds of showgoers descended on the Skyline Drive-in theater, located in Queens. GPS's went haywire sending ride sharers and walkers to the wrong location.
Nonetheless, the stage was set for the Tommy Hilfiger experience. These days most Hilfiger shows are see-now, buy-now affairs. Hilfiger's literally been around the world and back with his high-octane productions. He's touched down in London, Shanghai and Paris. And now he's back home. " I came back with the idea of re-energizing New York Fashion Week," said Hilfiger on a walk-through, days before presenting the collection.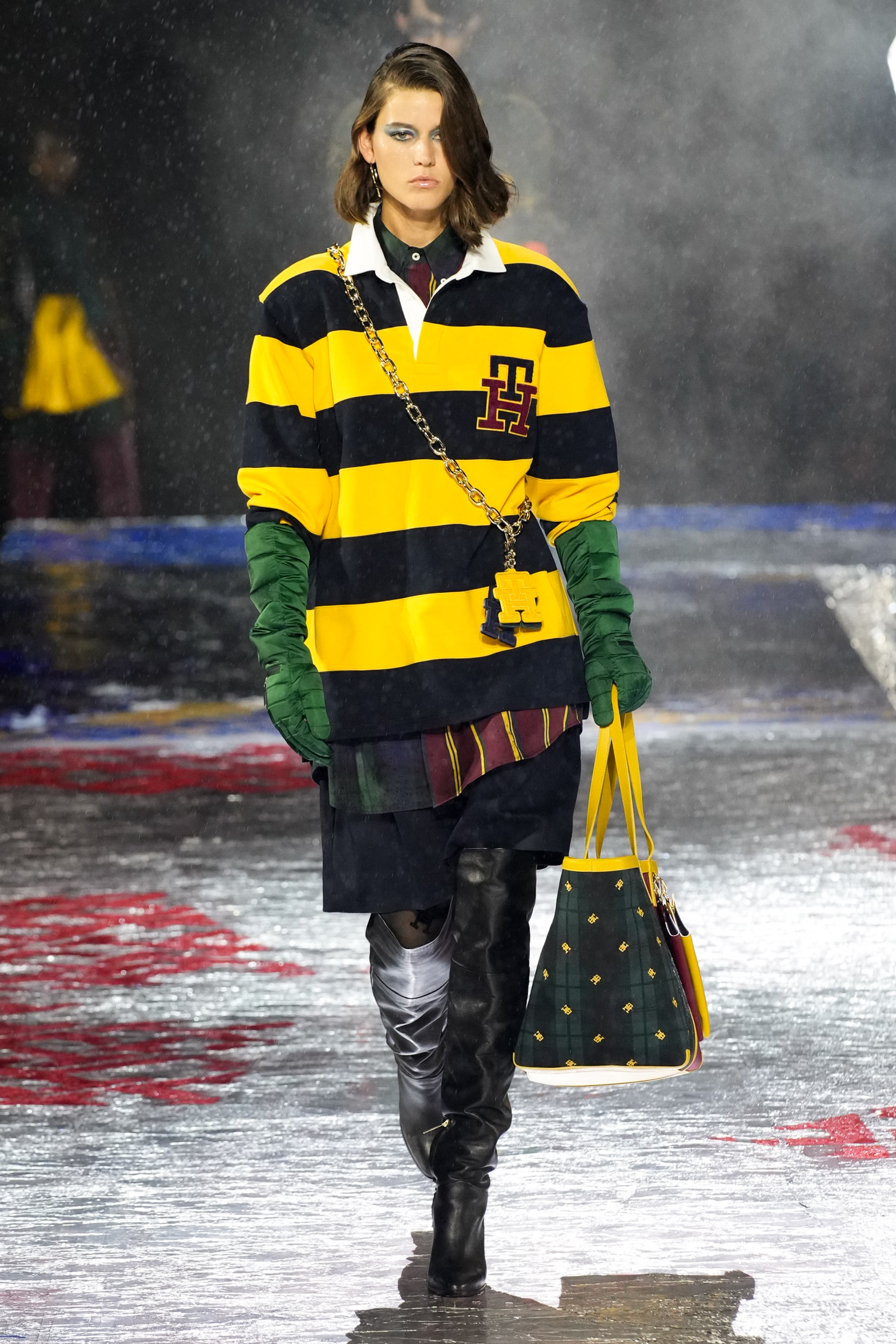 It's all left up to Tommy Hilfiger. Calvin Klein, Donna Karan and Ralph Lauren, three of America's Big Four are changed brands.
He chose references to the late Andy Warhol's Factory to set the scene. "When I met Andy in the early Eighties he brought me to his factory to show me what he was doing," said the designer.
Hilfiger recreated the atmosphere in a lavish photo shoot that took place in the Bronx. It dropped this week. Among the cast are Kate Moss and her daughter and the superhot model Alton Mason, who it's rumored, will be playing James Brown in an upcoming film or series. He certainly has the cheekbones for it.
Hilfiger has always courted stars, particularly musicians, to burnish his brand. Tems, who is from Lagos, stars in Tommy Jeans (TJ) promotions. Guests last night included everyone from Kenny "Babyface" Edmonds to the rapper Latto (dressed like Aliyah). They watched as Travis Barker beat up the drums entertaining the audience.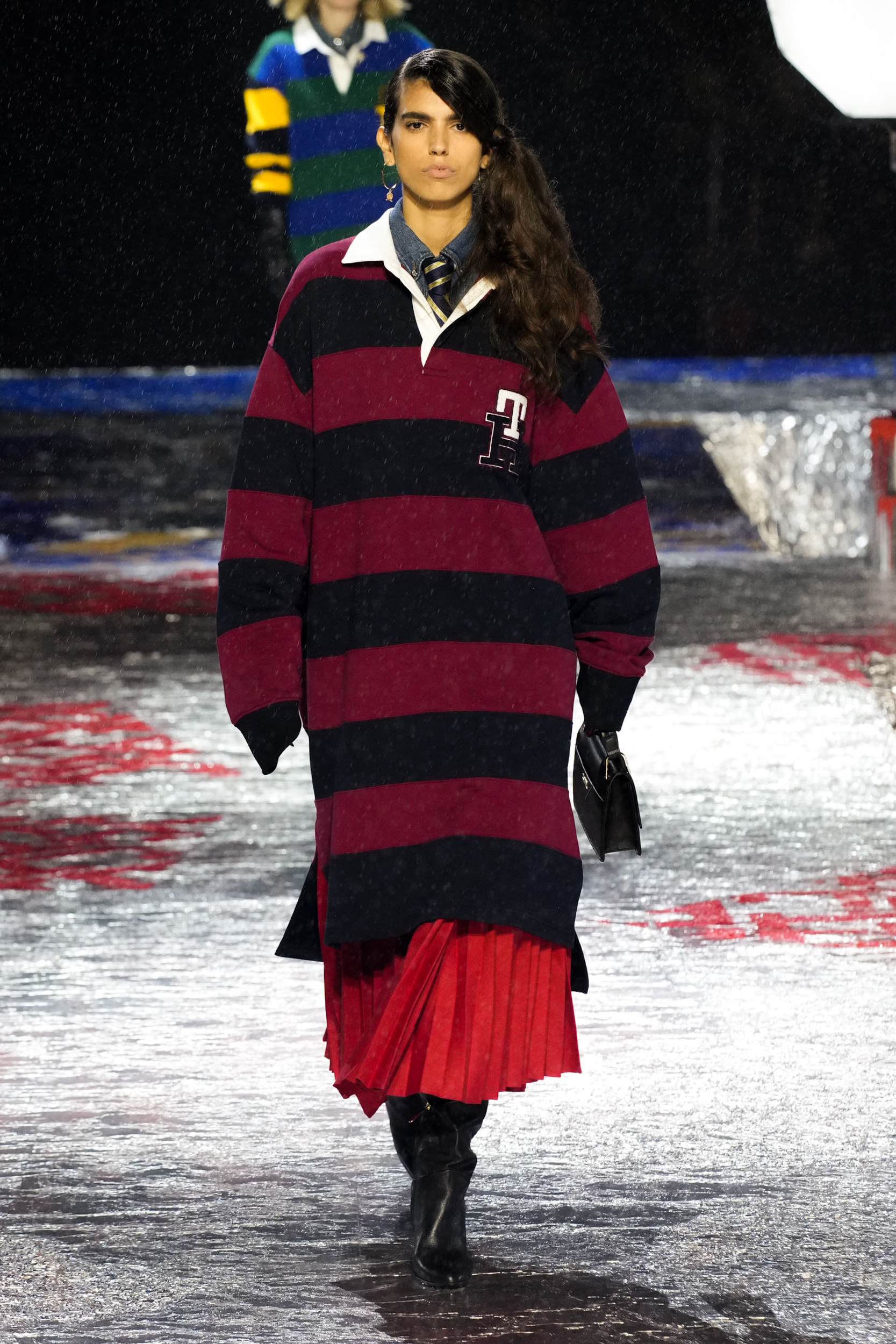 What they saw on the runway was a fast-paced adventure through updated Hilfiger classics. The show was nothing if not true to the brand's heritage. American classics like baseball jackets were paired with fancy sweats or superwide pants. Hilfiger apologizes not one bit, for the logomania on the runway. "We've never really celebrated our monogram," he explained. "And everyone wants logos now, especially in Asia, and they want something special and patterned.".
Gender bending was rife. Men carried handbags and sported hoop earrings and women wore sharply-cut herringbone suits and bombers. Bob Colacello, the well-respected writer and former editor in chief of Warhol's Interview magazine, was among the later-in-life models who mixed it up with the earlier-in-life models. It was wonderful to see more than a nod to diverse body types with large size models both male and female – and more than just one token plus-size model in a shift.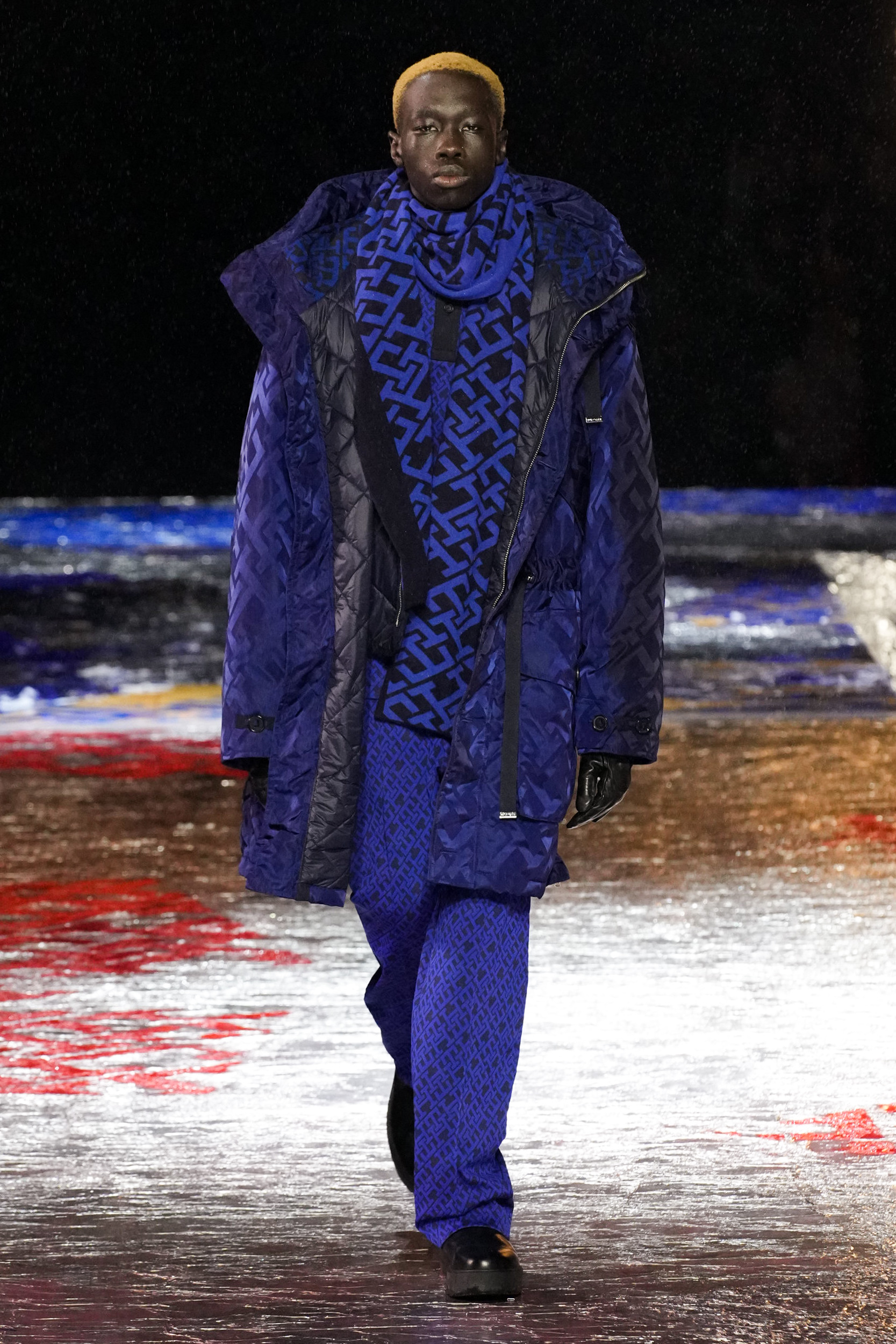 The Hilfiger marketing machine operates in one gear: overdrive. Hilfiger collaborated with British designer Richard Quinn, known for his dense patterns and evocative colorings.
Hilfiger shoppers, mostly aged 25-45, will find much to like. Having presumably satisfied them, the designer is on to the next thing, beefing up appeal to the under-25 set, with a relaunch of Tommy Jeans.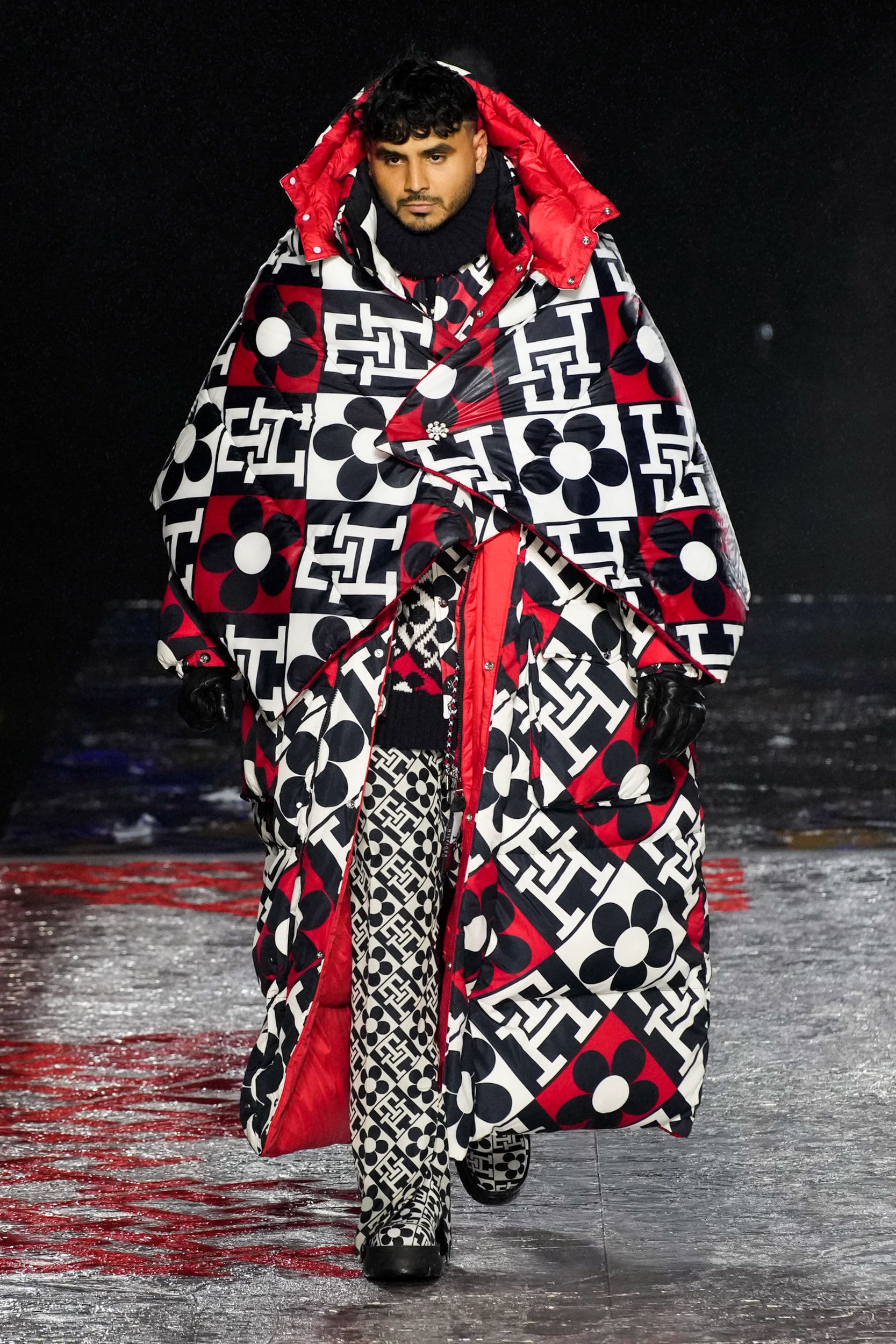 His contemporaries who along with Hilfiger formed the Big Four of American fashion for decades, have transitioned. Calvin may have been spotted milling around at a magazine shop during NYFW, no longer at the helm of his company. Donna's doing good in the Hampton's and watching the rest of fashion catch up with her sustainability and wellbeing ethos and Ralph hasn't been a presence at NYFW for a while. It's all up to Tommy now.
---