---
For most of the Top 10 Women's Fashion Ad Campaigns, moving imagery was just as important as the still photography. Moschino's campy, Dynasty-inspired GIFs are one example of a campaign in which motion graphics were driving the campaign. Gucci produced two epic short films for campaigns in which the photography was equally powerful, for a one-two punch of immersive, subversive theatricality. However if there was a prize for the most ingenious ad campaign for 2019, it might be won by Prada who launched a brilliantly holistic tour-de-force that simultaneously incorporated a film, photography, a print campaign of floral bouquet wrappers, and a digital asset which allowed customers to engage with the brand by adding their own visage to a bouquet of their choice (…along with a digital handbag!). It's exciting to think this might be an indication of what's coming in the next decade, as we see more cross-platform integration, and the continuing evolution of digital film, photography and social media channels.
Balenciaga – Fall 2019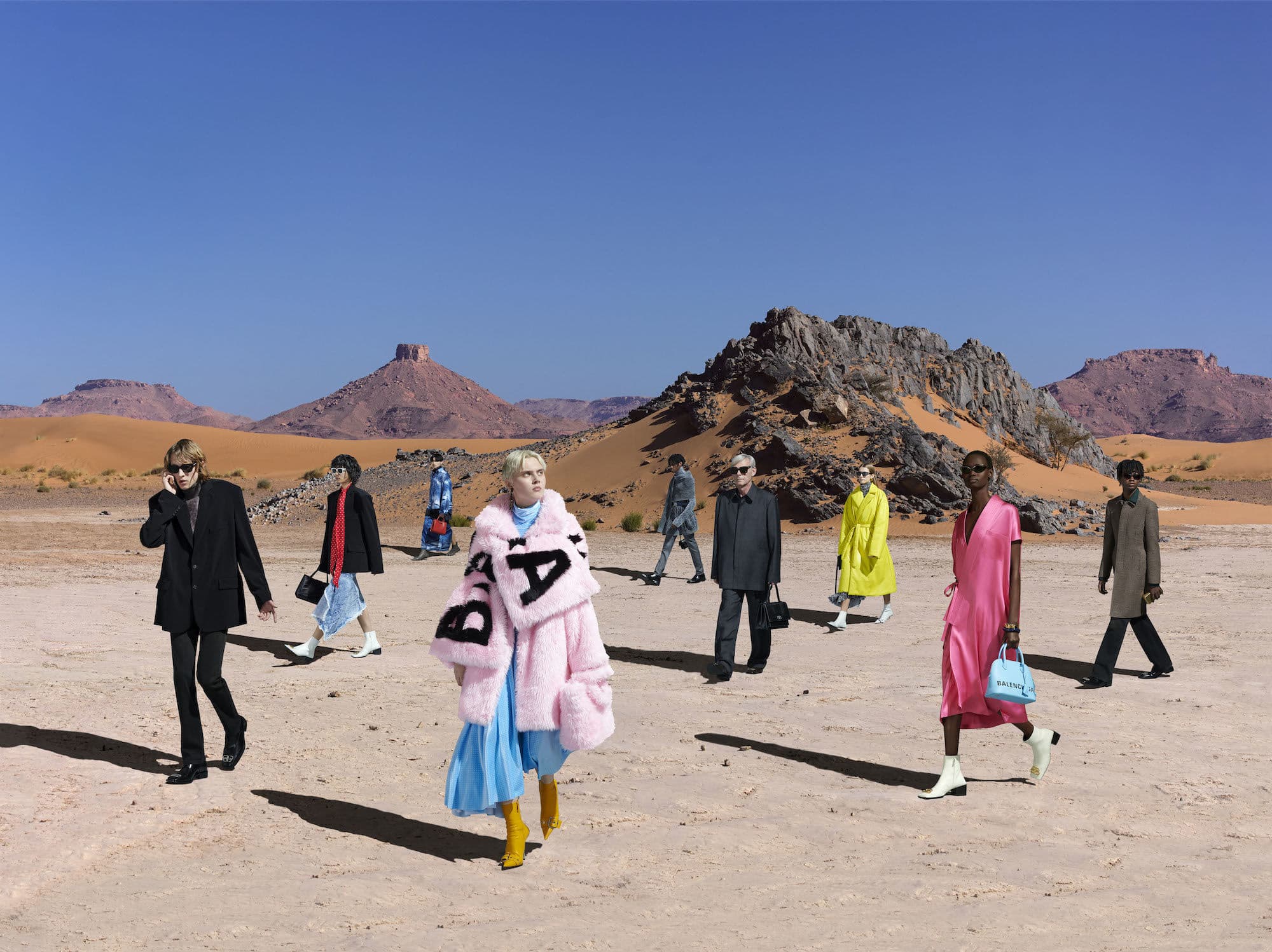 Balenciaga Creative Director | Demna Gvasalia
Photographer | Jean-Pierre Attal
Models | Lei Qin, Samuel Wilken, Takato Harashima, Une Jonynaite
Stylist | Lotta Volkova
Hair | Holli Smith
Makeup | Inge Grognard
Manicurist | Fanny Santarita
---
Bottega Veneta – Fall 2019
Bottega Veneta Creative Director | Daniel Lee
Creative Director | Edward Quarmby
Photographer | Tyrone Lebon
Models | Adut Akech, Anna Ewers, Fernando Cabral
Stylist | Marie Chaix
Hair | Odile Gilbert
Makeup | Lauren Parsons
Casting Director | Anita Bitton
Set Designer | David White
Location | Los Angeles & Joshua Tree, California
---
Burberry – 'Tempest' Fall 2019
Burberry Chief Creative Officer | Riccardo Tisci
Photographer/Director | Danko Steiner
Models | Gigi Hadid, Sora Choi, Irina Shayk, Freja Beha Erichsen, Maxwell Annoh, Finn Rosseel and Fran Summers
Stylist | Joe McKenna
Burberry Creative Director | Riccardo Tisci
Photographer/Director | Nick Knight
Models | Anna Ross, Junior Vasquez, He Cong, Kacie Hall, Benzo, Mammina Aker, Shayna McNeil, Xieyunpeng, Heejung Park, & Alexis Chaparro
Music | Boarders by M.I.A.
---
Celine – 'The 16th' Fall 2019
Celine Creative Director | Hedi Slimane
Photographer/Director | Hedi Slimane
Models | Lara Mullen & Karo Laczkowska
Music | Original Soundtrack – Embrasse Moi « Les Écrans Allumés »
---
Gucci – 'Showtime' Spring 2019
Gucci Creative Director | Alessandro Michele
Agency | Simmonds ltd.
Creative Director | Christopher Simmonds
Photographer/Director | Glen Luchford
Model | Alan Solonchuk, Darron Clarke, Gustave Khaghani, Hayett McCarthy, Ibrahim Kamara, Otto Zinzou, Sara Robaszkiewicz
Stylist | Jonathan Kaye
Hair | Paul Hanlon
Makeup | Thomas De Kluyver
Location | Paris
Set Designer | Gideon Ponte
Casting Directors | Rachel Chandler, Walter PearceGucci Creative Director | Alessandro Michele
Agency | Simmonds ltd.
Creative Director | Christopher Simmonds
Director of Photography | Jack Webb
Photographer/Director | Glen Luchford
Models | Alexis Sundman, Delphi Mcnicol, Ellia Sophia, Emmanuel Adjaye, Freya Lawrence, Liz Ord, Matïss Rucko, Paul Hendrik Piho, Sedona Legge, Unia Pakhomova, William Valente
Hair | Paul Hanlon
Makeup | Isamaya FfrenchGucci Creative Director | Alessandro Michele
Agency | Simmonds ltd.
Creative Director | Christopher Simmonds
Photographer/Director | Glen Luchford
Model | Alan Solonchuk, Darron Clarke, Gustave Khaghani, Hayett McCarthy, Ibrahim Kamara, Otto Zinzou, Sara Robaszkiewicz
Stylist | Jonathan Kaye
Hair | Paul Hanlon
Makeup | Thomas De Kluyver
Location | Paris
Set Designer | Gideon Ponte
Casting Directors | Rachel Chandler, Walter Pearce
---
Gucci – PRÊT-À-PORTER Fall 2019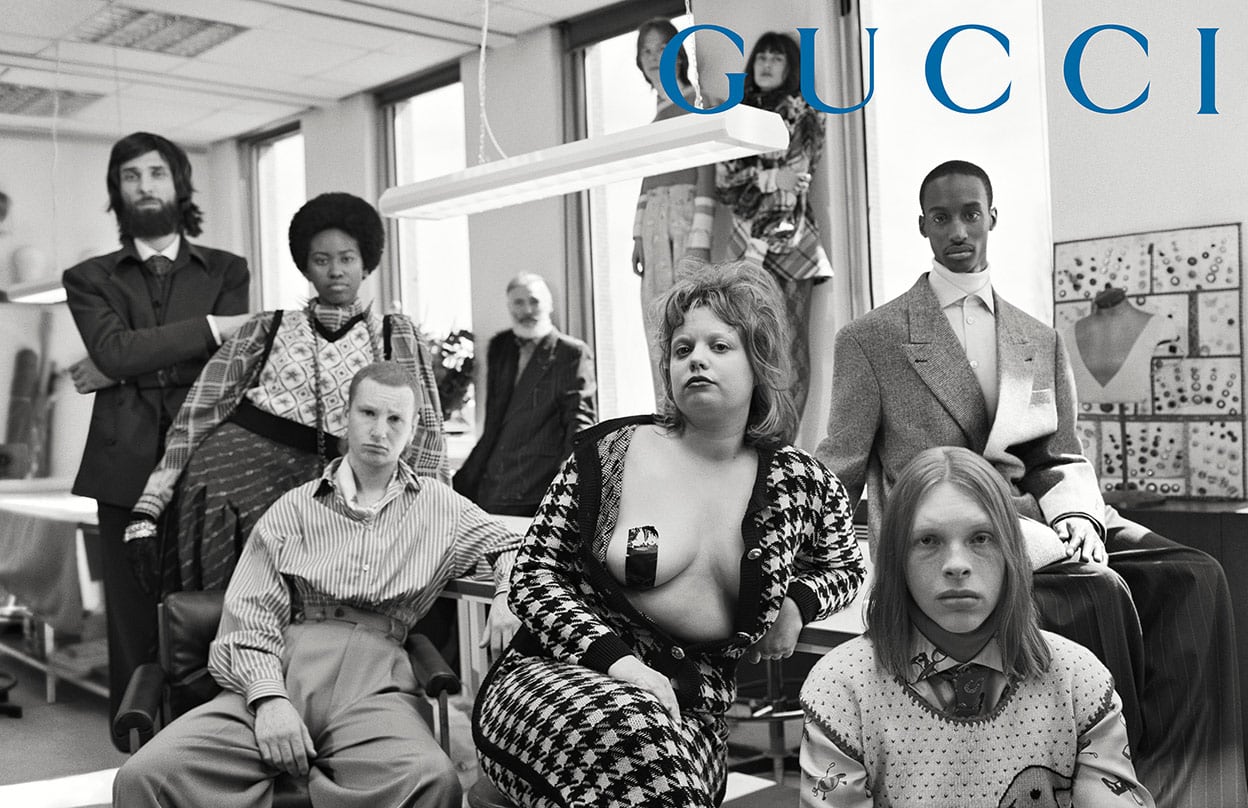 Gucci Creative Director | Alessandro Michele
Agency | Simmonds ltd.
Creative Director | Christopher Simmonds
Photographer/Director | Glen Luchford
Model | Alan Solonchuk, Darron Clarke, Gustave Khaghani, Hayett McCarthy, Ibrahim Kamara, Otto Zinzou, Sara Robaszkiewicz
Stylist | Jonathan Kaye
Hair | Paul Hanlon
Makeup | Thomas De Kluyver
Location | Paris
Set Designer | Gideon Ponte
Casting Directors | Rachel Chandler, Walter Pearce
---
Moschino – Fall 2019
Moschino Creative Director | Jeremy Scott
Creative Director | Jason Duzansky
Photographer/Director | Steven Meisel
Models | Gigi Hadid, Irina Shayk, Joan Smalls, Denek Kania, Mason McKenrick, & Trevor Signorino
Stylist | Carlyne Cerf De Dudzeele
Hair | Guido Palau
Makeup | Pat McGrath
Manicurist | Jin Soon Choi
Set Designer | Mary Howard
Casting Directors | Piergiorgio Del Moro & Samuel Ellis Scheinman

---
Prada – Resort 2020
Prada Creative Director | Miuccia Prada
Creative Director/Film Director | Ferdinando Verderi
Photographers | Keizo Kitajima & Drew Vickers
Models | Freja Beha Erichsen, Sara Blomqvist, Lexi Boling, Yang Hao, Stella Jones, Xiao Wen Ju, Xara Maria, Freek Men, Vik Nahishakiye, Ashley Radjarame, Kyla Ramsay, Toni Smith, & Qun Y
Stylist | Olivier Rizzo
Set Designer | Mary Howard
---
Saint Laurent – Spring 2019
Saint Laurent Creative Director | Anthony Vaccarello
Photographer | Juergen Teller
Models | Freja Beha Erichsen, Abbey Lee, Julia Nobis, Mica Arganaraz
Stylist | Alastair McKimm
Hair | Anthony Turner
Makeup | Kanako Takase
Casting Director | Samuel Ellis Scheinman
Location | Lake Como, Italy
---
Salvatore Ferragamo – Fall 2019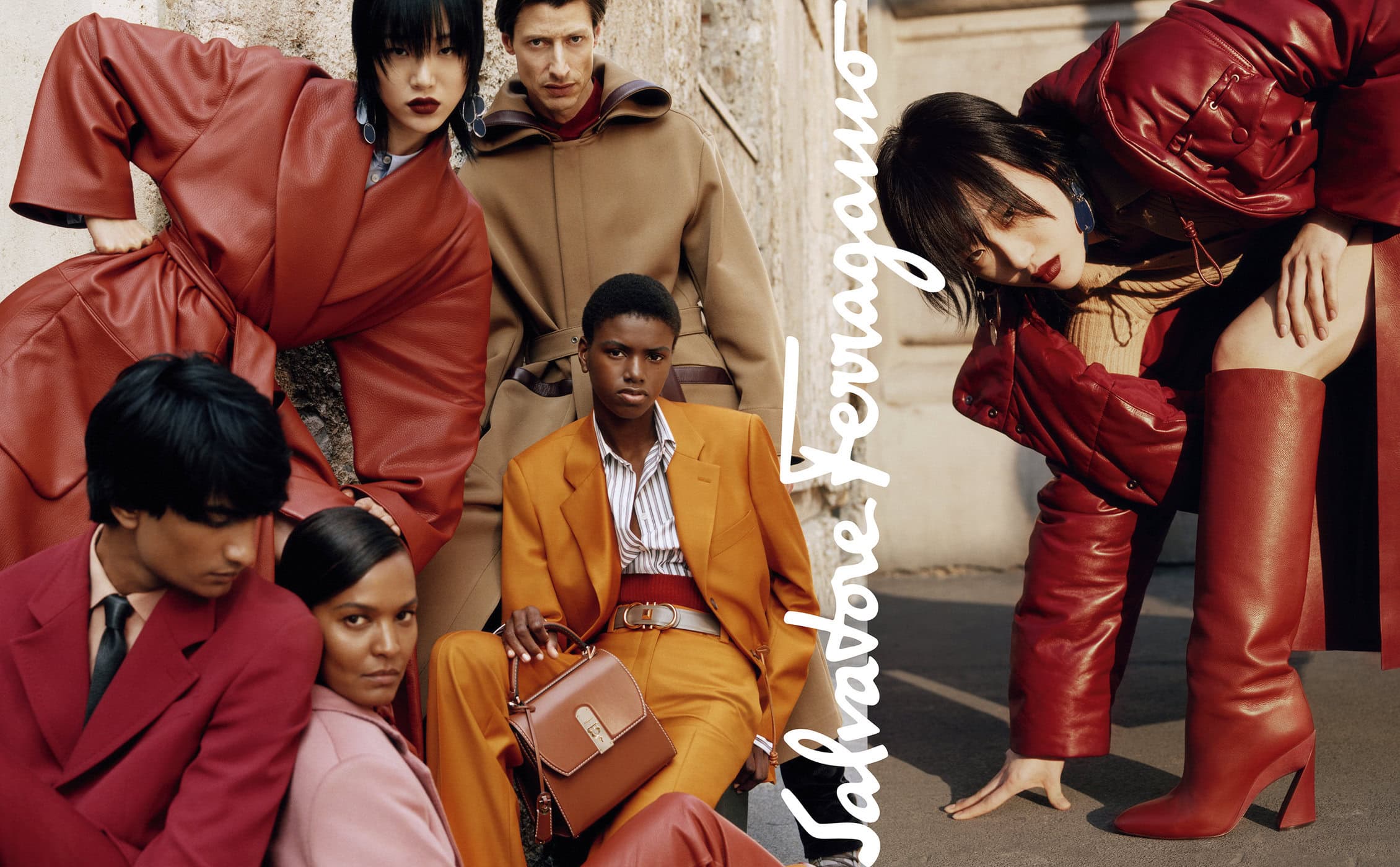 Salvatore Ferragamo Creative Director | Paul Andrew
Agency | Laird+Partners
Creative Director | Trey Laird
Photographer/Director | Harley Weir
Models | Liya Kebede, Kirsty Hume, Yorgelis Marte, Sora Choi, Jonas Mason, Rishi Robin, Hero Fiennes, Tiffin
Stylist | Jodie Barnes
Hair | Jimmy Paul
Makeup | Fara Homidi
Casting Director | Piergiorgio Del Moro
Location | Milan
---