Review of  UGG 'Feels Like UGG' Fall 2022 Ad Campaign by Creative Director of Agency Crosby Studios with Photographer Arielle Bobb-Willis with models Quannah Chasinghorse, Naomi Watanabe, Nigel Sylvester, Hwang Soyoon , DeVonn Francis, Kiddy Akita Lou, Gillean McLeod, Graham, Alexis Ruby and Elibeidy
UGG introduced "Feels Like UGG," the brand's new Fall 2022 global campaign that explores the unparalleled tactile and emotional experiences associated with wearing UGG.
"What we hear from our consumers is how loyal they feel to UGG because of the way the brand makes you feel – both physically and emotionally," said Anne Spangenberg, President of UGG & Koolaburra by UGG at Deckers Brands. "The Feels Like UGG campaign is a celebration of the empowering feeling our brand delivers, allowing you to unapologetically express your authentic self."
To bring Feels Like UGG to life, the brand has paired its iconic styles with ten multi-hyphenate ambassadors who embody the brand's core values. Ambassadors like model and land protector Quannah Chasinghorse; actress and comedian Naomi Watanabe; professional BMX athlete Nigel Sylvester; musician Hwang Soyoon; chef DeVonn Francis; artist and designer Kiddy Akita Lou; stylist and model Gillean McLeod; and models India Graham; Alexis Ruby and Elibeidy. The campaign was lensed by noted Los Angeles-based photographer Arielle Bobb-Willis.
For Feels Like UGG, the brand translated its iconic look and feel through custom furniture by enlisting Harry Nuriev of Crosby Studios, who is known for his radical take on design. Reflecting the UGG brand's rich heritage and design codes, the visionary created a one-of-a-kind couch and ottoman. Designed to reflect the brand's ability to move easily from the indoors to the outside, the custom pieces express style and comfort while representing its softness emboldened by a statement-making aesthetic and inside-to-outside duality.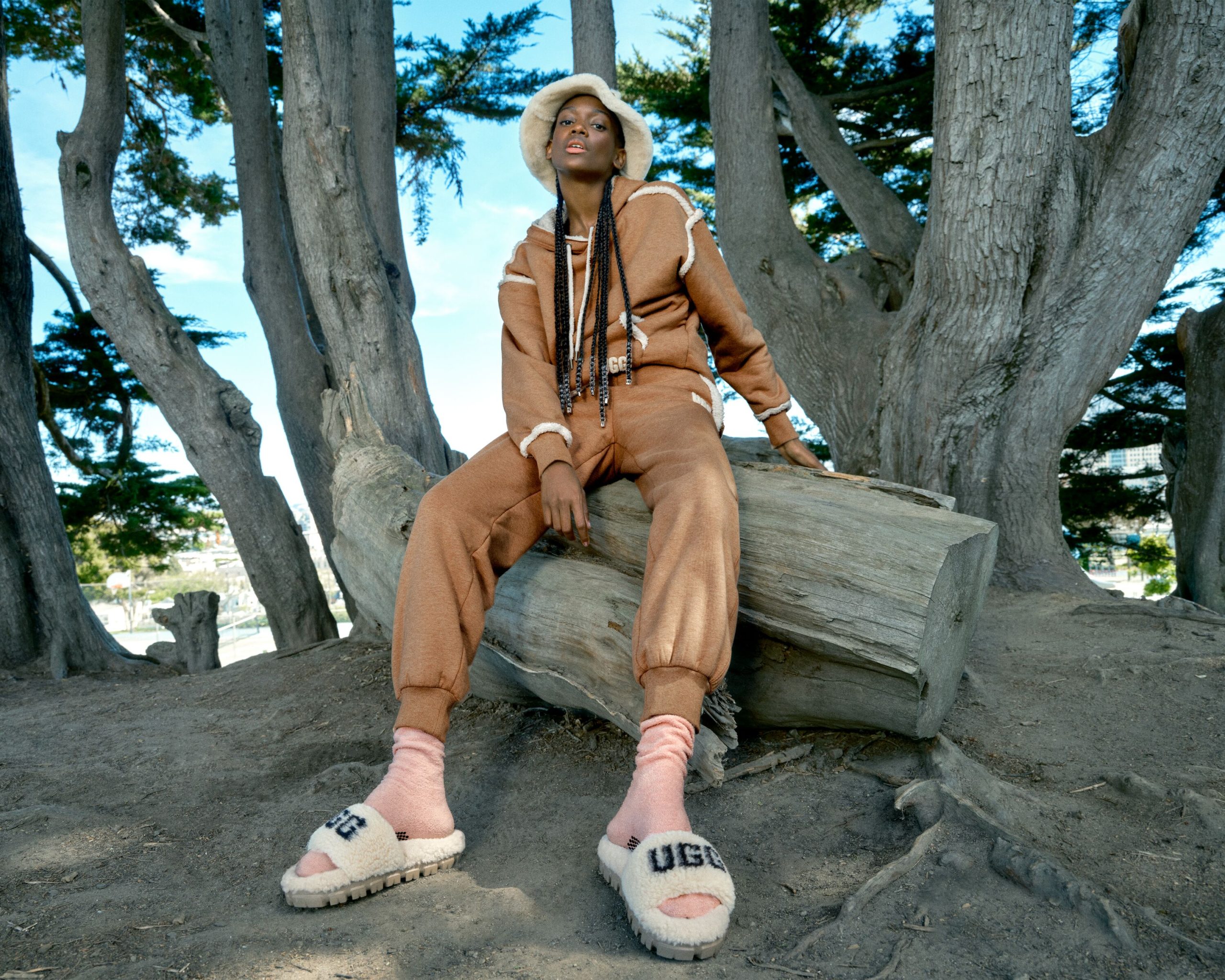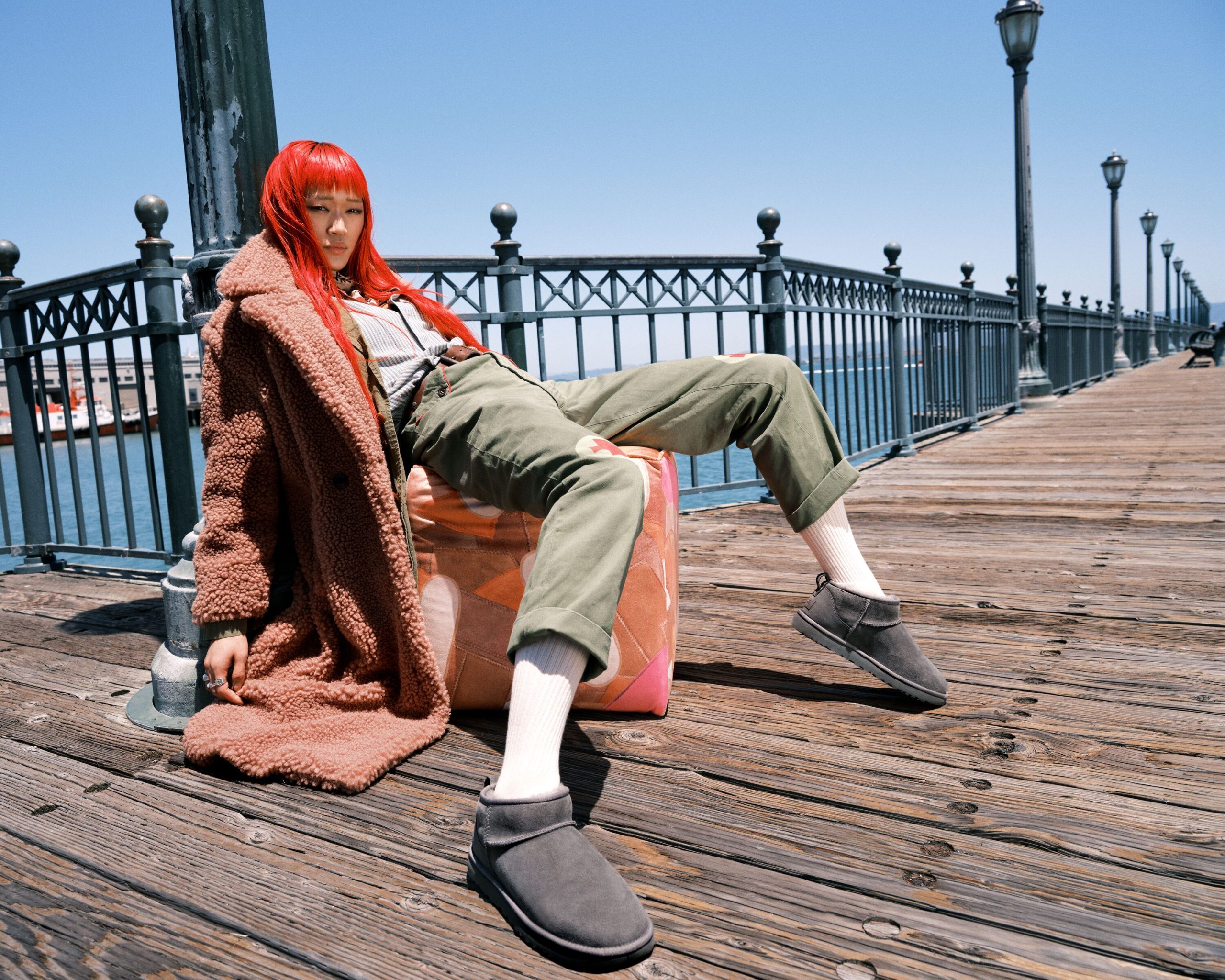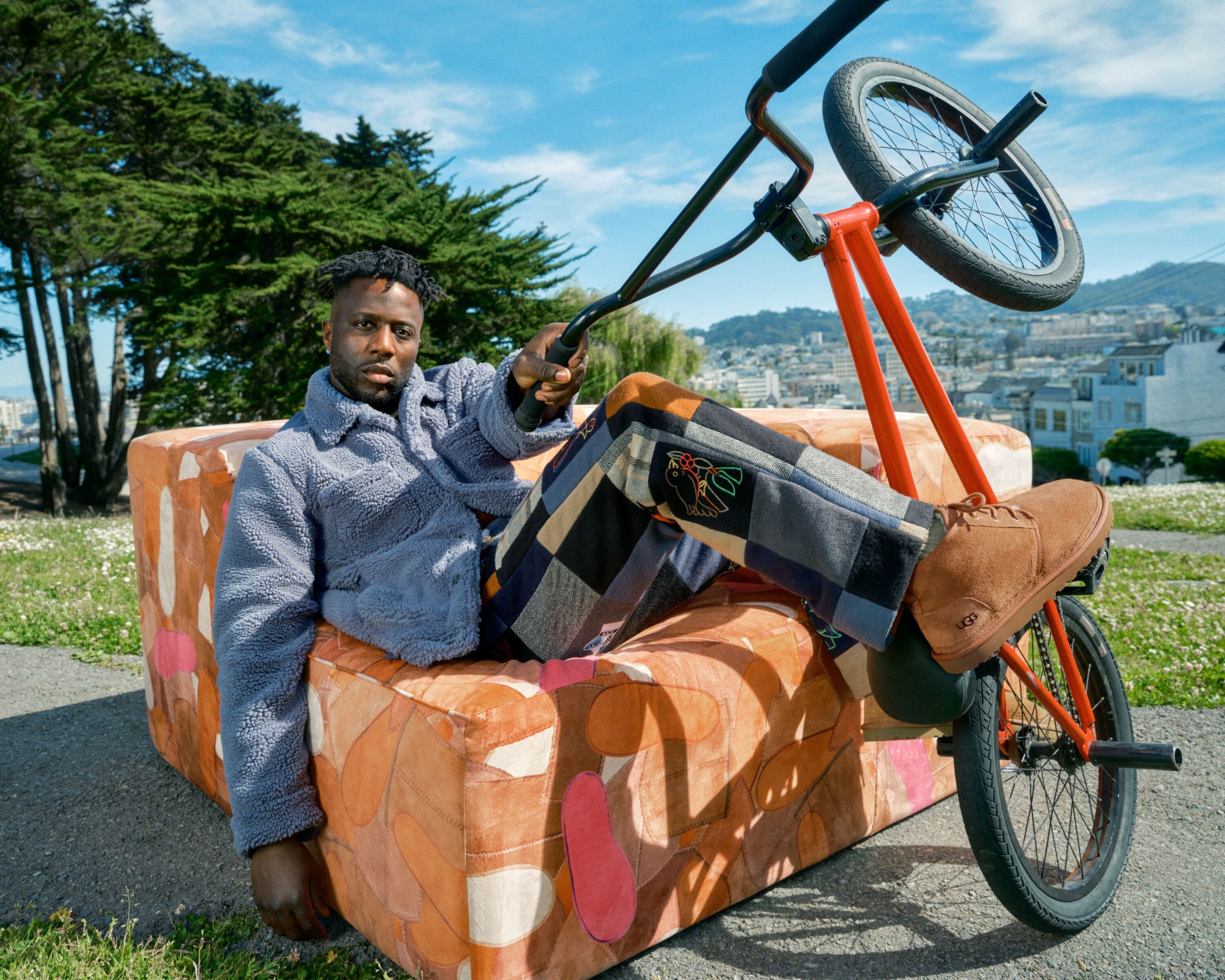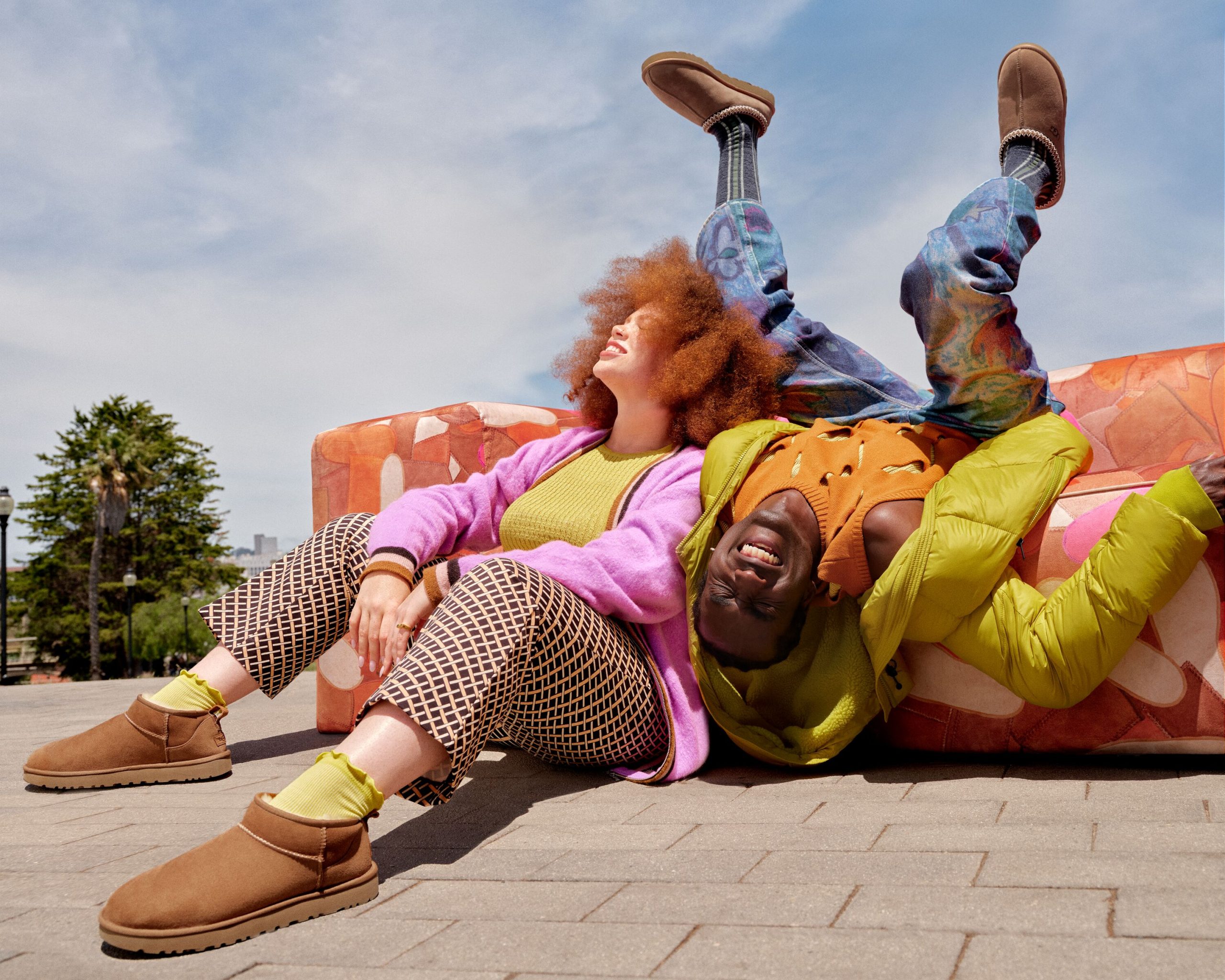 Photographer | Arielle Bobb-Willis
Models | Quannah Chasinghorse, Naomi Watanabe, Nigel Sylvester, Hwang Soyoon , DeVonn Francis, Kiddy Akita Lou, Gillean McLeod, Graham, Alexis Ruby and ELIBEIDY


---