---
Review of Ulla Johnson Fall 2022 Fashion Show
Pushing Past Success
By Constance C.R. White
In small type on her show notes, after she credits her stylist, (April Hughes) her makeup artist (Romy SoleImani) her hair stylist ( Bob Recine for Aveda) Nails (Ten over Ten ) Music (PawPaw Rod) and all the other skilled creators who contribute to creating a fashion show.
My love Zach Miner for always pushing me creatively and intellectually…"

– Ulla Johnson
Every designer can use a Zach Miner. Sometimes a designer must be that coach to themselves. Otherwise you risk doing the same old fashion trope season after season. There's always pressure to duplicate success. More often to do their best work most of us can benefit from a force that pushes them to take more chances and to explore new worlds.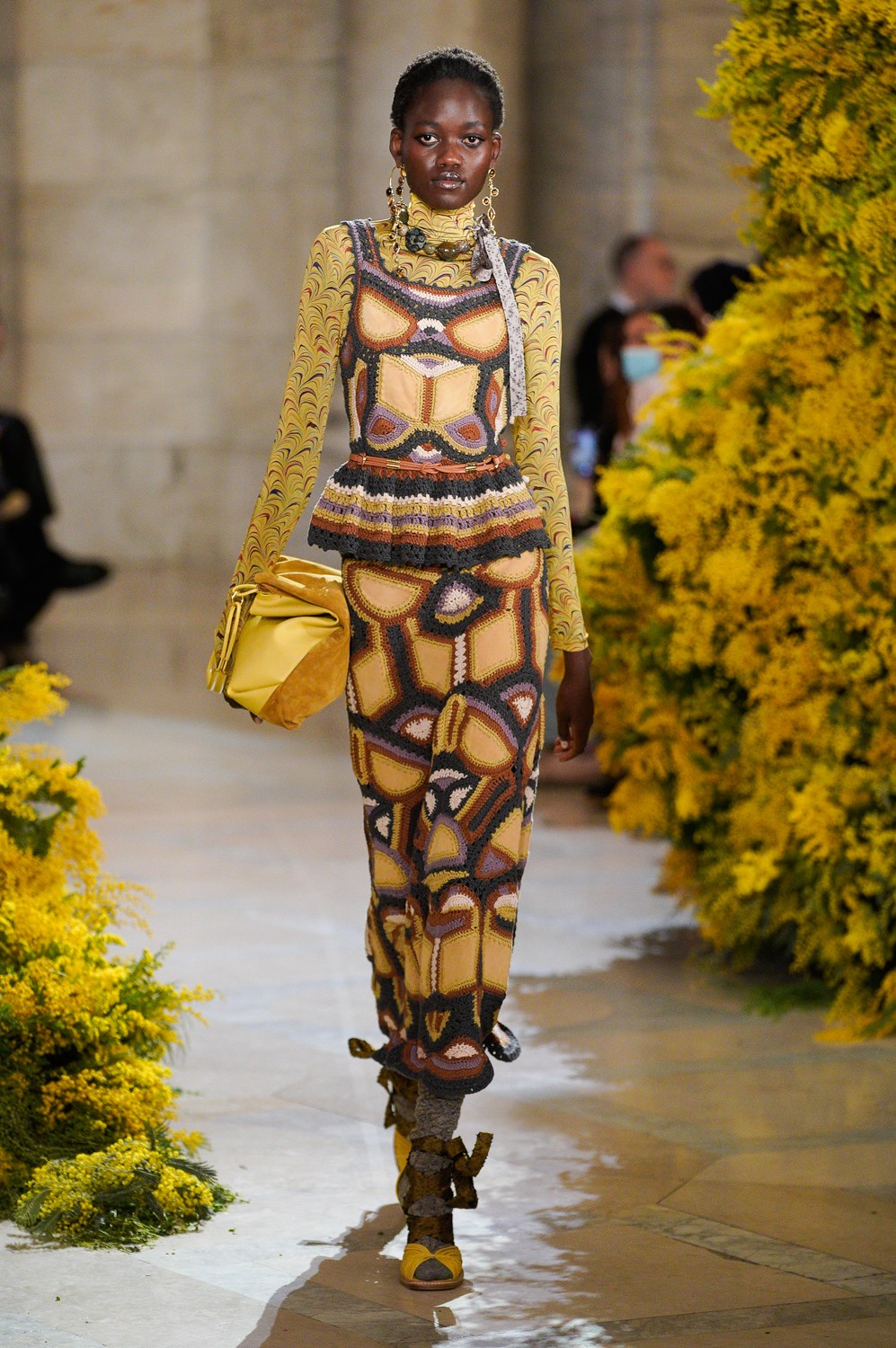 Johnson is adventurous about color and pattern.
She's found an approach that works and within it she does a great job of moving the creative needle. The push worked.
A collared duster coat in shades of black, white and yellow. A yellow printed "heidi" dress a rich tent-shaped frock with great ballooning sleeves and high ruffled neckline were feminine and nostalgic.
Johnson's pleasing pattern mixes and her flair for the bohemian are notable.  Pieces are thoughtfully designed and Johnson's imagination skillfully combines fun and sophistication in equal measure.
Seasonless clothes are here to stay, who can argue that point? But we also yearn for clothes that change with the seasons. There's a comfort and an excitement to  seasonality with Johnson's collection, there's no doubt you're looking at fall.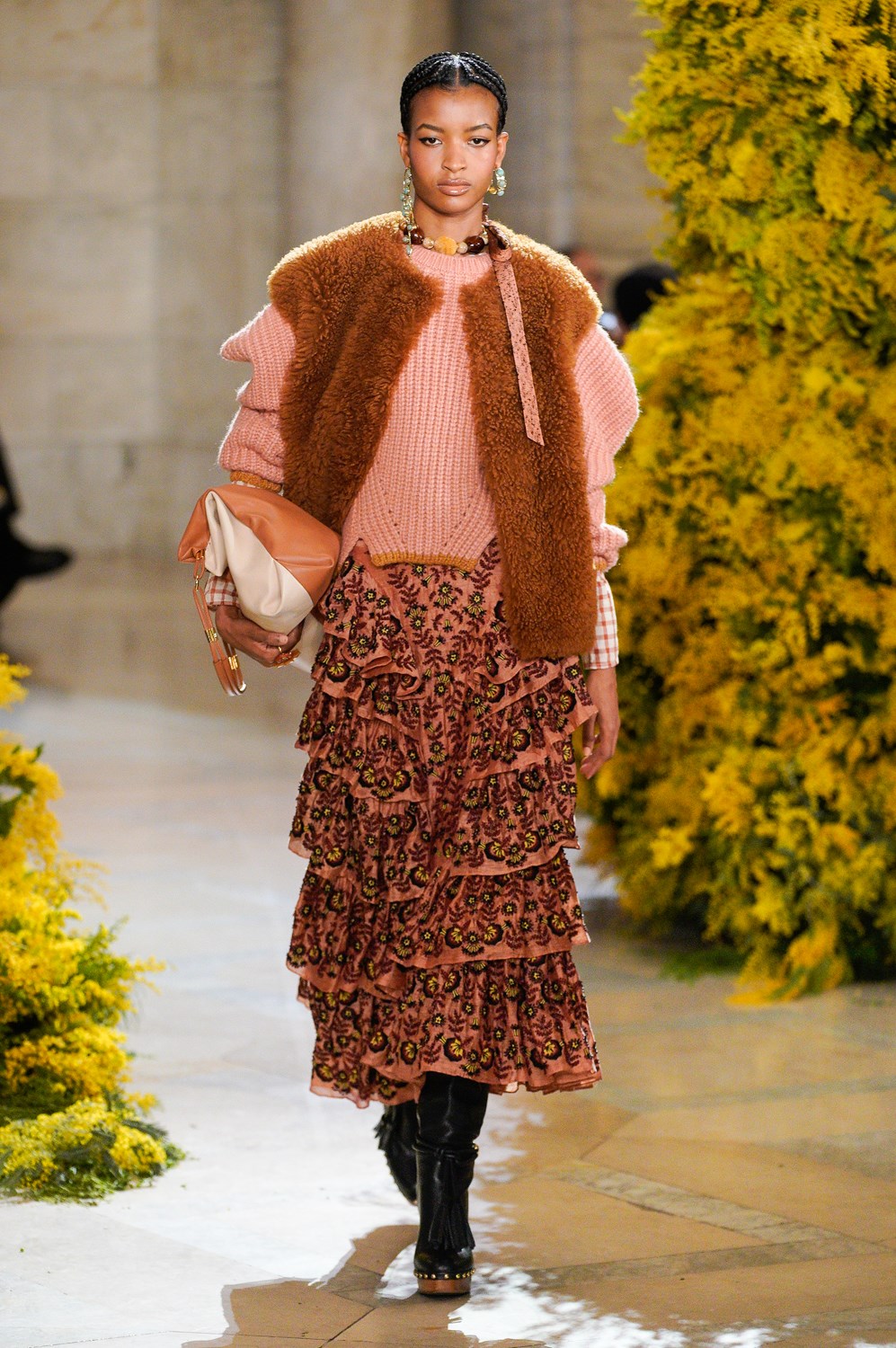 Autumnal hues of russet, aged yellows, shades of brown and black and white prints telegraph the time of year. And while many a look could do double duty, there's no denying this bonus that the clothes offer.
Long sleeve jackets paired with skirts with long tablecloth hems, an adorable fluffy Black and white sweater were two standouts as were the many patterned jackets layered over contrast- printed dresses or skirts.
Prints had a folkloric theme or sometimes they combined a Seventies vibe with African abstract prints.
Johnson, who staged her show in the NY Public Library main branch amid sculptures, stretched herself further finishing off looks with funky knee-high clog boots and soft hand bags.
---