Review of Versace Fall 2022 Ad Campaign by Creative Director Ferdinando Verderi with Photographers Mert Alas and Marcus Piggott with Talent Lily James, Sofiane Belaasri, Yilan Hua, Avanti Nagrath, Reece Nelson, Parker Van Noord, & Lulu Wood
Well-renowned photographers Mert Alas & Marcus Piggott showcase the superb Creative Direction of Ferdinando Verderi in Versace's Fall campaign. The dynamic duo work with actress Lily James to find the perfect balance of rich classical elegance and new contemporary energy.
Though the campaign is relatively light, the house bridges classical culture and empowered seduction, a fine line to walk, but they confidently stride in triumph. James reads like a modern-day Cleopatra; she sports evocative latex gloves and a raven hairstyle while basking in the sun's rays. She is equal parts mythological deity and contemporary rebel.
Mert & Marcus capture James at a poignant moment where she seems truly powerful, perhaps just enough to topple an empire. The additional imagery captures the same balancing act, the world of classical notions engulfed by the ever-evolving present. We see the same contrast as dominatrix lords over a fallen sculpture, and a crowd of James' apostles illustrates the same strength and edgy severity as their queen.
When Lily got in front of the camera she transformed! Wearing the collection unlocked her own personal attitude and she took on a new energy and power. That's exactly how you should feel when wearing Versace!"

– Donatella Versace
The campaign is a testament to modern opulence, as it draws us in to reflect on the ornate flourishes of our past, present, and future.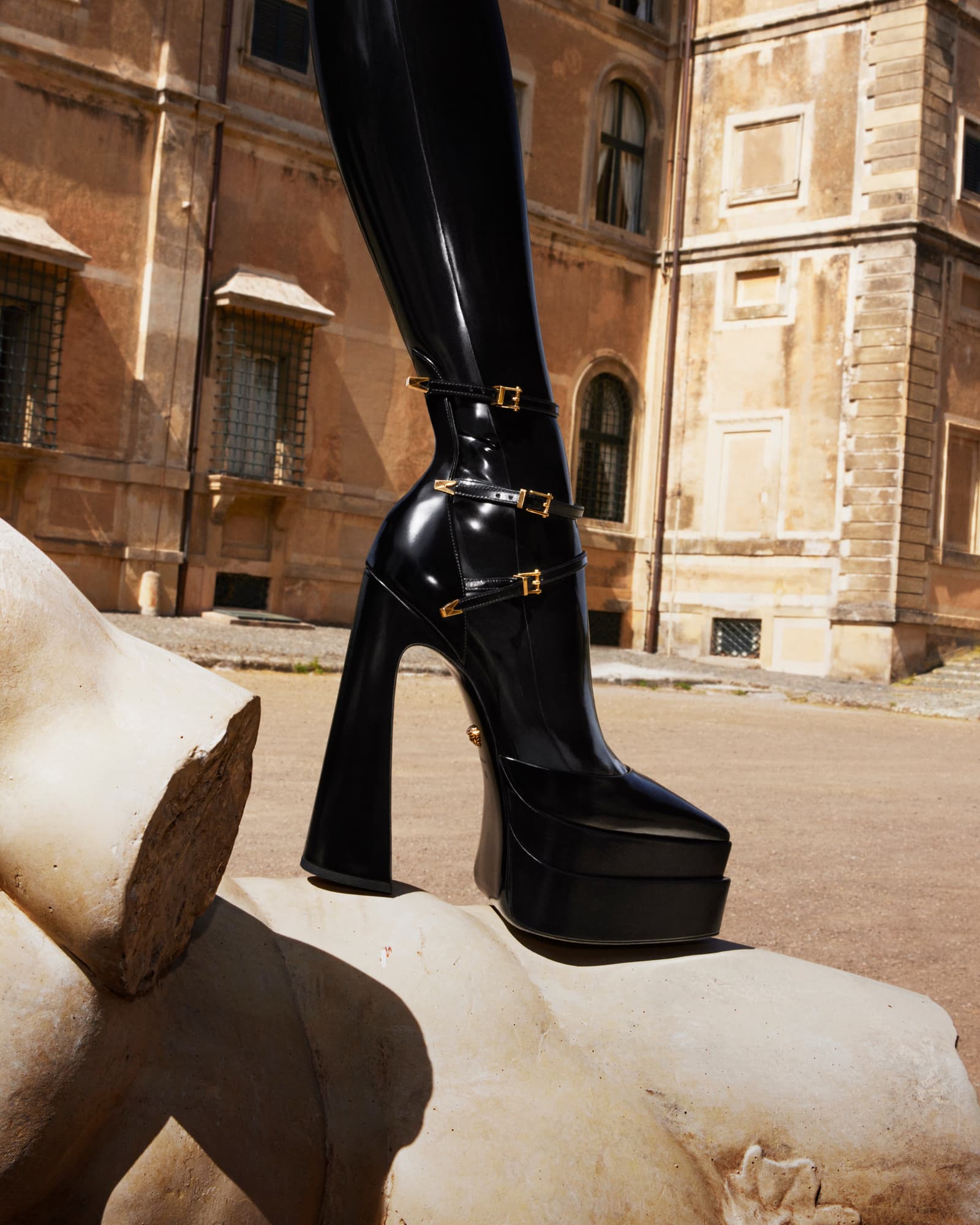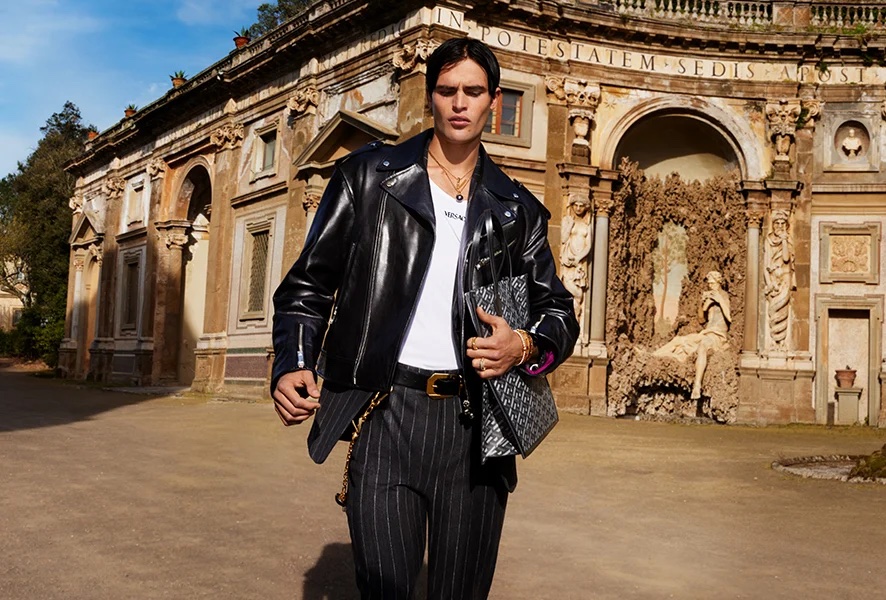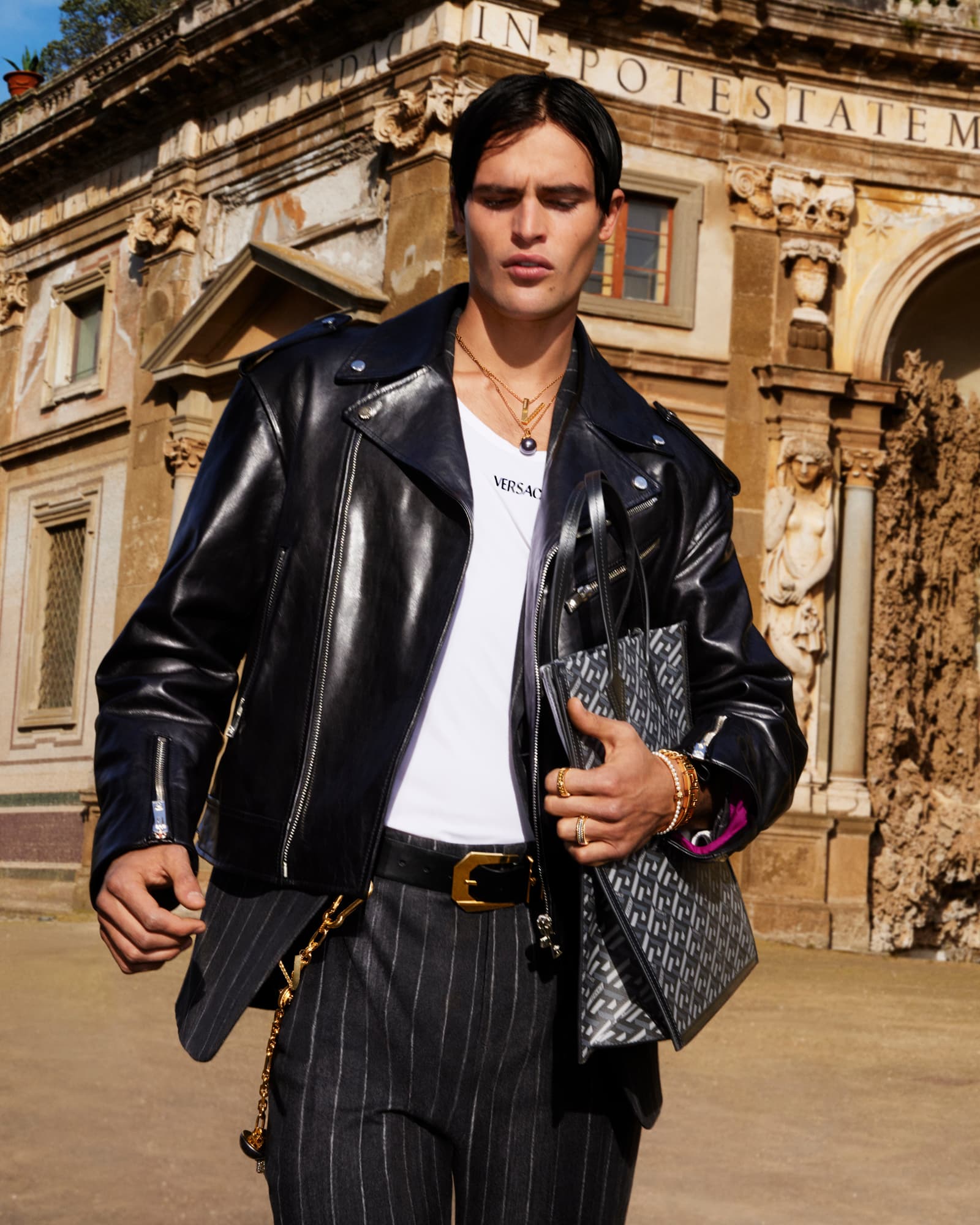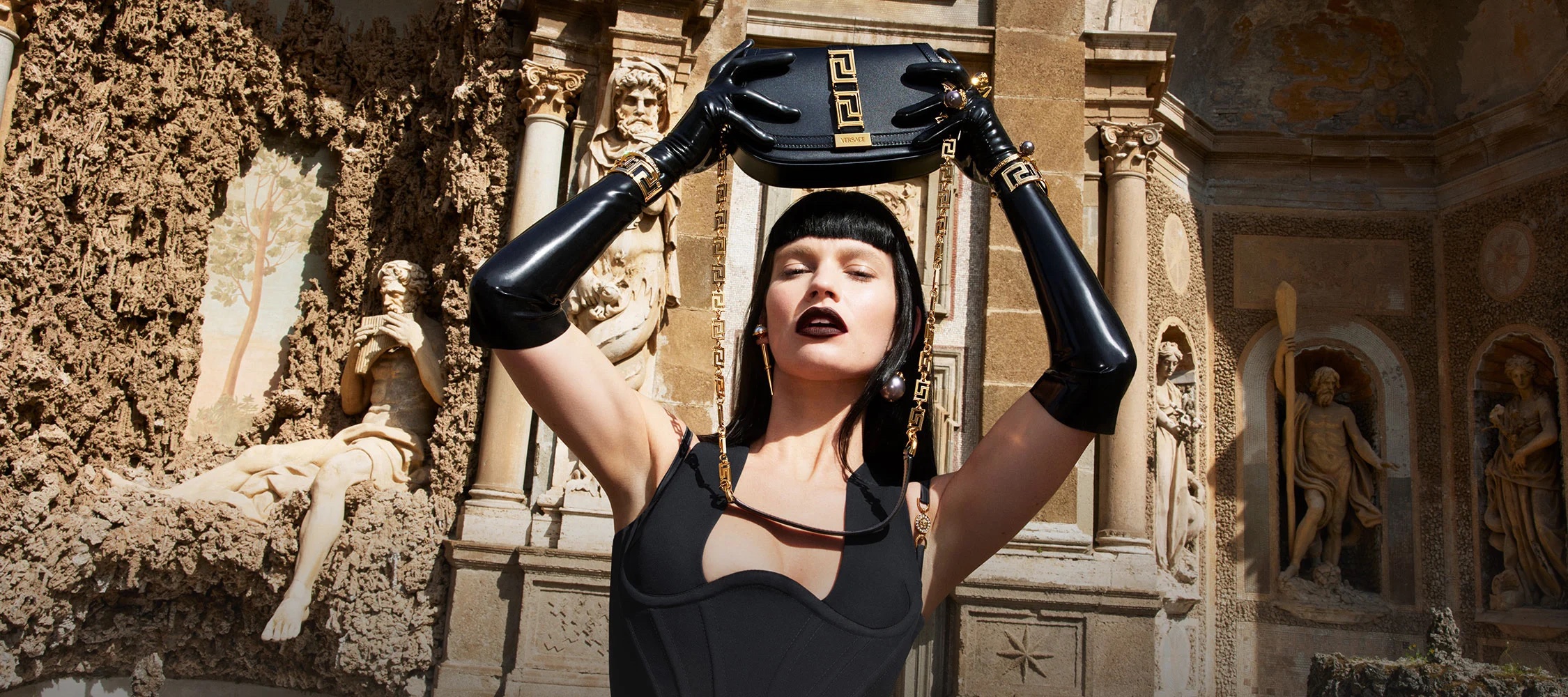 Versace Creative Director | Donatella Versace
Creative Director | Ferdinando Verderi
Photographers | Mert Alas and Marcus Piggott
Talent | Lily James, Sofiane Belaasri, Yilan Hua, Avanti Nagrath, Reece Nelson, Parker Van Noord, & Lulu Wood
Stylist | Jacob K
Hair | Karim Belghiran
Makeup | Porsche Poon
Casting Director | Piergiorgio Del Moro

---