Review of Versace Home Spring 2021 Ad Campaign
Versace's launch of the Versace Home flagship boutique in Milan is celebrated in a campaign that playfully explores the Versace aesthetic and mythos.
The new 5,000 square foot store at via Durini 11 was built to mimic the structure of a real home, with a sitting room, dining room, bedroom, and even a hidden interior garden. The typically maximalist Versace signatures such as jellyfish and trigreche are kept to a relative minimum in order to better highlight the elegant designs of the furniture, which attests to that signature tongue-in-cheek Versace sumptuousness. The location is planned to be just the first of at least five other Versace Home stores that will open in London, Miami, New York, Paris, and Los Angeles.
This "home" forms the setting for a film and photography campaign which humorously imagines the home life of a pseudo-Versace clan, complete with a matriarch who vividly recalls Donatella Versace. With delicate, playfully tense pacing, the film follows this matriarch as she oversees her protégés, two young women who seem to share in her creative vision, and a young man who instead plays video games and does chores, apparently just a boy toy.
The film is effective in giving us an exciting glimpse at this beautiful new retail location. Even more exciting and fun, however, is the playful self-awareness with which the creative team explores the fantasy world of Versace, especially in its leaning into the stereotype of Donatella.
Gold accents, powerful blonde women, ironic narcissism, boy toys – it's no wonder Versace feels right at home.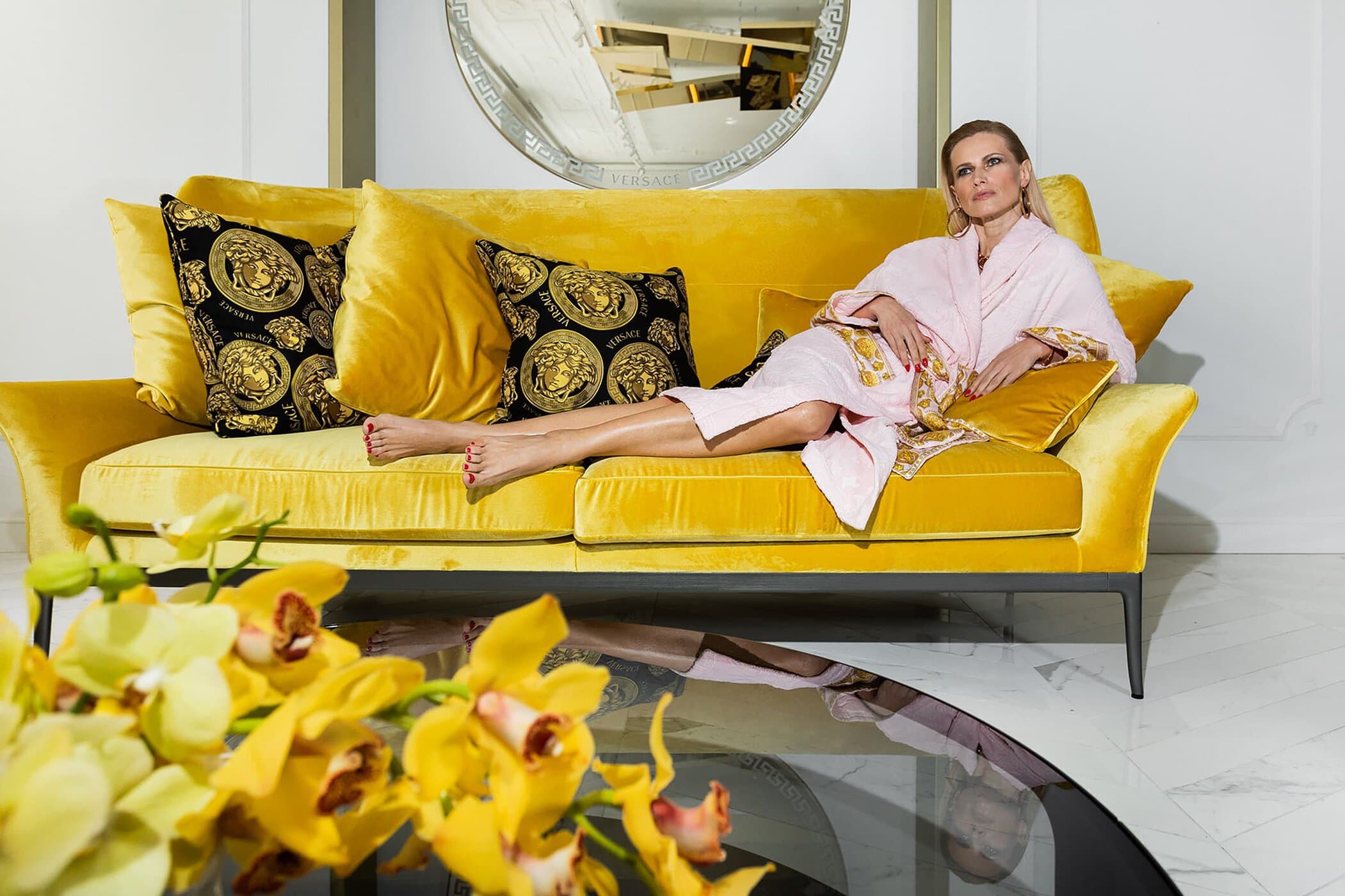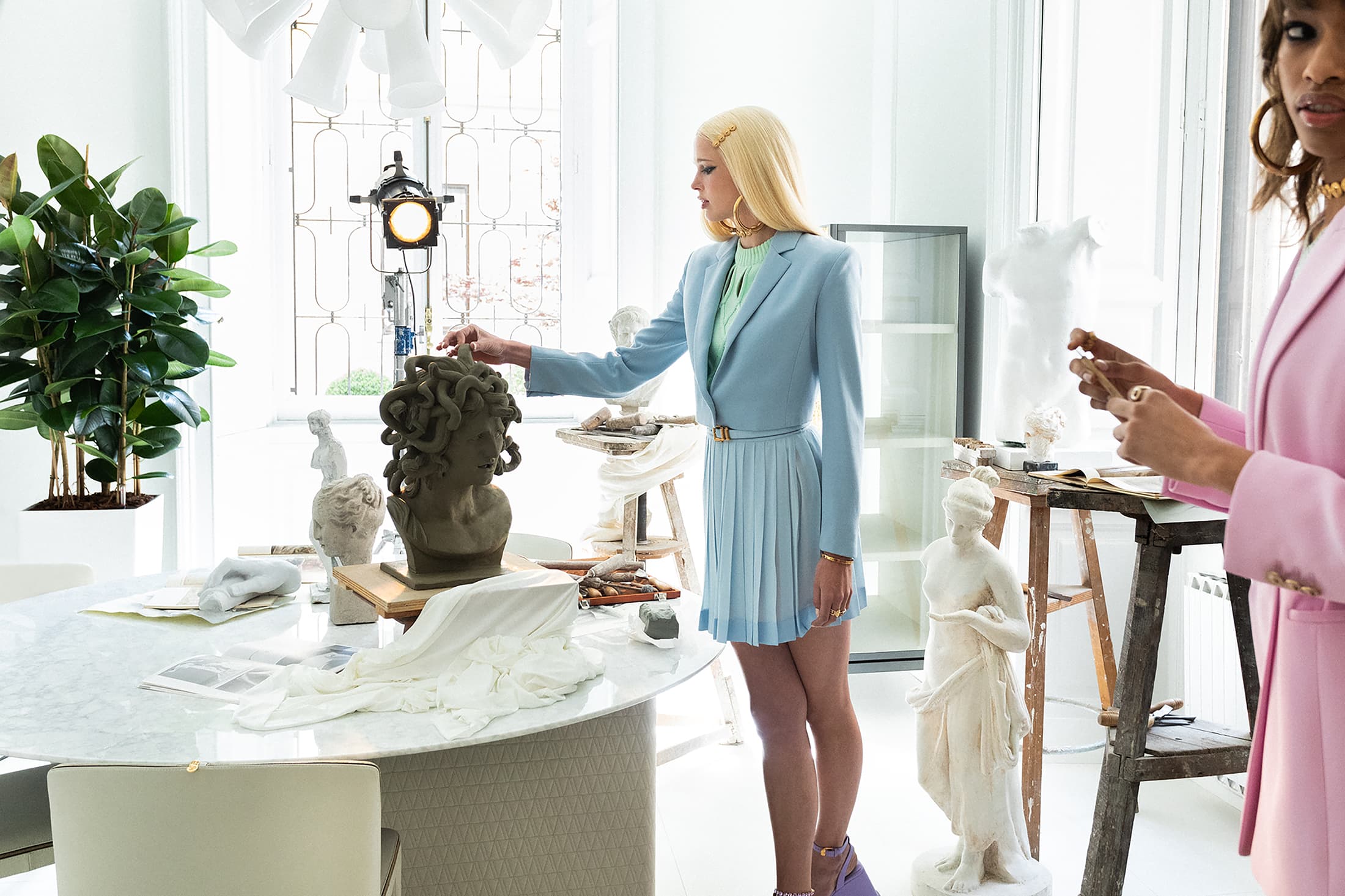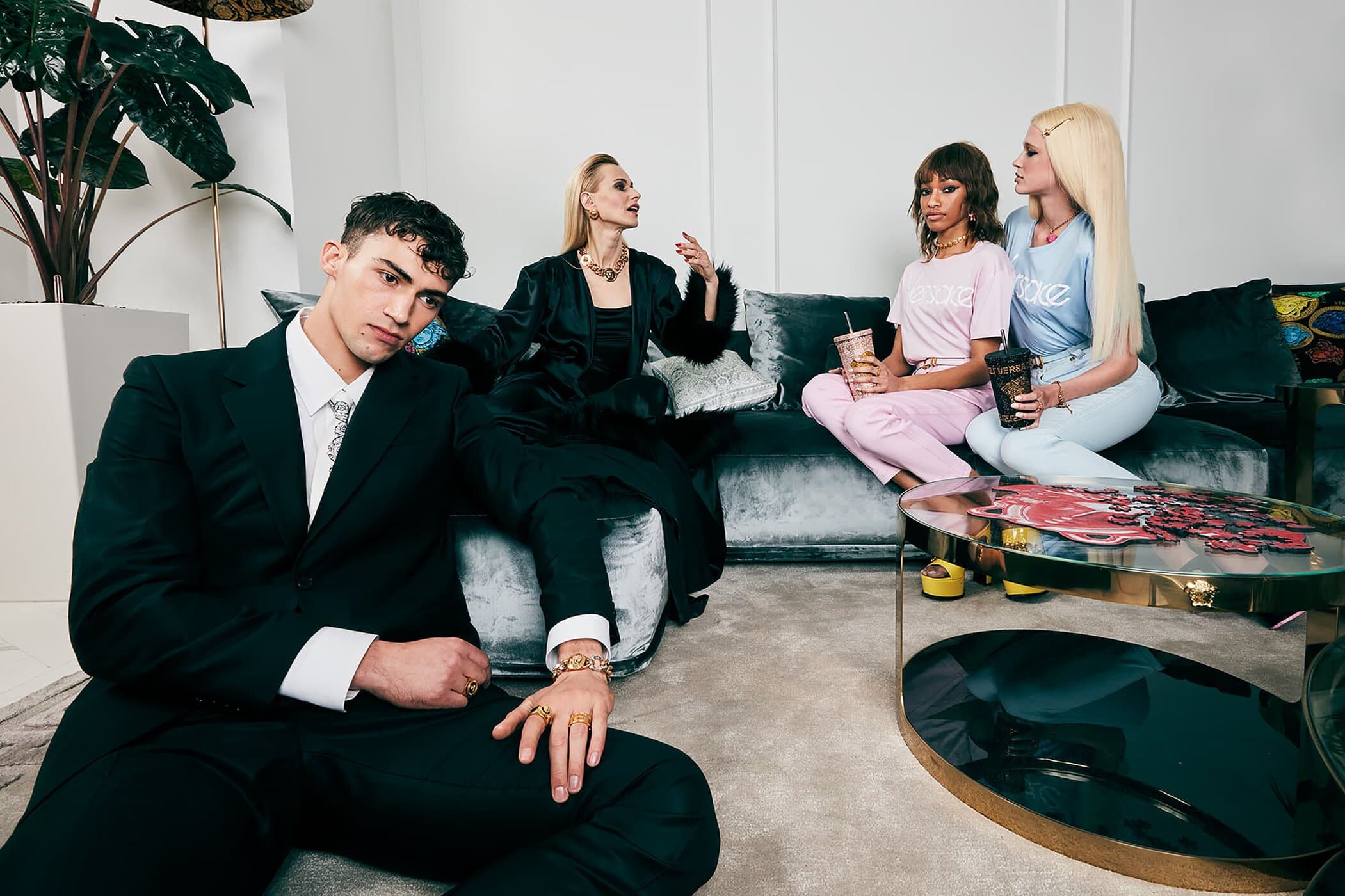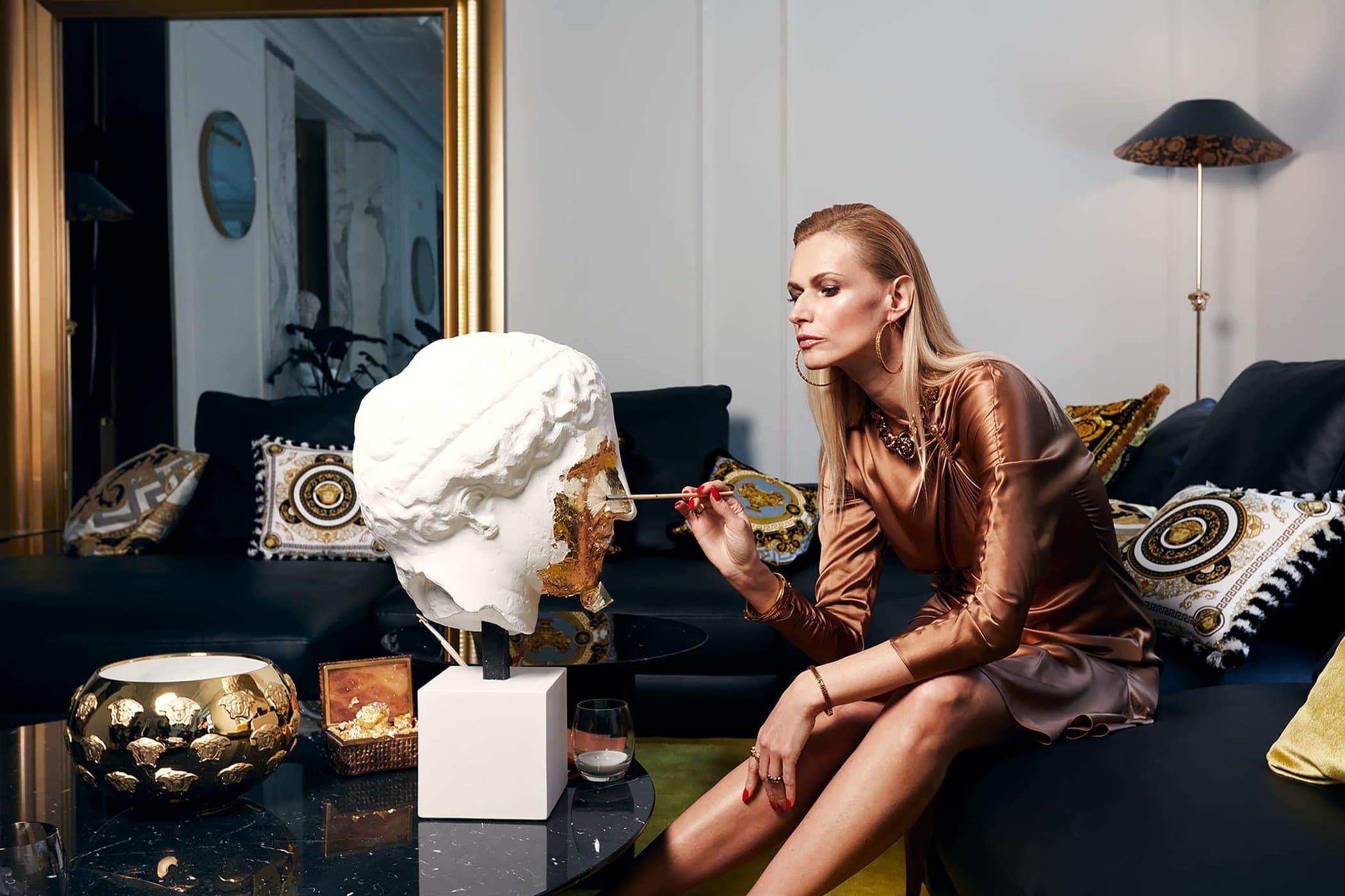 Versace Creative Director | Donatella Versace
---