Review of Versace Jeans Couture Spring 2023 Ad Campaign by Creative Directors Fred Paginton and Pierre-Yves Morvan and Photographer Raffaele Cariou with models Charlotte Touya, Isak Jawo, Luoyi, and Yuki van Gog
Versace Jeans Couture serves up bright summer nostalgia with the new campaign for its Spring 2023 collection. The campaign features creative direction from Fred Paginton and Pierre-Yves Morvan and photography by Raffaele Cariou.
The campaign picks up the thematic thread from previous VJC outings, exploring the open, eclectic, and adventurous spirit of contemporary youth through a retro-minded lens. This time around, the campaign's fluid group of young protagonists have descended upon an Italian beach, where the collection's vibrant hues and uniquely layered silhouettes pop against endless stretches of sea, sky, and sand. Cariou's film photographs have a gorgeous play of warmth, saturation, and color balance, lending a nostalgic feel to the imagery.
Energetic yet calm and carefree, the campaign does a great job in conveying the sub-line's spirit of applying that classic Versace character in a youthful and exuberant new direction.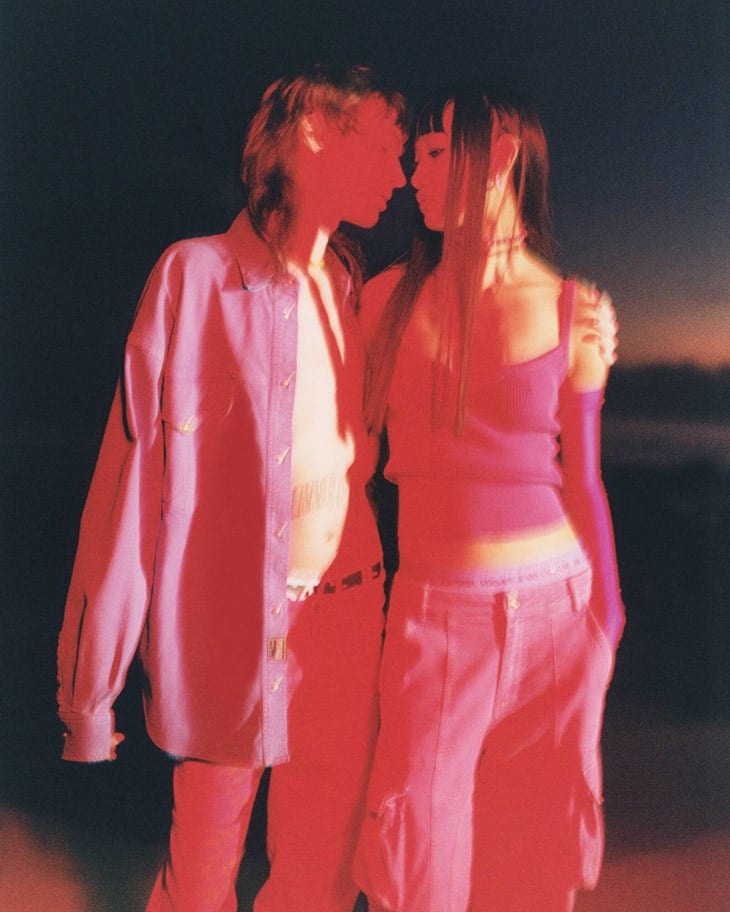 Versace Creative Director | Donatella Versace
Creative Directors | Fred Paginton and Pierre-Yves Morvan
Photographer | Raffaele Cariou
Models | Charlotte Touya, Isak Jawo, Luoyi, and Yuki van Gog
Stylist | Allegra V Beck
Hair | Raphael Salley
Makeup | Luca Cianciolo
---