---
Review of Victoria/Tomas Fall 2022 Fashion Show
Tassels and Tribulations
By Anna Ross
Victoria Feldman and Tomas Berzins's A/W 22 collection was a story of "Coming of Age." In that respect, the collection delivered, as there was something for everyone across the looks that offered up a diverse age range of casting, including children and more mature models throughout.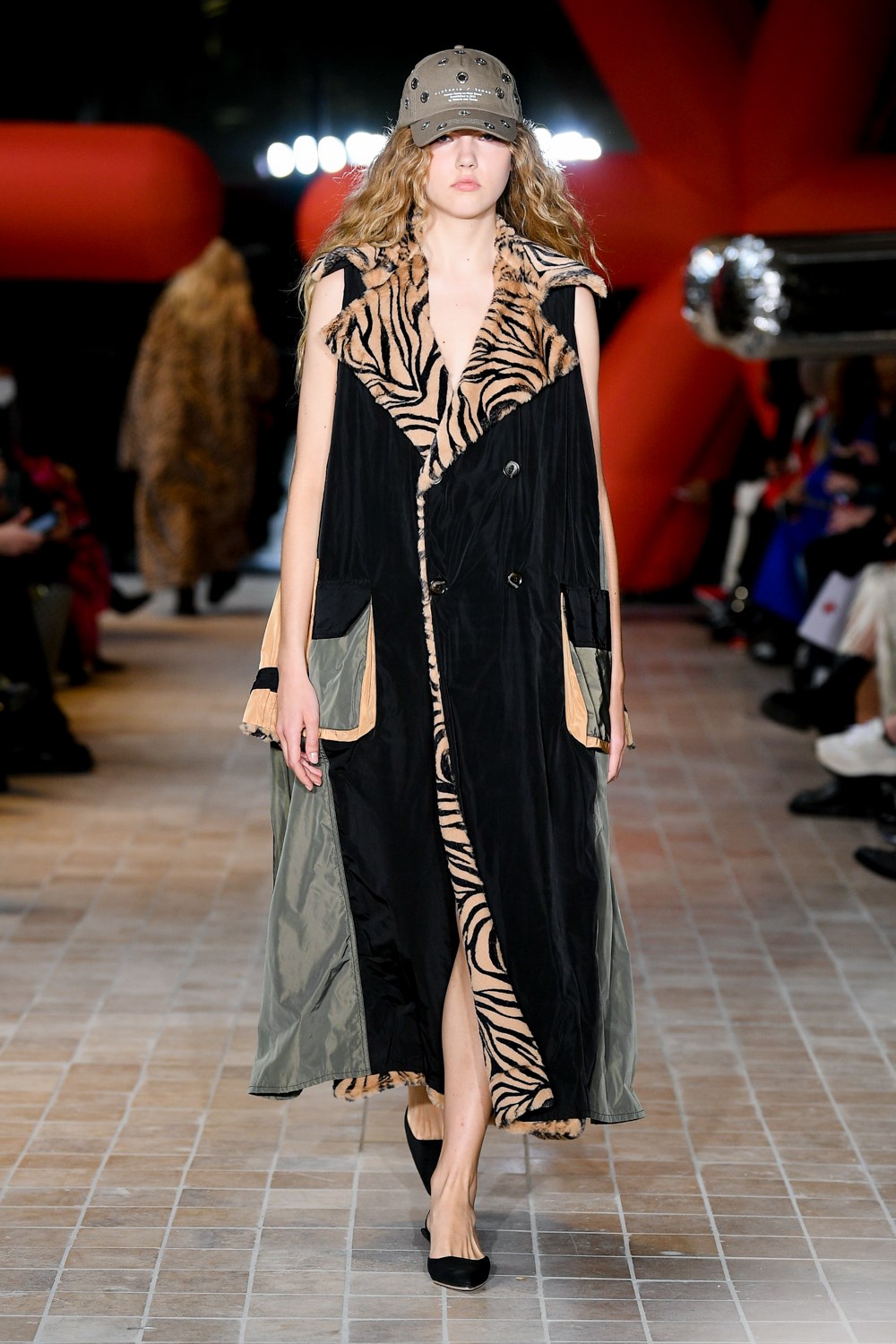 The journey meandered from punkish, pieced together anarchy to all out sass, dancing queen tassels, sportif sartorialism, punk and 90's allure.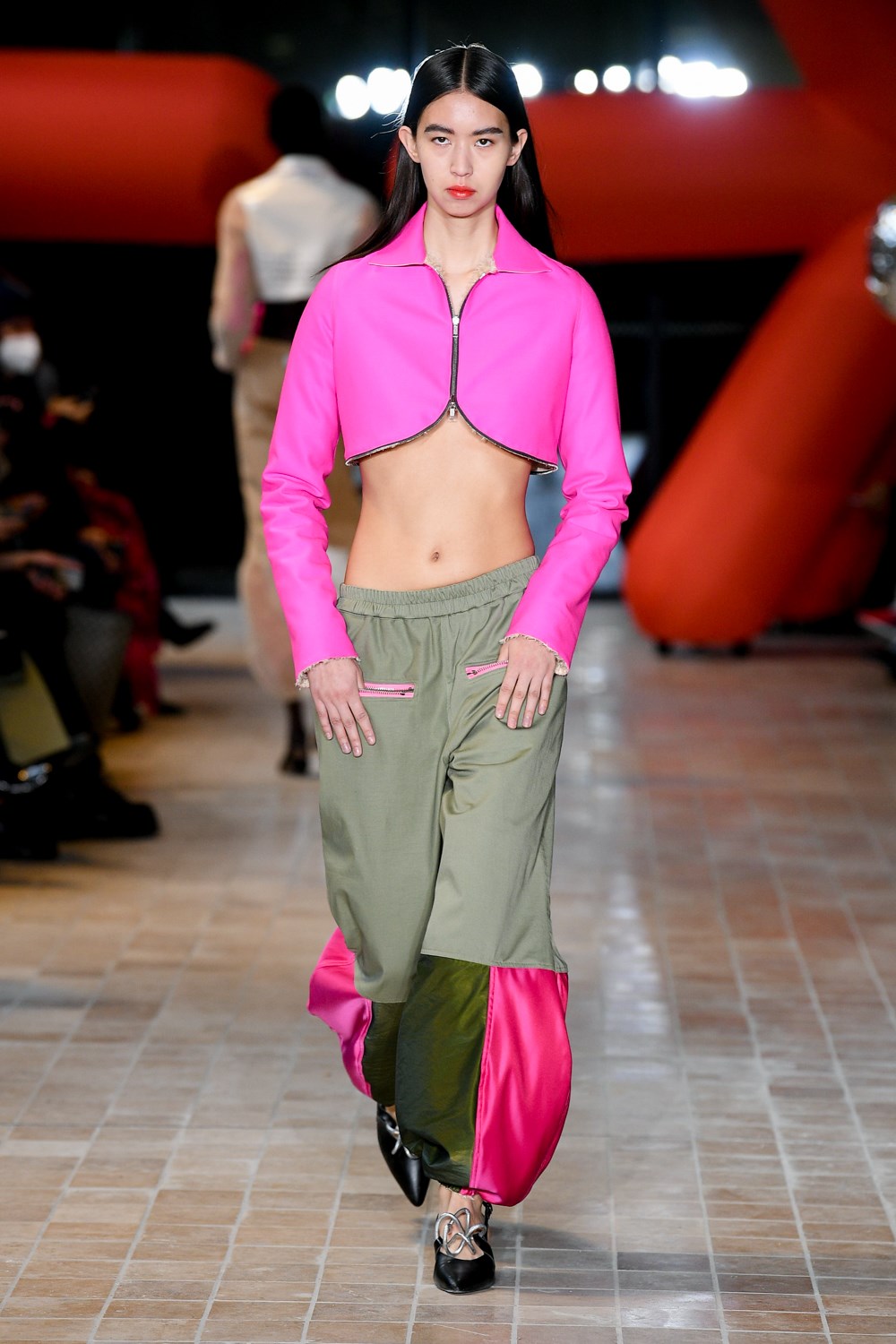 As a whole, all of this thrown into the mixing pot left the message feeling a little convoluted, yet in parts, there were pieces within that were of the moment and left room for more."
Of those were a handful of the duo's signature reversible looks. A pink cropped shirt that contoured around the torso came finished with a zipper that deemed it fully adjustable. It was chic and uncomplicated, fusing fluro and high function, unlike the matching cargo bottoms that cocooned at the calf: a curious detail.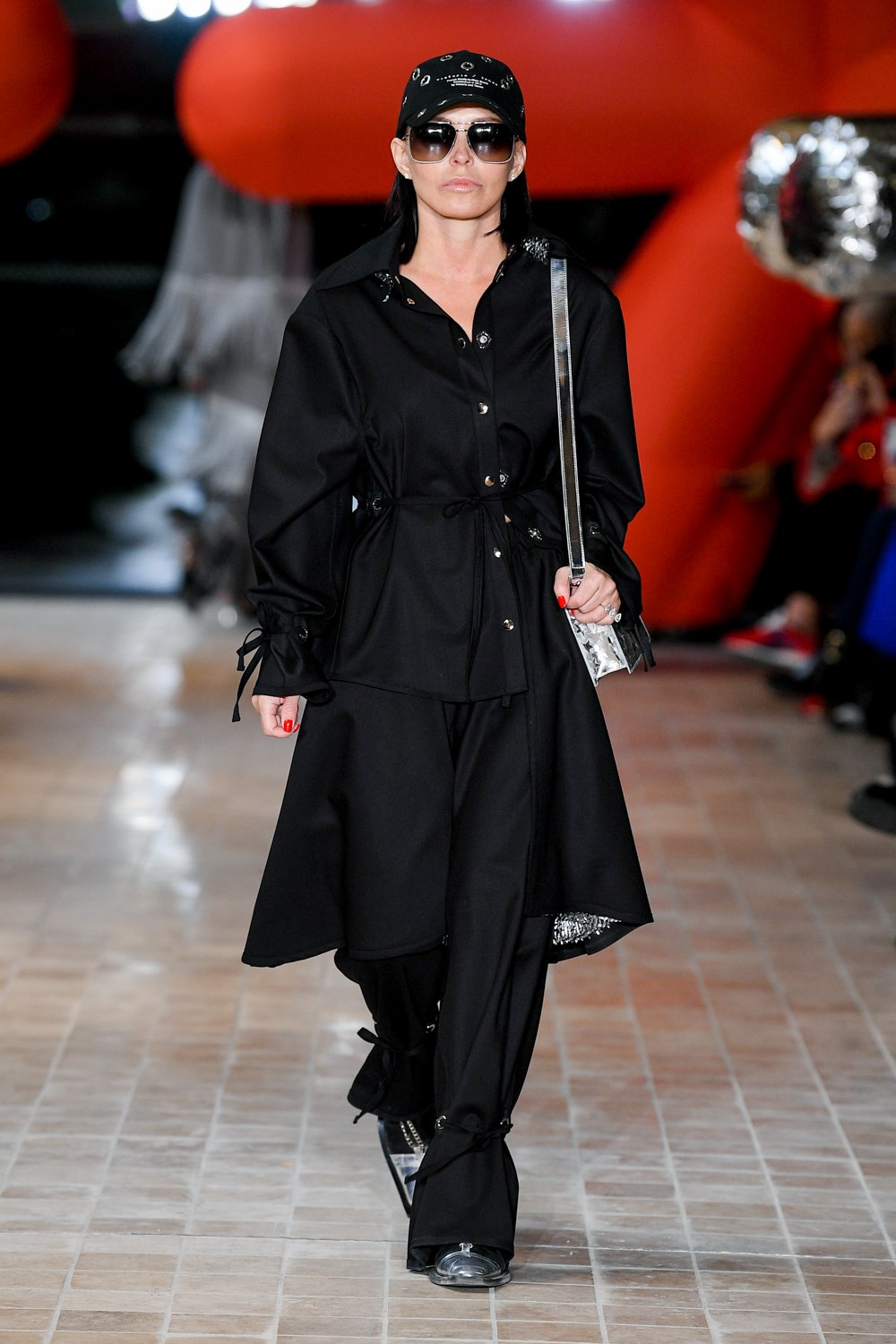 When they reached their punk-era, the clothes felt more at home.
Hardware clad shirt dresses came lined with silver sequins, ready to flip-reverse from Berghain to Ballroom in an instant."
Slick leather coats dotted with grommets felt as cool on the model as it did on her kid, making a case for Mother-Matrix the sequel. As ever, the duos bags were it-worthy, this time in double-trouble iterations, while footwear benefited from sculptural adornments that suited the inflatable star-structures by Cyril Lancelin.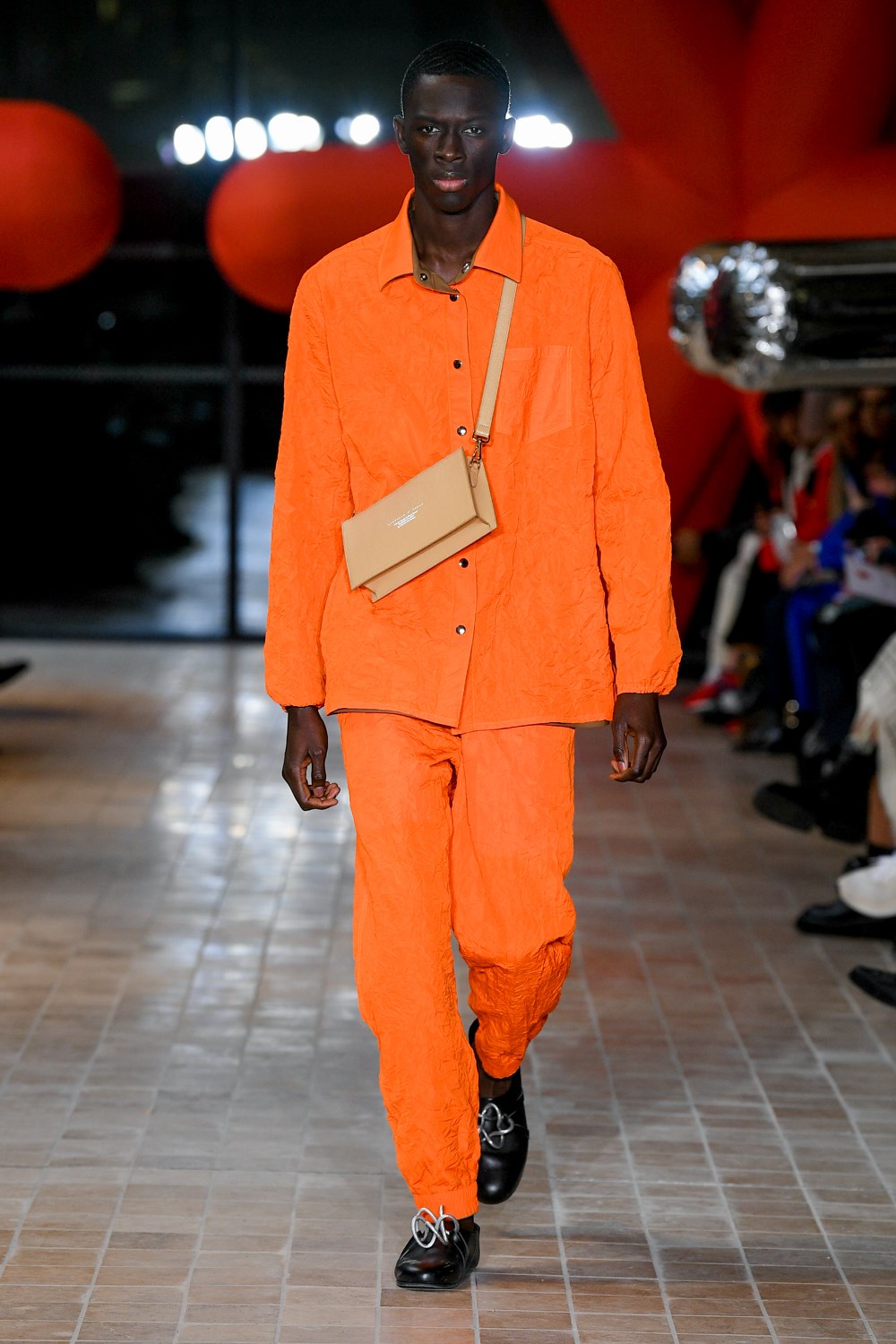 Menswear served some brilliant plays on color: a mint green teamed with a concrete coat felt fresh, while a fluro orange shirt-trouser combo tech set ticked all the right boxes.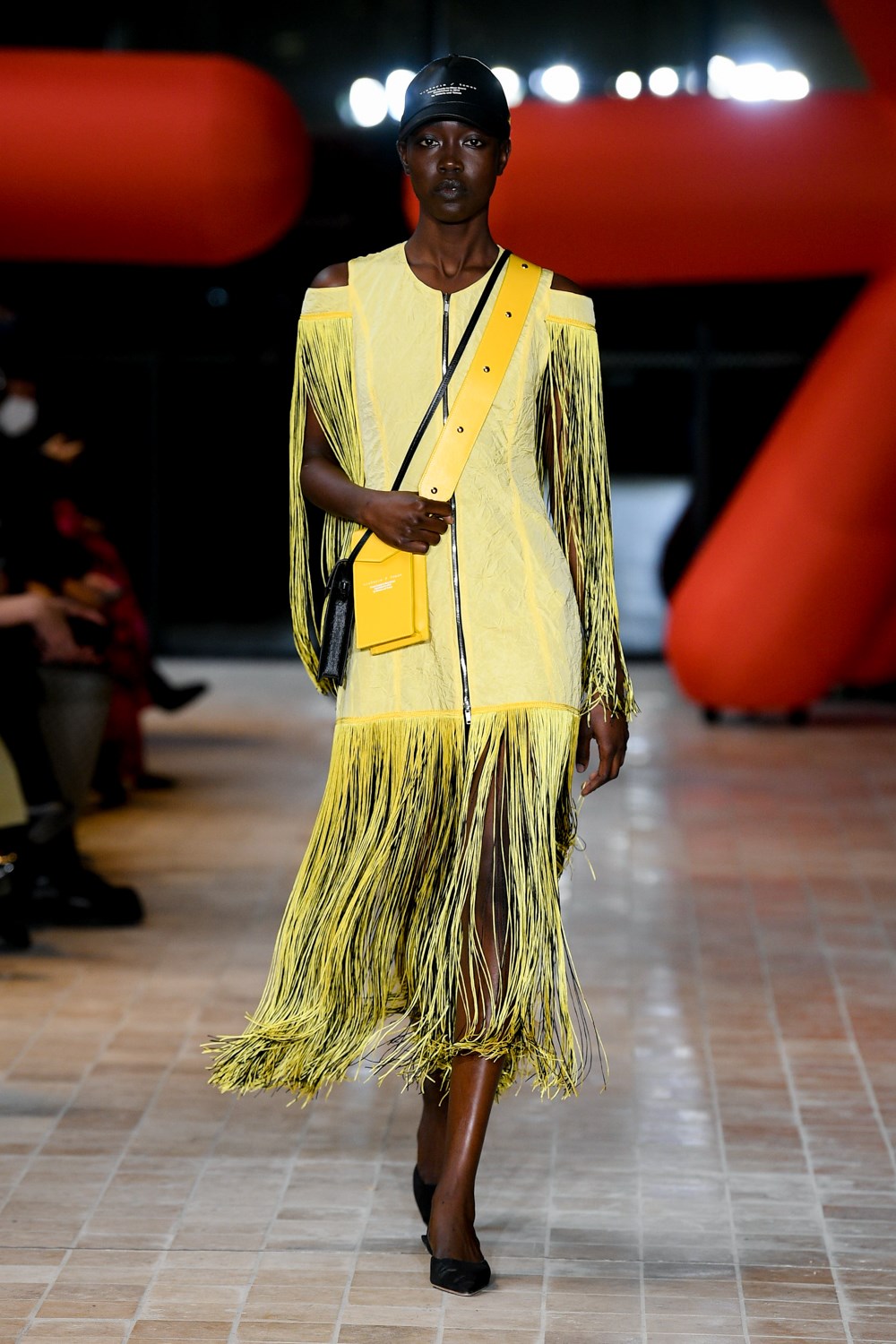 Fun but better-best-forgotten were the heavy helping of tassels, which were joyful for a moment but perhaps didn't need to make such a strong outing across quite so many looks."
Sometimes simplicity shines through.
---