Review of Victoria's Secret Bare Eau de Parfum Fall 2022 Ad Campaign by with Photographer Zoe Ghertner styled by Camilla Nickerson with talent Abrielle Stedman, Cali Rand, Celeste Romero, Courtney Coll, Gabrielle Richardson, Izzy Adams, Jeneil Williams, May Hong, Noni Cygnor, and Synmia Rosine
Victoria's Secret announced the debut of Bare Eau de Parfum, a new fragrance that states to harnesses the power of individuality by adapting to every person's body chemistry to create a scent that is unique to all who wear it. The brand's first fine fragrance pillar in five years, Bare Eau de Parfum is made with upcycled materials and responsibly sourced ingredients. This one-of-a-kind scent is a testament to every woman's distinct sense of self-expression, reinforcing the brand's ongoing mission to uplift and champion all women throughout their journeys. "Bare Eau de Parfum not only celebrates you, but truly becomes you."
Shot by photographer Zoe Ghertner and styled by Camilla Nickerson, the women-led campaign captures the talent's individuality and diverse personalities. Celebrating authenticity in its most natural form, the creative features incredible women ranging from social advocates, herbalists, artists, and creatives. The list of women include Abrielle Stedman, Cali Rand, Celeste Romero, Courtney Coll, Gabrielle Richardson, Izzy Adams, Jeneil Williams, May Hong, Noni Cygnor, and Synmia Rosine.
"Bare Eau de Parfum is our most intimate fragrance yet. It's about a quiet confidence that comes from knowing your authentic self, and celebrates individuality in its most natural form. Choosing a scent is such a personal experience, so we took our time in creating a one-of-a-kind fragrance that could be both relatable and unique to everyone who wears it," said Kristen Lagoa, Vice President of Merchandising, Beauty and Accessories, Victoria's Secret.
"When creating this fragrance, we wanted to craft something completely different—something that unveils the signature scent everyone is looking for. Comforting yet captivating, soft yet sensual. The idea was to accentuate the natural beauty of the wearer without covering up their unique scent and individuality," said Master Perfumers at Symrise, Nathalie Benareau & Carlos Vinals.
Bare Eau de Parfum is the first fragrance on the market to utilize Cryptosym®, a new technology that can encrypt scent formulations, which preserves its novelty and protects it from future replication.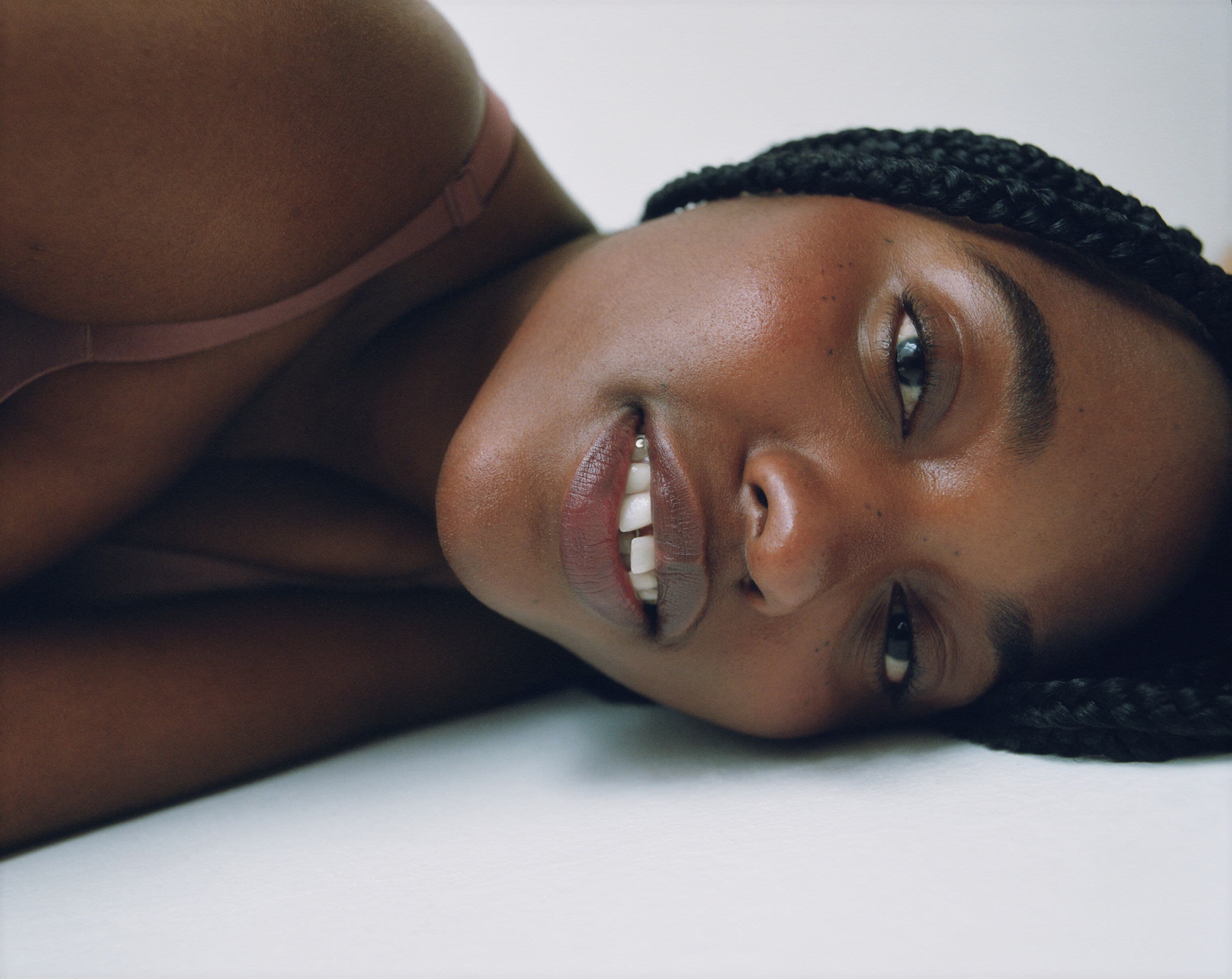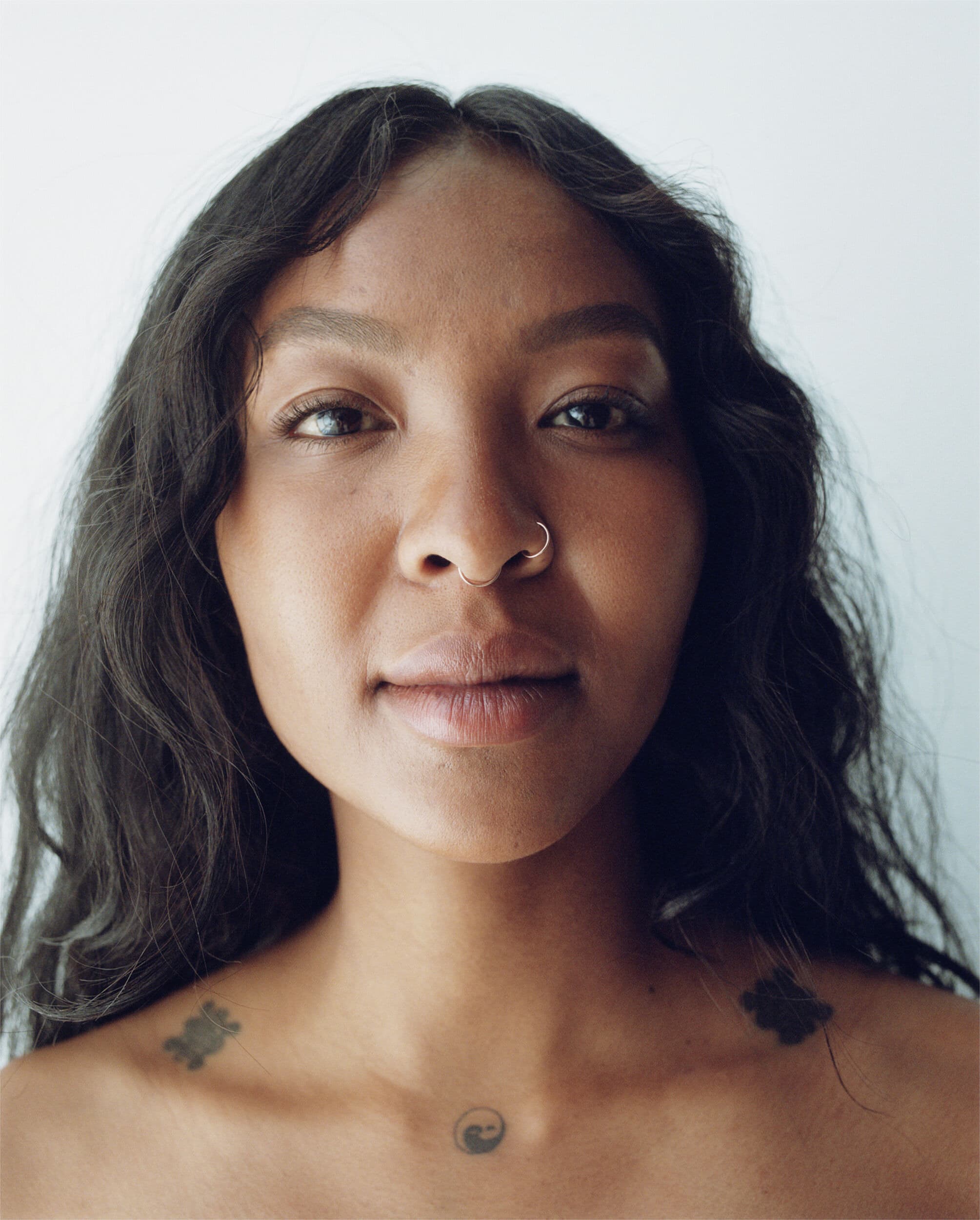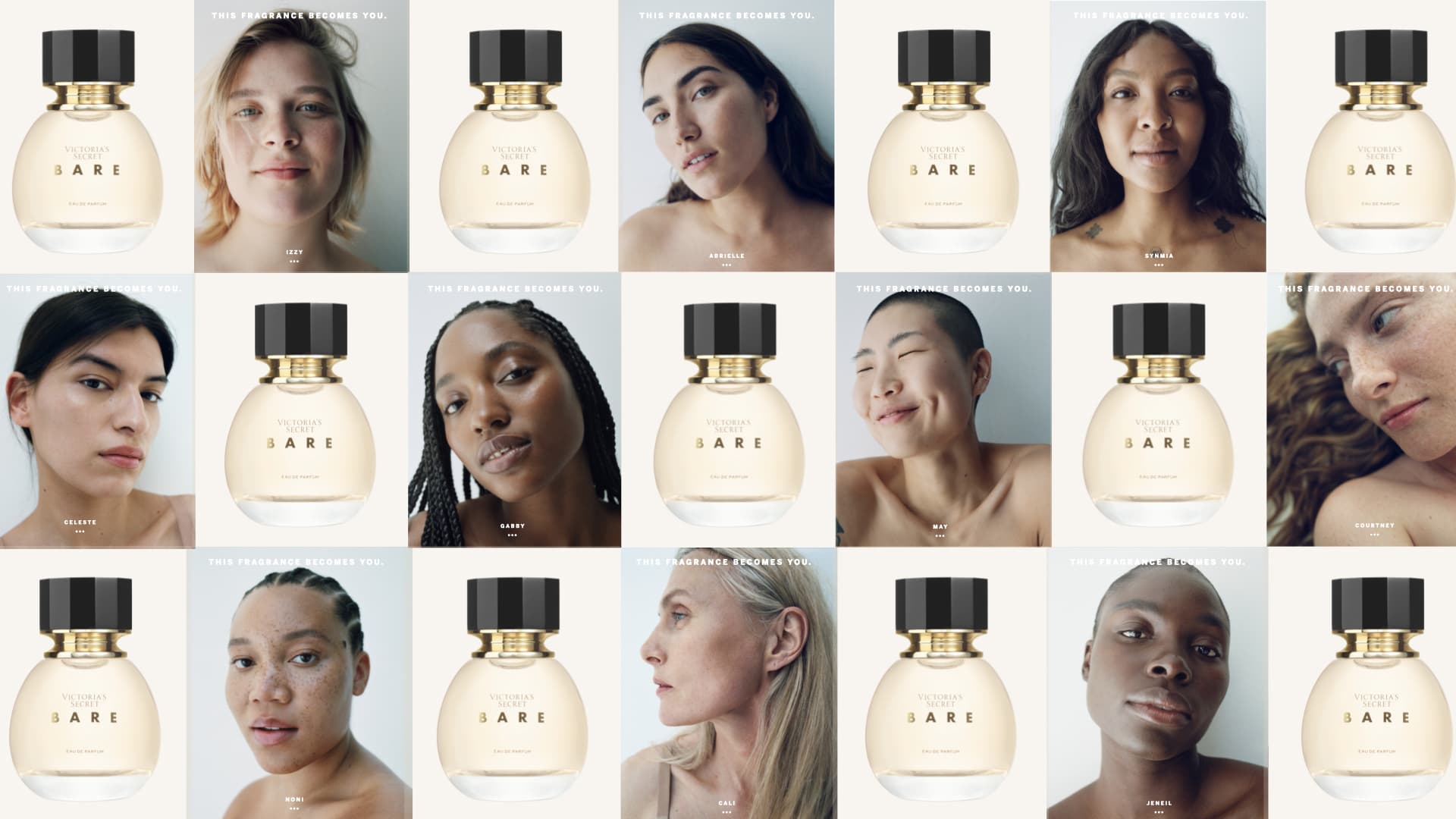 Photographer | Zoe Ghertner
BTS | Pat Fenelon
Director | Jackie Bao
Models | Abrielle Stedman, Cali Rand, Celeste Romero, Courtney Coll, Gabrielle Richardson, Izzy Adams, Jeneil Williams, May Hong, Noni Cygnor, and Synmia Rosine
Stylist | Camilla Nickerson
Hair | JAWARA
Makeup | Fara Homidi
Manicurist | Dawn Sterling
Set Designer | Spencer Vrooman
Production | AP Studio, Inc

---